Lemon Bundt Cake: The Easy Recipe
If you're looking for the perfect lemon bundt cake, this could be the recipe of your dreams. With its moist texture, just the right amount of tartness and beautiful white frosting, lemon bundt cake has everything a lemon lover could want. Here's an easy version of this popular recipe.
Ingredients
Here are the ingredients needed to make a lemon Bundt cake for 6 people:

250 g flour
one packet of baking powder
a pinch of salt
150 g of sugar
one sachet of vanilla sugar
4 eggs
one plain yogurt
50 g butter
75 ml olive oil
2 medium-sized organic lemons
a knob of butter for the mold
100 g powdered sugar
1 teaspoon of olive oil


Preparation
1- In a large bowl, mix the flour with the yeast and the pinch of salt. Set aside.

2- Melt the butter and set aside.

3- In another large bowl, whisk the whole eggs with the sugar and vanilla sugar until the mixture foams. Add the grated zest of a lemon.

4- Add the yogurt, olive oil and melted butter and mix well.

5- To finish the dough of your lemon bundt cake, add the dry ingredients to the liquid ingredients and mix well, until the dough is homogeneous.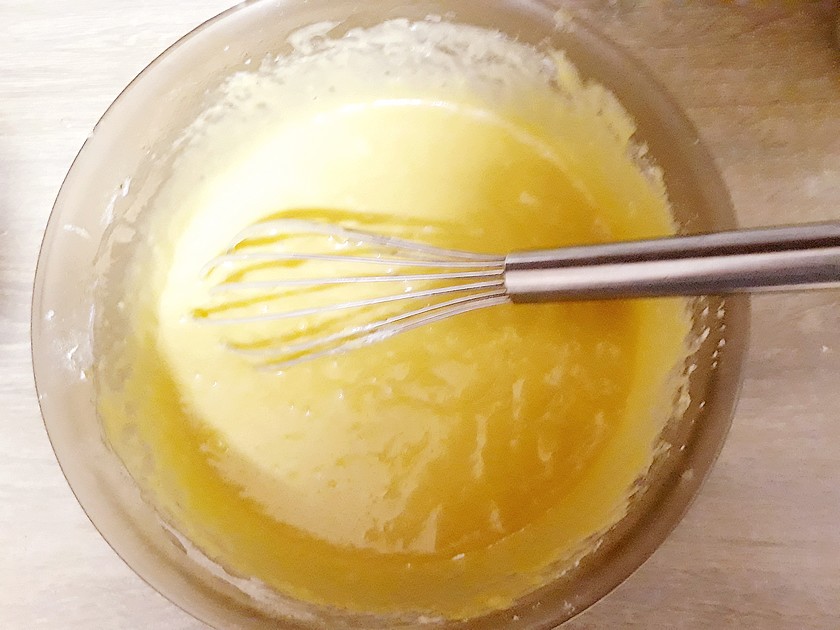 Copyright: Audrey Vautherot
Cooking
1- Preheat your oven to 180°C.

2- Pour the preparation into a buttered Bundt cake pan (or crown mold).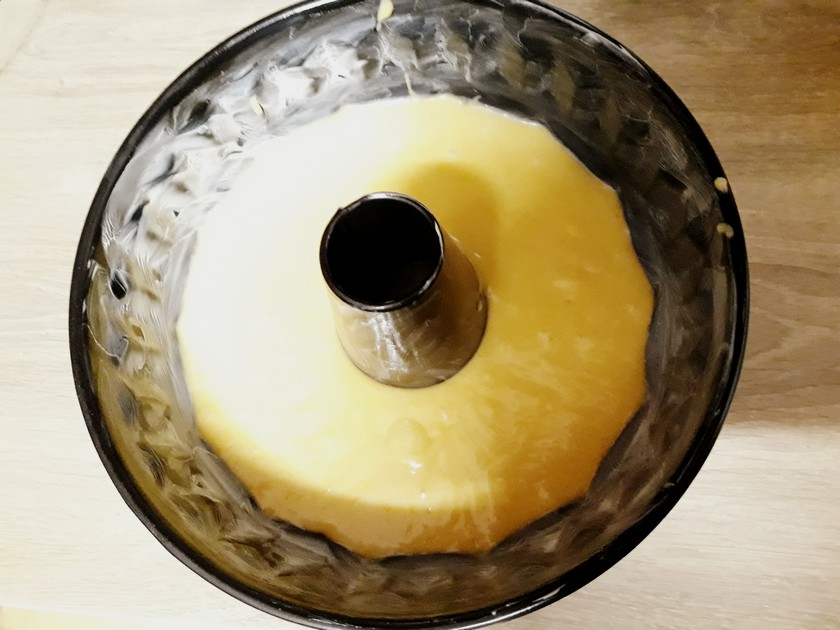 Copyright : Audrey Vautherot
3- Bake the lemon
Bundt cake
for
about 35 minutes
.
Imbibing
1- While the cake is baking, prepare a lemon juice syrup to soak it when it comes out of the oven.

2- Squeeze the lemon you have zested into the cake batter.

3- Mix the juice with about 40 g of powdered sugar, whisking well to dissolve any lumps. Set aside.

4- When you take the bundt cake out of the oven, let it cool down for a few minutes before unmolding it, then put it back in its mold immediately to soak it without dripping.

Prick the bottom of the cake in several places with a wooden pick and gently pour the lemon juice over the cake until it has all been absorbed.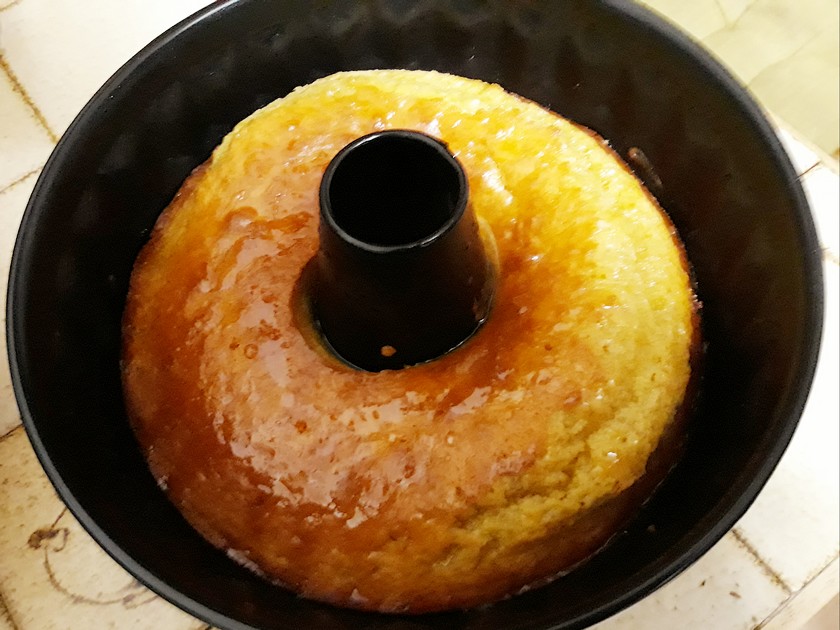 Copyright: Audrey Vautherot
5- Let the lemon bundt cake cool completely before turning out onto a plate or better yet, a wire rack.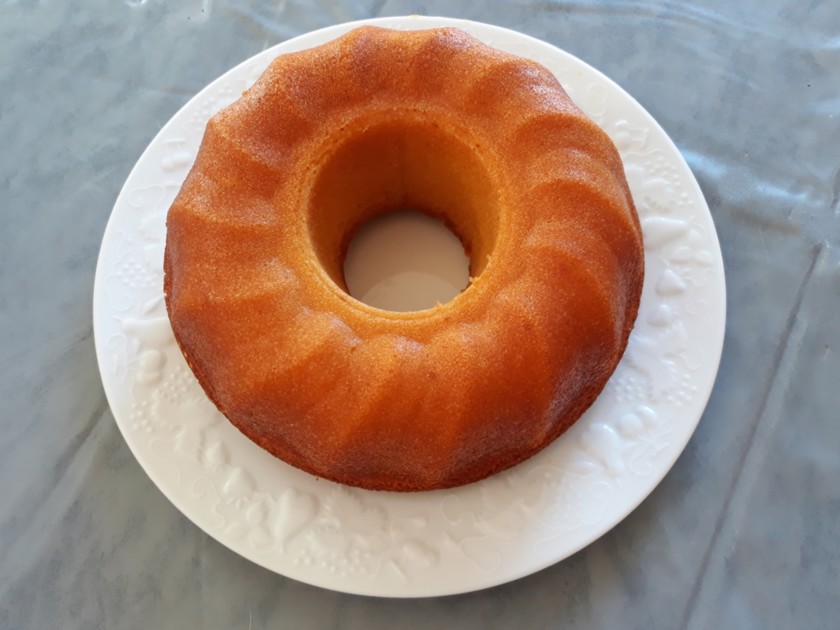 Copyright: Audrey Vautherot
Icing
1- For the glaze, mix the remaining 60 g of powdered sugar with a teaspoon of olive oil and the juice of about half a lemon.

2- Use the texture of the mixture to measure out the lemon juice. The glaze should be white and thick.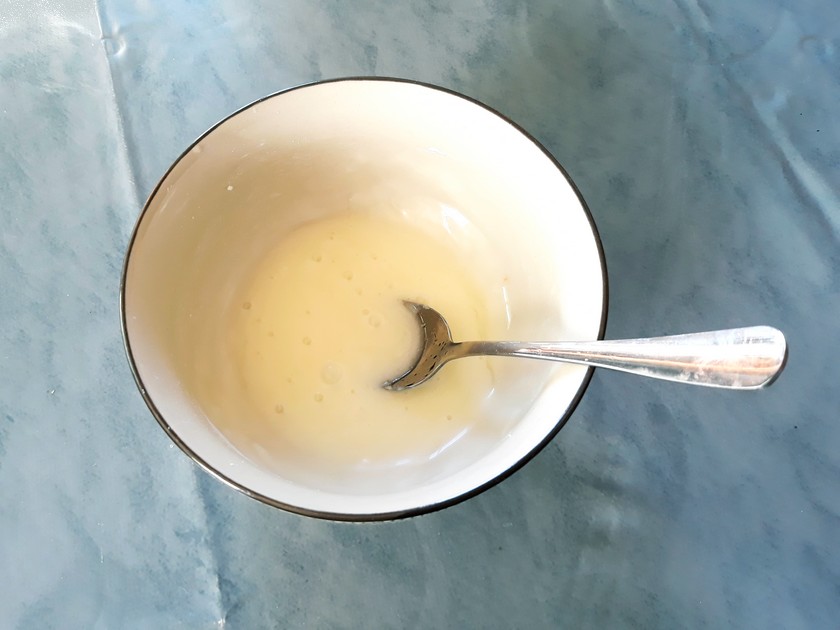 Copyright: Audrey Vautherot
3- Finally, pour the icing over the top of your lemon cake and let it drip down the sides of the wreath by itself.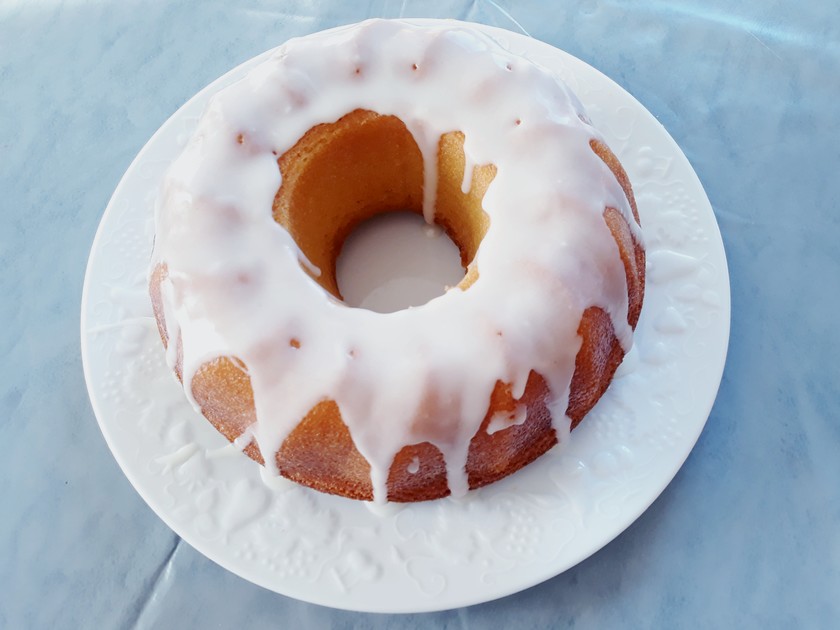 Copyright: Audrey Vautherot
With its buttery, tangy lemon flavor, this lemon bundt cake is the perfect accompaniment to a cup of black tea.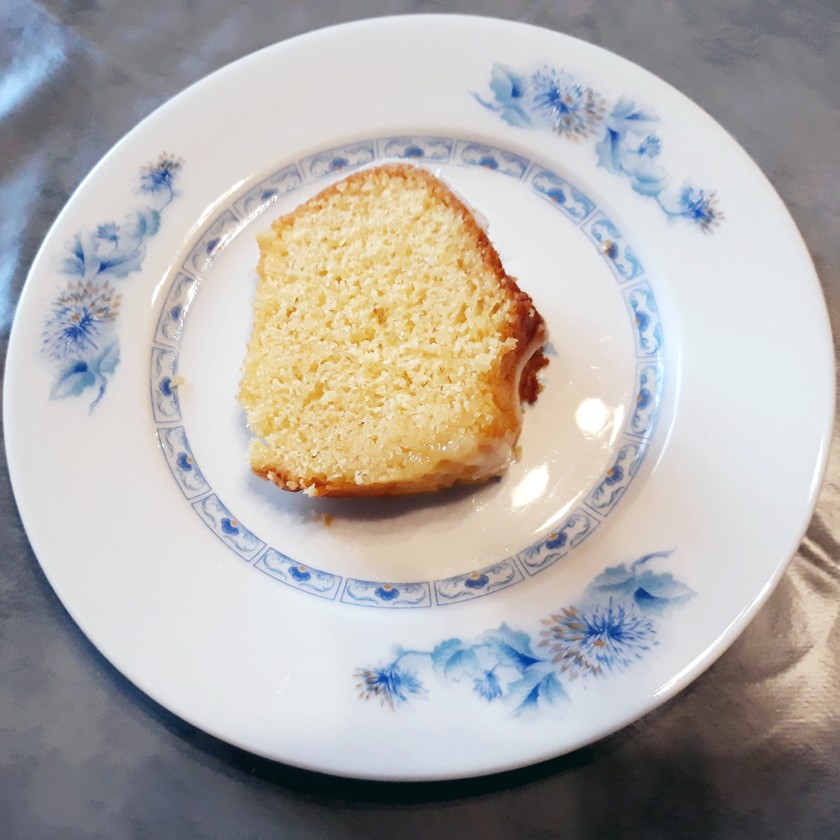 Copyright: Audrey Vautherot
Copyright image:
Audrey Vautherot