Chestnut Bundt Cake: An Easy Recipe
As beautiful as they are delicious, Bundt cakes are all the rage on social photo sharing networks like Instagram. Their beautiful crown shape is matched only by their fluffiness. For anyone who wants to get in on this new culinary trend, here's an easy brown bundt cake recipe.
Ingredients
Here are the ingredients needed to make a Chestnut Bundt Cake for 6 people:

100 g wheat flour
70 g of chestnut flour
a packet of baking powder
a pinch of salt
180 g soft butter
4 eggs
100 g brown sugar
365 g chestnut cream
5 cl of milk
a knob of butter for the mould
one organic orange
some icing sugar
a few hazelnuts for the decoration


Preparation
1- Melt the butter in a saucepan and let it cool.

2- Pour the wheat flour, the chestnut flour, the baking powder and the salt into a container. Reserve these dry ingredients for the rest of the recipe.

3- Separate the egg whites from the yolks. Whip the yolks with the sugar until the mixture becomes frothy.

4- Add the chestnut cream, milk and melted butter successively without stopping to whisk.

5- Then add the dry ingredients, whisking until the mixture is smooth.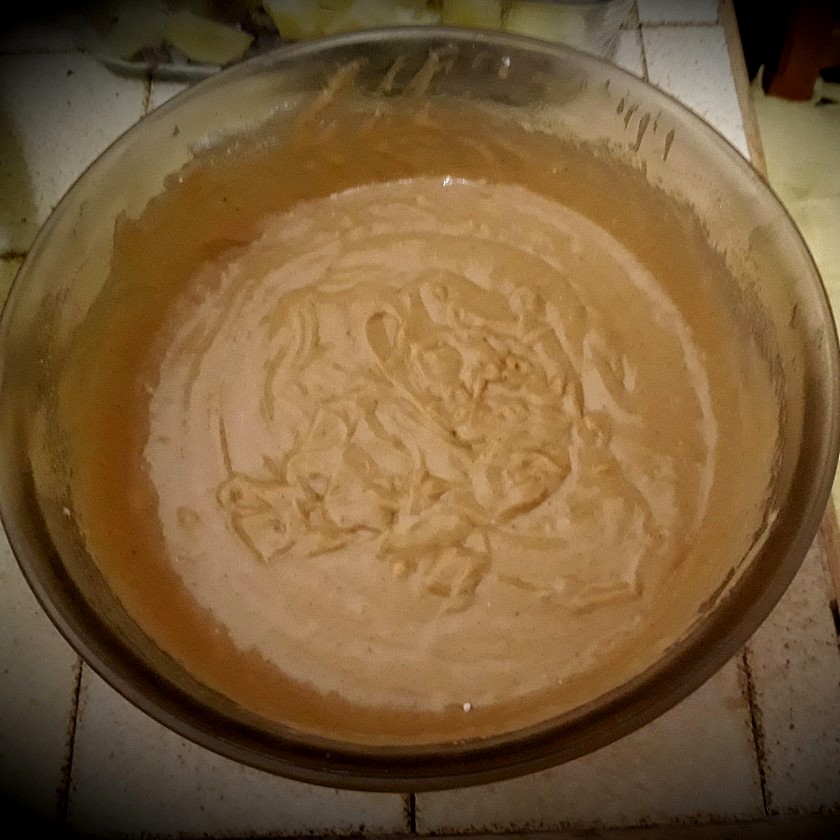 Copyright: Audrey Vautherot
6- Beat the egg whites into stiff peaks without squeezing them too much and fold them into the batter with a marysee so as not to break them.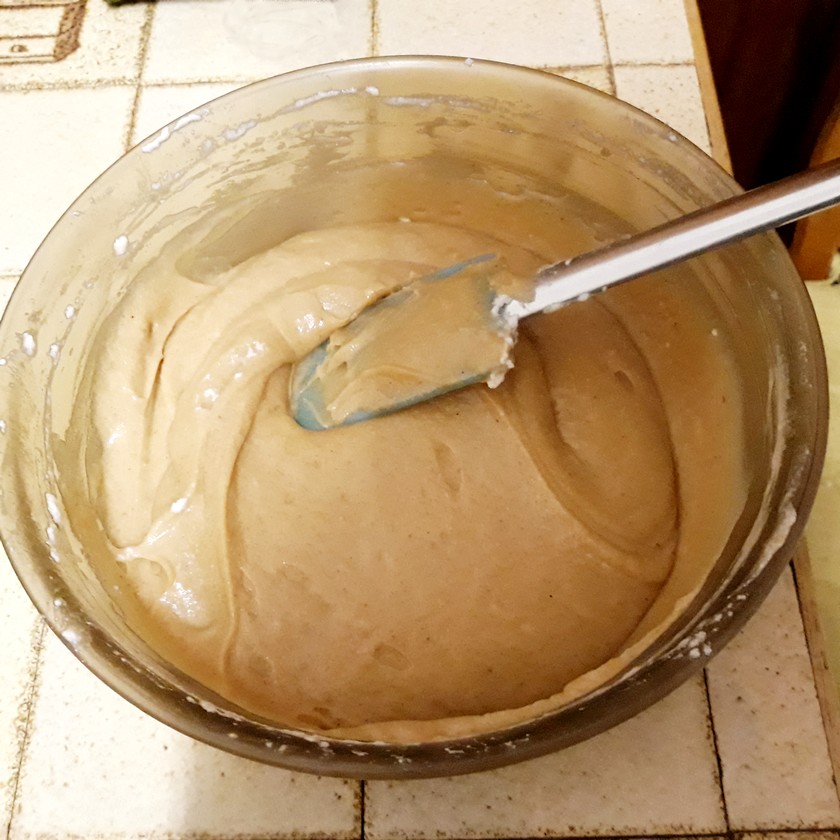 Copyright: Audrey Vautherot
The batter for your chestnut bundt cake should be fluffy.
Cooking and finishing
This chestnut bundt cake is made in a special mold called a bundt cake mold, but also sometimes a kugelhopf mold or crown mold.

1- Preheat your oven to 180°C.

2- Pour the batter into a buttered crown mould or silicone mould.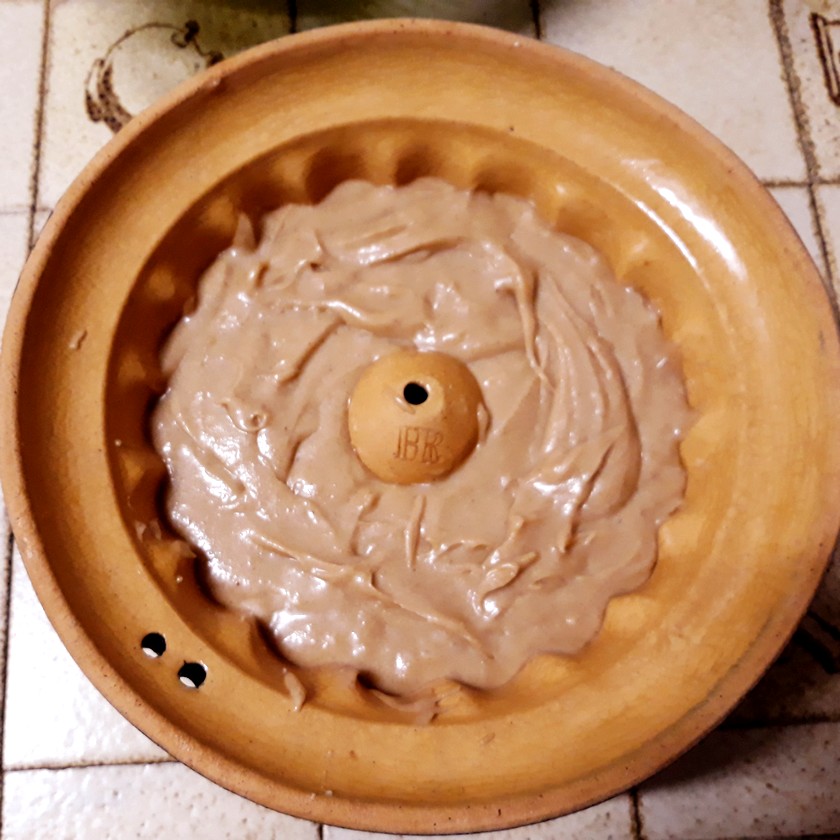 Copyright : Audrey Vautherot
3- Bake this chestnut bundt cake for
35 to 40 minutes approximately
.
4- When it comes out of the oven, let it cool for a few moments before unmolding it onto a serving dish.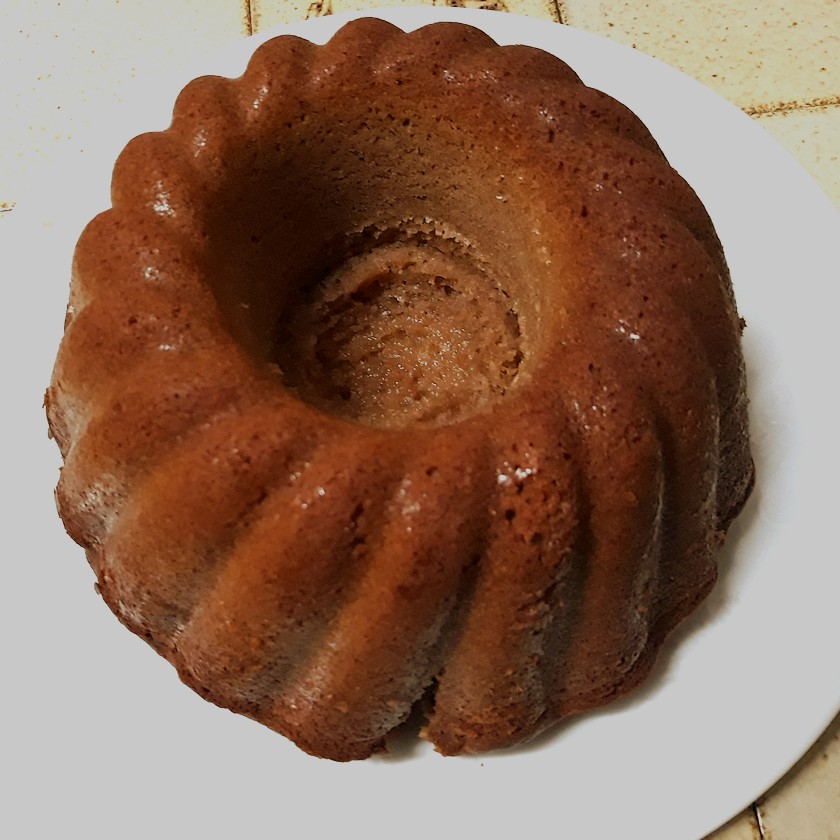 Copyright : Audrey Vautherot
5- Squeeze the orange and gently pour its juice over the cake to soak it.
6- Just before serving, decorate your bundt cake with some crushed roasted hazelnuts and a veil of icing sugar.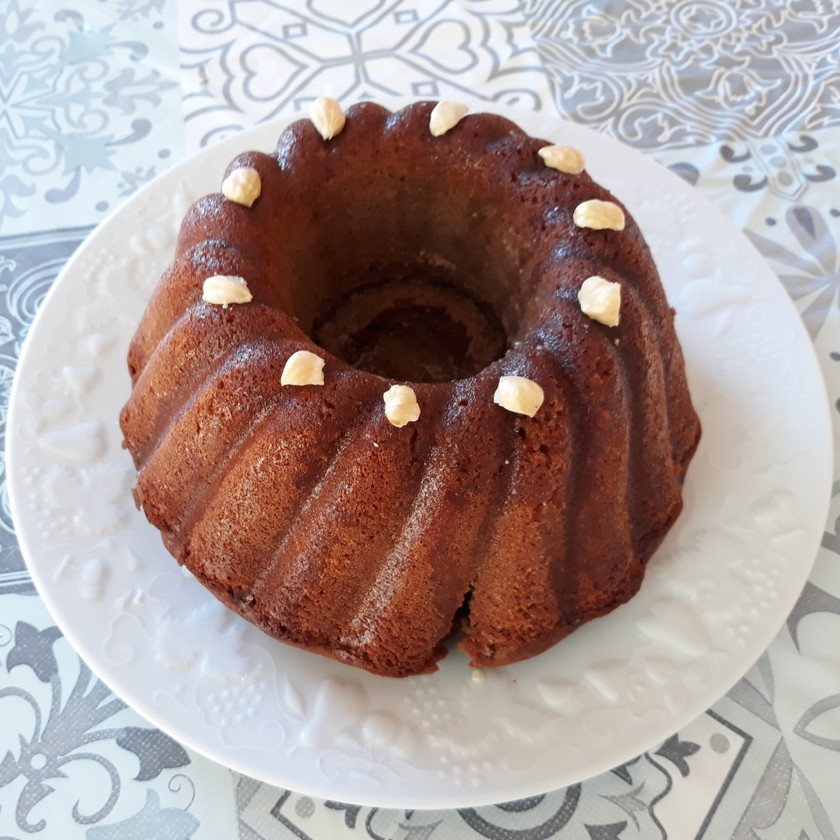 Copyright : Audrey Vautherot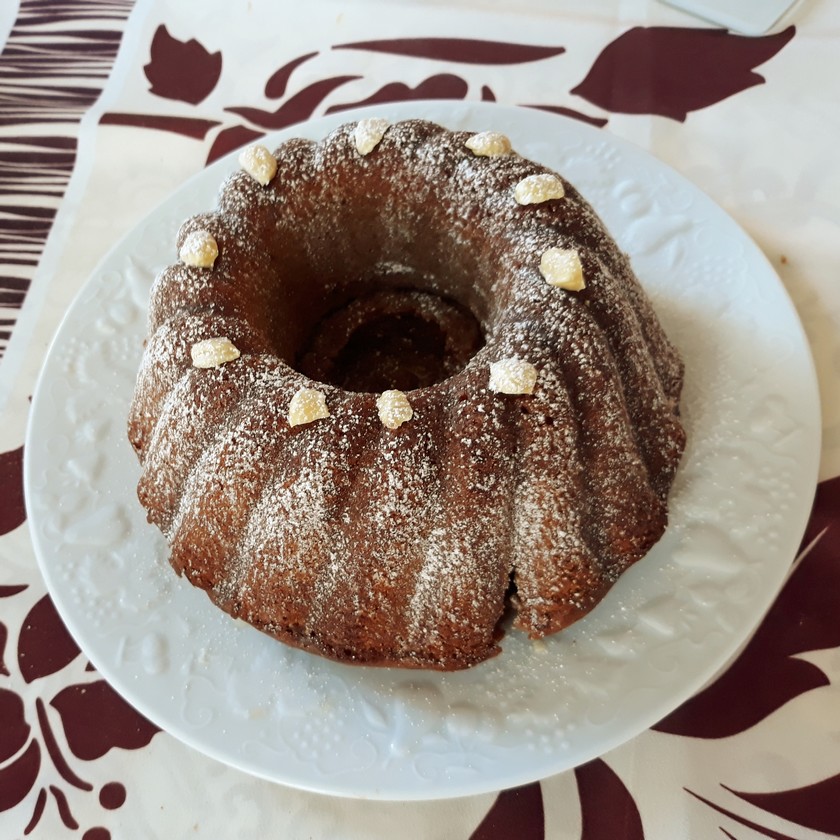 Copyright : Audrey Vautherot
Copyright image:
Audrey Vautherot