Gluten-free Quetsch Tart: A Gourmet Recipe
September is the peak of plum season. This is the time to make delicious pies with plums, even if you are gluten intolerant. Here is an easy recipe for a gluten-free plum pie.
Ingredients
Here are the ingredients needed to make a gluten-free peach pie for 4 people:

700 g of quetsches
125 g of rice flour
25 g chestnut flour
30 g wholemeal sugar
1 teaspoon of powdered cinnamon
1 pinch of salt
80 g soft butter at room temperature
4 tablespoons of water
2 tablespoons almond powder
2 tablespoons of wholemeal sugar
1 tablespoon of liquid honey

To note: rice flour and chestnut flour are both gluten-free flours. It is possible to use them separately or together in pasta when baking for gluten intolerant people. You can also use the recipe for gluten free shortcrust pastry below to prepare all kinds of fruit tarts.


Preparation of the gluten-free shortbread dough
To make this gluten-free peach pie, we start by making a shortbread dough with rice and chestnut flour.

1- In a large container, mix the rice flour with the chestnut flour, wholemeal sugar, cinnamon and pinch of salt.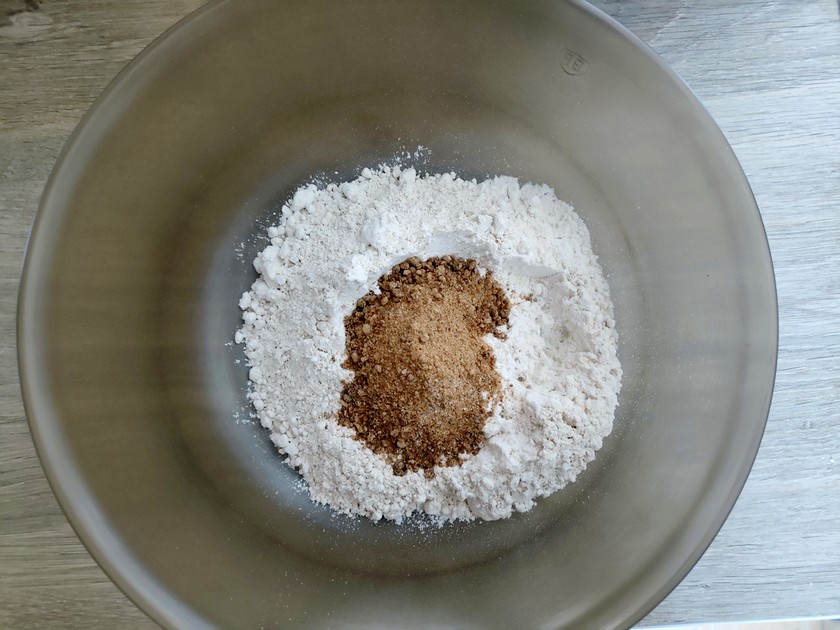 Copyright: Audrey Vautherot
2- Add the butter cut into small pieces and knead the ingredients together with your fingertips. You should obtain a fine sand texture.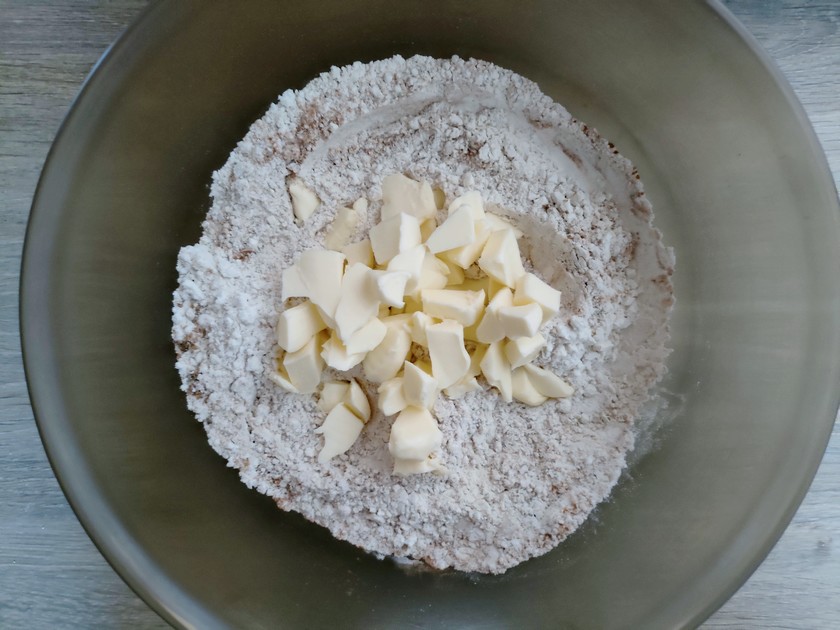 Copyright: Audrey Vautherot
3- Add the water and knead until you can form a ball of dough.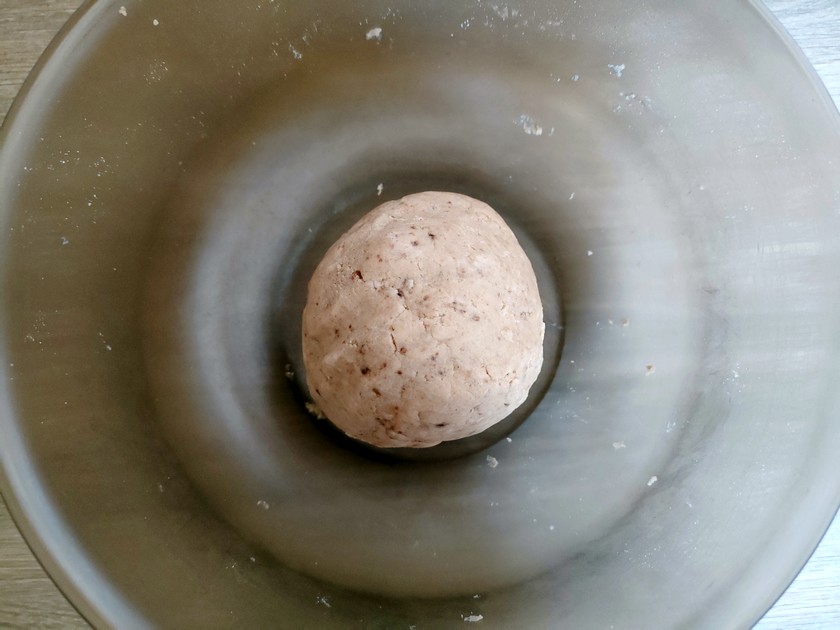 Copyright: Audrey Vautherot
4- Spread the dough between two sheets of parchment paper to make it easier to handle.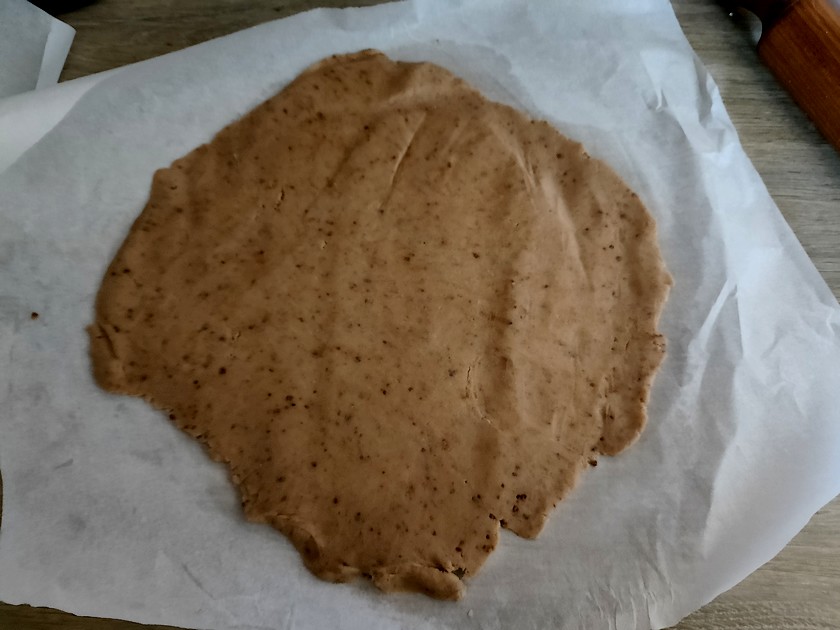 Copyright : Audrey Vautherot
5- Line a metal pie pan about 22 cm in diameter.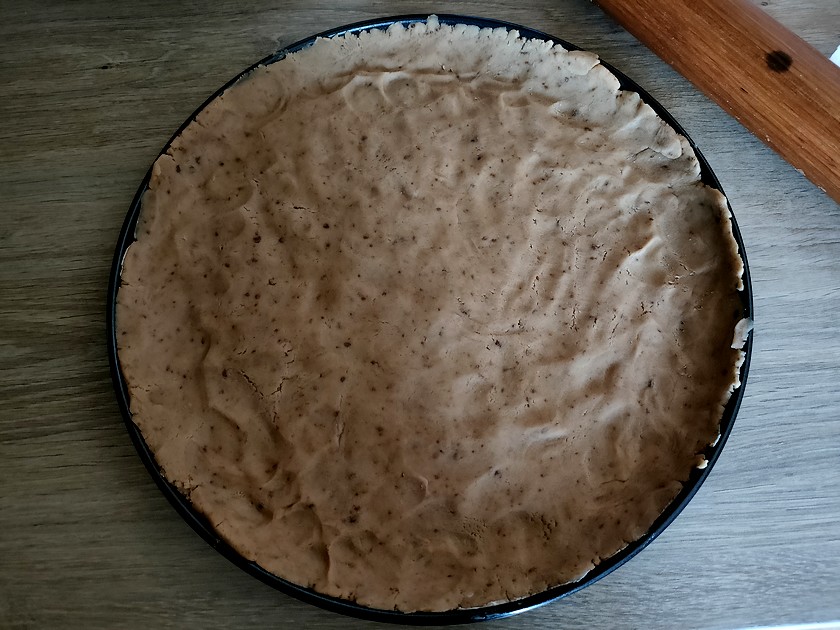 Copyright: Audrey Vautherot
Assembly of the pie
1- Wash and pit the plums.

2- Sprinkle the bottom of the pie with the almond powder and a tablespoon of wholemeal sugar to isolate the fruit from the pastry. This way, the juice of the quetsches will be absorbed and the tart base will be crispier.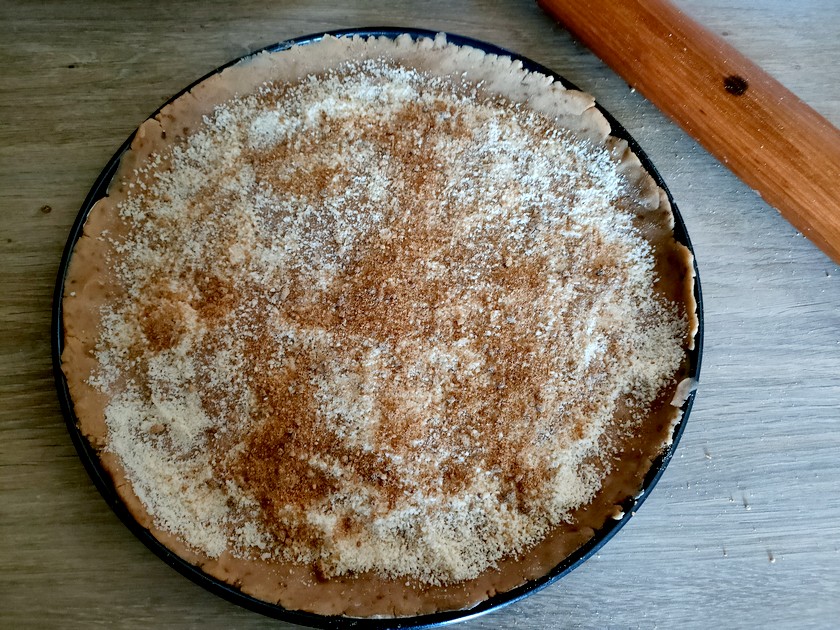 Copyright : Audrey Vautherot
3- Arrange the halves on the pie pulp side up. Don't hesitate to press the fruits together as they will shrink during cooking. Sprinkle the quetsches with a spoonful of sugar so that they caramelize during cooking.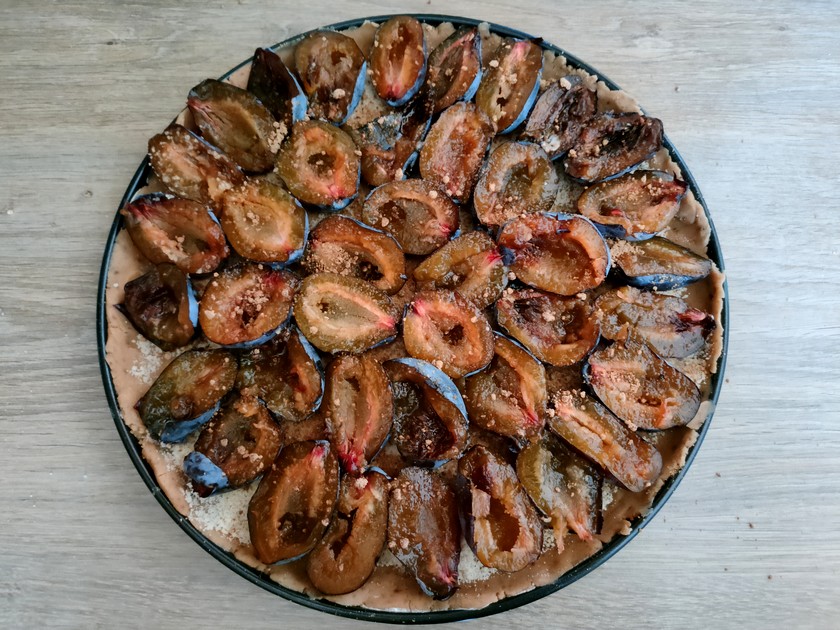 Copyright: Audrey Vautherot
Cooking
1- Preheat your oven to 200°C.

2- Bake the gluten-free peach pie for 25 to 30 minutes until the edge is golden brown.

3- Once out of the oven, drizzle the tart with a tablespoon of liquid honey to make the fruit shine.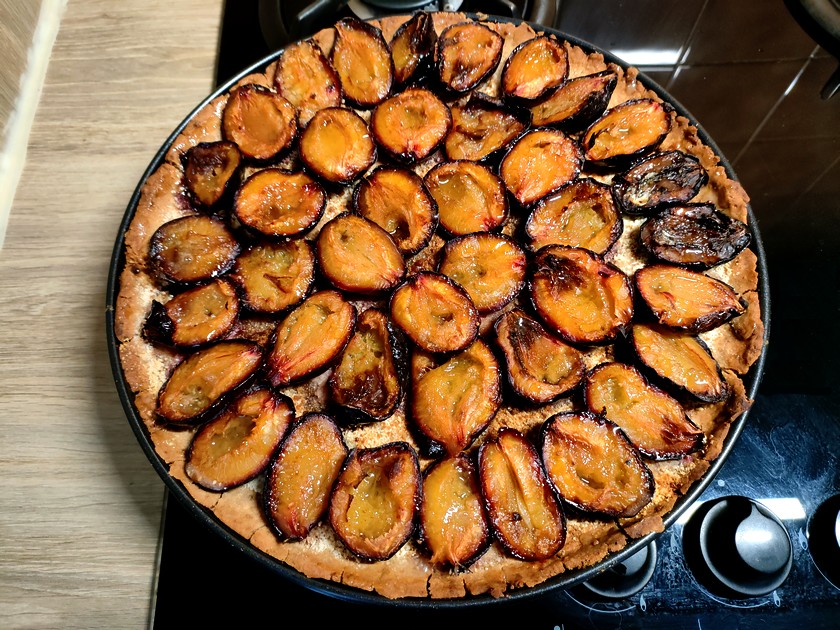 Copyright: Audrey Vautherot
4- Let the pie cool before serving.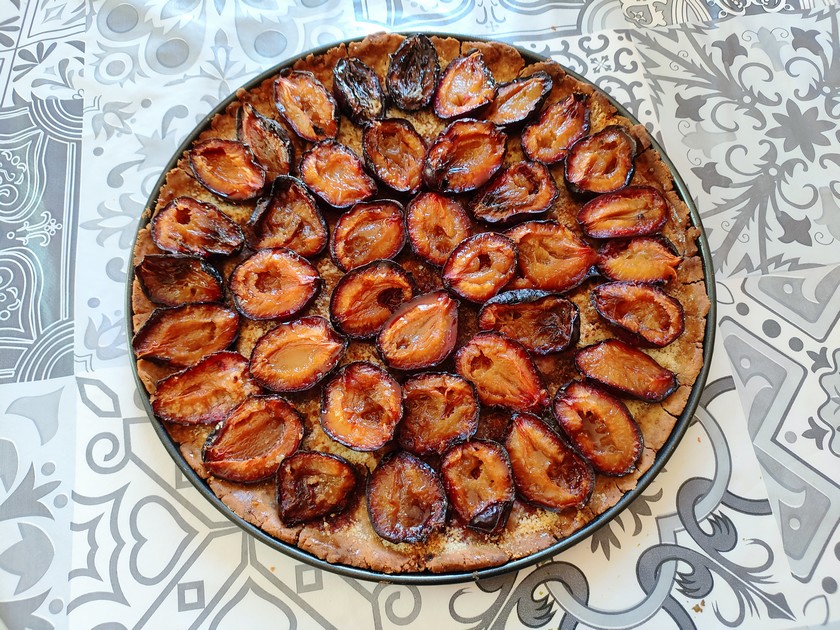 Copyright: Audrey Vautherot
To note:
for the greediest, you can serve this pie warm or cold with a scoop of vanilla ice cream for example.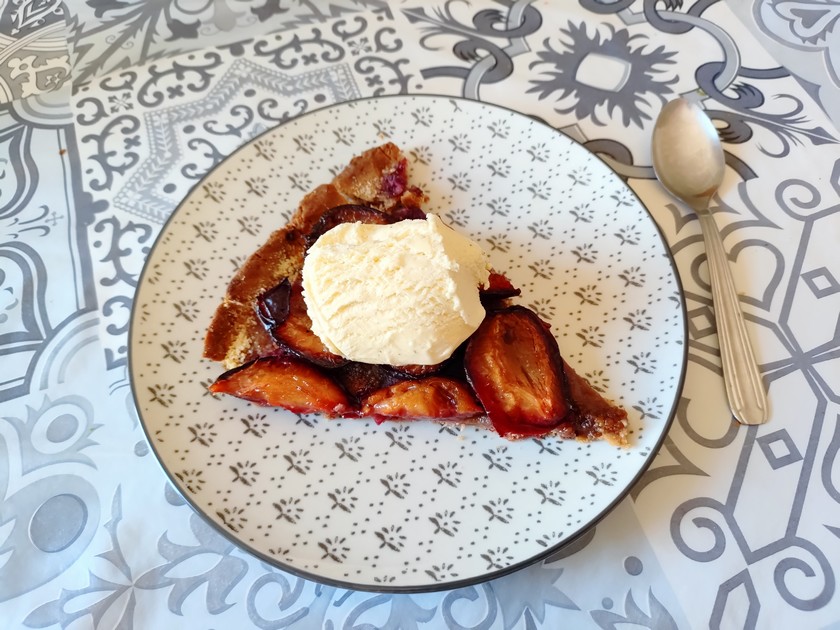 Copyright: Audrey Vautherot
Copyright image:
Audrey Vautherot