The Easy Harry Potter Treacle Tart Recipe
As fans of J.K. Rowling's saga know, treacle tart is Harry Potter's favourite dessert! Here's an easy recipe to make this pie, which will be the perfect dessert for a wizard-themed Halloween party.
Ingredients
Here are the ingredients needed to make a molasses pie for 6 people:

a roll of pure butter shortcrust pastry
2 eggs
200 g cream cheese (Philadelphia brand for example)
80 g melted soft butter
200 g molasses
1 organic lemon
80 g fine breadcrumbs

To note: molasses is a product of sugar refining that has a taste similar to licorice. You can't find it in the supermarket, but it is sold in jars in organic shops or at Comptoir Irlandais.


Baking the dough blank
For this recipe of treacle tart as in the Harry Potter saga, we advise you to use shortcrust pastry and to precook it before filling it.

1- Preheat your oven to 180°C.

2- Unroll the shortcrust pastry into your tart tin, keeping the baking paper on.

3- Prick the pastry base and mark the edges of the tart with a fork.

4- Cover the pastry with a sheet of baking paper and another dish or dried beans to make weight.

5- Bake the shortcrust pastry blank for 10 minutes at 180°C.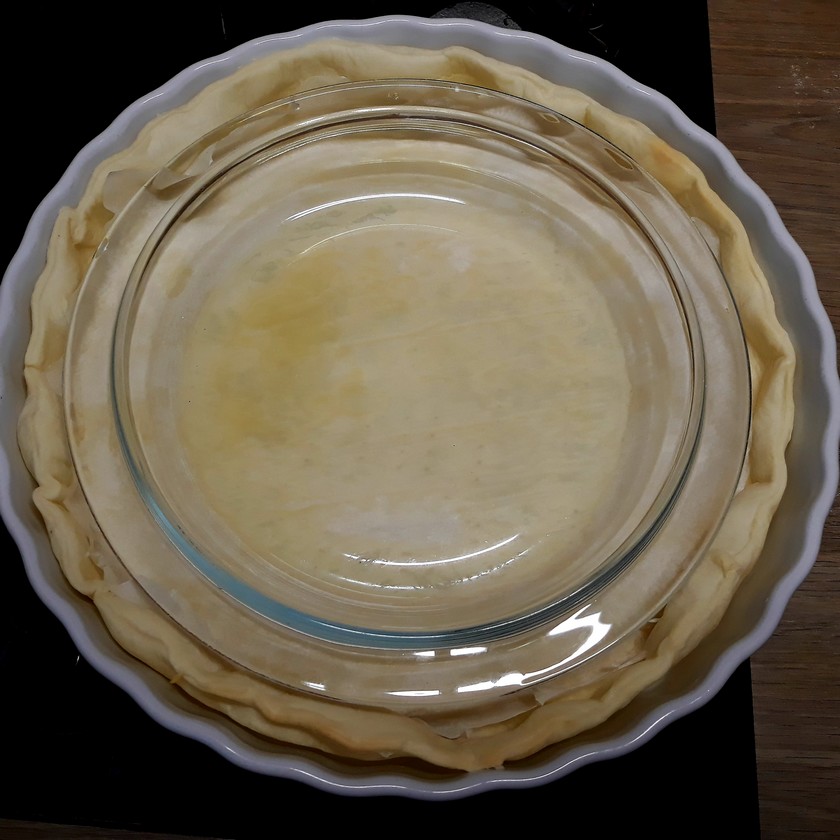 Copyright: Audrey Vautherot
Meanwhile, prepare the
treacle tart
.
Preparation
Fans of the bespectacled wizard can rest assured that Harry's favourite dessert is not very difficult to prepare.

1- Whisk the whole eggs in a bowl, then add the cream cheese.

To note: if you can't find cream cheese, you can replace it with mascarpone.

2- Add the melted butter without stopping to whisk.

3- Pour the molasses into a saucepan and bring it to a boil before adding it to your preparation.

To note: as the texture of molasses is very sticky, it is essential to heat it before adding it to the molasses pie mixture.

4- Mix well with a whisk to incorporate the liquefied molasses.

5- Add the lemon zest and juice in order, then the fine breadcrumbs last.


Assembly and cooking
1- Pour the previous preparation on the shortcrust pastry base.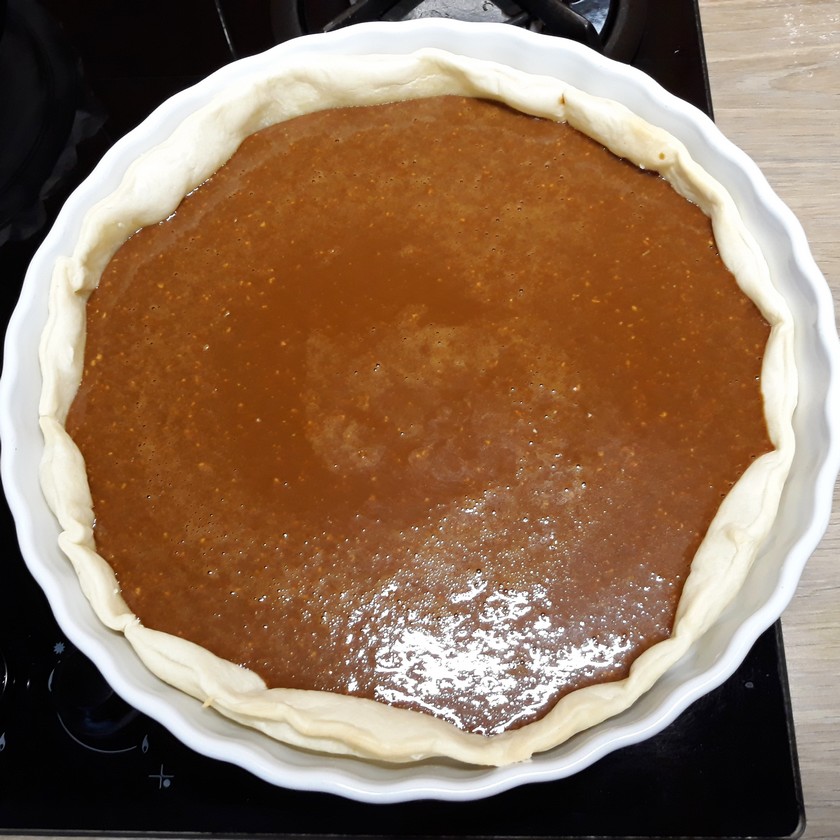 Copyright : Audrey Vautherot
2- Bake the molasses pie
30 minutes at 180°C
until set and the edges of the pie are golden.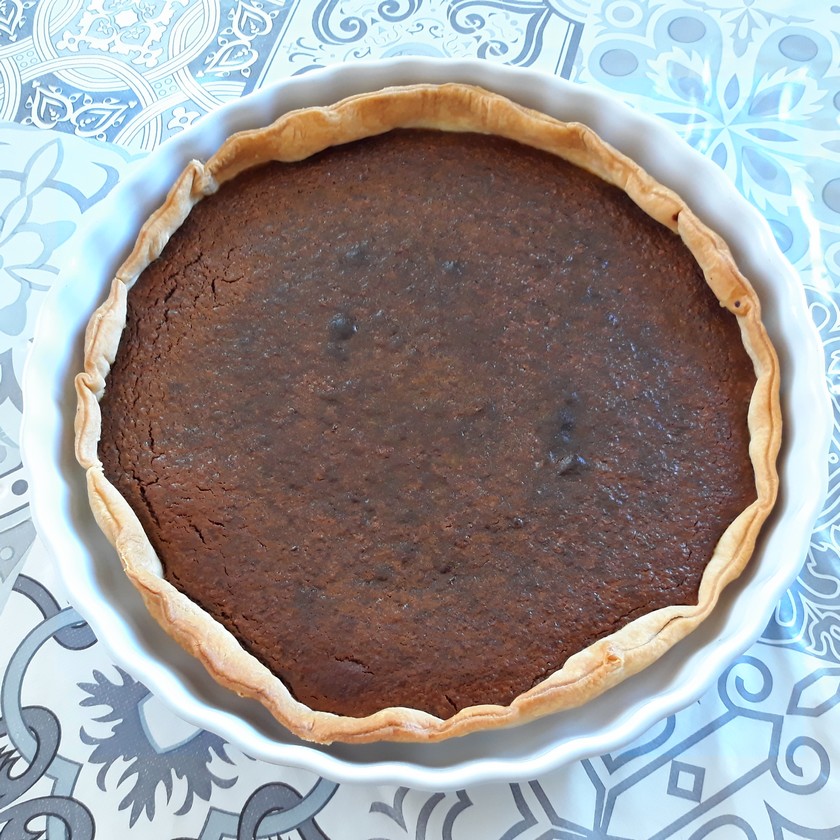 Copyright: Audrey Vautherot
3- Let the pie cool before serving. You will feel as happy as Harry at a Hogwarts feast!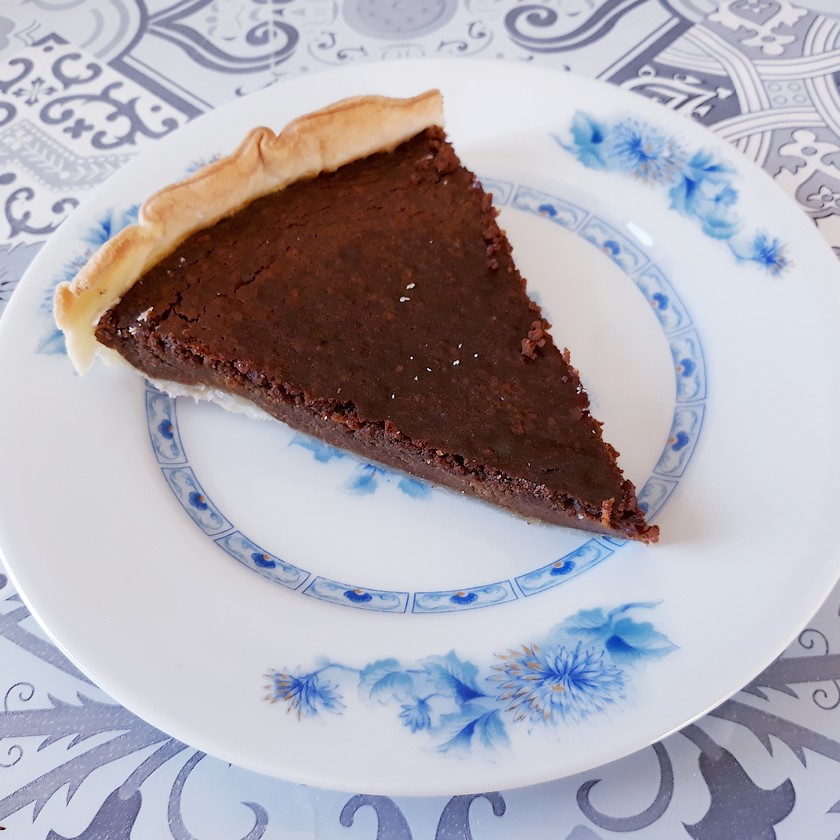 Copyright: Audrey Vautherot
To note:
to make an even more magical dessert, you can accompany this molasses-flavored pie with a scoop of vanilla ice cream.
Copyright image:
Audrey Vautherot