Roasted Apricot Tart: A Gourmet Recipe
Summer is the peak season for apricots. If you love this fruit and/or are lucky enough to have an apricot tree in your garden, you can turn apricots into jam, but also cook them in the form of delicious pies. We suggest you discover an easy recipe for roasted apricot pie.
Ingredients
Here are the ingredients needed to make a roasted apricot tart for 4-6 people:

800 g apricots (600 g once pitted)
2 tablespoons of liquid honey
25 g of soft butter
a roll of shortcrust pastry
a knob of Butter for the mould
300 g of faisselle
200 g Vanilla yoghurt
a heaping tablespoon of sugar
a tablespoon of orange blossom extract


Preparation of the roasted apricots
As its name suggests, the roasted apricot tart is special in that it is filled with fruit that has been previously baked in the oven.

1- Preheat your oven to 180°C.

2- Pit the apricots.

3- Place them on a baking sheet, bulging side down.

4- Drizzle with the liquid honey and add a small slice of Butter on each apricot.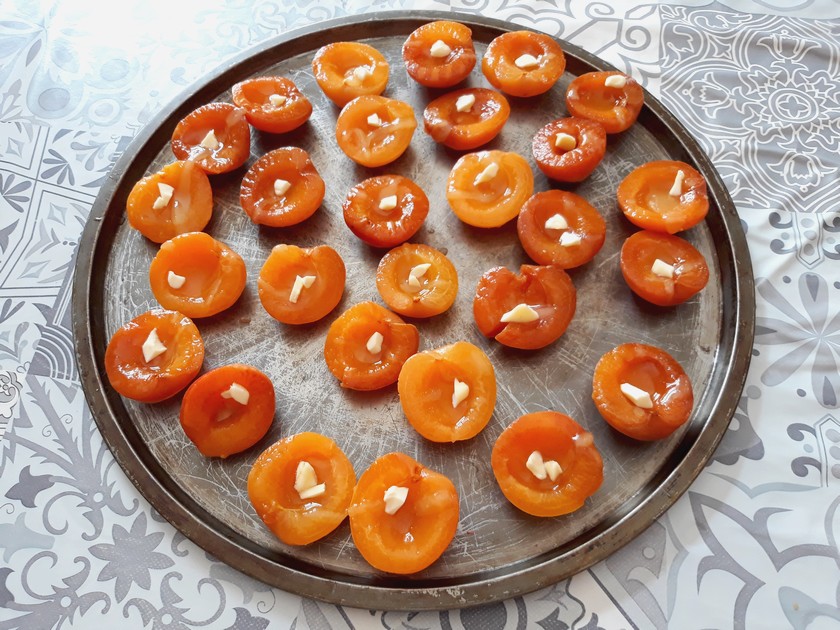 Copyright: Audrey Vautherot
5- Put the apricots in the oven and bake
15 to 20 minutes
until they start to toast on the edges.
6- Remove the baking sheet from the oven and let the apricots cool completely before using them.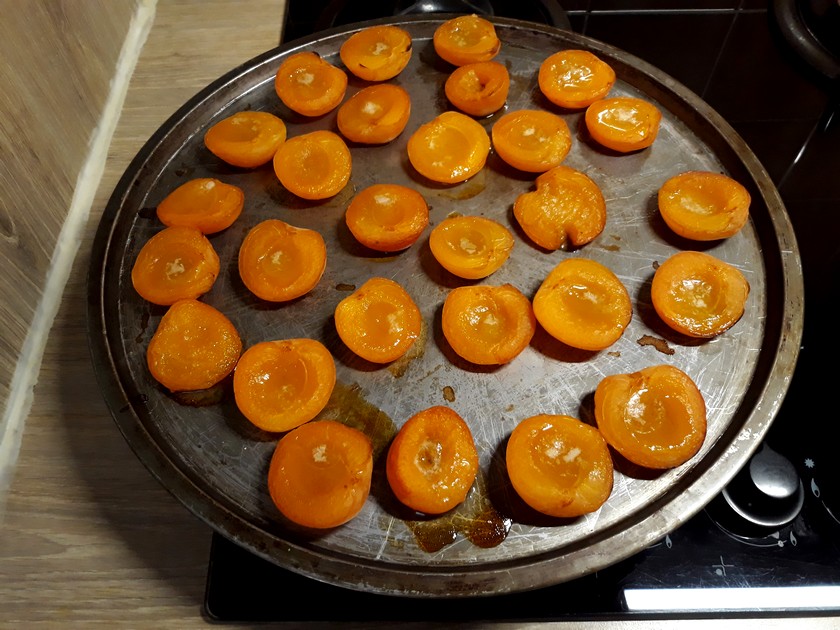 Copyright: Audrey Vautherot
Baking the dough
For this recipe for roasted apricot pie, you need to bake the pastry blank.

1- Unroll the shortcrust pastry in a buttered pie tin.

2- Prick the tart base with a fork and place the tart tin in the fridge for about 20 minutes.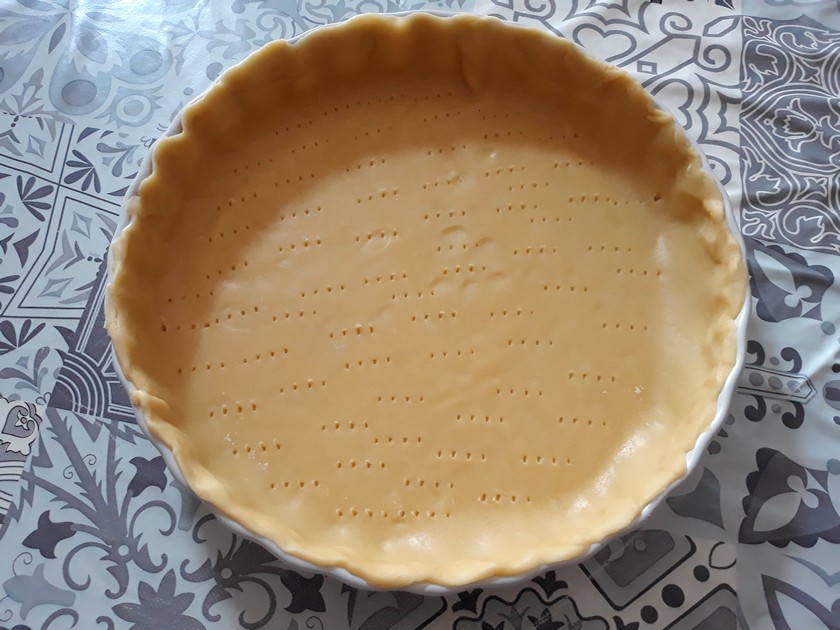 Copyright: Audrey Vautherot
3- As soon as the apricots are cooked, bake the pie crust white,
for 25 minutes at 170°C
.
4- Let the shortcrust pastry base cool completely before topping.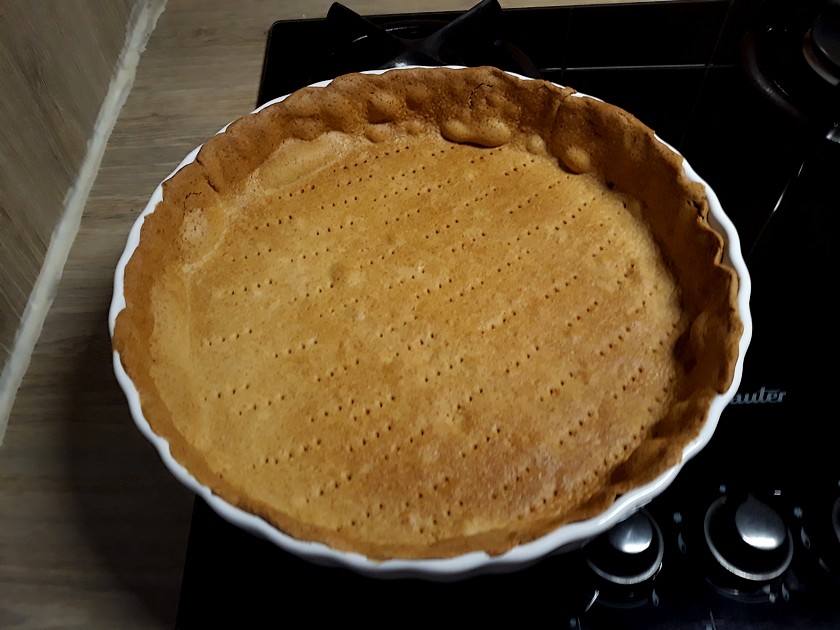 Copyright : Audrey Vautherot
Preparation of the cream
1- Carefully drain the dishes in a sieve placed over a container.

2- When it is well drained, pour it into a bowl with the sugar and orange blossom extract.

3- Whip it with an electric mixer to obtain the consistency of whipped cream.

4- Add the Vanilla yoghurt and whisk again to obtain a firm cream. Keep this preparation in the refrigerator until you are ready to assemble.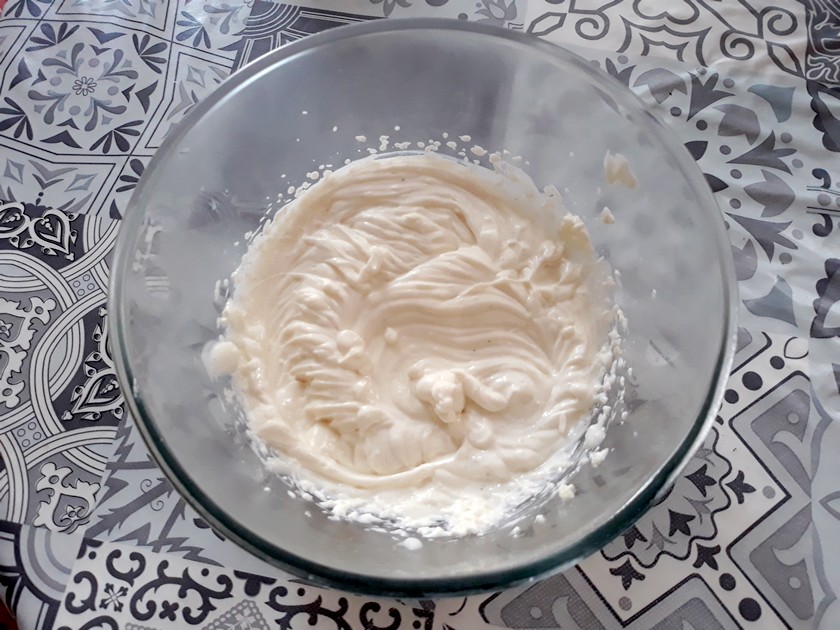 Copyright: Audrey Vautherot
Assembly of the pie
All you have to do is assemble the roasted apricot tart.

1- Spread the cream made from faisselle and yoghurt on the cooled shortcrust pastry base.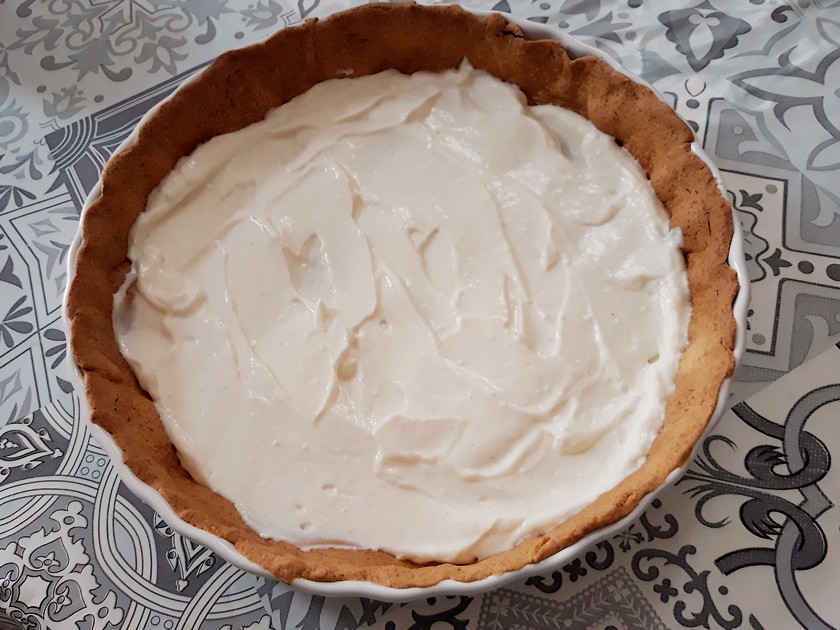 Copyright : Audrey Vautherot
2- Smooth out the top of the cream with a soft spatula or an angled spatula, then spread the roasted apricot halves nicely.
Copyright: Audrey Vautherot
3- To finish, shine the apricots by glazing them with their own cooking juices.
4- Serve immediately or keep the tart in the refrigerator, but not for more than a few hours as the filling may soak the shortcrust pastry.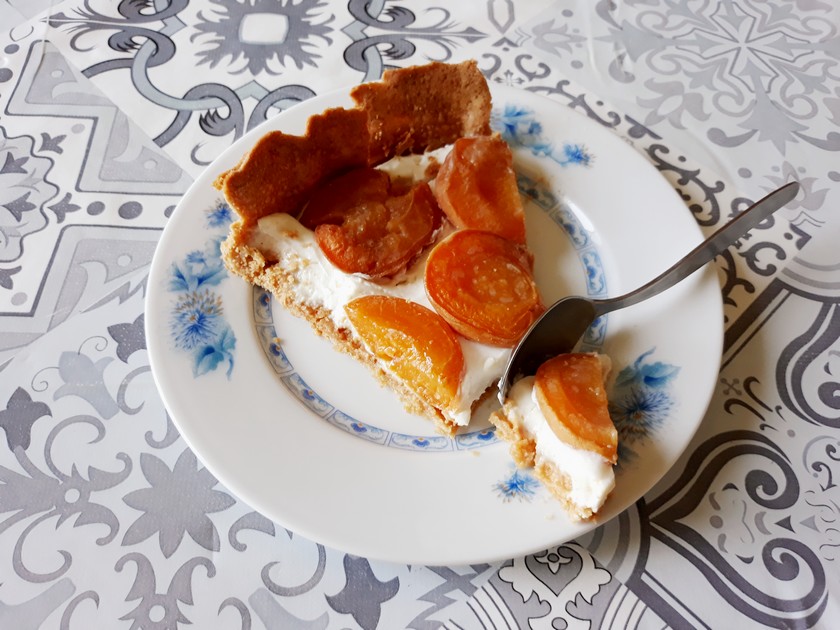 Copyright : Audrey Vautherot
Copyright image:
Audrey Vautherot