Roast Beef Hash: An Anti-waste Recipe
Holiday meals usually result in a lot of leftovers. If you don't know what to do with a large amount of leftover roast or leg of lamb, try our recipe for Roast Hashbrowns! Not only does this dish avoid wasting an already cooked meat, but it's also user-friendly and delicious.
Ingredients
Here are the ingredients needed to make a roast beef hash for 4 people:

600 g of potatoes
50 g of butter
25 cl of milk
300 g to 400 g of roast (pork, beef) or other already cooked meat
1 onion
1 small can of tomato pulp
garlic powder
chopped parsley
olive oil
salt
30 g of butter
2 tablespoons of fine breadcrumbs


Preparation of the purée
To make a roast beef hash, start by preparing a good homemade potato mashed potato.

1- Peel the potatoes and cut them into small cubes.

2- Cook them about 15 minutes in boiling salted water.

3- When they are tender, pass them through a potato masher over a pan.

4- Add salt, 50 g of butter and 15 cl of hot milk and mix well until you get the ideal consistency (you can add a little more milk if necessary).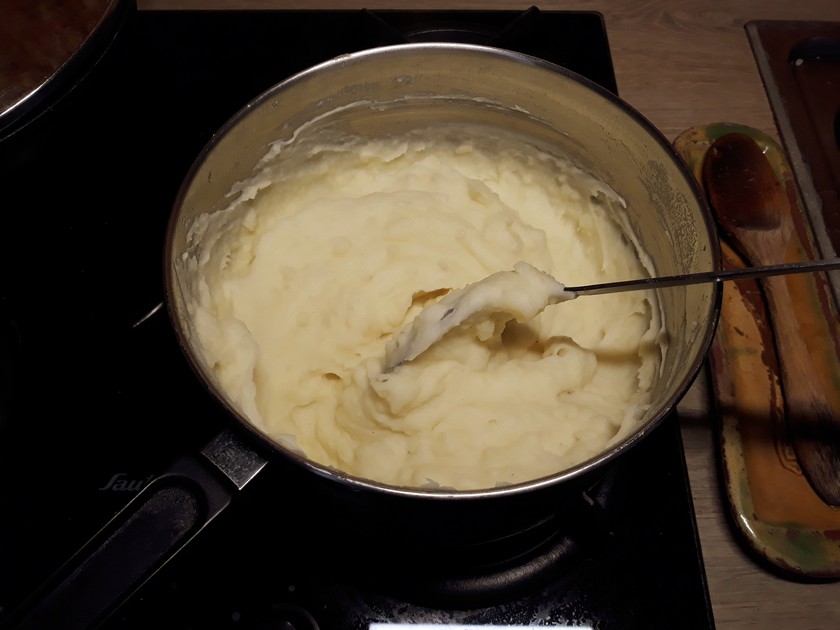 Copyright : Audrey Vautherot
Preparation of the minced meat
The roast beef hash is an anti-gaspi recipe that has the double advantage of being economical and easy to make.

1- Pour the meat into the bowl of a blender and chop it fairly finely, as shown in the photo below.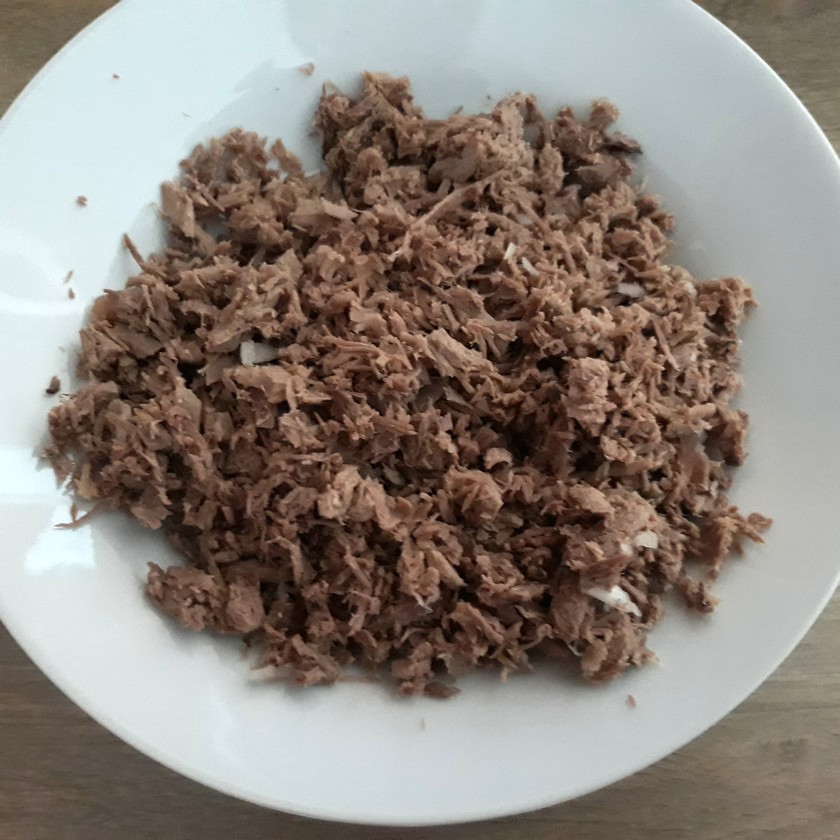 Copyright: Audrey Vautherot
2- Also chop the onion and set aside.
3- Heat a little olive oil in a large frying pan and brown the onion. Add the meat and brown it quickly.
4- Add the tomato pulp and season with garlic and chopped parsley.
5- Let it simmer over low heat
for about 15 minutes
.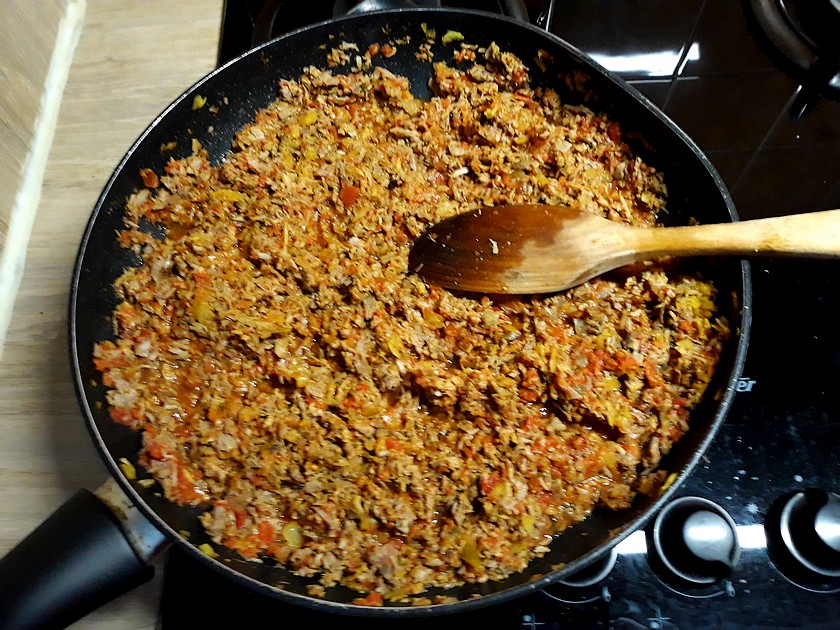 Copyright: Audrey Vautherot
Assembly and cooking
1- Preheat your oven to 200°C.

2- Butter a baking dish and pour half of the mashed potatoes into it, spreading it out in an even layer.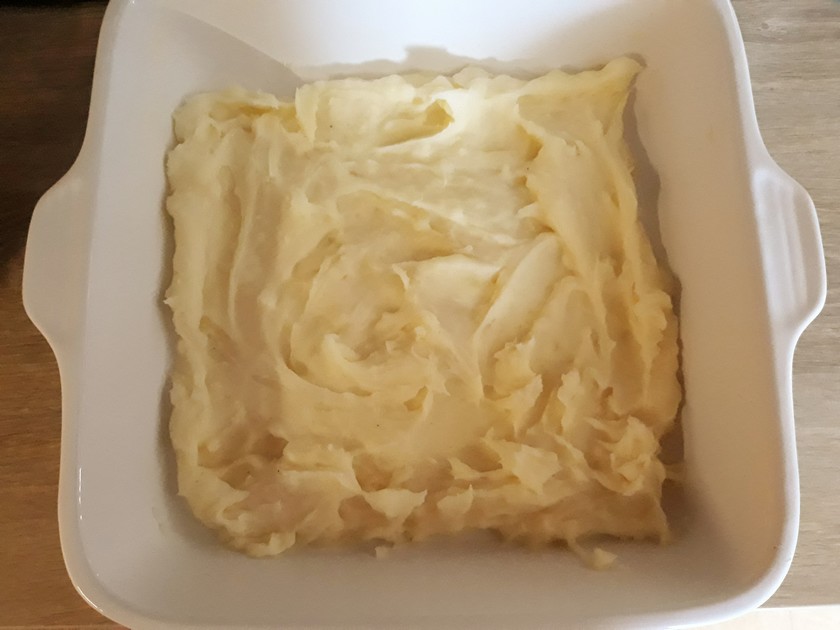 Copyright: Audrey Vautherot
3- Spread the meat mixture on top.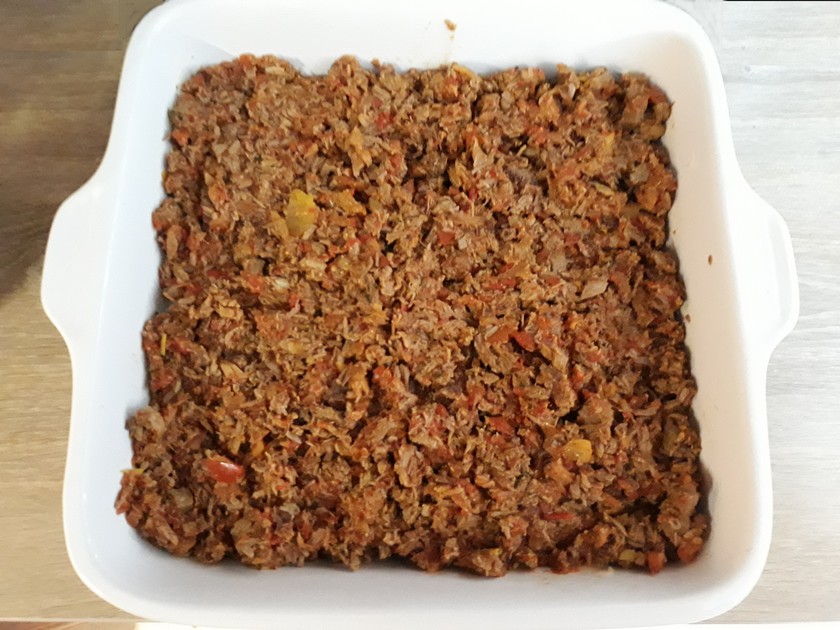 Copyright: Audrey Vautherot
4- Cover with a second layer of mashed potatoes, smoothing it out with a fork. Sprinkle with fine breadcrumbs and add a few small pieces of butter on top.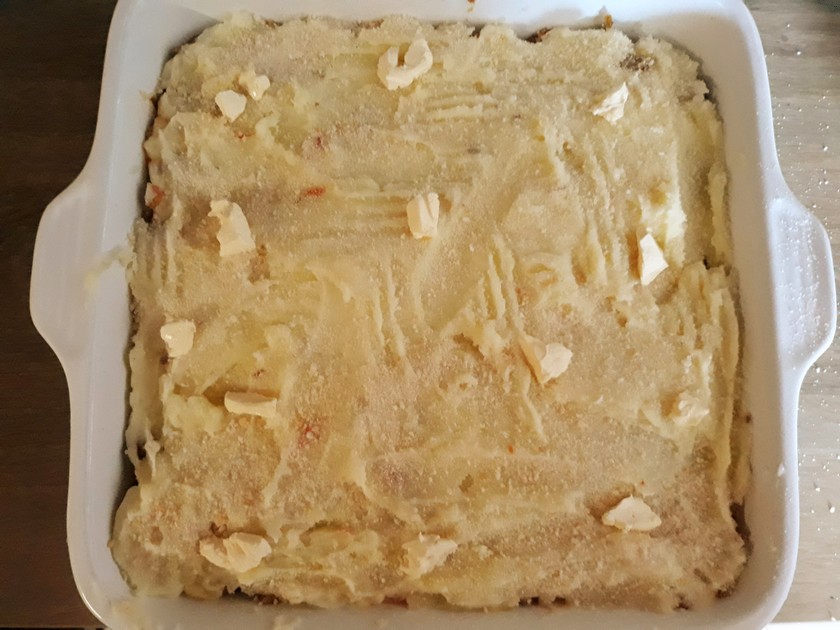 Copyright: Audrey Vautherot
5- Bake the roast hash
about 12 minutes
, broiling it at the end if it is not colored enough.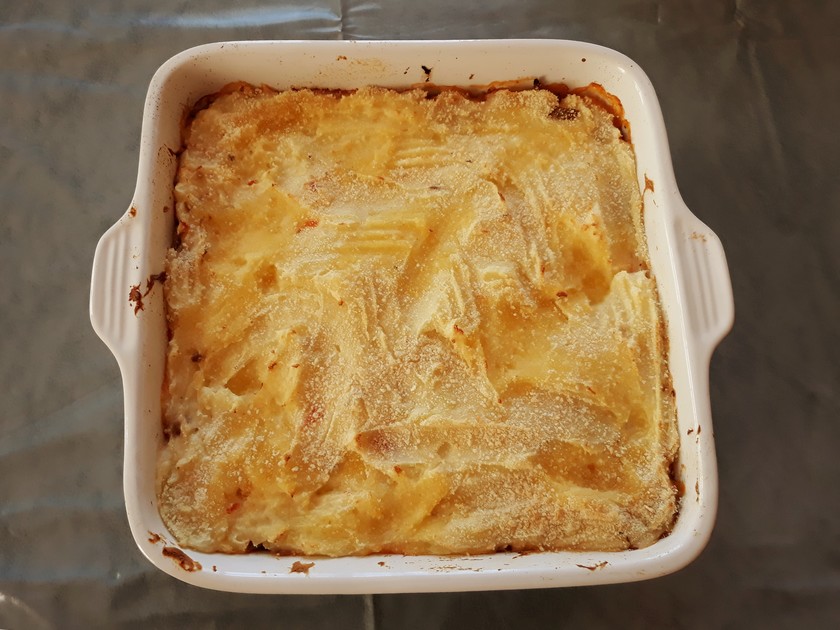 Copyright : Audrey Vautherot
6- Serve hot. Enjoy!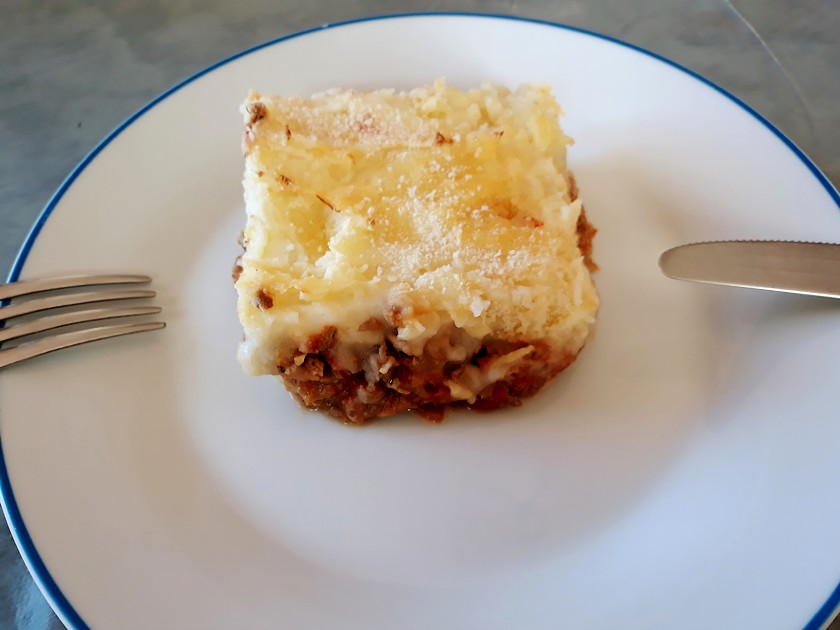 Copyright: Audrey Vautherot
Copyright image:
Audrey Vautherot