Orange Pancakes: A Very Easy Recipe
What could be better than pancakes to brighten up winter mornings? In order to embellish these delicious little pancakes with a seasonal fruit, we suggest you discover a very easy recipe for orange pancakes.
Ingredients
Here are the ingredients needed to make orange Pancakes for 4 people:

150 g flour
1 teaspoon of baking powder
2 tablespoons of sugar
2 ripe organic oranges
1 large egg
25 g melted butter
15 cl milk
2 tablespoons orange blossom water
a little vegetable oil for cooking
maple syrup


Preparation
This orange pancake recipe is perfect for a Christmas brunch or a festive breakfast. It's easy to make and doesn't need to be left to rest.

1- Pour the flour, baking powder and sugar into a large bowl. Add the grated zest of one of the two organic oranges.

2- Make a well and break the egg in the centre.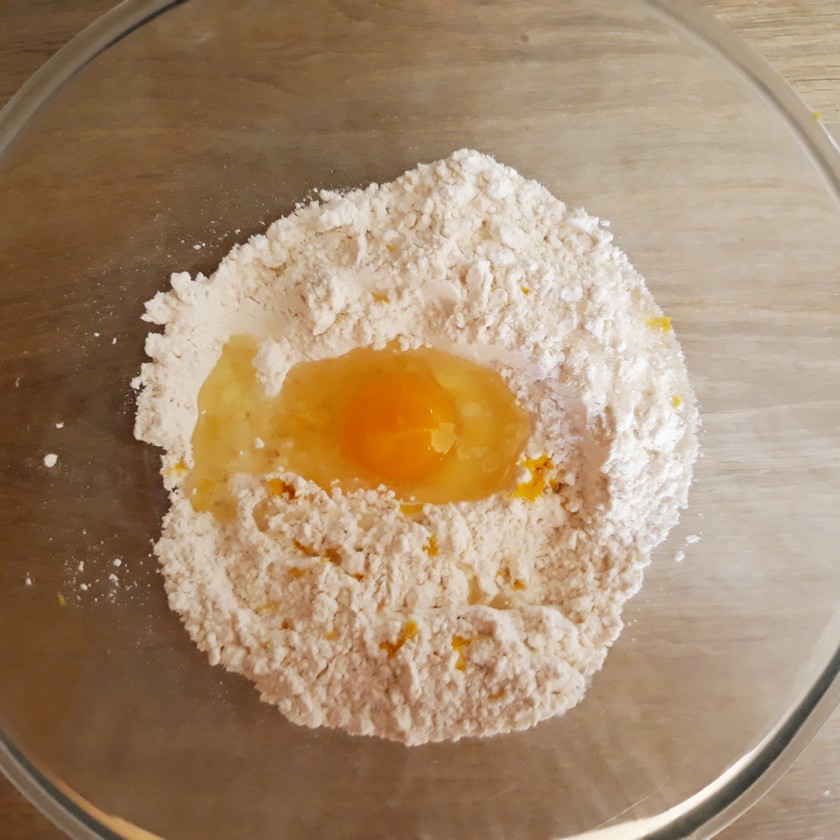 Copyright: Audrey Vautherot
3- Start mixing with a whisk, successively adding the melted butter and the milk.
4- Pour in the orange blossom water last and mix well with a whisk to obtain a homogeneous texture.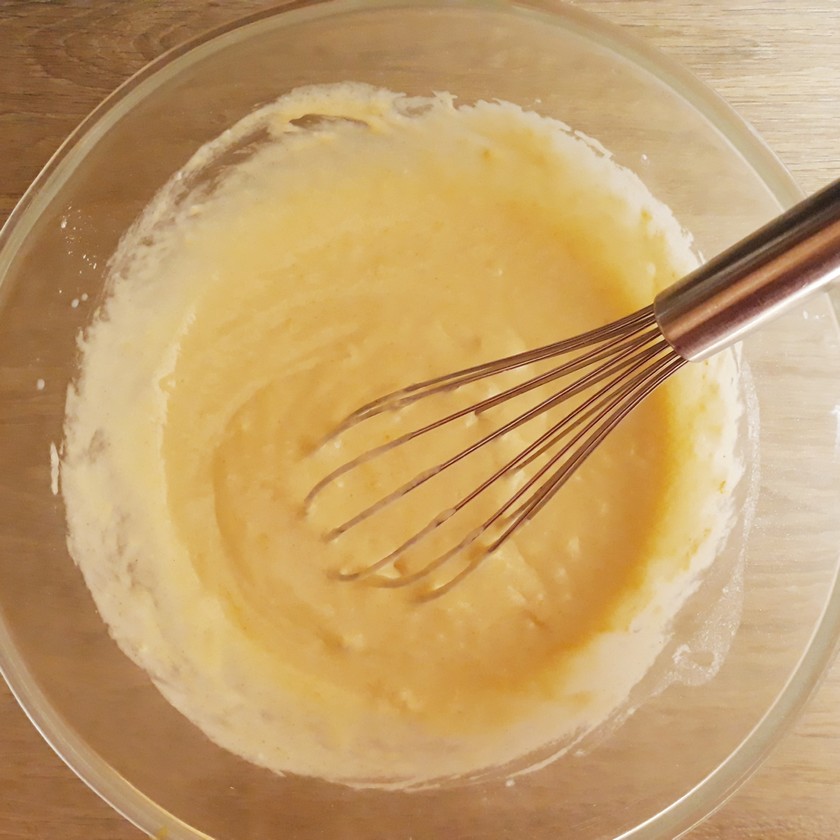 Copyright: Audrey Vautherot
5- If you have time, let the pancake batter rest
in the fridge for 1 hour
. If not, go straight to the baking step.
6- Peel the oranges raw and then slice them into a plate to catch their juice. You should get rosettes like the one on the picture below.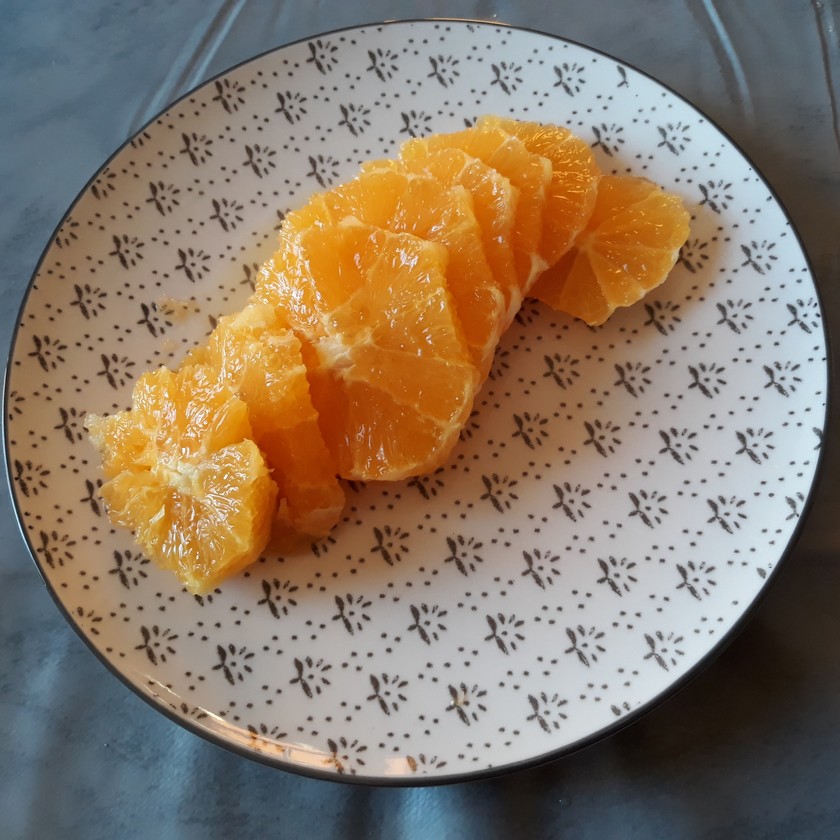 Copyright: Audrey Vautherot
Cooking
1- Heat a large frying pan.

2- Lightly oil the pan with a paper towel soaked in peanut or Sunflower oil.

3- Using a tablespoon, drop 4 small piles of dough into the pan. The dough will spread out by itself to form the pancakes.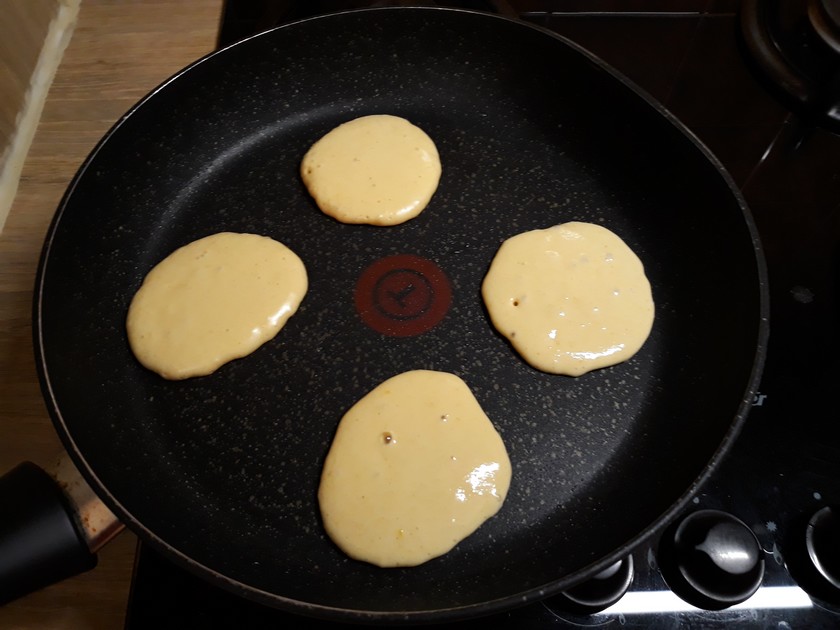 Copyright: Audrey Vautherot
4- When bubbles appear on the surface of the pancakes, gently flip them over with a spatula.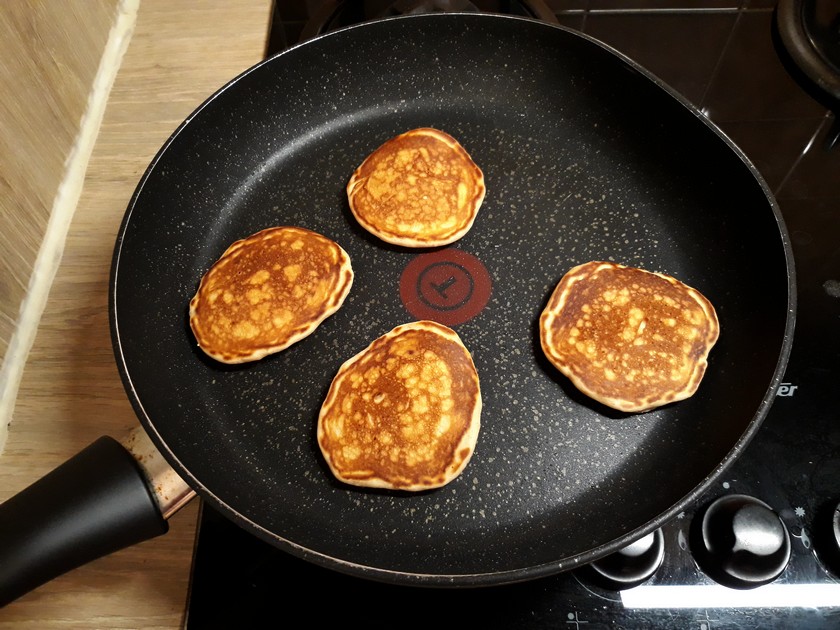 Copyright : Audrey Vautherot
5- Cook them
2 minutes or so
on the other side before taking them out on a plate.
6- Serve these orange
Pancakes
by stacking them on dessert plates.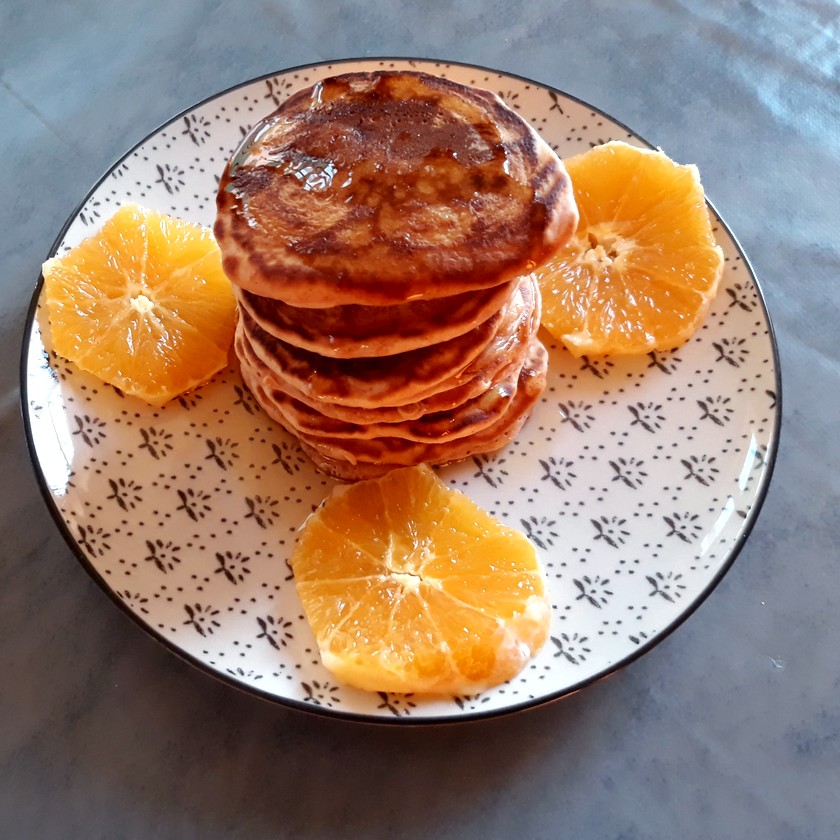 Copyright: Audrey Vautherot
7- Accompany them with orange slices and top them with the orange juice and maple syrup.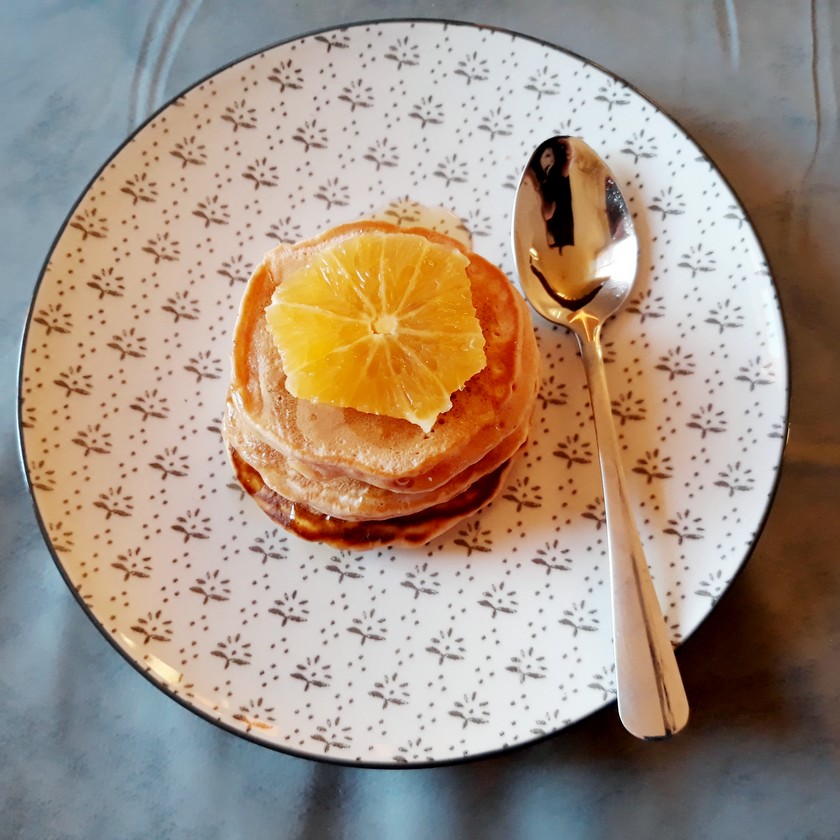 Copyright: Audrey Vautherot
Copyright image:
Audrey Vautherot