St. Nicholas Buns Or Mannele: An Easy Recipe
In Alsace, for St. Nicholas' Day, they prepare little man-shaped buns called mannele or mannala. If you also want to prepare buns to offer to children on December 6, here is an easy recipe to make this Alsatian specialty.
Ingredients
Here are the ingredients needed to make 8 St. Nicholas buns:

400 g flour
75 g sugar
a pinch of salt
a sachet of dried baker's yeast
25 cl of milk
75 g soft butter at room temperature
raisins or Chocolate chips for decoration
egg yolk or a little milk for gilding


Preparation of the dough
To prepare the dough for the St. Nicholas buns, you can use fresh or dried baker's yeast.

1- Warm the milk and dilute the yeast in the warm milk. Let it rest 5 to 10 minutes.

2- Meanwhile, pour the flour, sugar and pinch of salt into a large container and make a well.

3- Pour the milk and yeast mixture into the center of the well and start kneading by hand or with a mixer fitted with dough hooks.

4- Add the butter cut into small pieces and continue to knead for about 5 minutes, until you obtain a homogeneous dough.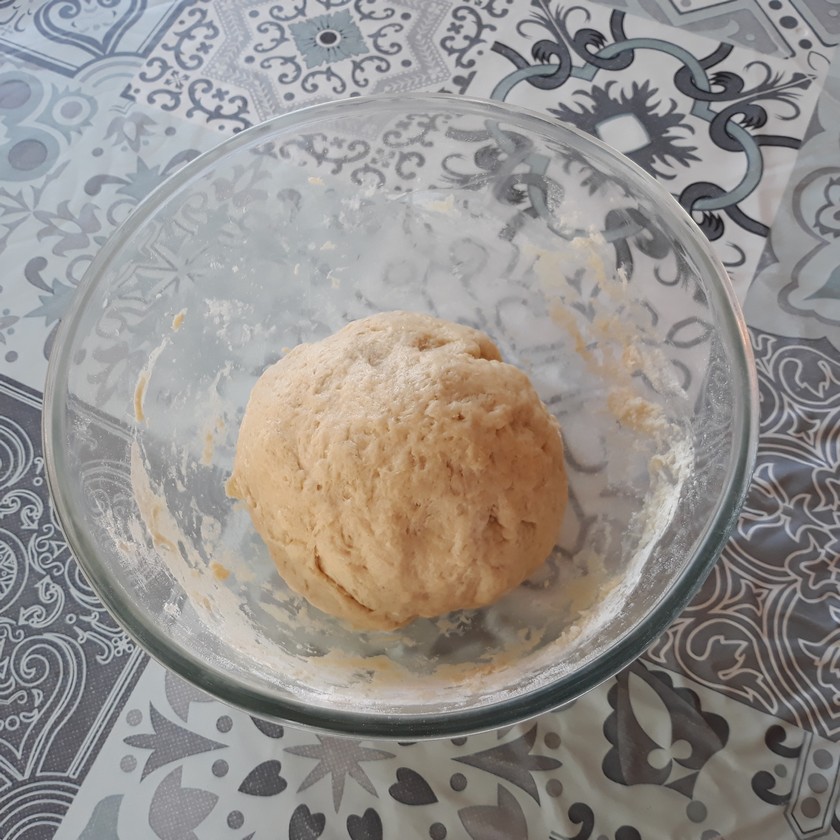 Copyright: Audrey Vautherot
5- Cover the dough with a clean tea towel and let rise for
at least 45 minutes
in a warm place.
Shaping of the buns
The particularity of the St. Nicholas buns in Alsace is their shape, which gives them the name mannele or mannala, 'little man'.

1- Once the dough has risen, flatten it with the palm of your hand to expel the air, then divide it into 8 dough pieces of about 80 grams each.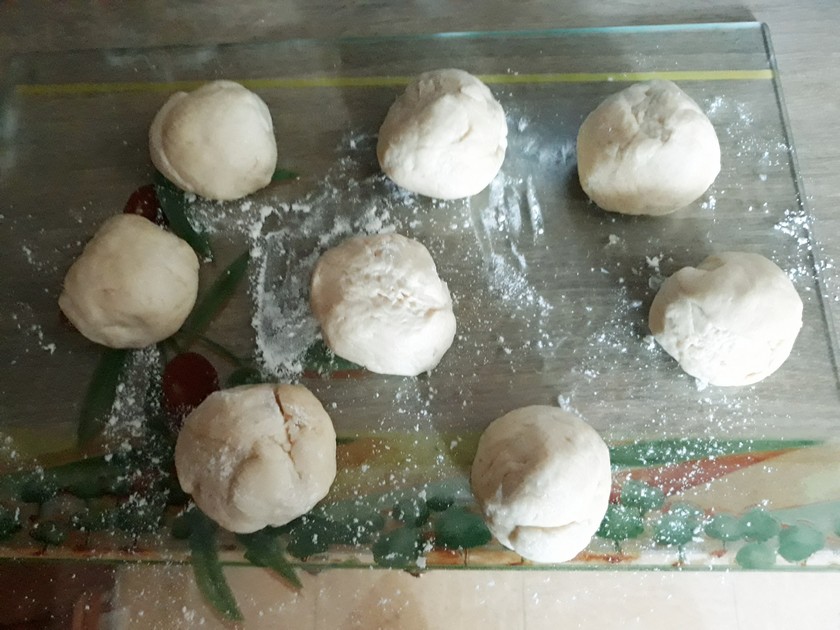 Copyright: Audrey Vautherot
2- Roll each dough piece on your floured work surface to form 8 balls.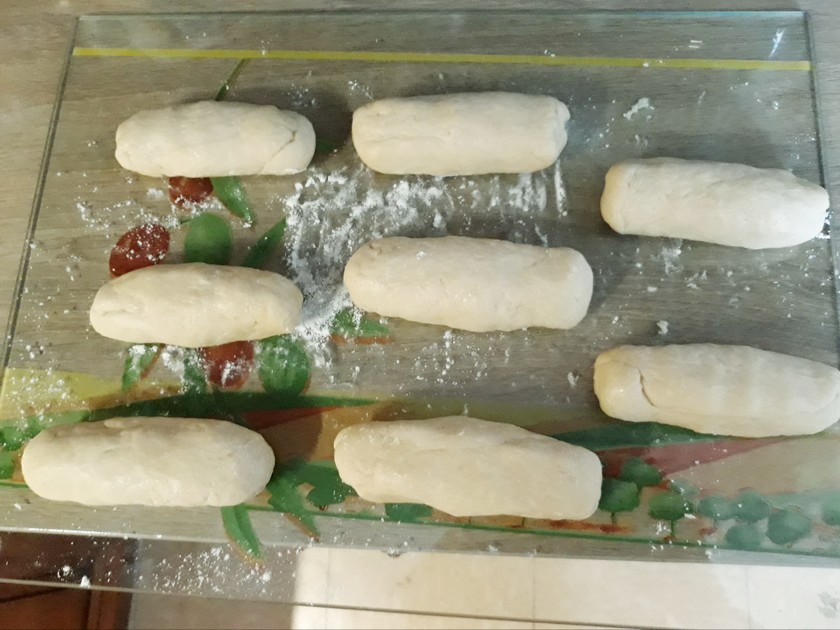 Copyright : Audrey Vautherot
3- To shape each dough piece into a man, shape the head by pinching the dough at the neck.
4- Using scissors, cut the other end in half to form the legs.
5- Finally, cut both sides of the bust diagonally with a blade to form the arms.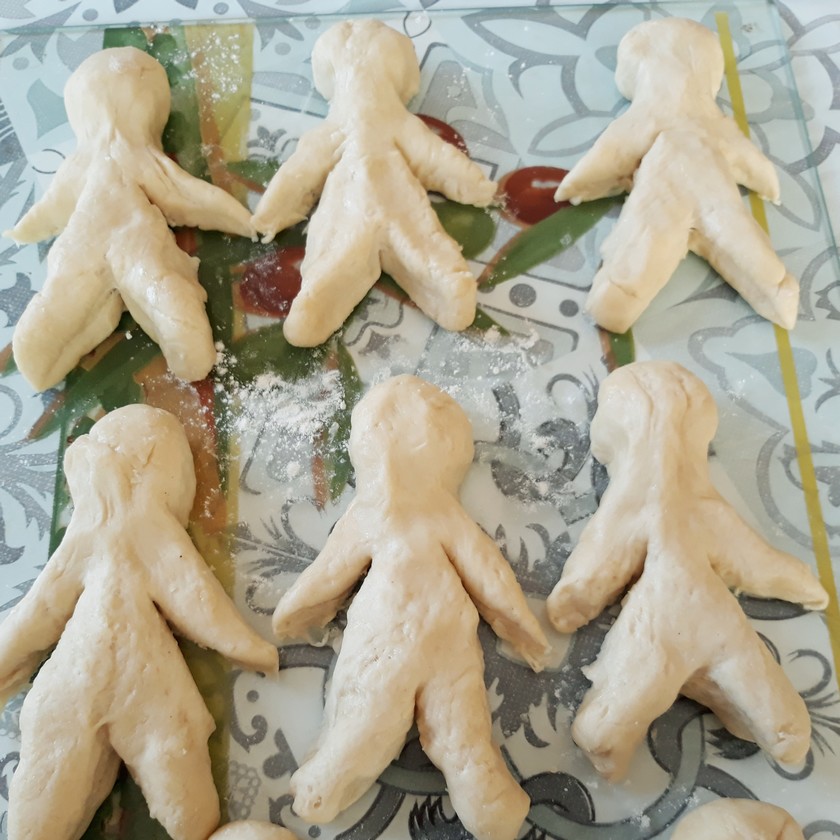 Copyright: Audrey Vautherot
6- Arrange the mannele as you go on a baking sheet lined with baking paper. Let them rise
another 30 minutes
.
Finishing and baking
1- Preheat your oven to 180°C.

2- If you wish, you can add small raisins or Chocolate chips to form the eyes and buttons of the little guys' costume.


Copyright : Audrey Vautherot
3- Before putting them in the oven, brush them with egg yolk diluted in water or with a little milk for gilding.
4- Bake the St. Nicholas buns for about
20 to 25 minutes
.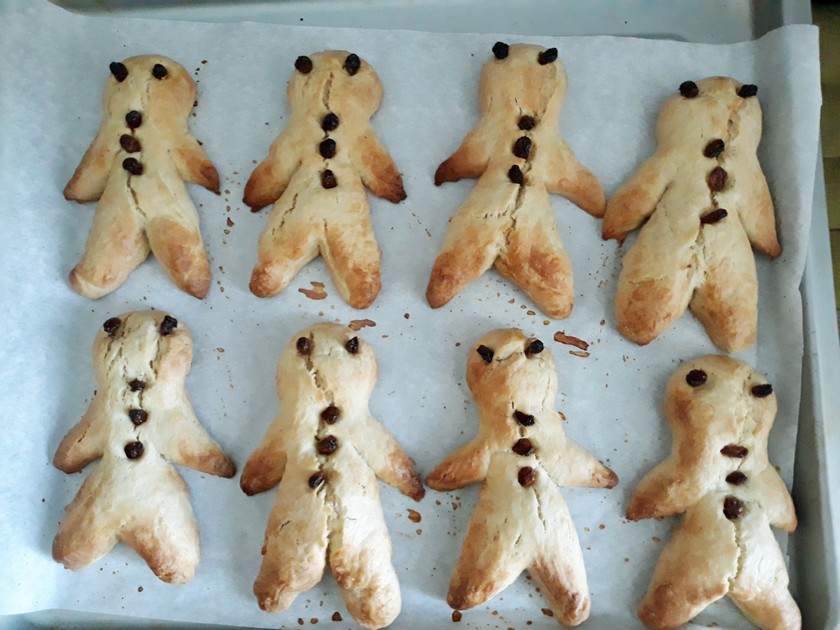 Copyright: Audrey Vautherot
To note:
the basic recipe is rather plain, but you can also embellish these buns with
Chocolate
chips, vanilla or orange blossom extract.
Copyright image:
Audrey Vautherot