Broccoli And Chestnut Gratin: A Healthy Recipe Without Lactose
When you have to cook for vegan people or when you want to do without lactose for health or dietary reasons, you don't always know what to replace cheese with in traditional recipes such as vegetable gratins... To remedy this problem, I suggest you discover a lactose-free, healthy and surprisingly tasty recipe: broccoli gratin with chestnuts
Ingredients
Here are the ingredients needed to make a broccoli and chestnut gratin for 4 people:

500 g broccoli and/or cauliflower florets
250 g canned chestnuts
20 cl of cream of oatmeal (Oats kitchen)
salt and pepper


Preparation
The preparation of this broccoli and chestnut gratin is child's play.

1- Cook the broccoli and/or cauliflower florets in a steamer, adjusting the cooking time depending on whether you are using fresh or frozen vegetables.

Note: don't overcook the broccoli or cauliflower florets but keep them a little al dente as they will then go into the oven.

2- When the florets are cooked to your liking, arrange them in an ovenproof casserole dish.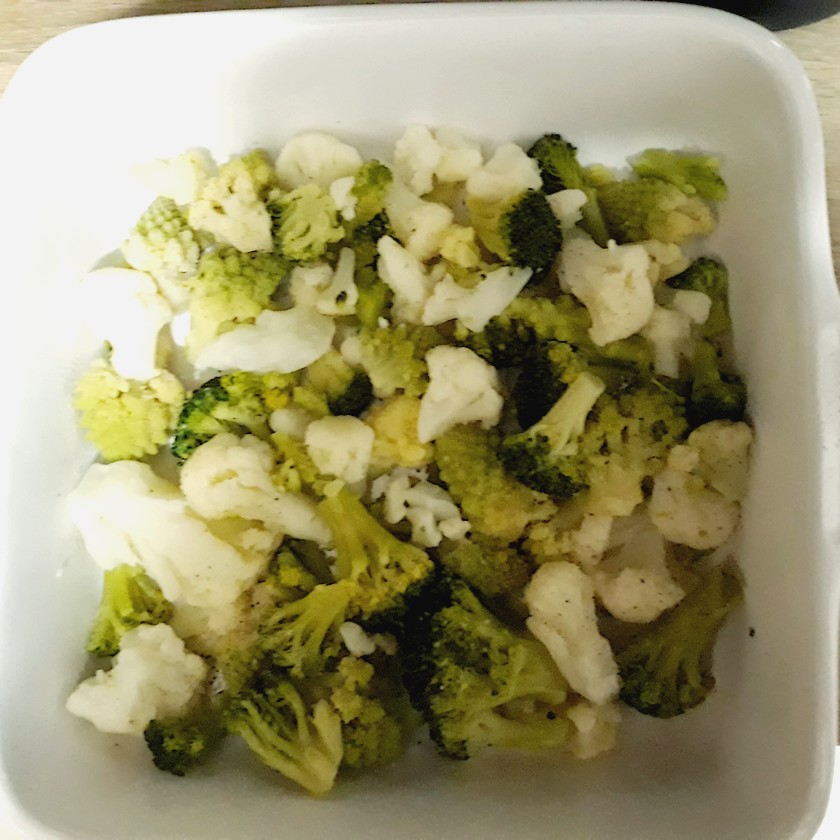 Copyright: Audrey Vautherot
3- Add salt and pepper sparingly as canned chestnuts are already salted.
4- Crush the cooked chestnuts and spread them on top of the gratin.
5- Cover the broccoli and chestnut gratin with the oat cream before putting it in the oven.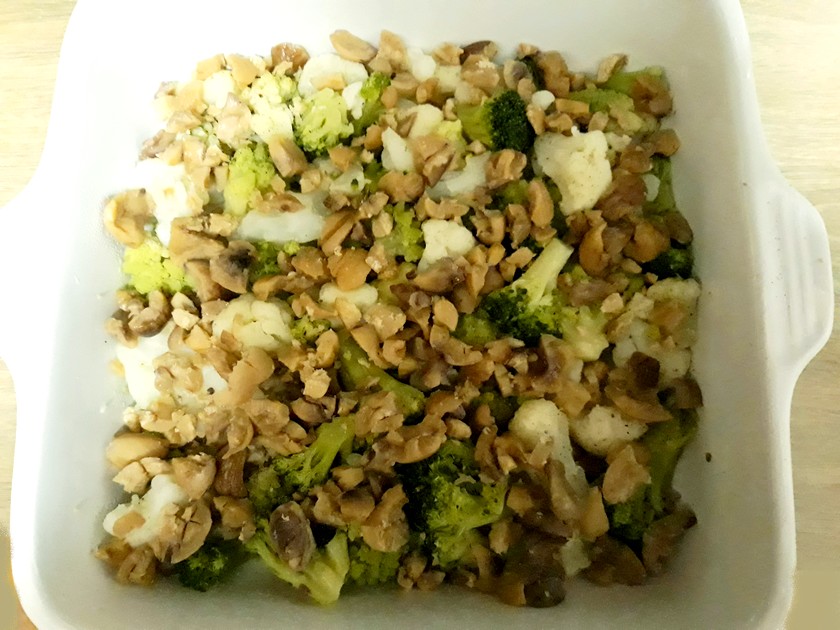 Copyright: Audrey Vautherot
Cooking
1- Preheat your oven to 200°C.

2- Bake the broccoli and chestnut gratin for 20 minutes.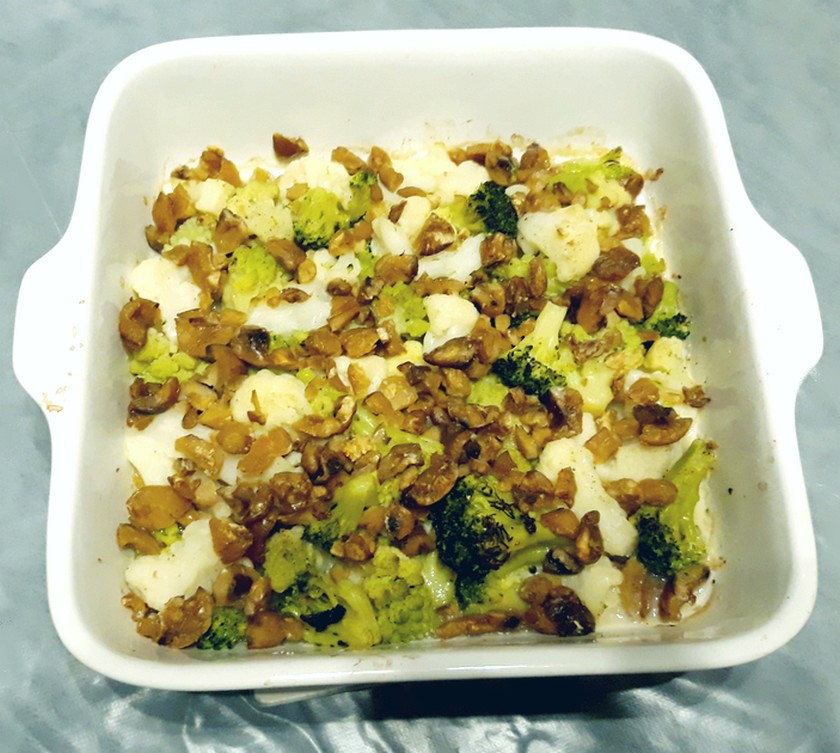 Copyright: Audrey Vautherot
3- Serve hot, possibly with a green salad.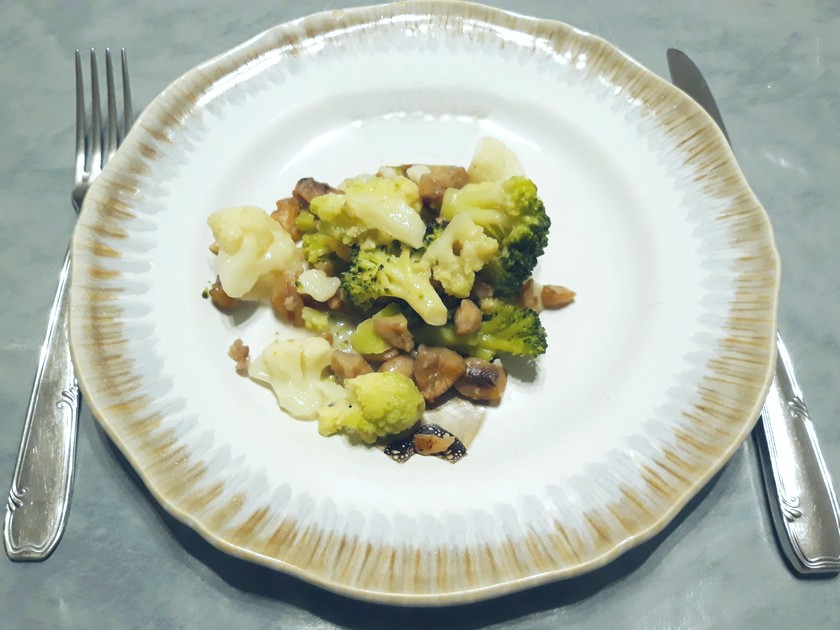 Copyright: Audrey Vautherot
Good to know
This broccoli and chestnut gratin, which is a healthy alternative to the traditional bechamel-based broccoli or cauliflower gratin, has the advantage of being no dairy.

This recipe is therefore suitable for vegans or lactose intolerant people.

The addition of crushed chestnuts, which may come as a surprise, offers a tasty plant-based alternative to cheese.

The combination of cabbage and canned chestnuts is surprisingly delicious and more digestible than you might think: to try it is to adopt it!


Copyright image:
Audrey Vautherot