Breakfast Pie: An Easy Recipe
As its name suggests, breakfast pie is the perfect recipe for brunch. This savoury pie made with bacon, cheddar and eggs is also a tasty meal if accompanied by a green salad. We suggest you discover this easy and delicious recipe.
Ingredients
Here are the ingredients needed to make a breakfast pie for 3 people:

a roll of puff pastry
3 tablespoons of light heavy cream
150 g of smoked bacon or bacon
a handful of grated Gruyère cheese
a handful of grated cheddar cheese
3 organic eggs
2 tablespoons of chopped chives


Preparation
The preparation of the breakfast pie is very simple.

1- Unroll the puff pastry in a pie dish, keeping the baking paper.

2- Roll up the edges of the pastry to form a small sausage. Prick the bottom of the pastry with a fork.

3- Fry the bacon strips for a few minutes.
Be careful: they should not be fried, but simply remain pink.
Drain them to remove the fat.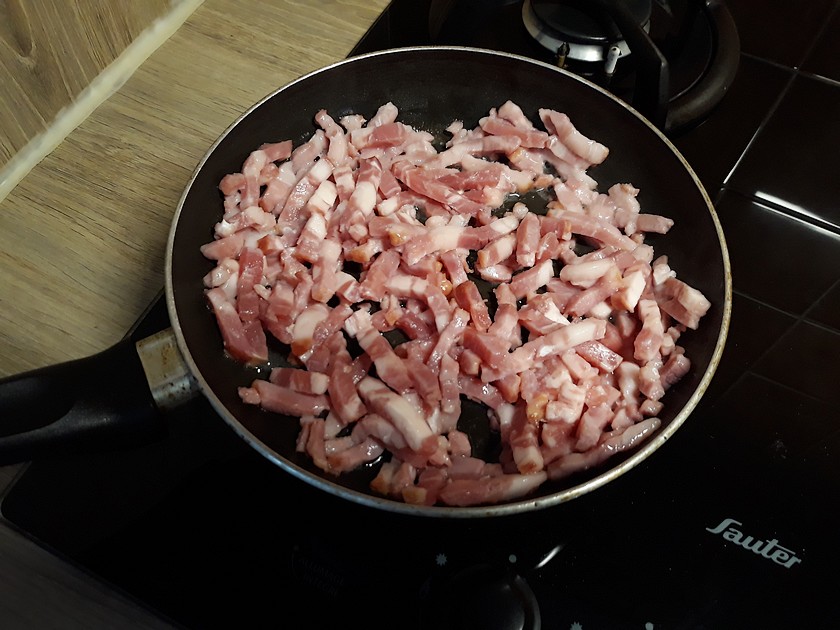 Copyright: Audrey Vautherot
4- Spread the heavy cream on the puff pastry base.
5- Sprinkle the pie with the bacon and the two kinds of grated cheese.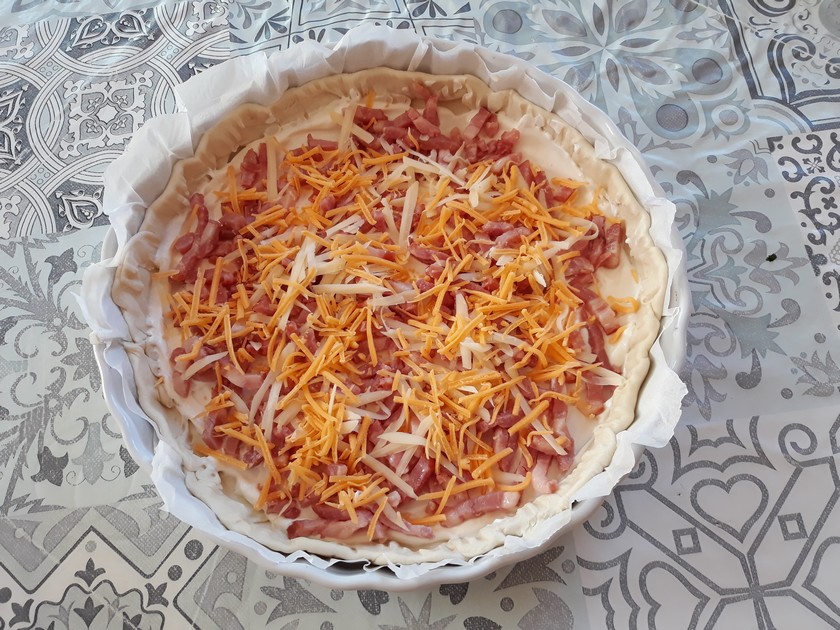 Copyright: Audrey Vautherot
Cooking and finishing
1- Preheat your oven to 190°C.

2- Bake the breakfast pie for 12 minutes.

3- After 12 minutes of baking, take the pie out of the oven.
Break the eggs directly on the pie and sprinkle with chopped chives.

Note: there is no need to add salt and pepper to the eggs as the bacon is already salted.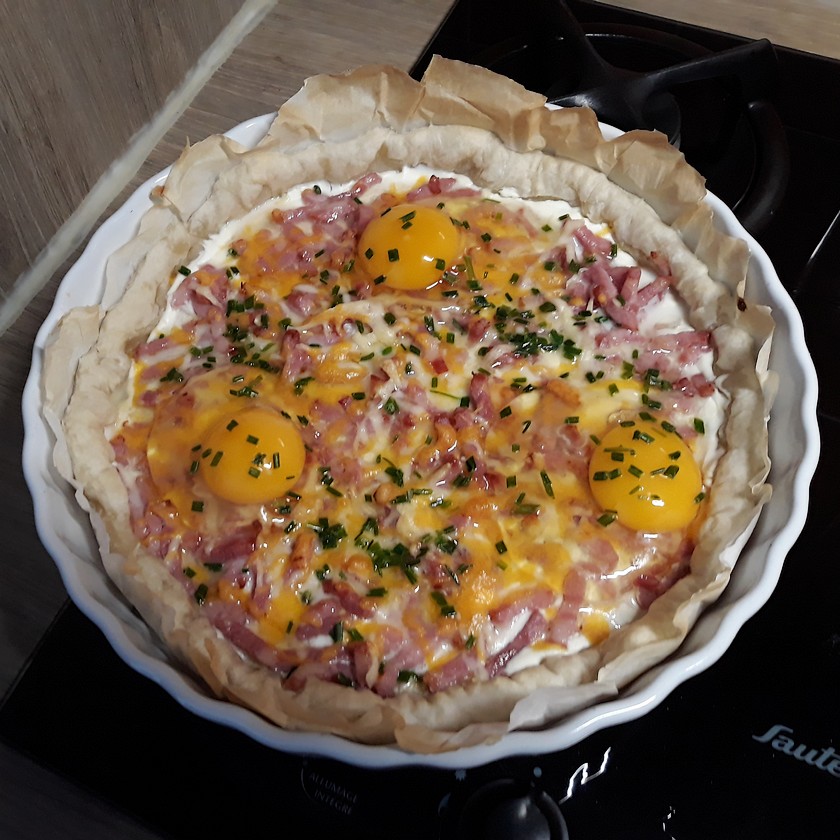 Copyright: Audrey Vautherot
4- Continue baking the pie for
8 minutes
.
5- The breakfast pie is ready when the eggs are cooked.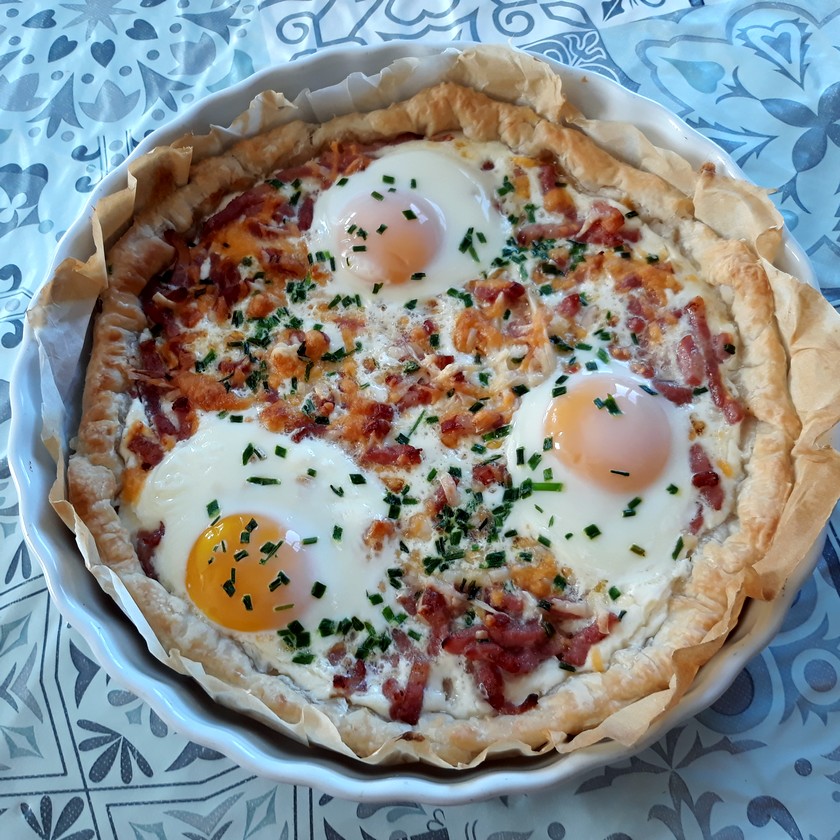 Copyright: Audrey Vautherot
6- Serve the pie piping hot for brunch or lunch, accompanied by a green salad.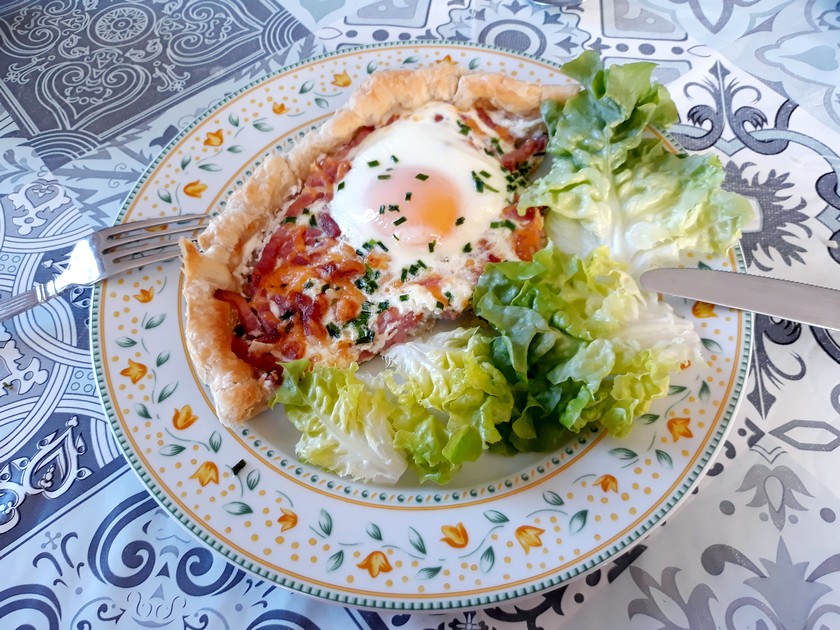 Copyright: Audrey Vautherot
Copyright image:
Audrey Vautherot