Mirabelle Plum Cake: An Easy Recipe
Mirabelle plums are tasty little plums that are most often used to make pies or jams. But did you know that they are also delicious in cakes? Here is a very easy recipe for mirabelle plum cake.
Ingredients
Here are the ingredients needed to make this mirabelle plum cake for 4 people:

1 plain yogurt
1 pot of sugar yogurt
2 pots of flour
1 packet of baking powder
2 eggs
1/2 jar of olive oil
1 tablespoon of orange blossom water
300 g pitted mirabelle plums
1 sachet of vanilla sugar
a knob of butter for the mold


Preparation
This mirabelle plum cake is very easy to prepare like a classic yogurt cake.

1- If you are using frozen mirabelle plums, defrost them for several hours in a sieve.

2- To prepare the dough, pour the yogurt into a bowl, rinse the pot and use it to measure the other ingredients.

3- Add successively the sugar, then the flour and the yeast, alternating with the whole eggs.

4- Mix well, then add the olive oil and orange blossom water. The cake batter should be fluid and homogeneous.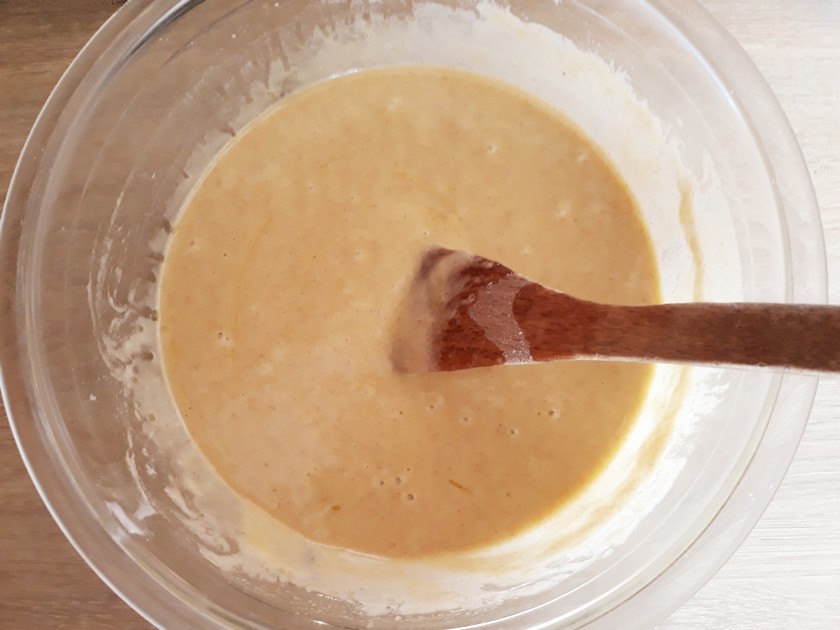 Copyright : Audrey Vautherot
Assembly
1- Butter a large rectangular baking dish.

2- Pour the cake batter into the dish so that it fills the dish to only 1 to 2 cm thick.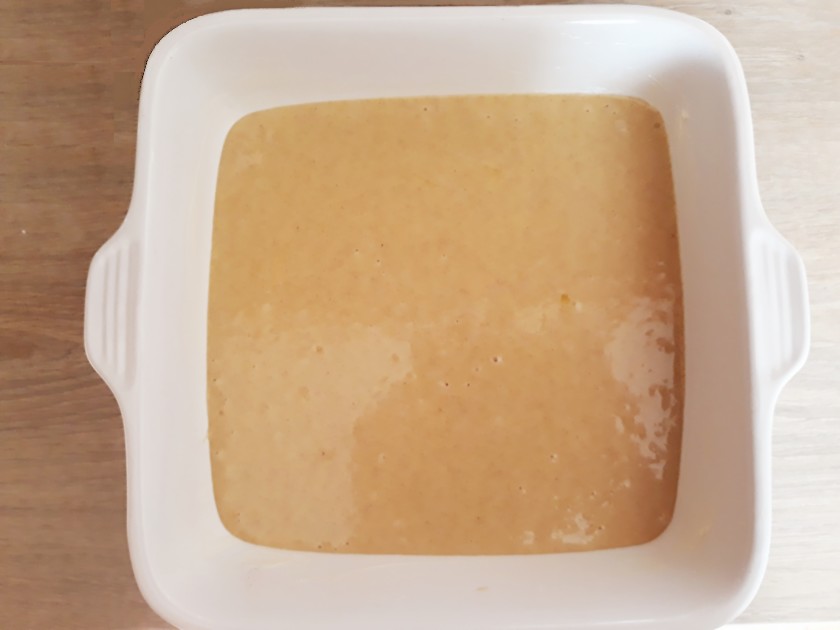 Copyright: Audrey Vautherot
3- Arrange the mirabelle plum oranges on the pastry, domed side up.
4- Sprinkle the mirabelle plum cake with vanilla sugar before baking.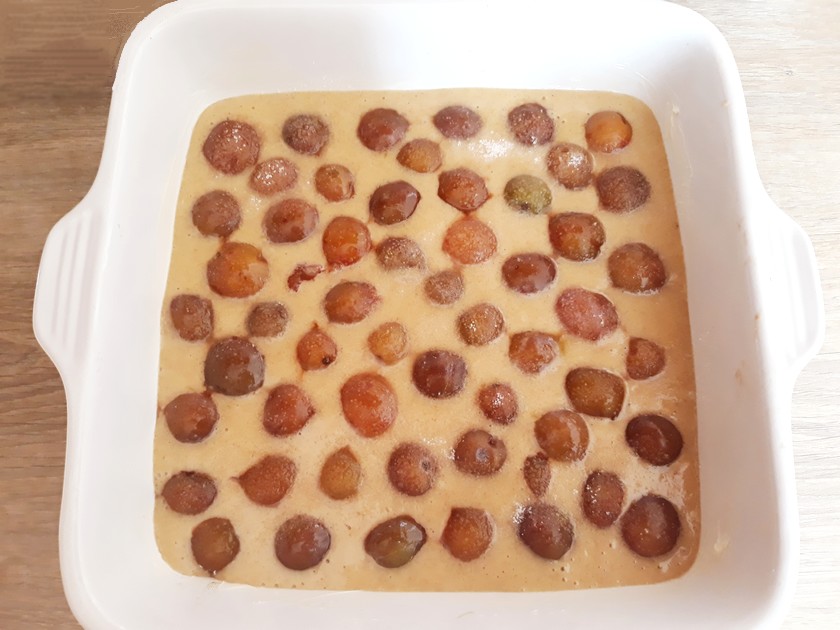 Copyright: Audrey Vautherot
Cooking
1- Preheat your oven to 180°C.

2- Bake this cake for 30 minutes.


Copyright: Audrey Vautherot
3- You can serve this mirabelle plum cake warm or cold, by cutting square slices directly into the dish.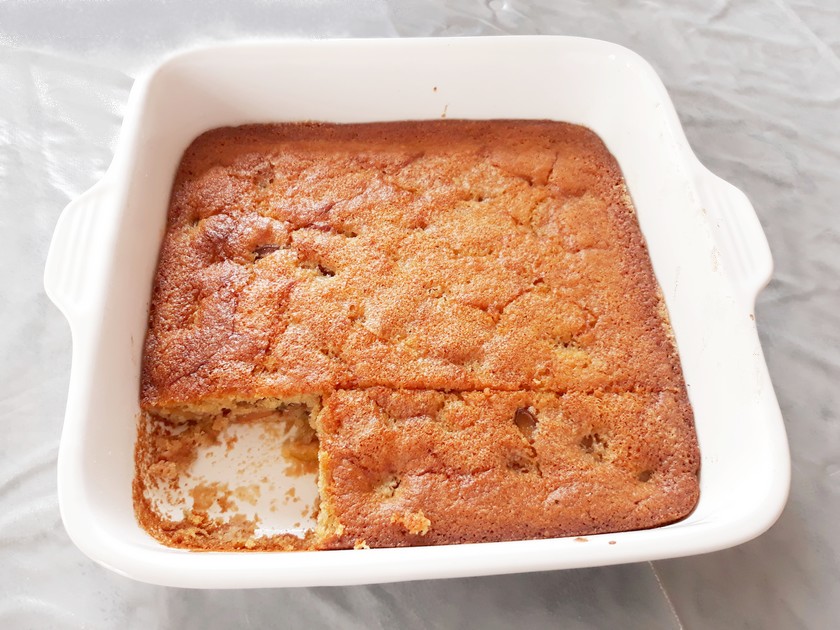 Copyright: Audrey Vautherot
4- This cake is delicious alone or with a scoop of ice cream.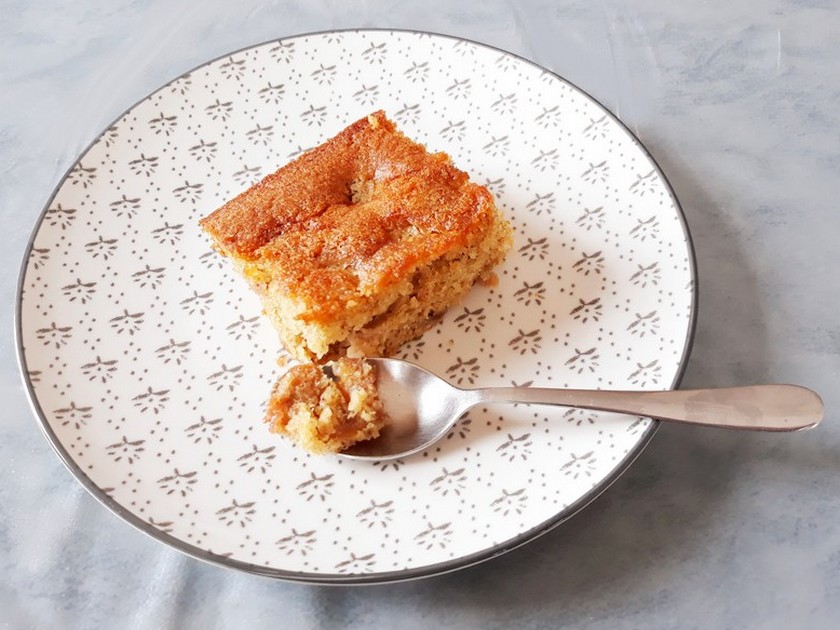 Copyright: Audrey Vautherot
Copyright image:
Audrey Vautherot