Halloween Cookies: The Recipe For Gingerbread Skeletons
How about turning the traditional Christmas gingerbread man into a fun and tasty Halloween cookie? We suggest an easy recipe to make these delicious homemade gingerbreads.
Ingredients
Here are the ingredients needed to make Halloween Cookies for 4 people:

165 g of semi-complete flour
half a teaspoon of baking soda
60 g brown sugar
one teaspoon of powdered cinnamon
half a teaspoon of nutmeg powder
half a teaspoon of ground cloves
50 g soft butter
1 egg
2 tablespoons honey
100 g icing sugar
half a lemon


Preparation
1- Mix the flour with the baking soda, sugar and spices.

2- Add the Butter cut in small pieces and knead by hand until you get a sandy texture.

3- Separate the egg yolk from the white. Add the yolk and honey to the dough. Keep the egg white to make the icing.

4- Add a little cold water, little by little, until you can form a ball of dough.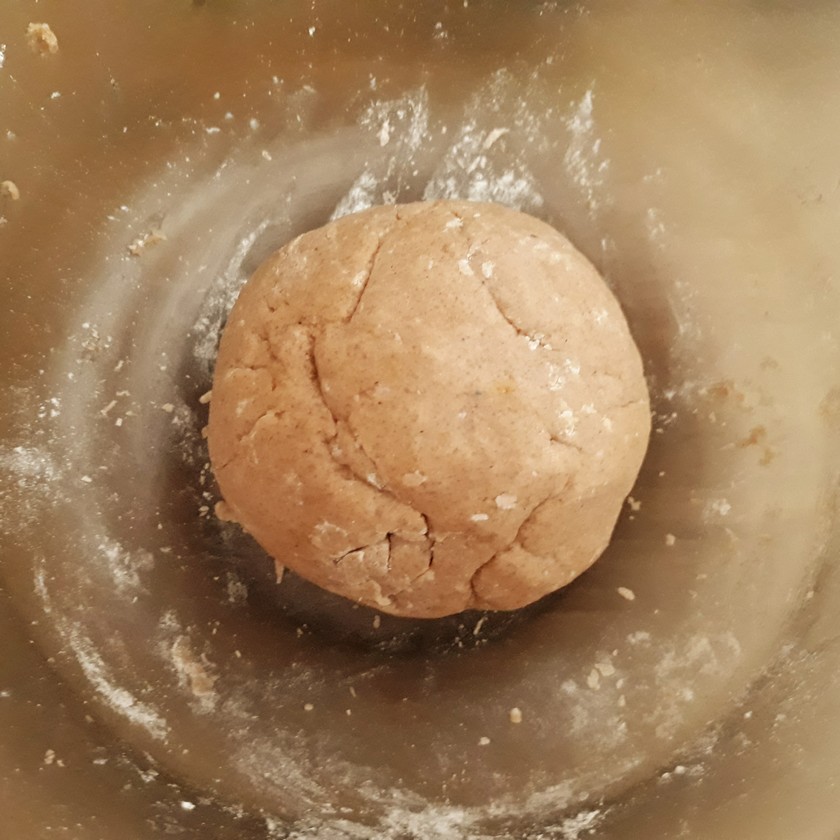 Copyright: Audrey Vautherot
5- Roll out the dough to 3 mm thick on a baking sheet and then leave it to harden in the fridge for 15 minutes before cutting out the biscuits.
Assembly and cooking
1- Using a cookie cutter in the shape of a man, cut out 8 gingerbread man Cookies and place them as you go on a baking sheet covered with baking paper.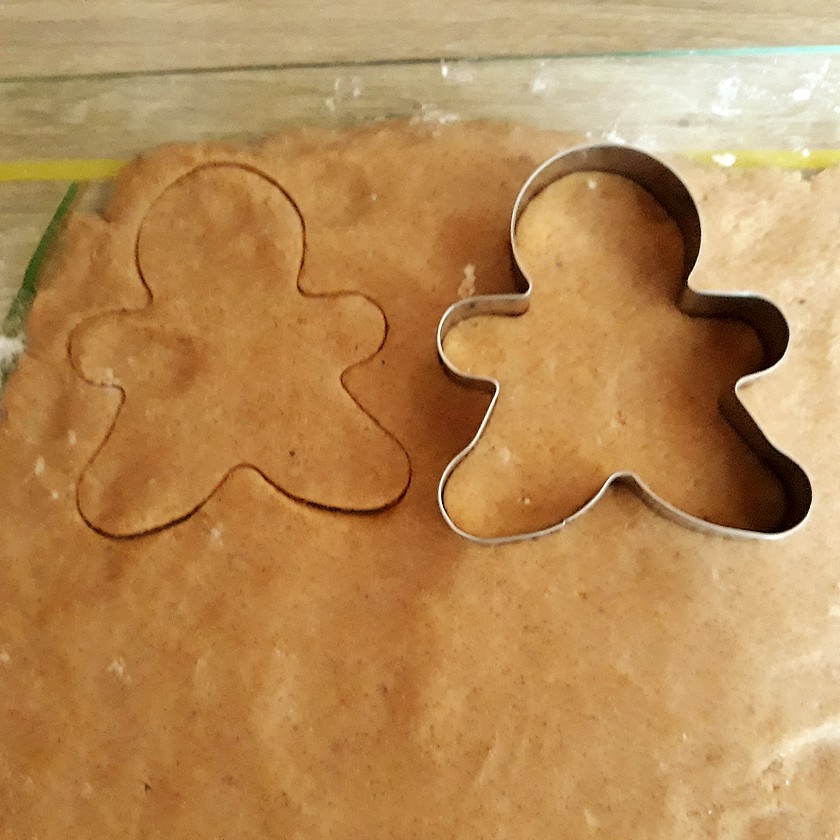 Copyright : Audrey Vautherot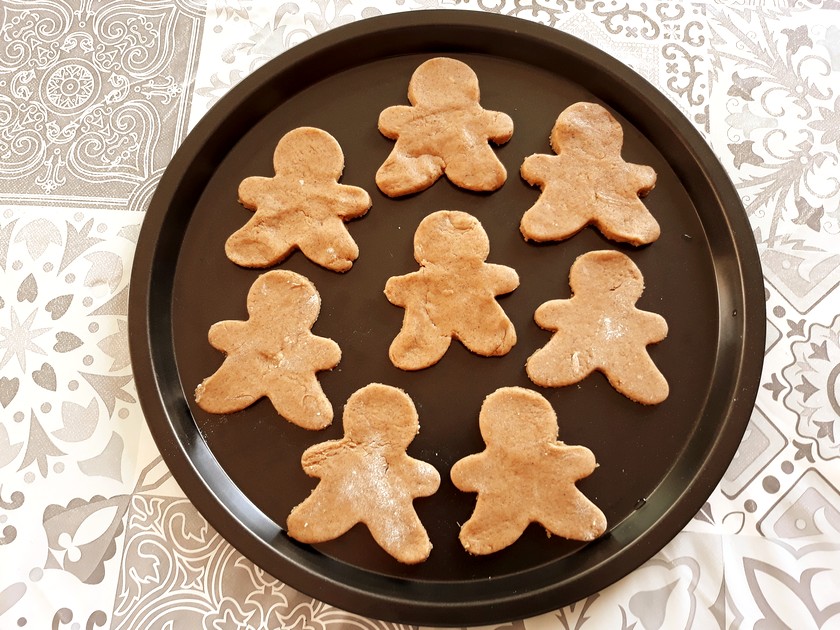 Copyright : Audrey Vautherot
2- With the remaining dough, cut out pumpkin-shaped
Cookies
or other
Halloween
shapes like bats for example.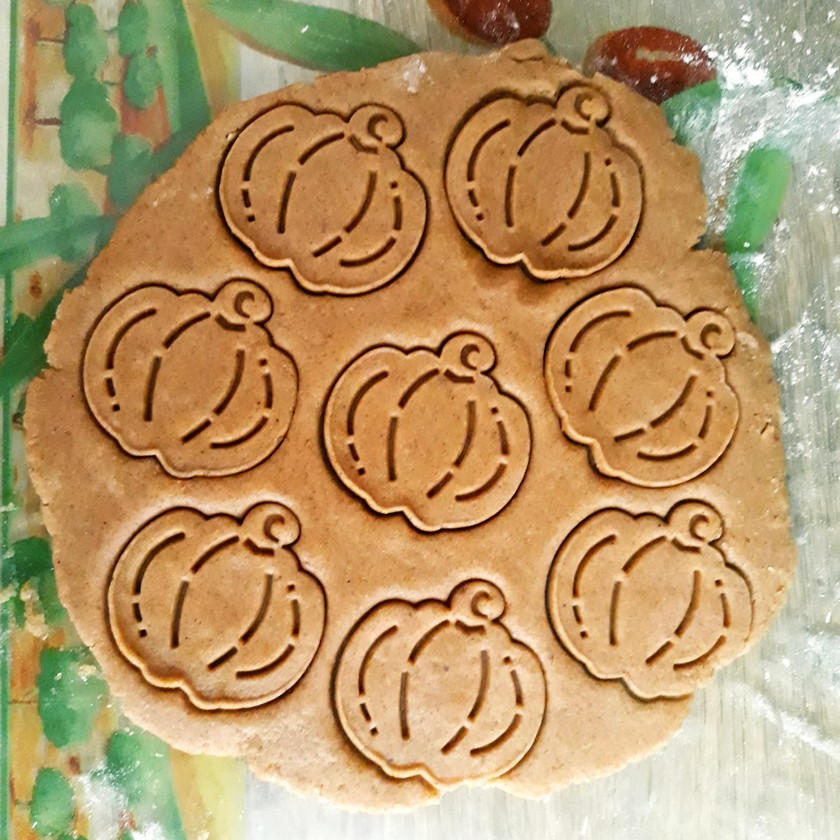 Copyright: Audrey Vautherot
3- Preheat your oven
to 180°C
.
4- Bake the
Cookies
about 12 minutes
until they are golden brown.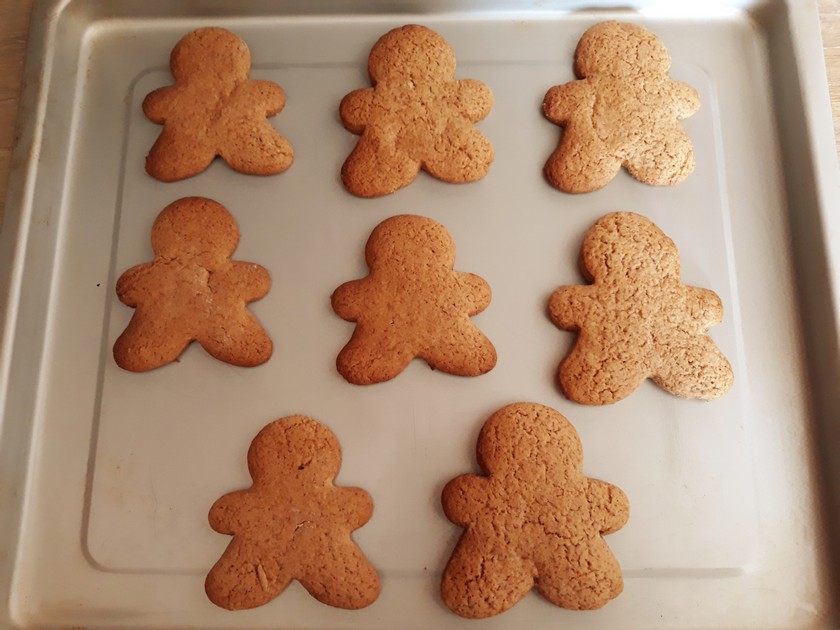 Copyright: Audrey Vautherot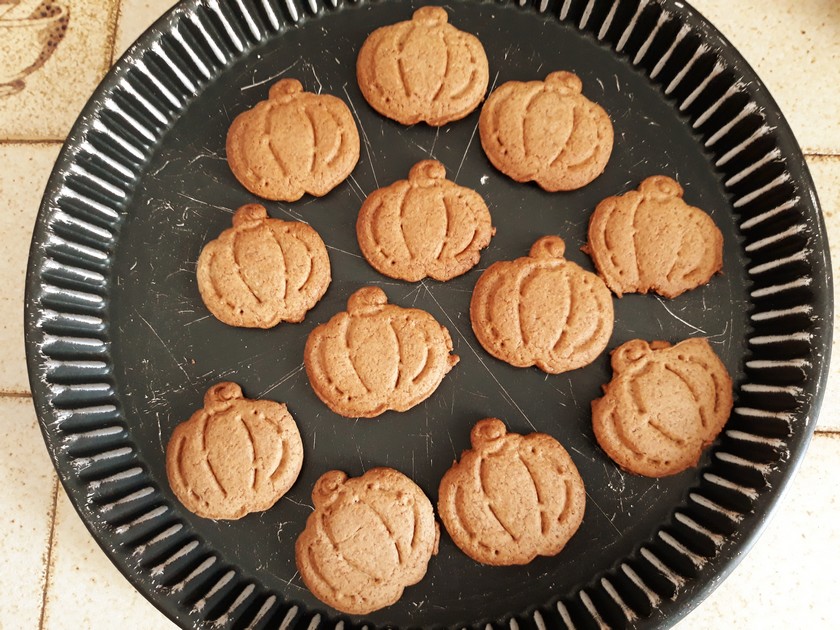 Copyright : Audrey Vautherot
5- Let them cool before decorating.
Decor
To make the skeleton Halloween decoration, we recommend using icing in a tube or a white pastry pen.

You can also make the royal icing yourself using icing sugar and the egg white you reserved earlier.

1- Pour 100g of icing sugar into a bowl and add about half of the egg white. Mix vigorously with a wooden spoon and add a few drops of lemon juice.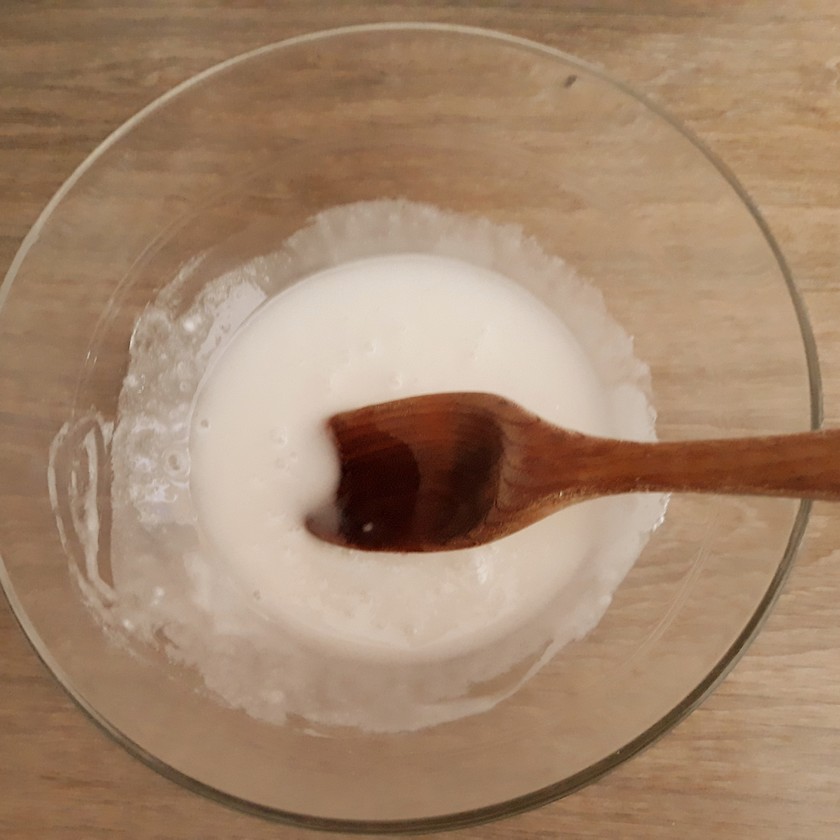 Copyright: Audrey Vautherot
2- Use a mini piping bag to decorate the bonhomme cookies by drawing the shape of a skeleton with the white icing.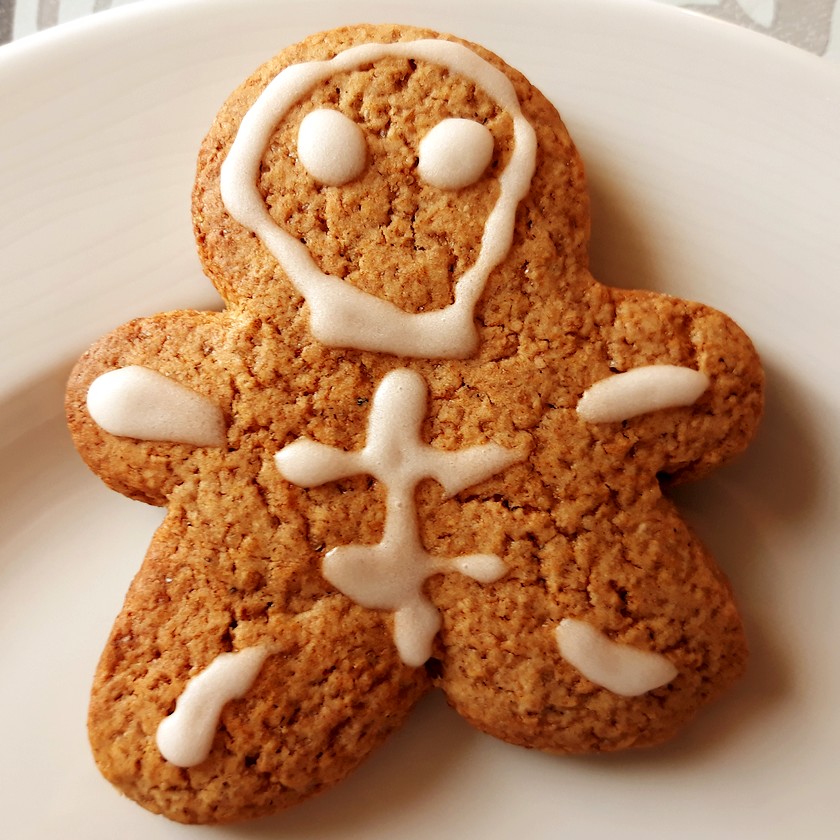 Copyright: Audrey Vautherot
3- Let the icing dry before enjoying the gingerbread cookies.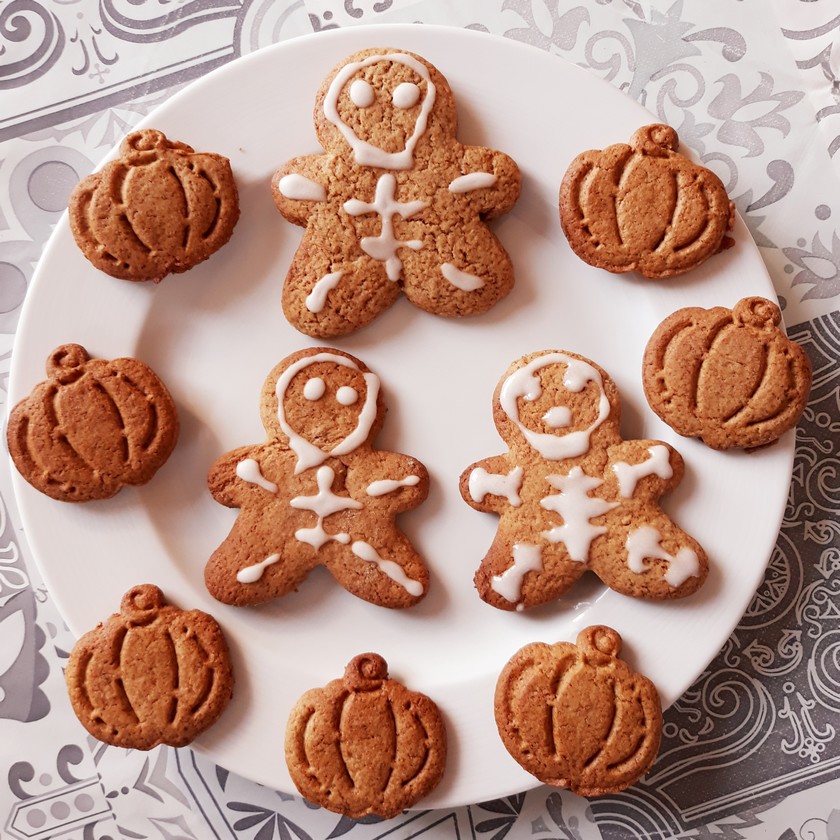 Copyright: Audrey Vautherot
Happy Halloween !
Copyright image:
Audrey Vautherot