Fruit Quinoa: A Fresh Dessert
You may be used to cooking quinoa in tabbouleh or as a side dish, plain or with vegetables... But have you ever thought of using this seed with its many nutritional benefits in desserts? Here is an easy recipe for quinoa with fruit.
Ingredients
Here are the ingredients needed to make fruit Quinoa for 4 people:

200 g cooked and cooled quinoa
2 white peaches
250 g strawberries
4 vanilla dessert creams
a small bunch of mint


Preparation
This fruit Quinoa recipe is perfect for using up leftover cold quinoa.

If you don't have any, start by cooking the Quinoa according to the instructions on the box and let it cool completely before using.

1- Wash the strawberries under cold running water, then hull and dice them.

2- Peel and pit the white peaches and dice them as well, taking the juice from the fruit.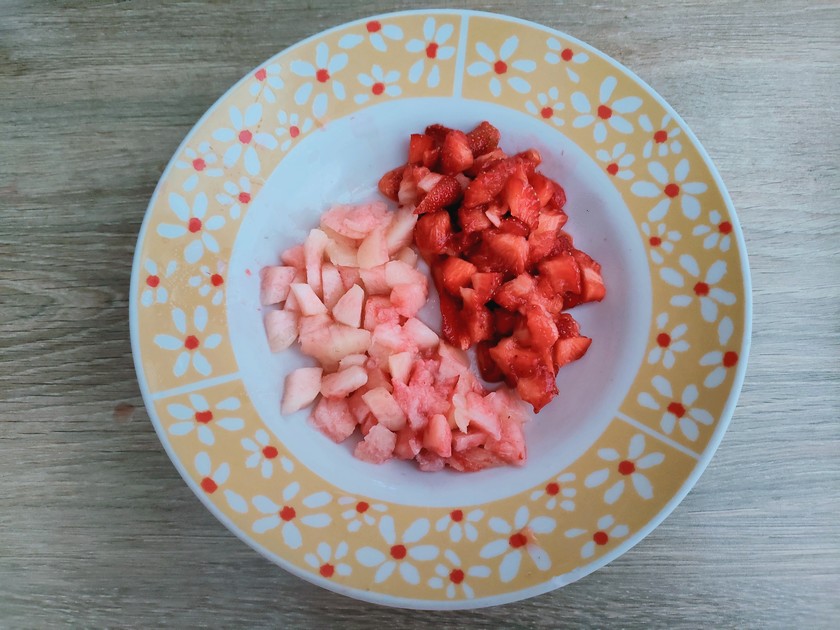 Copyright : Audrey Vautherot
3- Gently wash and dry the mint bouquet.
4- Mix the fruit brunoise and the fruit juice with the cold quinoa, as shown in the photo below.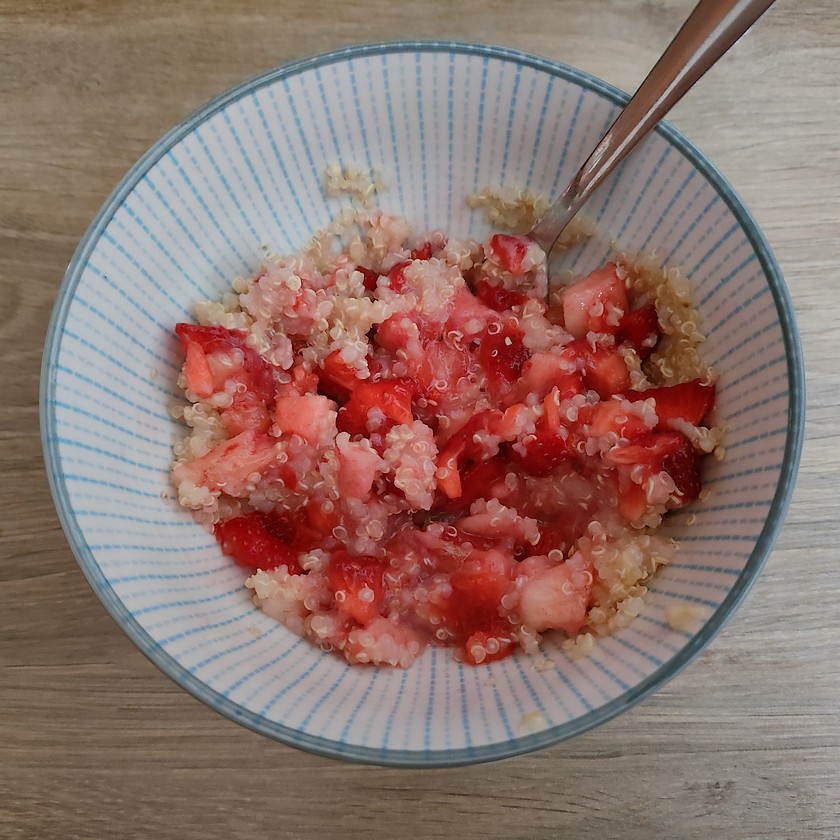 Copyright: Audrey Vautherot
5- You can then, if you wish, add some chopped mint to make a sort of fruit tabbouleh.
To note:
if your strawberries are a little too tart, you can also add a packet of vanilla sugar.
Assembly
To make this dessert, I chose to present fruit quinoa in verrines, accompanying it with a vanilla cream dessert.

Depending on your preference, you can use a cow's milk-based cream dessert or a soy or rice-based vegetable milk. In the second case, you will get a dessert suitable for vegetarians and vegans.

1- Spread the dessert creams in the bottom of the verrines.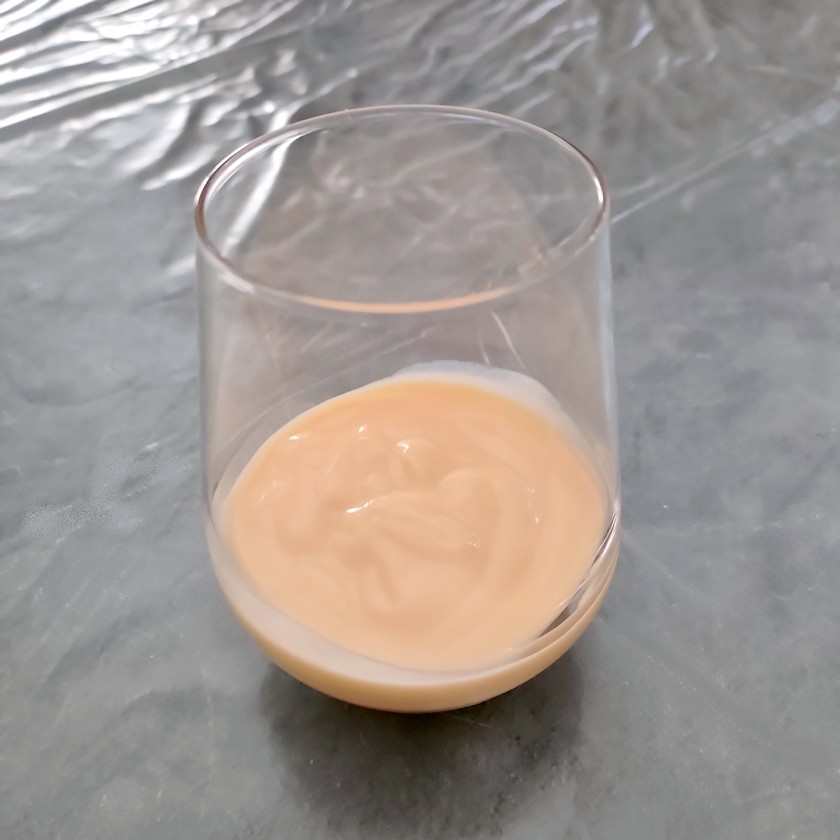 Copyright : Audrey Vautherot
2- Add the quinoa and fruit mixture so that it forms a dome on top of the cream.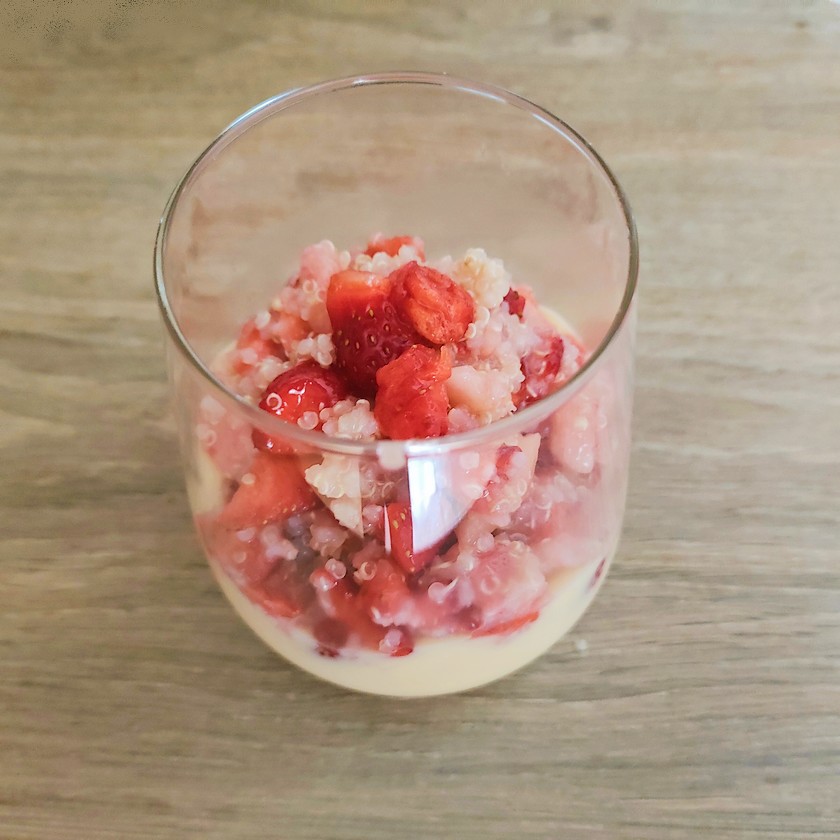 Copyright : Audrey Vautherot
3- Decorate each verrine with a few fresh mint leaves.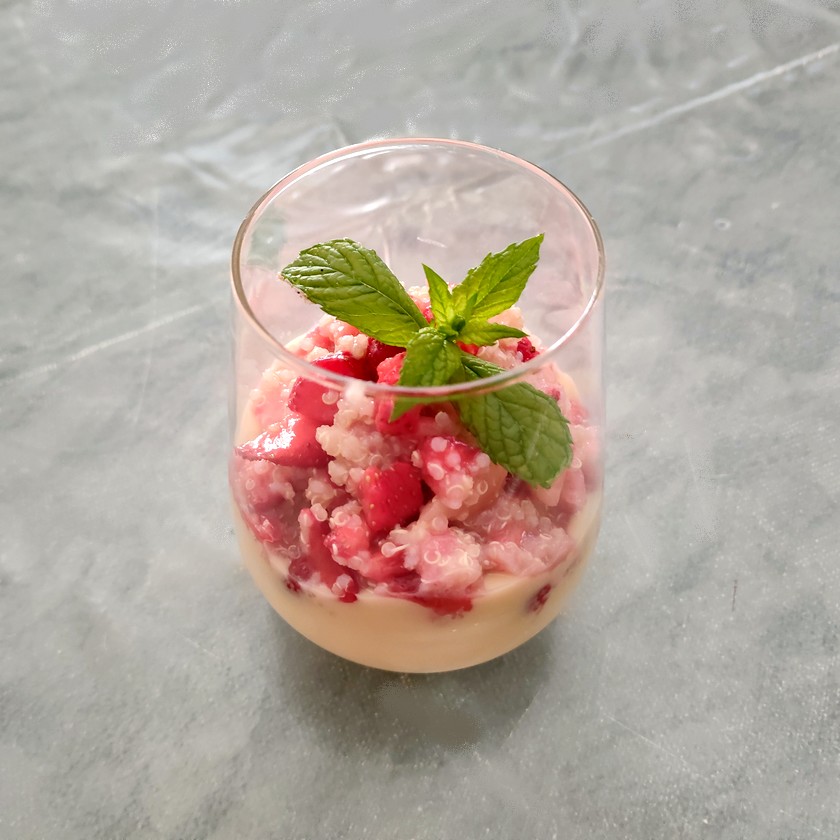 Copyright: Audrey Vautherot
4- Reserve the verrines in the refrigerator until ready to serve and enjoy this dessert chilled.
Copyright image:
Audrey Vautherot