Scallop Cassolettes With Coconut Milk: An Easy Recipe
If you're looking for a sophisticated dish idea, for Valentine's Day for example, try our recipe for scallop cassolettes with coconut milk. This festive dish is easier to make than you think... Here is the recipe step by step.
Ingredients
Here are the ingredients needed to make scallop cassolettes with coconut milk for 4 people:

300 g of small scallops without coral
1 white onion
1 clove of garlic
2 tablespoons of olive oil
4 carrots
2 teaspoons curry powder
1 level teaspoon ginger powder
1 teaspoon turmeric powder
salt
1 tablespoon of chopped chives
20 cl of fluid coconut milk


Preparation
If you use frozen scallops, thaw them the day before in the refrigerator.

1- Peel the carrots and cut them into slices.

2- Blanch them for about 10 minutes in a pot of boiling salted water. Drain and set aside.

3- Peel and degerm the garlic and onion. Chop them finely in a blender.


Cooking
1- Heat the olive oil in a large frying pan.

2- Fry the chopped garlic and onion for a few minutes, with a pinch of salt, curry powder, ginger and turmeric.

3- Add the pre-cooked carrot slices, the chopped chives and a second pinch of salt.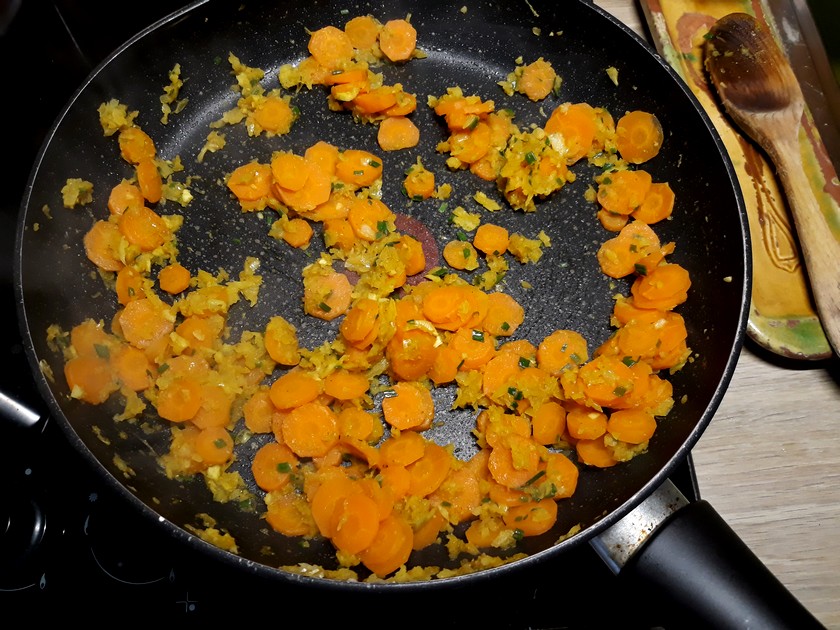 Copyright: Audrey Vautherot
4- Fry for a few minutes then pour in the coconut milk.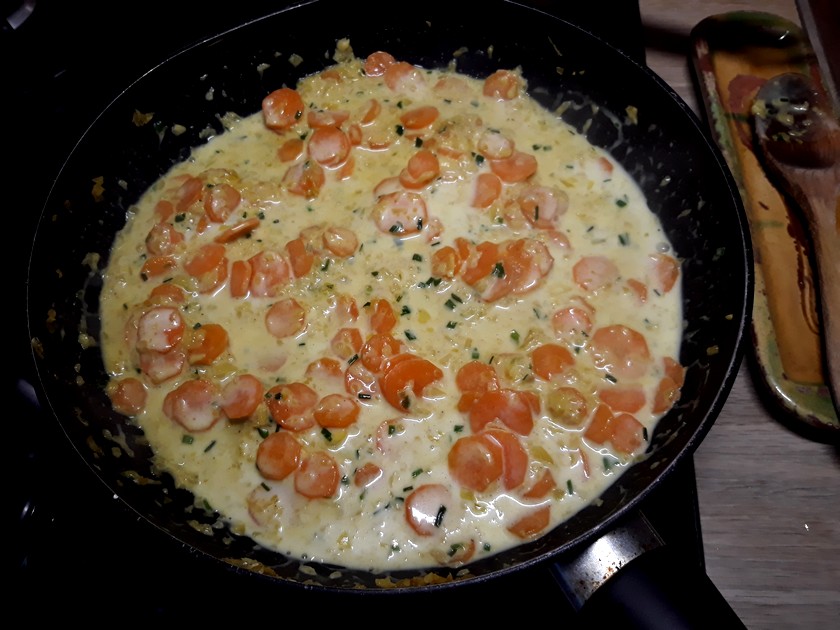 Copyright: Audrey Vautherot
5- A few minutes before serving, add the scallops and cook them over very low heat, directly in the sauce.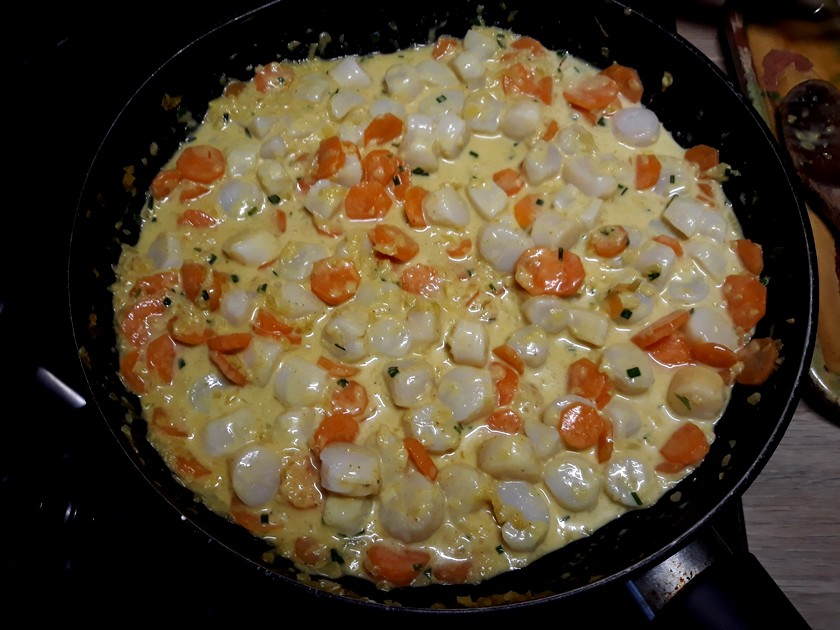 Copyright: Audrey Vautherot
6- Check the scallops for doneness before serving them in cassolettes or pretty ramekins.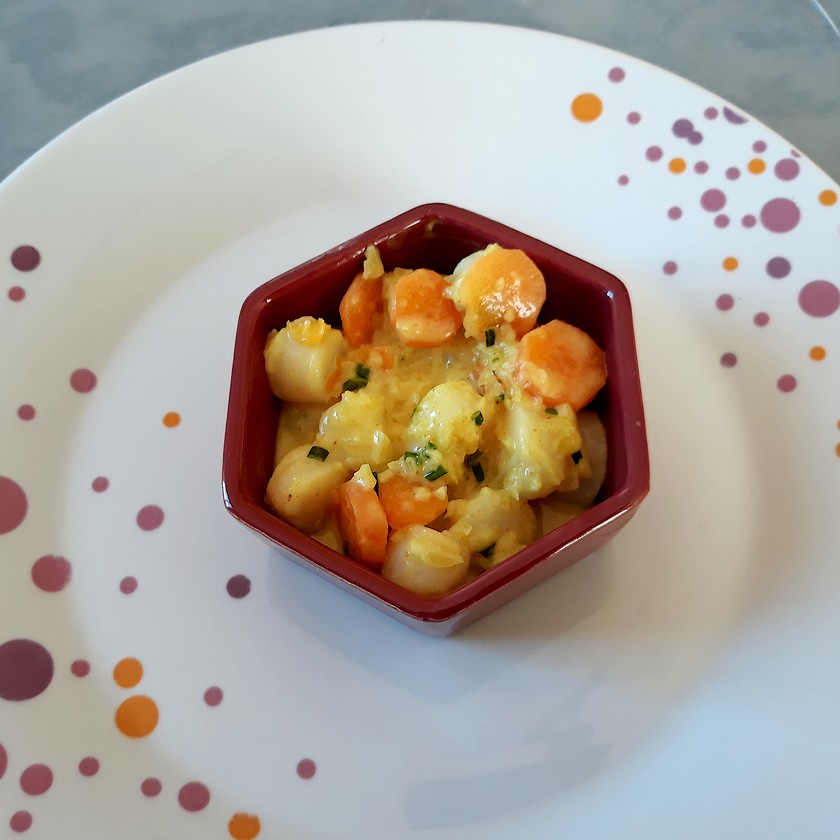 Copyright: Audrey Vautherot
To note:
these scallop cassolettes with coconut milk and curry are delicious served with basmati rice.
Copyright image:
Audrey Vautherot