Rose Lassi: A Very Easy Indian Drink
Have you ever tried to make lassi? This drink, which is usually served in Indian restaurants to accompany spicy dishes and calm the fire of spices in the mouth, is very easy to make. Here is the recipe for a delicious rose lassi made with yogurt and organic rose water.
Ingredients
Here are the ingredients needed to make rose lassi for 2 people:

250 g of whole milk yogurt
2 tablespoons of sugar
1 tablespoon of organic rose water
12.5 cl of ice water

To note: to make this Indian drink, you must use edible rose water, which means organic and 100% pure quality.

You can also prepare this drink in a vegan version as long as you replace the whole milk yogurt with vegetable yogurt made from coconut milk.


Preparation
The preparation of the rose lassi is very simple, especially if you have a blender.

Even if you don't have a blender, you can also prepare this recipe very easily by mixing the ingredients with a whisk.

1- Pour the yogurt into a container or into the bowl of your blender.

2- Add the sugar, rose water and ice water.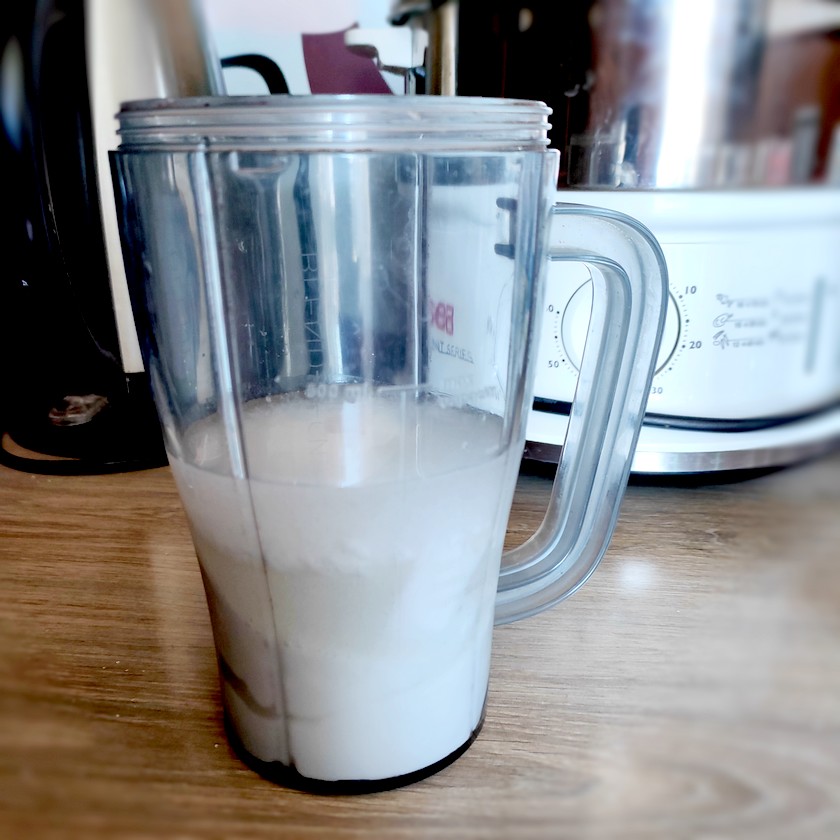 Copyright: Audrey Vautherot
3- Blend all the ingredients with a whisk or by blending them in your blender until your lassi starts to foam.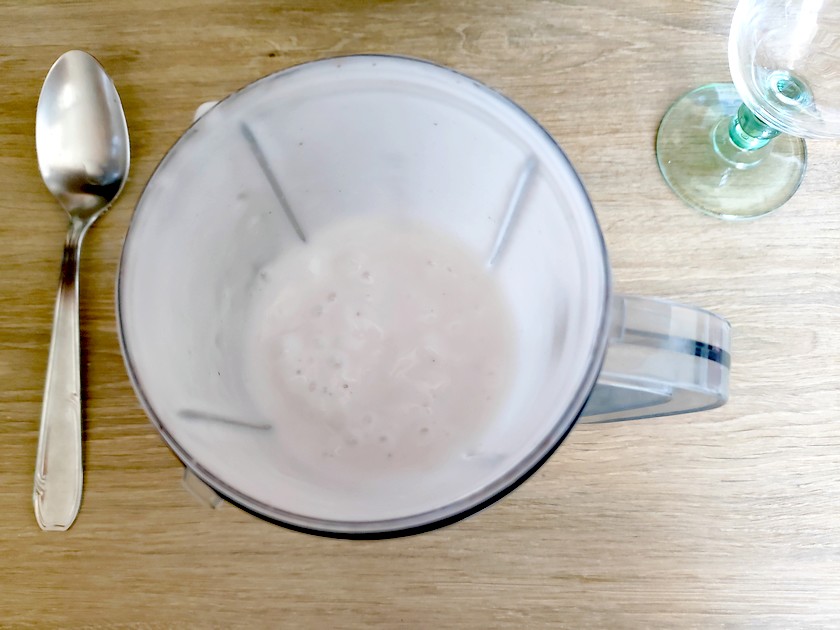 Copyright: Audrey Vautherot
4- Divide this yogurt-based Indian drink between two glasses.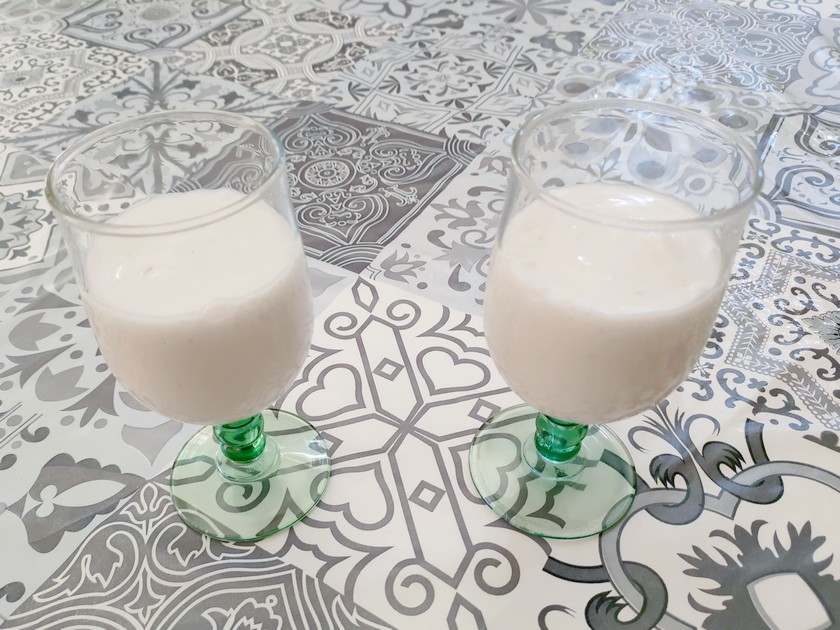 Copyright : Audrey Vautherot
5- If you are not serving these lassi immediately, keep them in the refrigerator to
serve them very chilled
.
To note:
for an even more aesthetically pleasing visual, we recommend decorating the rose lassi glasses with dried rose petals like in the photos below.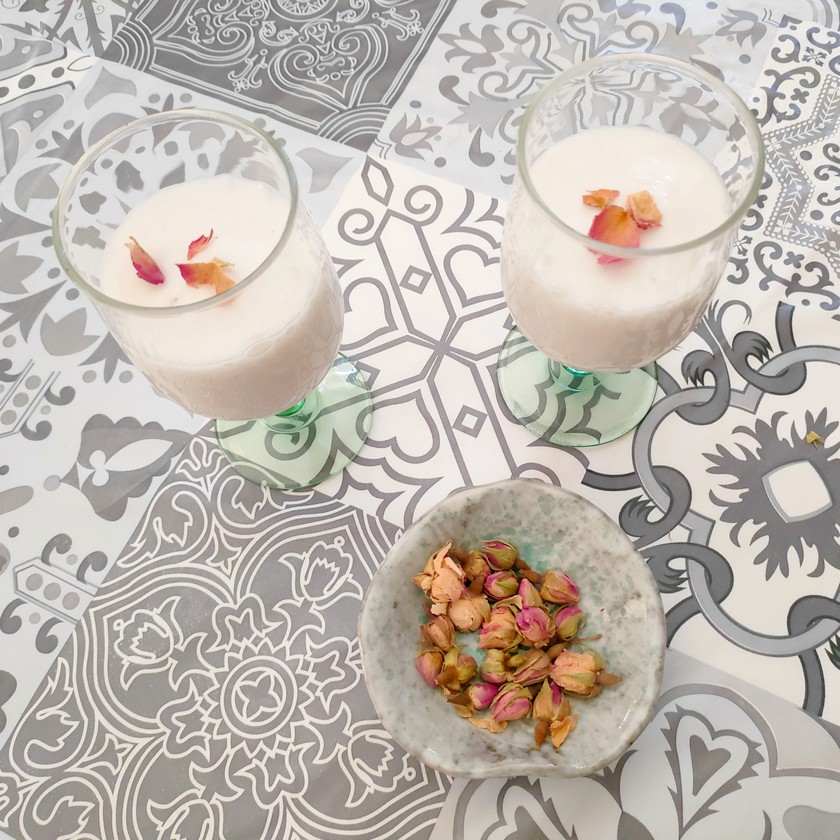 Copyright: Audrey Vautherot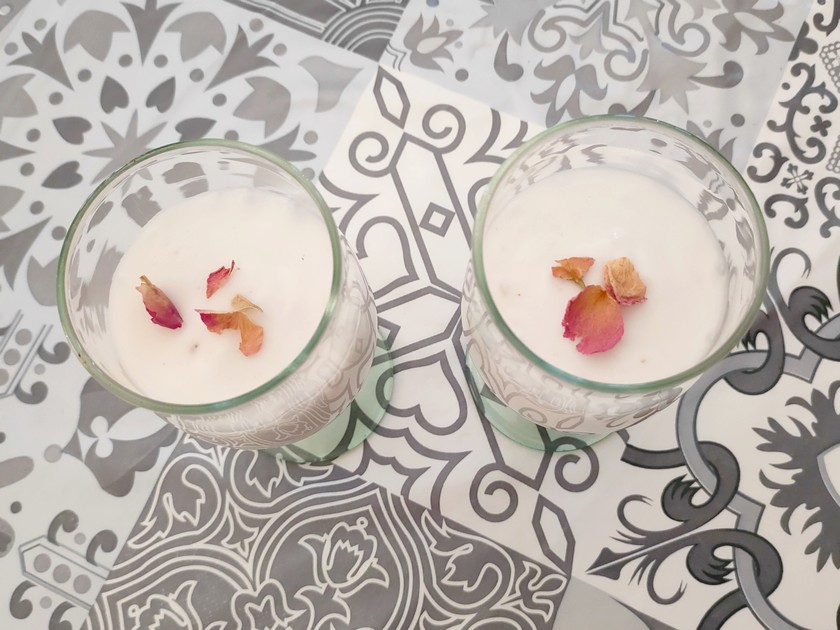 Copyright: Audrey Vautherot
Did you know that?
Lassi is a refreshing drink originating in the Punjab region of northwestern India.

This drink can be enjoyed at breakfast, as a snack or during a meal, to accompany spicy dishes and calm the fire of spices in the mouth.

There are many variations as this yogurt based drink can be flavored with rose water but also with fruits like mango.

Even more amazing, there is a recipe for salted lassi, based on yogurt, ice water, salt and spices like cumin or cardamom. In its salty version, this drink is usually decorated with mint leaves.

The sweet version we propose above can be served as a dessert during a meal featuring Indian specialties or as a simple refreshing and greedy drink in summer.


Copyright image:
Audrey Vautherot