Poached Peaches With Thyme: The Recipe In Pictures
Looking for a fresh and light dessert to end your summer meals on a fruity note? Try our recipe for poached peaches with thyme! It's easy to make and deliciously refreshing.
Ingredients
Here are the ingredients needed to make thyme poached peaches for 4 people:

4 ripe white peaches
3 sprigs of thyme
2 tablespoons honey
slivered almonds for decoration


Preparation
To make thyme poached peaches, start by cutting the peaches.

1- Plunge the whole fruit into a container of very hot water.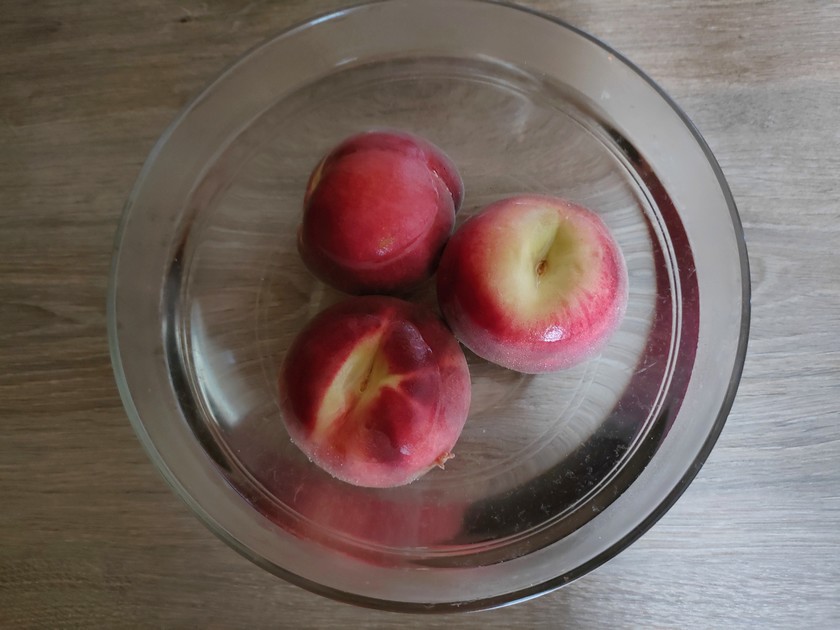 Copyright: Audrey Vautherot
2- Let the peaches soak for a few minutes before refreshing them and gently peeling them.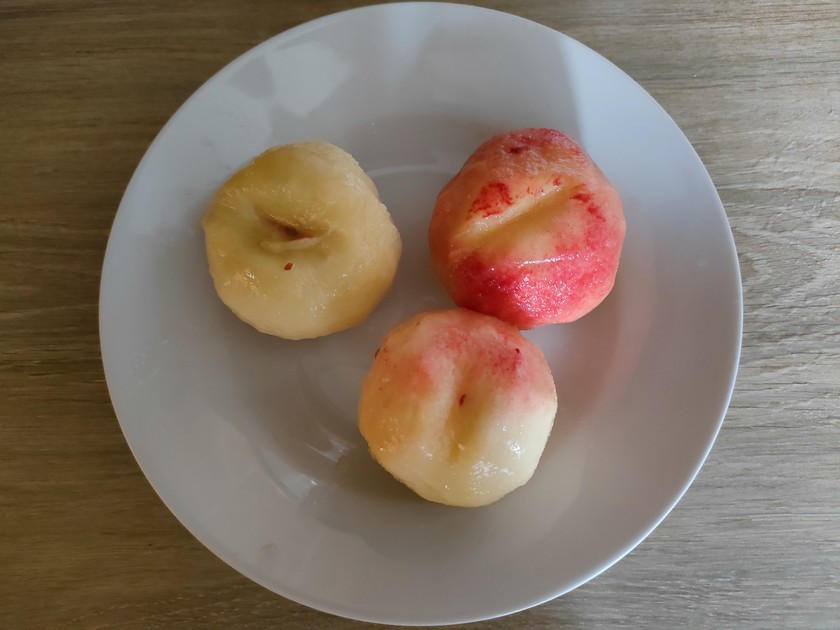 Copyright: Audrey Vautherot
Cooking
The next step in the recipe is to make a honey-sweetened thyme infusion.

1- Bring a liter of water to a boil in a large pot.

2- Add the thyme sprigs and let it simmer for 5 minutes on medium heat.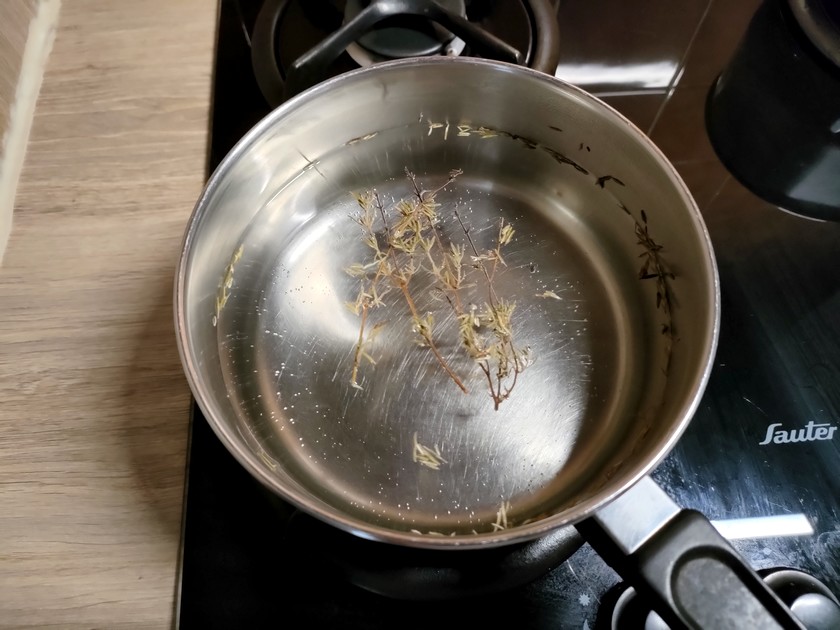 Copyright : Audrey Vautherot
3- Remove the thyme and add 2 tablespoons of honey, stirring well to melt it.
4- Dip the peaches in this simmering infusion and poach them
for 5 minutes
.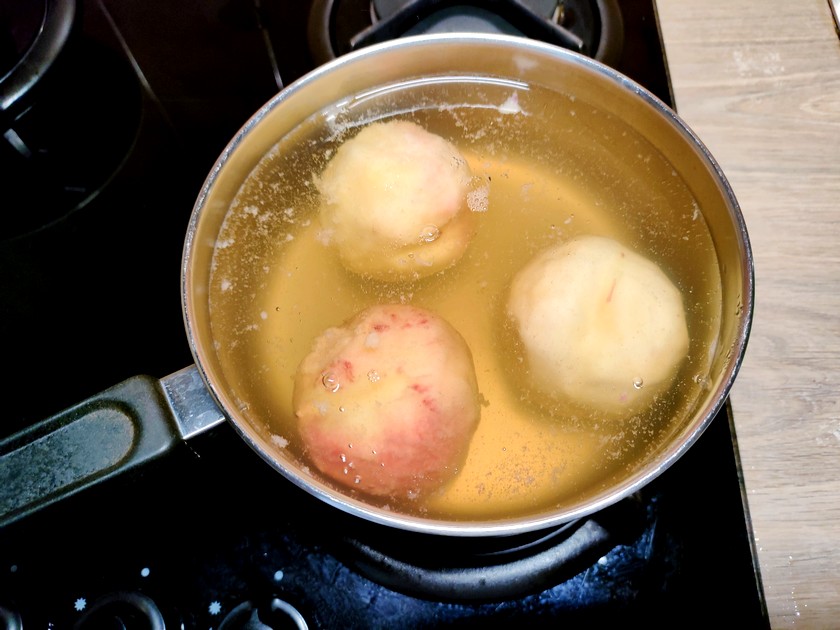 Copyright: Audrey Vautherot
5- Let the thyme poached peaches cool in their pan.
Tasting advice
Poached peaches with thyme are best served well chilled.

So I recommend making them the day before and setting them aside overnight in the refrigerator in their cooking juices.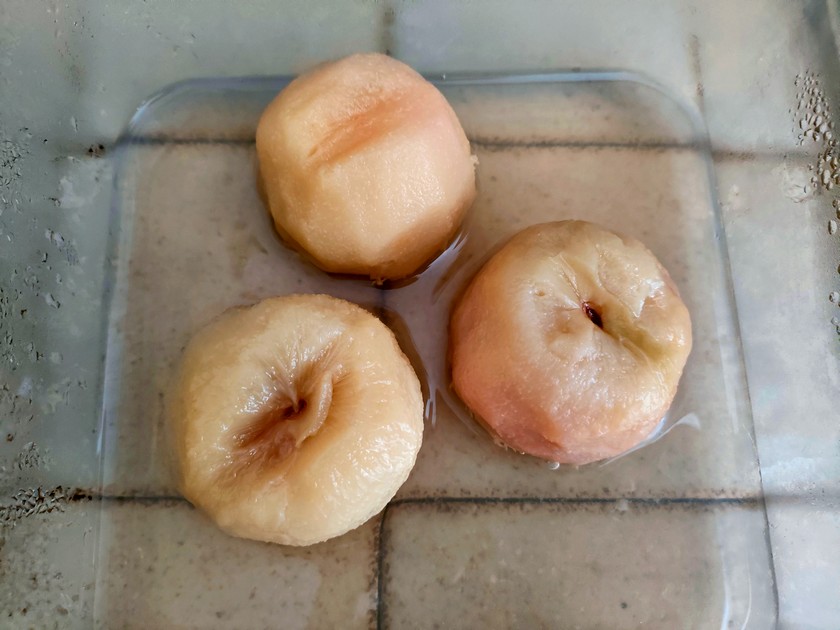 Copyright: Audrey Vautherot
Before serving, sprinkle each cup with slivered almonds and decorate with edible flowers if possible thyme flowers!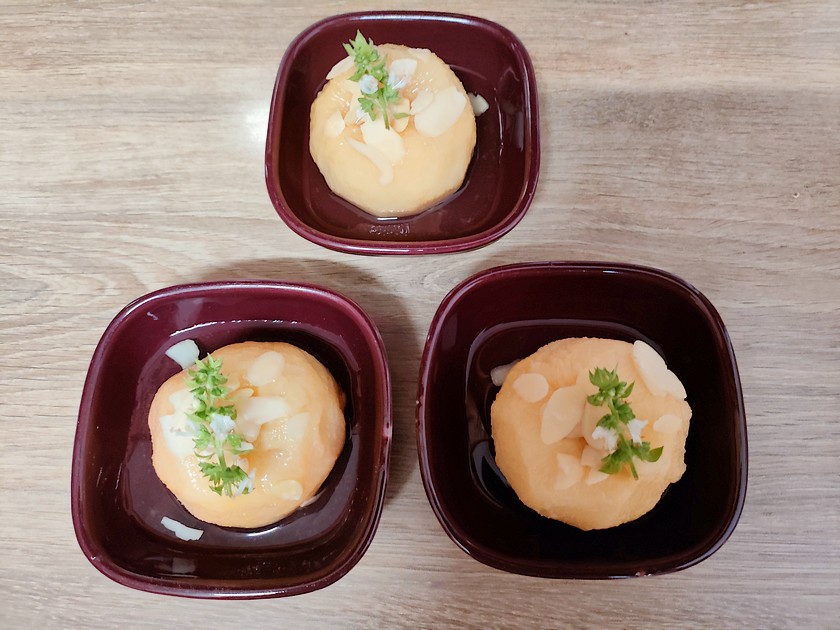 Copyright: Audrey Vautherot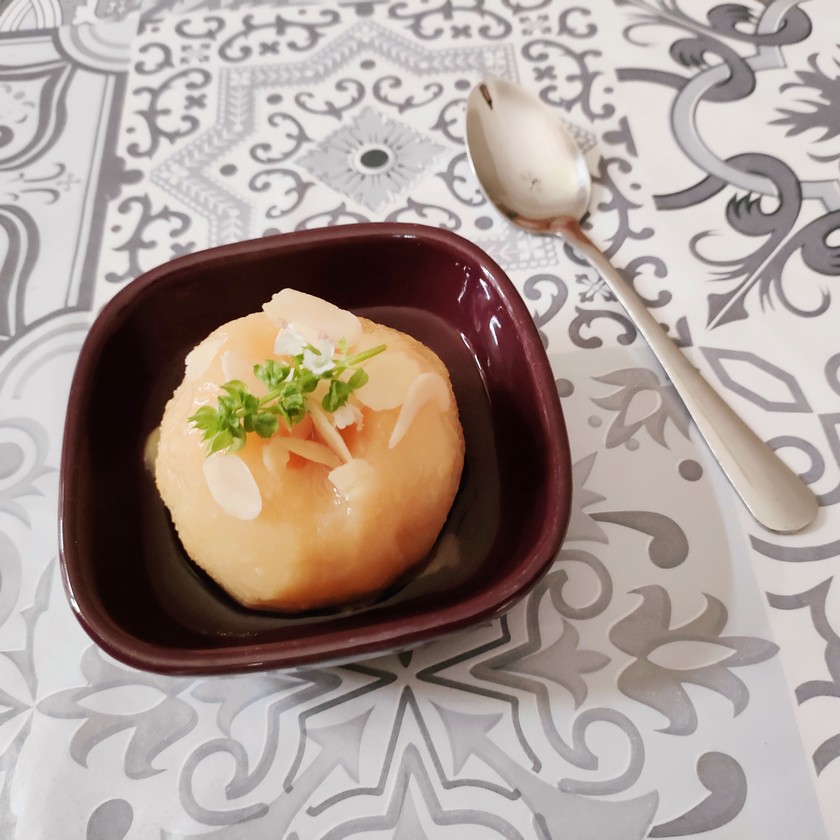 Copyright: Audrey Vautherot
To note:
if you have any of the infusion left over that was used to poach the peaches, don't throw it away! Place it in the fridge in a pitcher and you'll get
a delicious fresh drink with the taste of peach
, thyme and honey. A real fruity, thirst-quenching delight!
Copyright image:
Audrey Vautherot