Baked Turkey Legs: An Easy Recipe
The turkey leg or leg of lamb is a piece of meat with many advantages: it is not expensive, not fatty and easy to cook. We suggest you discover the recipe of the turkey leg in the oven.
Ingredients
Here are the ingredients needed to make a four-person baked turkey leg:

one turkey leg, about 800 g
1 large white onion
2 cloves of garlic
1 sprig of thyme
1 sprig of rosemary
1 bay leaf
2 tablespoons of olive oil
1 glass of water
salt and pepper


Preparation
1- Drizzle olive oil in an ovenproof dish.

2- Put the turkey leg in the oil so that it is brushed on all sides.

3- Add salt and pepper on both sides.

4- Add the coarsely chopped white onion and two cloves of garlic to the bottom of the dish.

5- Make a bouquet garni with a sprig of thyme, a bay leaf and a sprig of rosemary and add it to the dish.

6- Add a glass of water to the bottom of the dish before putting it in the oven.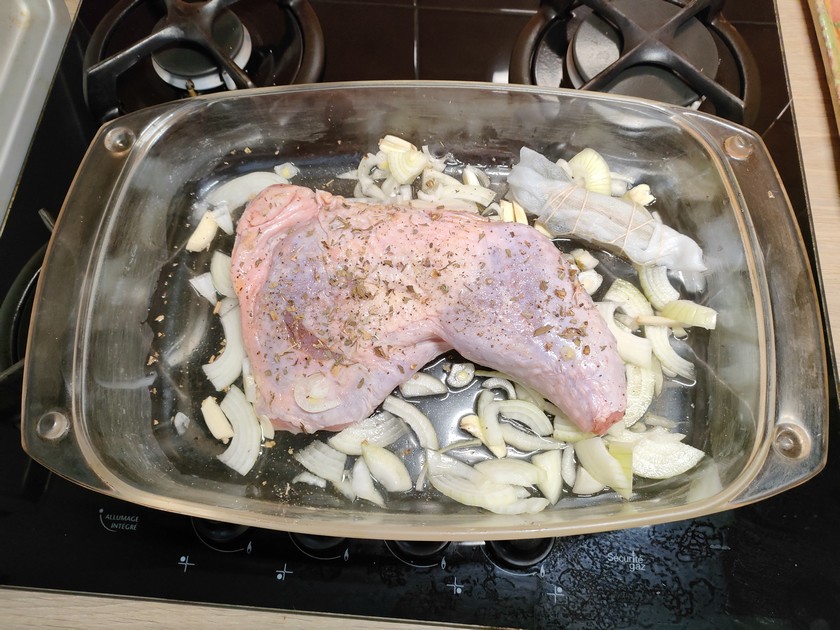 Copyright : Audrey Vautherot
Cooking
1- Preheat your oven to 200°C.

2- Bake the turkey leg between 45 minutes and 1h15 depending on its weight.

3- During cooking, turn the meat regularly and baste it with its juice.

4- Ten minutes before the end of the cooking time, you can add potatoes or vegetables that you will have pre-cooked in the steam to the dish.

5- Put the dish back in the oven so that the vegetables take on the taste of the meat's cooking juices.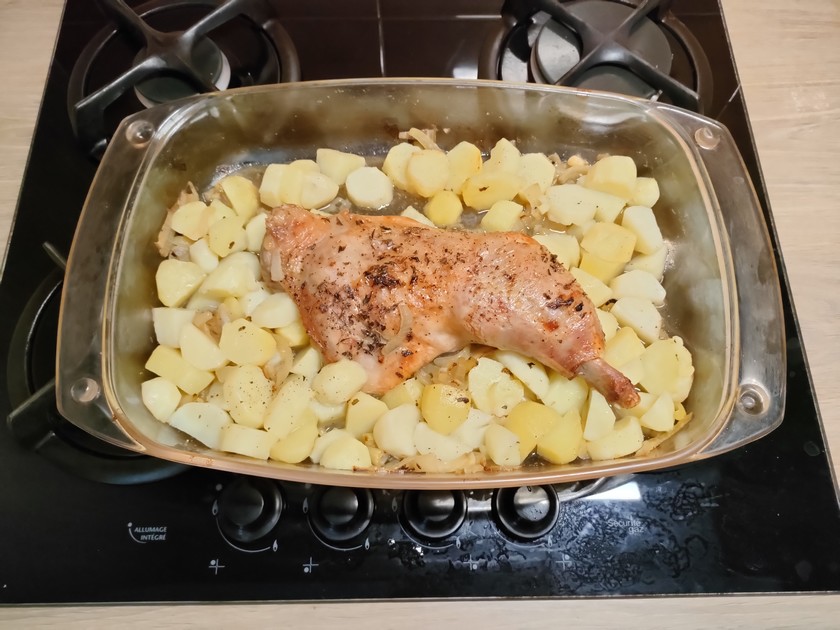 Copyright: Audrey Vautherot
6- Serve the sliced turkey leg with its vegetable accompaniment.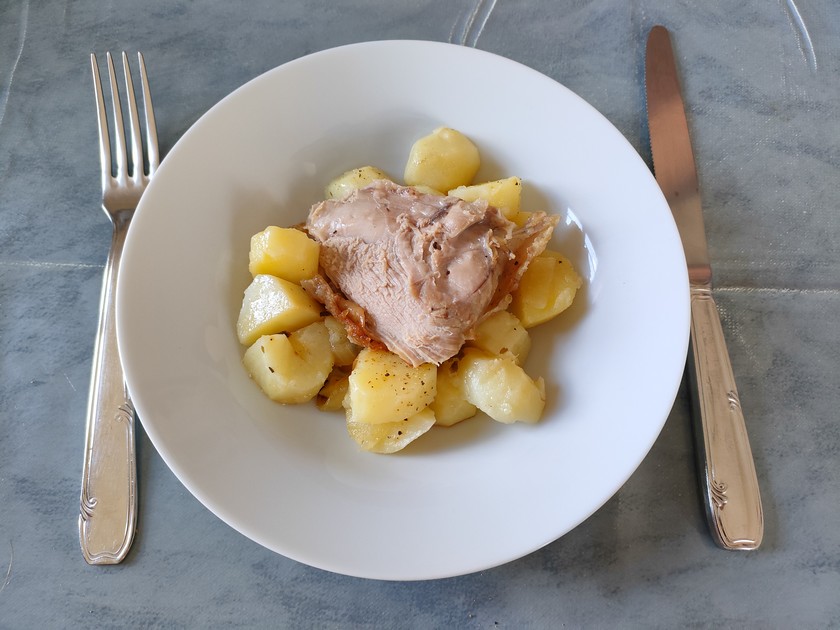 Copyright: Audrey Vautherot
Copyright image:
Audrey Vautherot