Alassio In Italy: 3 Good Reasons To Choose This Destination
A seaside resort in Liguria, Alassio is known for its fine sandy beaches and its shopping streets lined with colorful houses. Here are 3 good reasons to choose this very popular destination for Italian tourists and easily accessible from France.
1- To enjoy the sandy beaches
If the seaside resort of Alassio is so well known and appreciated in Italy, it is because it has one of the longest sandy beaches in Liguria.

This south-facing beach is over 3 km long. This is often the reason why tourists go there and it is usually where the tour of the city begins.

As is often the case in Italy, the majority of the beaches are private beaches with a fee for access. However, it should be noted that these private beaches are cheaper than on the French Riviera, for example: you can access them for €15 a day for two people.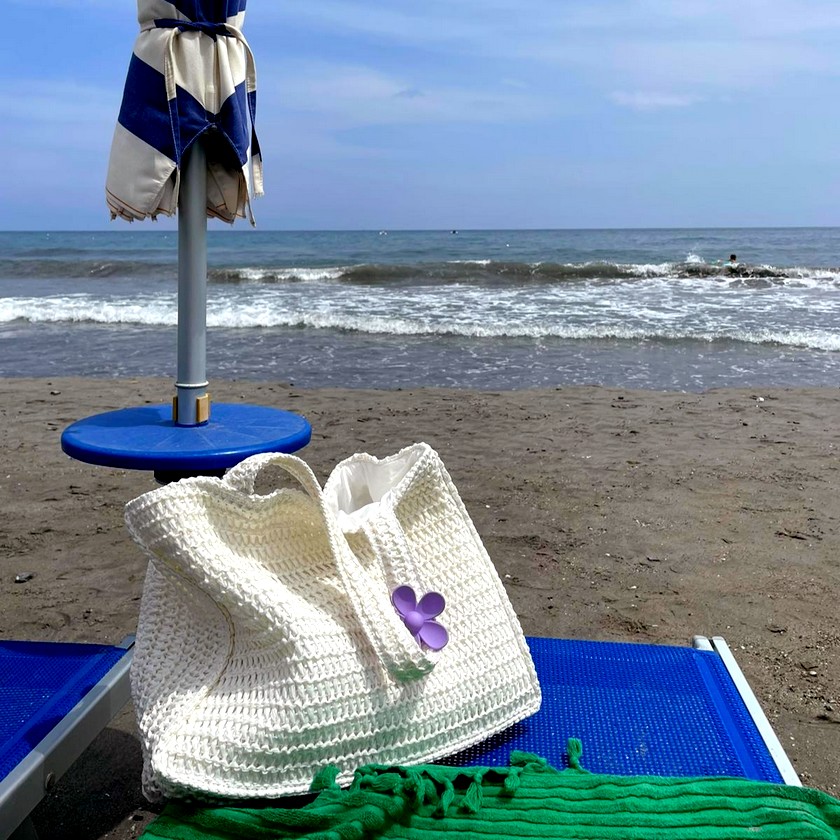 Copyright : Sœurettes06
The climate is, as a rule, mild enough to be able to
swim from May until September
. Moreover, if you go there out of season, outside the July-August period, you will have the beach almost to yourself.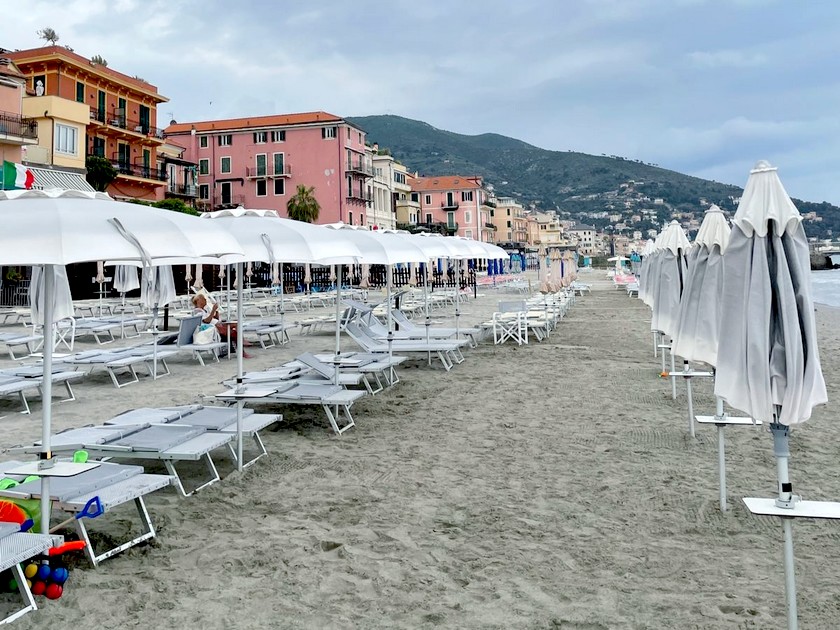 Copyright: Sœurettes06
2- To taste the charms of the Italian Riviera
Alassio is one of the jewels of the Italian Riviera. But, unlike the French Riviera, this seaside resort is much more accessible in every sense of the word.

Even if you don't have a vehicle, you can get there easily by train from Nice. It takes about 2 hours of travel by regional train, with a change in Ventimiglia to switch from the French TER to the Italian regional train.

Once there, you will find that this destination is also more accessible (less expensive) than the seaside resorts of the French Riviera.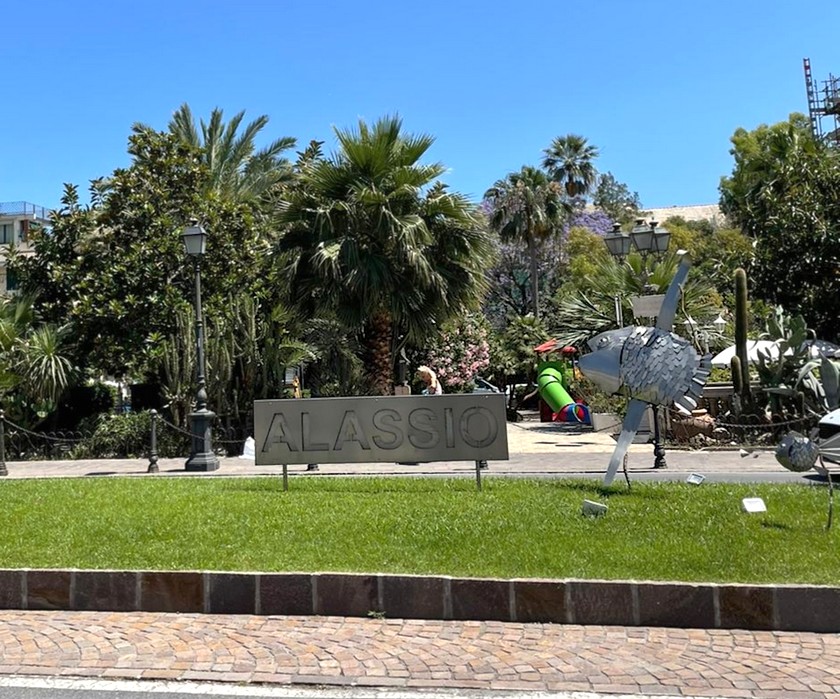 Copyright : Sœurettes06
It nonetheless has the charm of the Riviera with
palm trees, lush gardens and a lively little downtown
with colorful houses.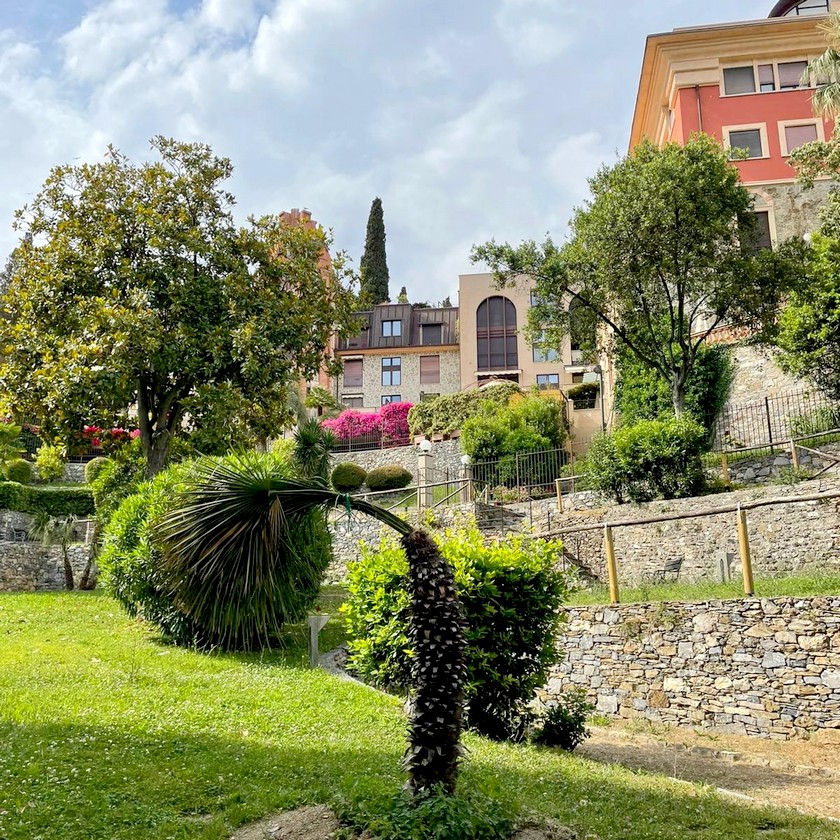 Copyright: Sœurettes06
While you're there, be sure to
stroll through Budello
, a pedestrian area with narrow streets lined with shops.
You will find bars, ice cream shops and clothing stores, except on Wednesdays, which is the day many shops are closed.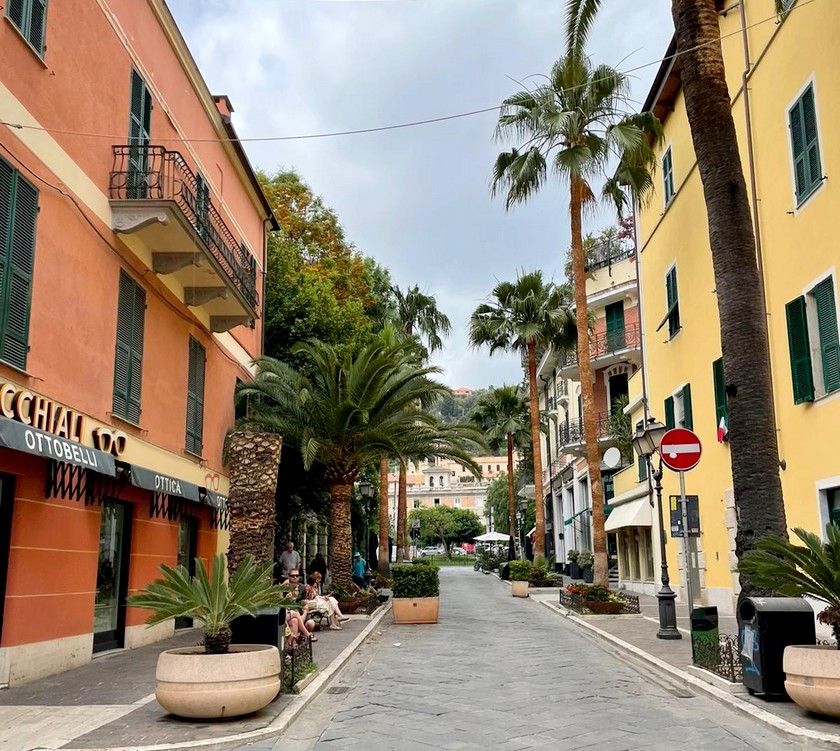 Copyright: Sœurettes06
3- For a romantic getaway
If you're looking for a romantic destination with your feet in the water, Alassio might just fit all your criteria.

Of course, this seaside resort offers all the charm of Italy for a little romantic getaway, with its cafes, restaurants and sunset on the beach.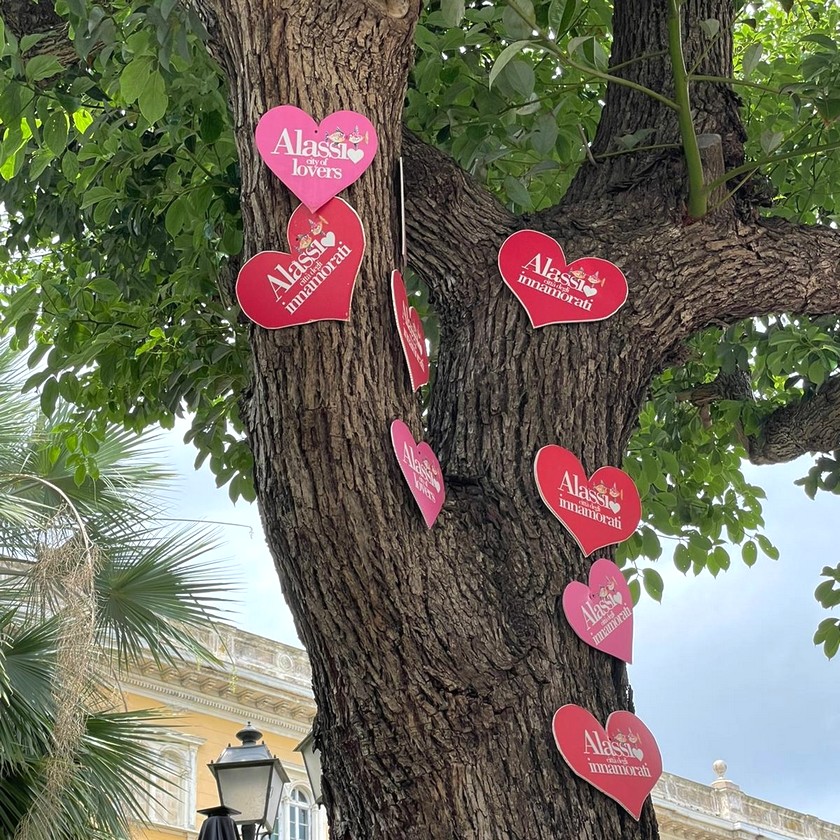 Copyright: Sœurettes06
But it is also known for housing a low wall decorated with many colorful ceramic tiles:
the Muretto di Alassio
located on one of the walls of the gardens of Piazza Libertà.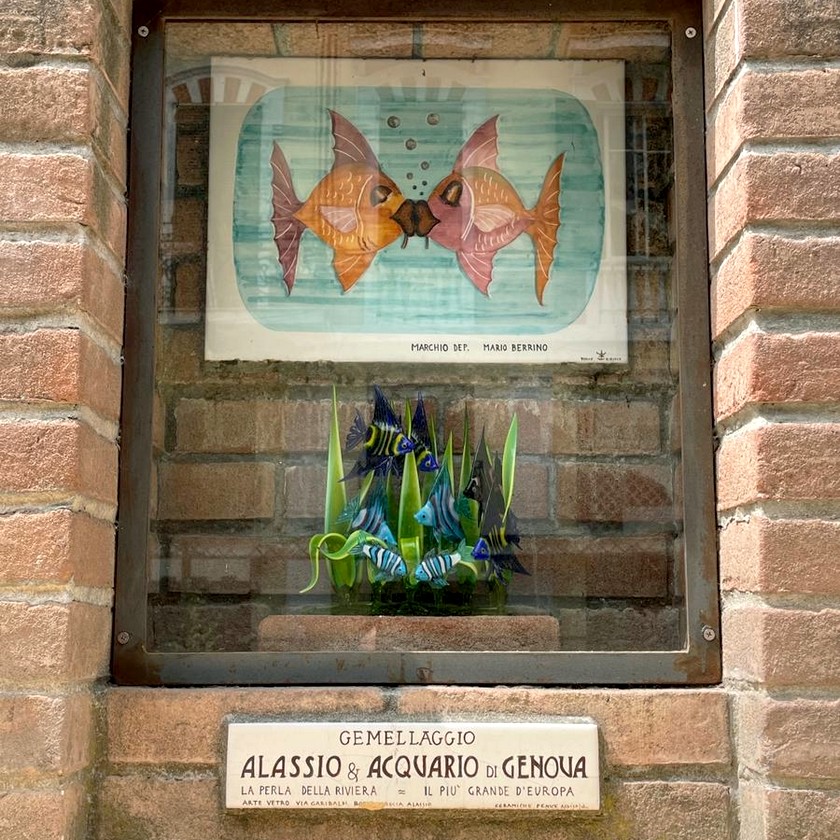 Copyright: Sœurettes06
A romantic walk is to slowly walk along the wall hand in hand to discover these
faience plates with artists' signatures
. It was in the early 1950s that the first plaques were placed clandestinely, based on an idea by writer Ernest Hemingway.
Over the years, many personalities from the entertainment, song and film industries have added their signatures, so that the wall now has
nearly 1000 tiles bearing autographs
.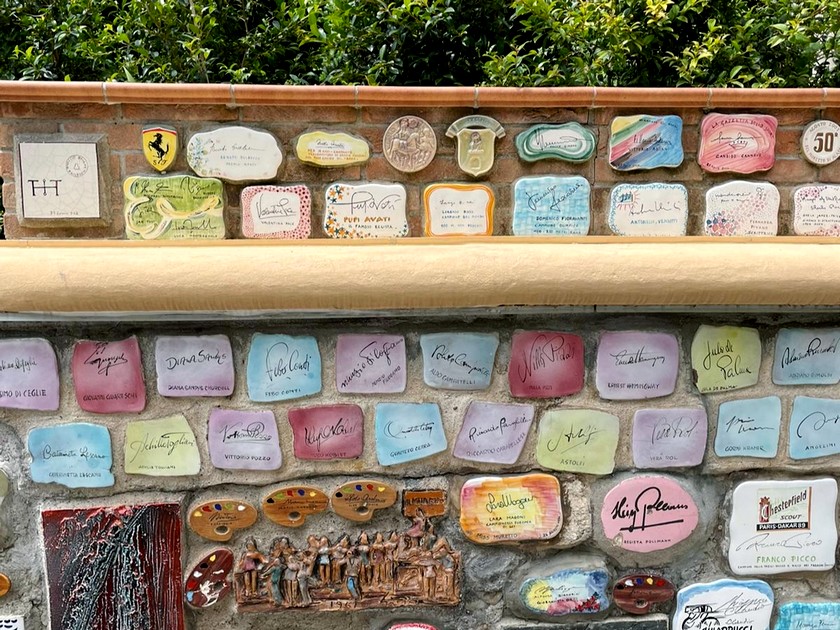 Copyright: Sisters06
Although most of the personalities who have left a signature there are Italian, there are also
plaques signed by Jacques Prévert, Jean Cocteau and Woody Allen
.
You will have understood, this wall has become an unmissable curiosity in the city. It is also
one of the most romantic places in Alassio
and couples usually meet there on Valentine's Day!
During this walk, you can linger especially in front of the mosaic depicting the lovers of Peynet and in front of
the bronze statue of a young couple
signed by the sculptor Eros Pellini.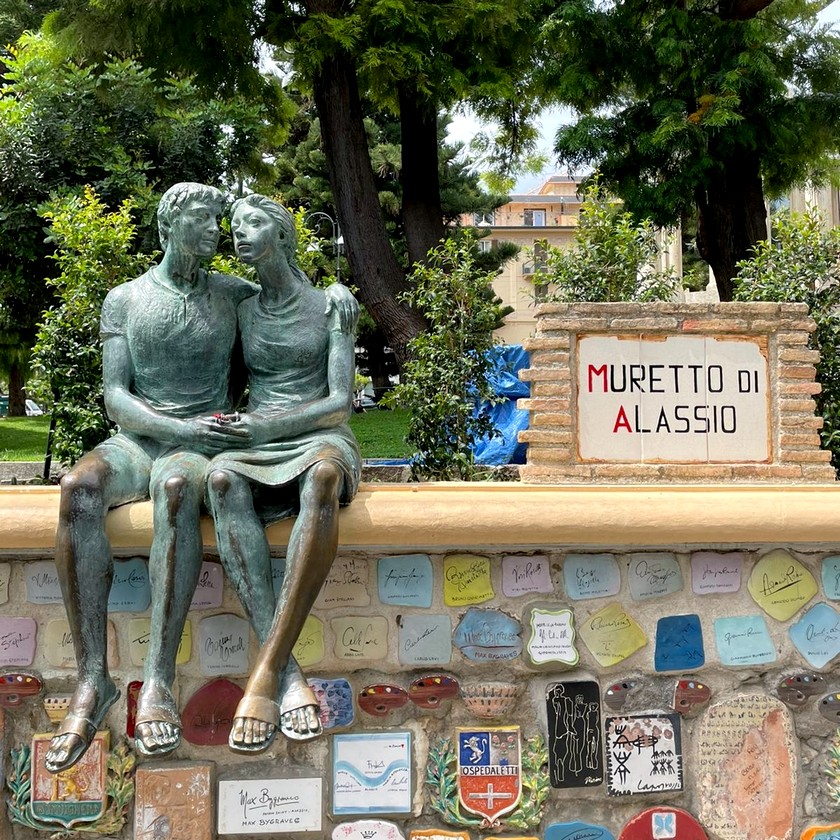 Copyright: Sœurettes06
Today, these two lovers are arguably
the most photographed monument in town
. They make this seaside resort a romantic destination to be desired, but more original than Venice or Verona ;-)
Copyright image:
Sœurettes06