The Victoria Palazzo In Nice: A Luxury Senior Residence
If you are thinking of spending your retirement in the sunny Côte d'Azur, note that the Réside Études Group has just opened a senior residence in Nice in the spirit of a grand hotel: the Victoria Palazzo Nice. This new concept allows seniors to have an adapted home, combining accessibility, comfort, security and many services. We invite you to discover this form of housing that is conducive to ageing well.
An innovative concept
The Victoria Palazzo residences that have just opened in Nice and Marseille are a new concept of serviced residences developed by the Réside Études Group for independent seniors.

With its experience in this field, with more than thirty Les Girandières residences, the Réside Études Group wanted to bring together in a single concept high-end services and a location in the heart of cities.

As an alternative to home care and nursing homes, this new form of housing is in line with the new trend of ageing well, offering both adapted housing (accessibility, ergonomics, comfort, security) and maintaining the social link and mobility of residents.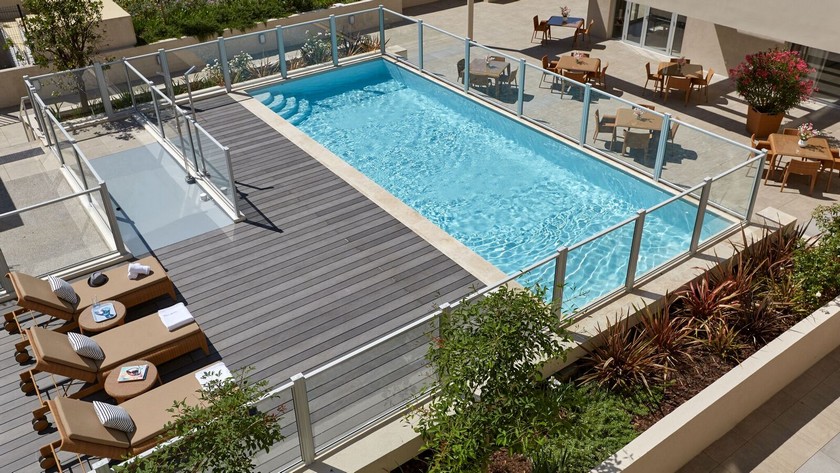 Copyright : Victoria Palazzo Nice
The Nice residence (pictured above) is located Boulevard de l'Armée des Alpes, in the Riquier district,
near shops and public transport
.
It offers for rent
130 'ready to live in' apartments
with balcony or terrace, with surfaces up to 34 m2 for one-room apartments, 46 m2 for two-room apartments and 57 m2 for three-room apartments.
It offers seniors a place to live that combines lifestyle, conviviality and personal services.
A palace spirit
The Victoria Palazzo in Nice offers high-end services in a 'palace' spirit.

The apartments and common areas have been designed to offer maximum comfort and refinement.

There is air conditioning in all apartments, a bistronomic restaurant with an on-site chef, a private swimming Pool and a majestic lobby reminiscent of a grand hotel: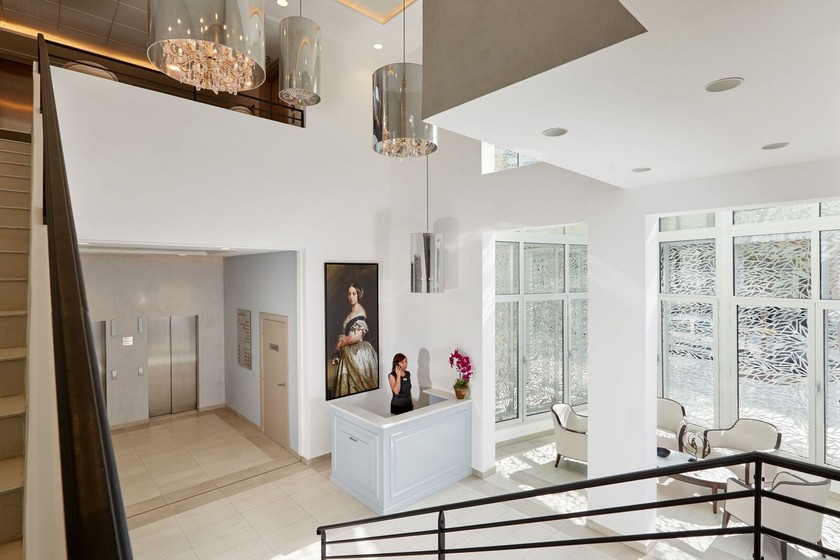 Copyright: Victoria Palazzo Nice
The apartments meet the latest standards and are fully furnished and air-conditioned. They each have a kitchen and a bathroom with Italian shower (fitted out to be accessible to all).
But of course, nothing prevents you from bringing your personal touch to the decoration, by arranging the apartment according to your tastes.
Many services included or optional
The main originality of the Victoria Palazzo in Nice is to offer a very large number of activities and services included or tailor-made, including:

=> a concierge service
=> gentle gymnastics classes
=> the organisation of cultural outings
=> the possibility of administrative assistance
=> the possibility of receiving help with daily life or household chores
=> a Pet Walking service.

A large choice of activities is proposed by the animation team: gentle gym, shows, cultural outings, market stroll, artistic workshops...

The catering service is in keeping with the place since the chef and his brigade concoct on the spot menus combining balance and pleasure.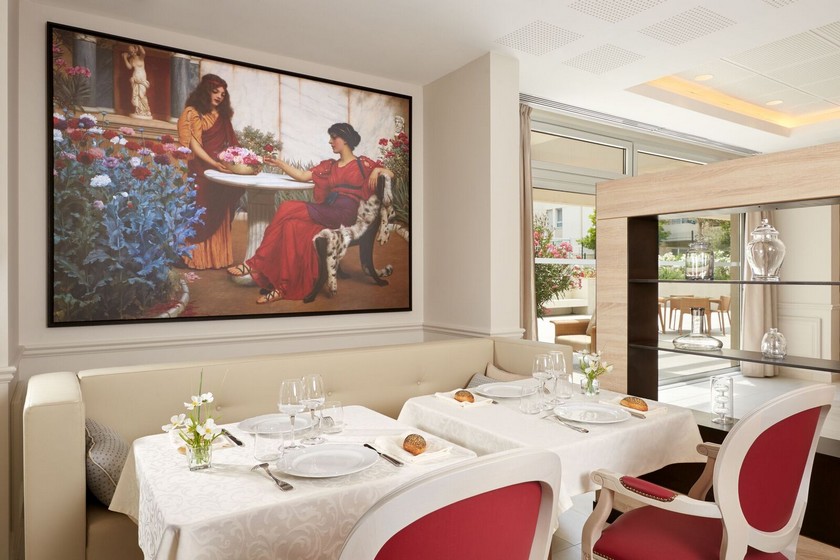 Copyright : Victoria Palazzo Nice
Safety as a priority
At the Victoria Palazzo in Nice, the safety of residents is a priority.

That is why the private apartments are built to the highest safety standards.

The residence offers a secure setting where you can live your retirement independently.

In addition, a connected personal medallion allows you to get assistance as soon as possible.

A qualified team is ready to intervene in case of a call from a resident 7 days a week and 24 hours a day.

Affordable rates
Contrary to what one might think, this type of high-end residence remains affordable because the costs are shared among the residents.

Rates start at 50 euros per day for Victoria Palazzo Marseille and 60 euros per day for Victoria Palazzo Nice.

The prices of the apartments include in their basic package: rent, water and electricity, common charges, telephone, WiFi, Canal+ and Canal Satellite, cleaning, small DIY, supply and laundry of flat linen and towels, laundry of personal linen, breakfast, connected remote security medallion, courtesy shuttles for scheduled tours, collective activities and security.

If they wish, residents can add many other services to this package: catering, administrative assistance, help with daily life, etc.

Note: if residents are eligible, they benefit from the APA, housing assistance and tax benefits to finance their accommodation.

Practical information
Address
Victoria Palazzo de Nice
25, boulevard de l'Armée-des-Alpes
06300 NICE

Contact
Tel : 04 84 34 00 01

Copyright image:
Victoria Palazzo