The Rustic Pear And Hazelnut Tart: An Easy Recipe
If you're looking for an express dessert to treat guests who arrive unexpectedly, try our recipe for Rustic Pear Hazelnut Tart! Quick and easy to make, this delicious shortbread tart will wow your guests.
Ingredients
Here are the ingredients needed to make a rustic pear hazelnut tart for 4 people:

a roll of shortcrust pastry
a large tin of pears in syrup
hazelnut powder
a few whole hazelnuts (optional)
a pinch of salt


Preparation
The preparation of this rustic pear and hazelnut tart is very quick.

1- Drain the pears in syrup in a sieve.

2- Unroll the shortcrust pastry in a pie dish, keeping the baking paper. Prick the bottom of the pastry with a fork.

3- Sprinkle the pastry base evenly with the hazelnut powder.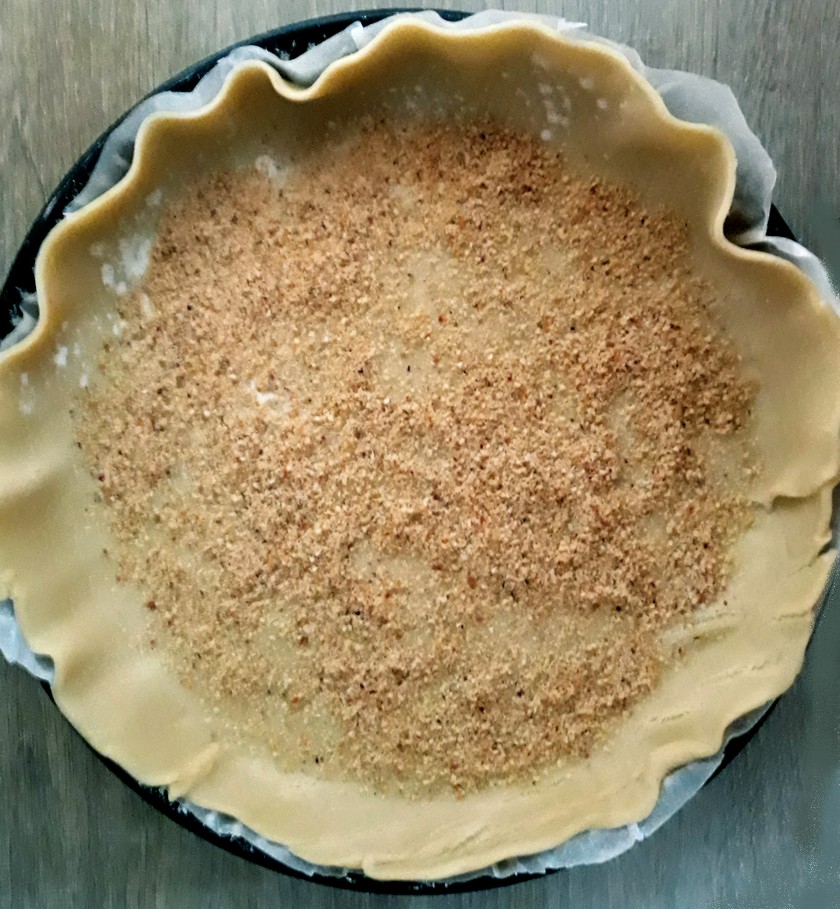 Copyright : Audrey Vautherot
4- Slice each syrupy pear half into strips, but without cutting them all the way through, so that they form a sort of fan like in the photo below.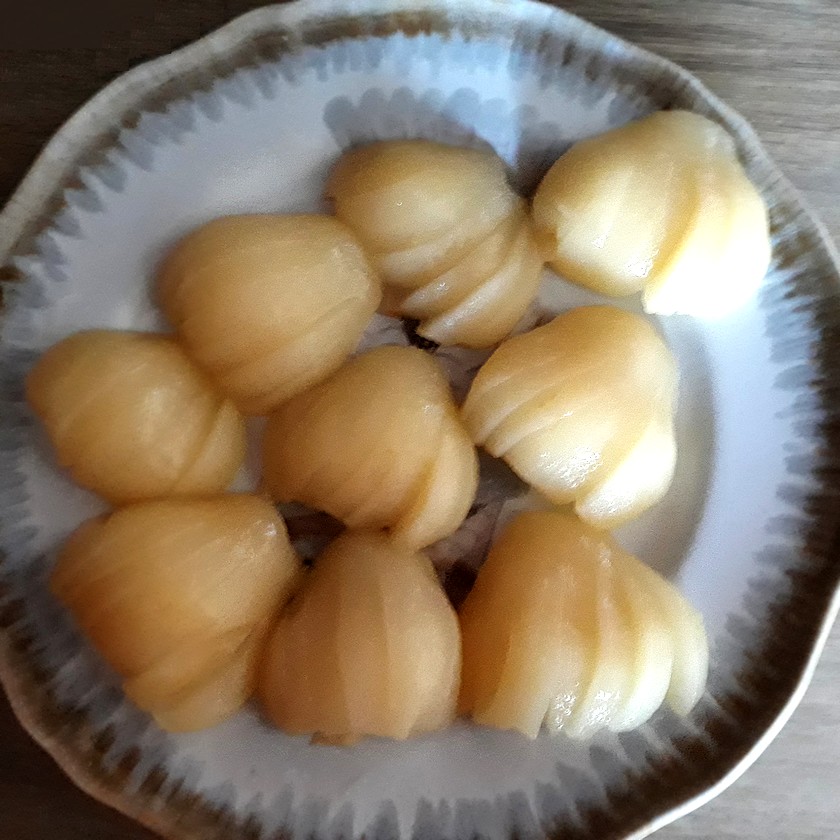 Copyright: Audrey Vautherot
5- Then arrange the pear halves on the pastry, leaving a border of about 1 to 2 cm and sprinkle the fruit with a small pinch of salt.
6- To finish assembling the tart, fold the edges of the pastry over the pears.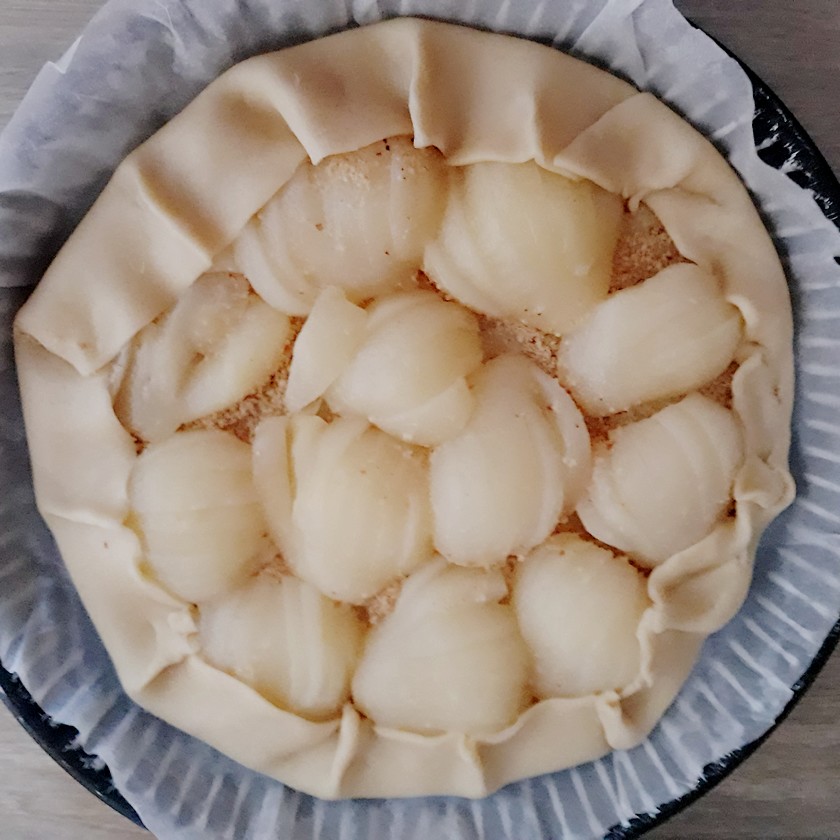 Copyright : Audrey Vautherot
Cooking
1- Preheat your oven to 180°C.

2- Bake the rustic pear hazelnut tart for 30 minutes.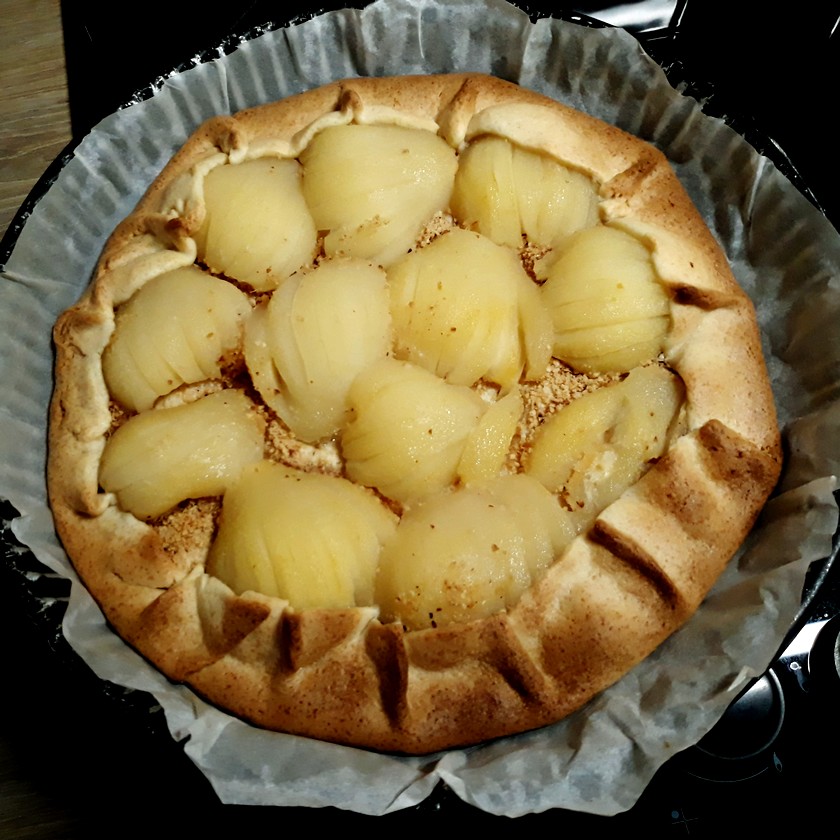 Copyright: Audrey Vautherot
3- Coarsely chop the whole hazelnuts and sprinkle them over the pie when it comes out of the oven.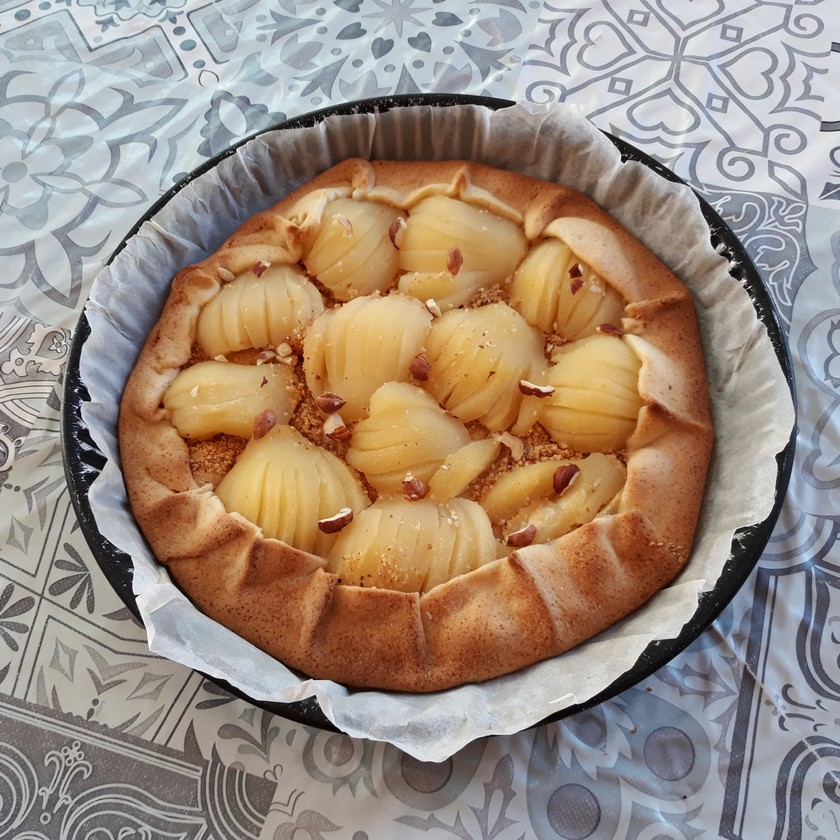 Copyright : Audrey Vautherot
4- You can serve this pie warm or cold.
Copyright image:
Audrey Vautherot