Pork Pavés With Cider: An Easy Recipe
If you have any cider left in the fridge after celebrating Candlemas, try this recipe! Cider pork steaks are both delicious and very easy to prepare.
Ingredients
Here are the ingredients needed to make cider pork steaks for 4 people:

4 pork steaks
2 tablespoons of olive oil
20 cl of raw cider
2 tablespoons of mustard
1 teaspoon of honey
salt and pepper


Preparation
The preparation of the pork steaks in cider is very simple and fast.

Before cooking, simply mix the ingredients that make up the cider sauce in a bowl.

1- Mix the mustard and honey in a bowl

2- Mix the sauce with the raw cider, preferably using a small whisk to obtain a homogeneous mixture as in the picture below.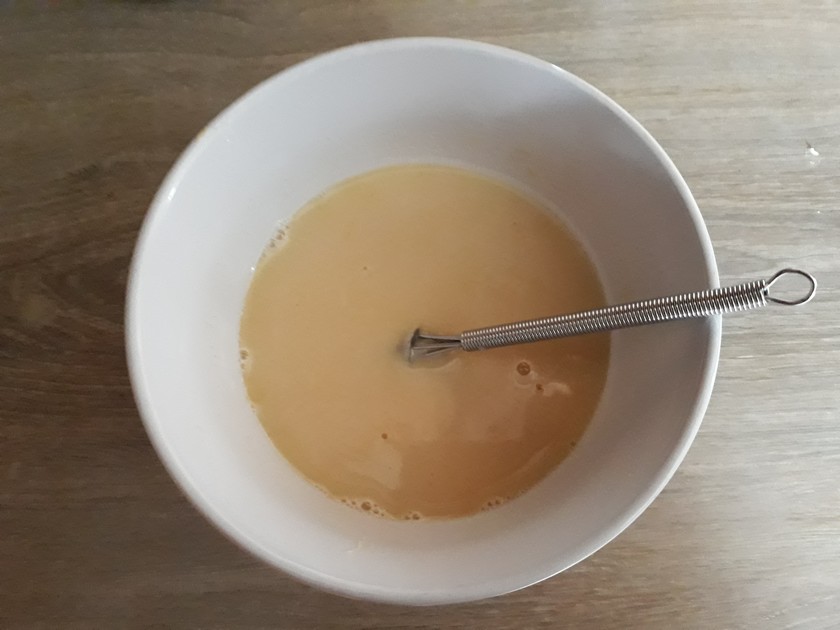 Copyright: Audrey Vautherot
3- Reserve this mixture for the rest of the recipe.
Cooking
1- Heat the olive oil in a frying pan over high heat.

2- Sear the pork steaks about 2 minutes.

3- Turn the pork steaks over, season with salt and pepper.

4- When the meat is browned on both sides, lower the heat and deglaze with the mustard and cider sauce.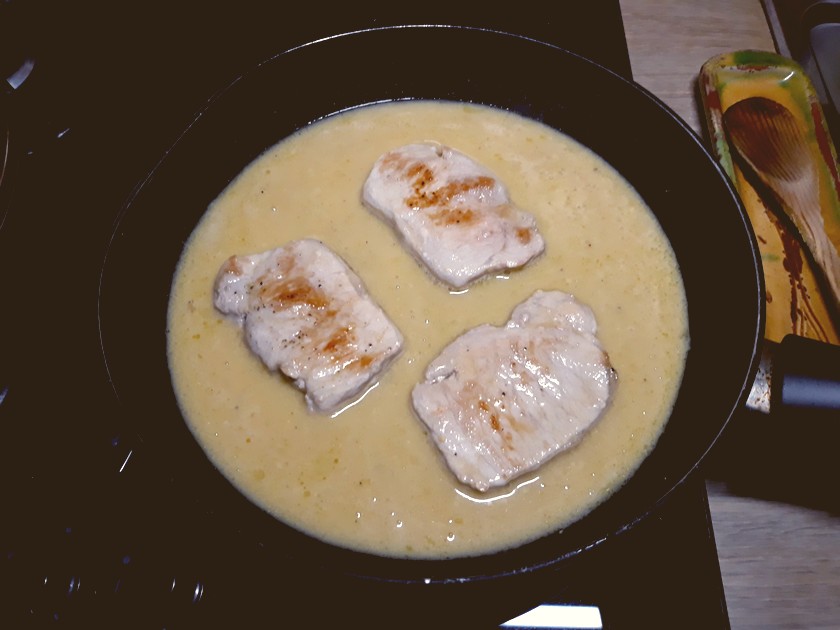 Copyright: Audrey Vautherot
5- Remove the pork steaks from the pan and set them aside on a plate.
6- Bring the sauce to a boil and let it reduce for
at least 5 minutes
until its consistency becomes slick.
7- Just before serving, return the pork steaks to the sauce over low heat to reheat.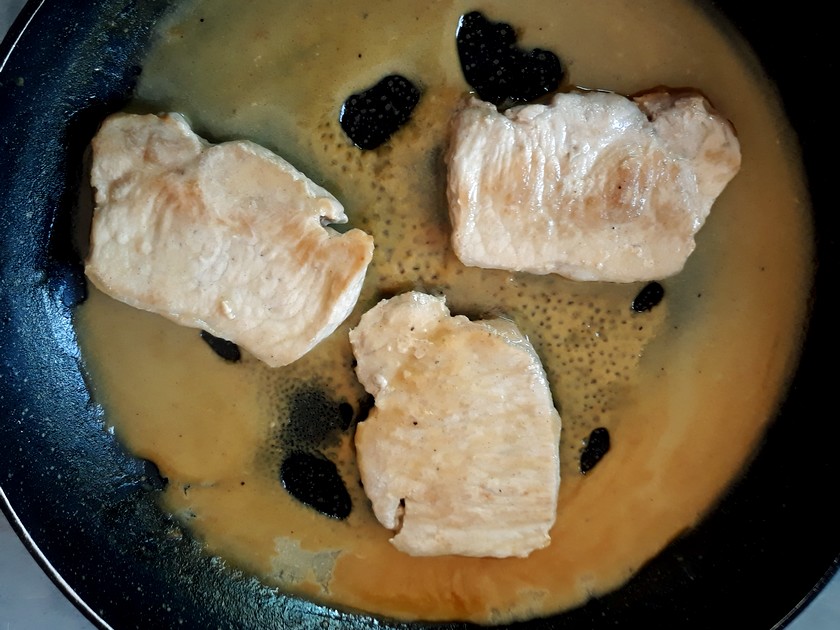 Copyright: Audrey Vautherot
8- Serve the cider pork steaks with the garnish of your choice. They can also be served with potatoes or green vegetables.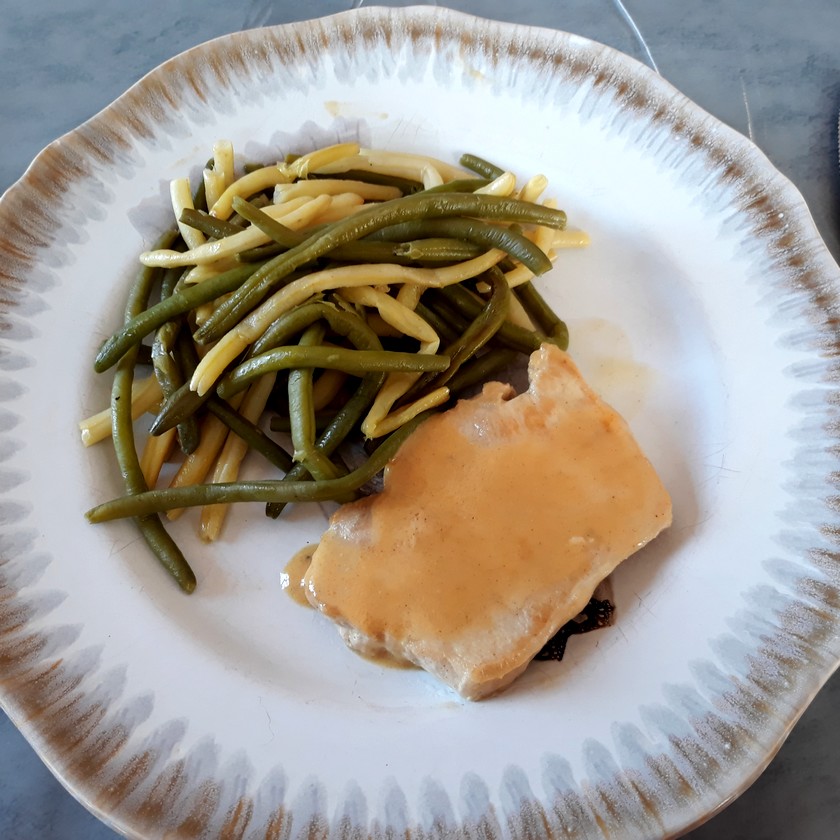 Copyright: Audrey Vautherot
Copyright image:
Audrey Vautherot