New Orleans Donuts: A Carnival Recipe
Café du Monde located in the French Quarter of New Orleans serves famous beignets with café au lait. On the occasion of Carnival, we suggest you discover the recipe of nola beignets with powdered sugar like in New Orleans.
Ingredients
Here are the ingredients needed to make New Orleans beignets for 6 people:

500 g flour
30 g of sugar
2 packets of vanilla sugar
1 teaspoon of salt
1 egg
15 cl of milk
1 sachet of dehydrated baker's yeast
5 cl of warm water
80 g melted butter
50 cl grape seed oil for frying
powdered sugar to serve


Preparation of the dough
New Orleans beignets are unique in that they contain baker's yeast. This ingredient gives the dough a brioche-like texture and the nola beignets an incomparable softness.

1- Mix baker's yeast with warm water in a glass and let the yeast activate for 10 minutes.

2- Pour half of the flour, sugar, vanilla sugar and salt into a large container or into the bowl of a food processor equipped with a dough hook.

3- Add the glass of yeast, milk, beaten egg and start kneading with your food processor or an electric mixer, first on slow speed then 2 minutes on medium speed.

You will then get a rather liquid dough like in the picture below.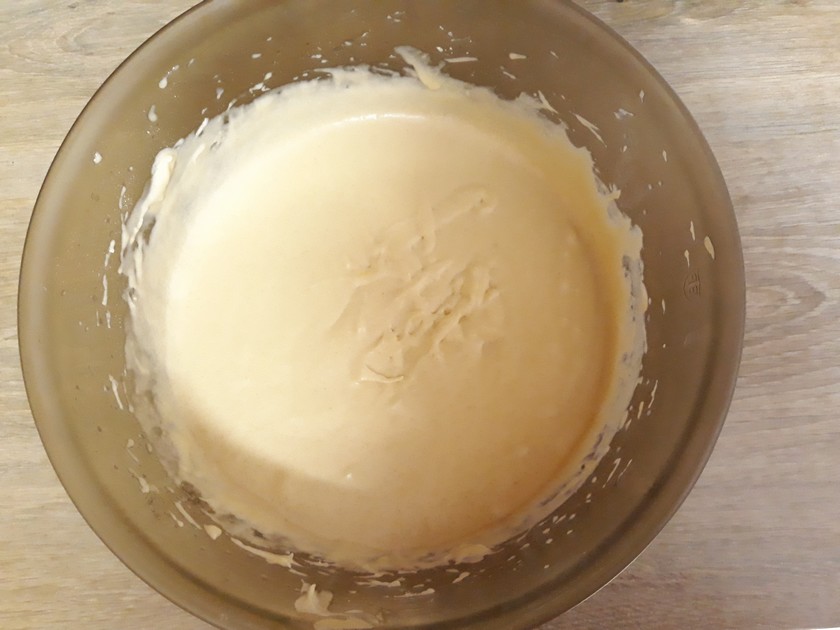 Copyright: Audrey Vautherot
4- Stir in the other half of the flour and the melted butter and knead for
another 3 minutes
until the doughnut dough pulls away from the side of the container.
5- Take the dough out of the container to form a ball on your floured work surface.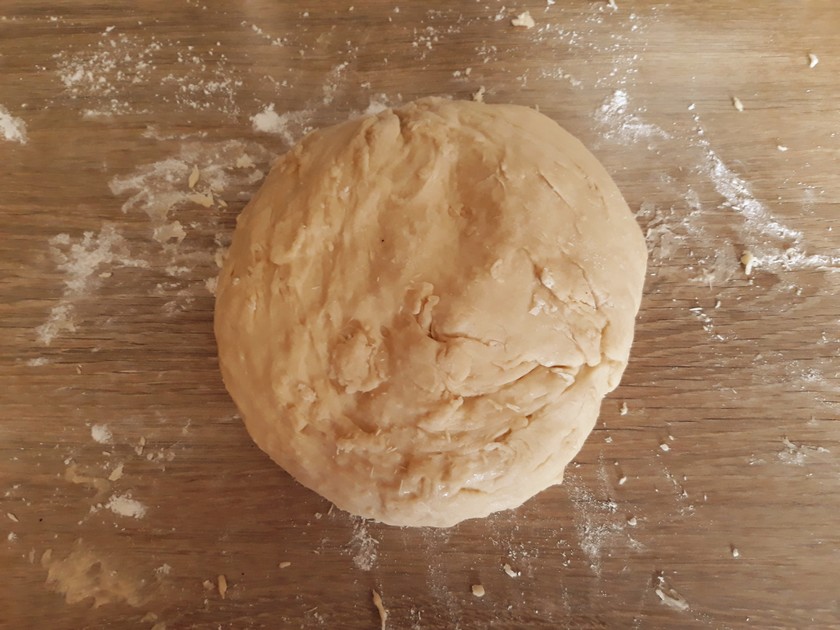 Copyright: Audrey Vautherot
6- Place it in another container, cover with cling film and let the dough rise for
2 hours at room temperature
.
Note:
your dough should double in volume and take on the texture of a brioche dough.
Shaping of the doughnuts
Once the dough has risen, it's time to shape the New Orleans beignets on your floured work surface.

1- Press the dough with your fist to deflate it, then roll it out with a rolling pin.

2- Cut the dough into square or rectangular pieces.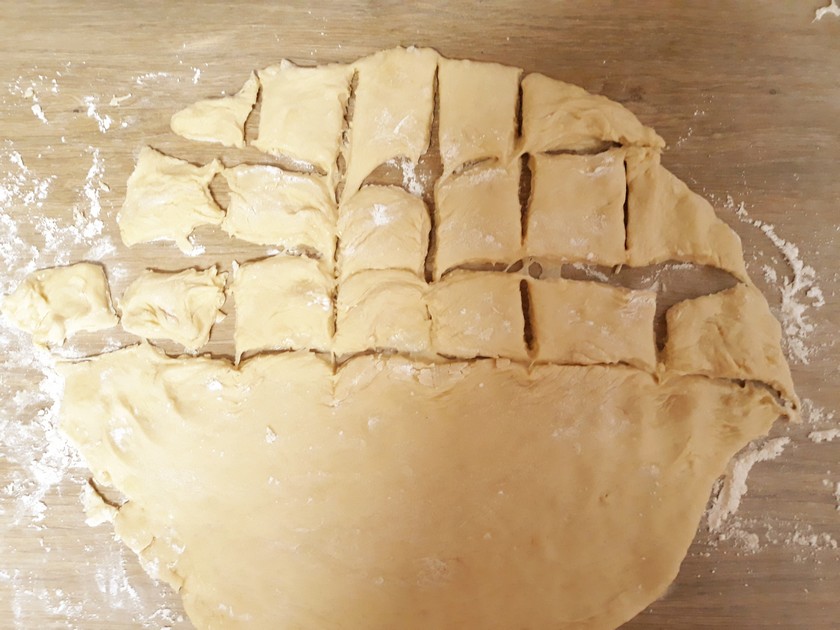 Copyright: Audrey Vautherot
3- Since the dough for these donuts is very sticky, you may need to shape them between your fingers with flour to give them a nice even shape.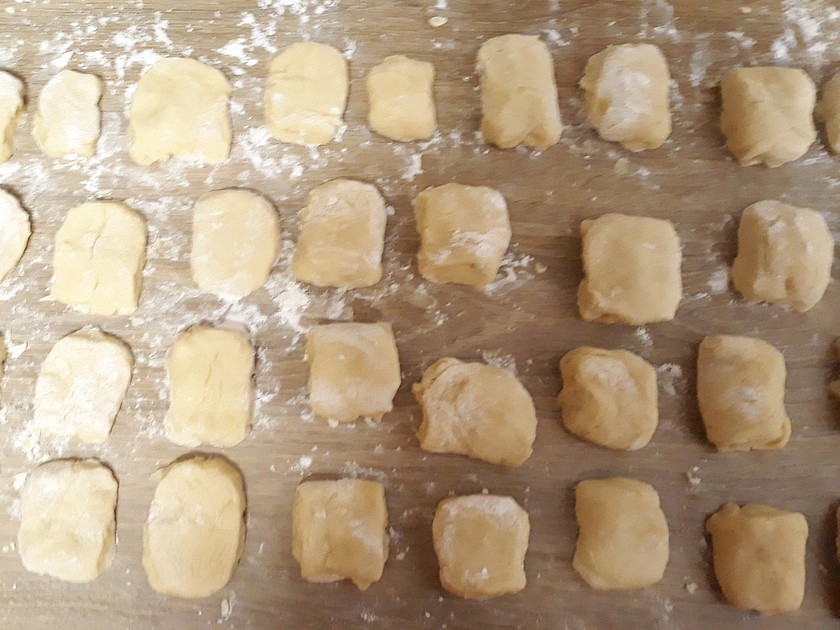 Copyright: Audrey Vautherot
Cooking
1- Heat the grapeseed oil in a high-sided pan.

Note: the frying oil should ideally reach a temperature of 190°C. Feel free to use a cooking thermometer to check.

2- Dip the fritters into the hot oil and cook one to two minutes on each side, until they are puffed and golden brown.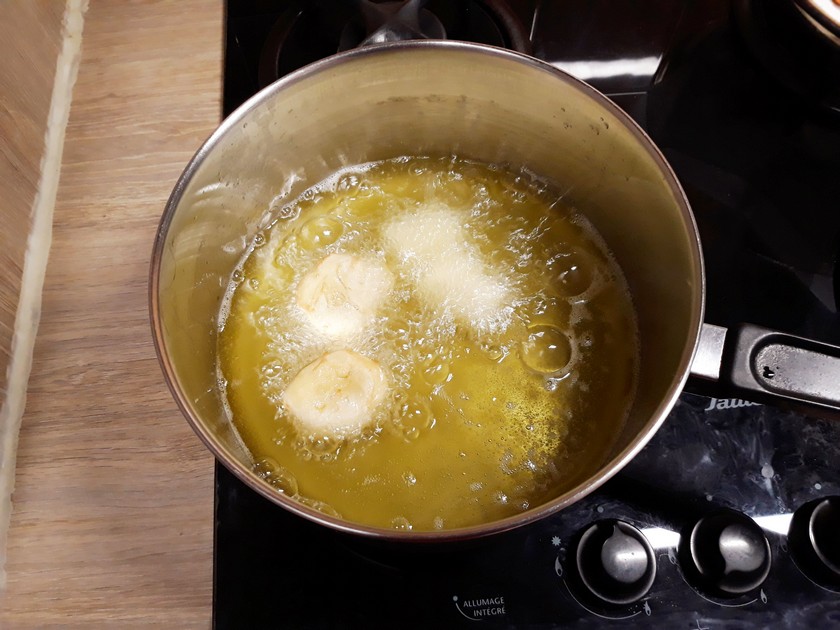 Copyright: Audrey Vautherot
3- Drain them with a skimmer and place them in a dish covered with paper towels to remove excess oil.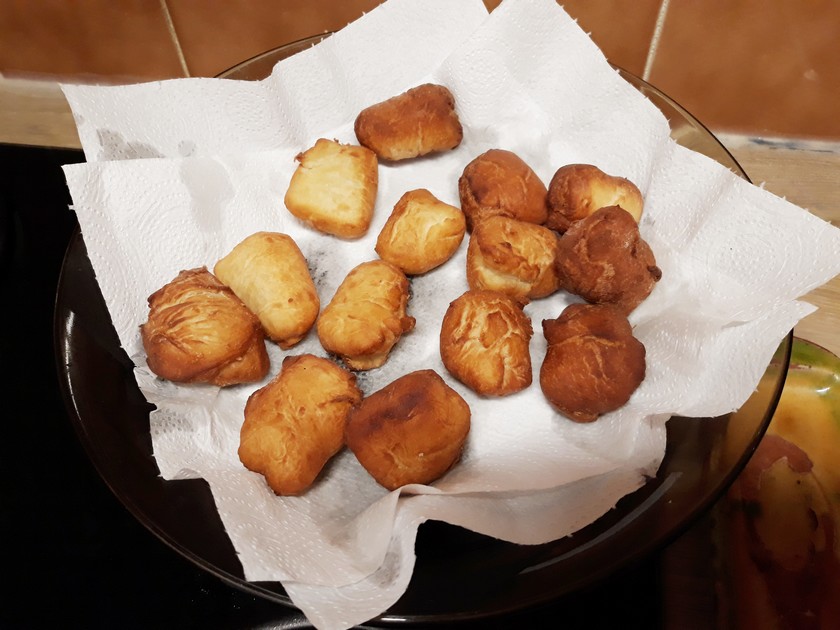 Copyright: Audrey Vautherot
4- Serve these New Orleans beignets warm or cold, but always sprinkled with lots of confectioners' sugar.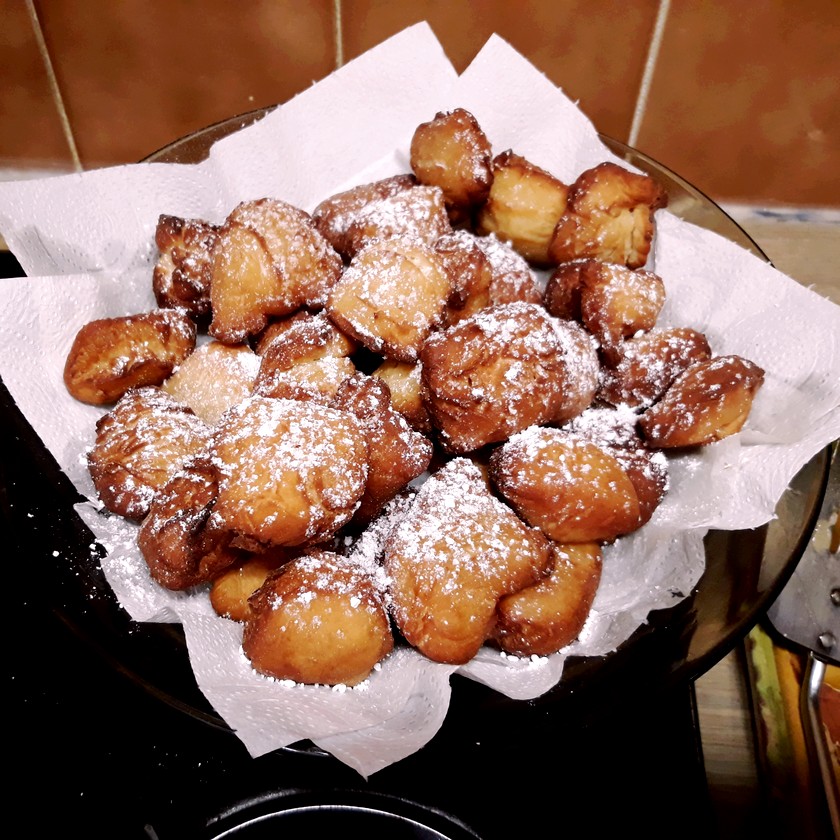 Copyright: Audrey Vautherot
You'll be blown away by their deliciously soft texture.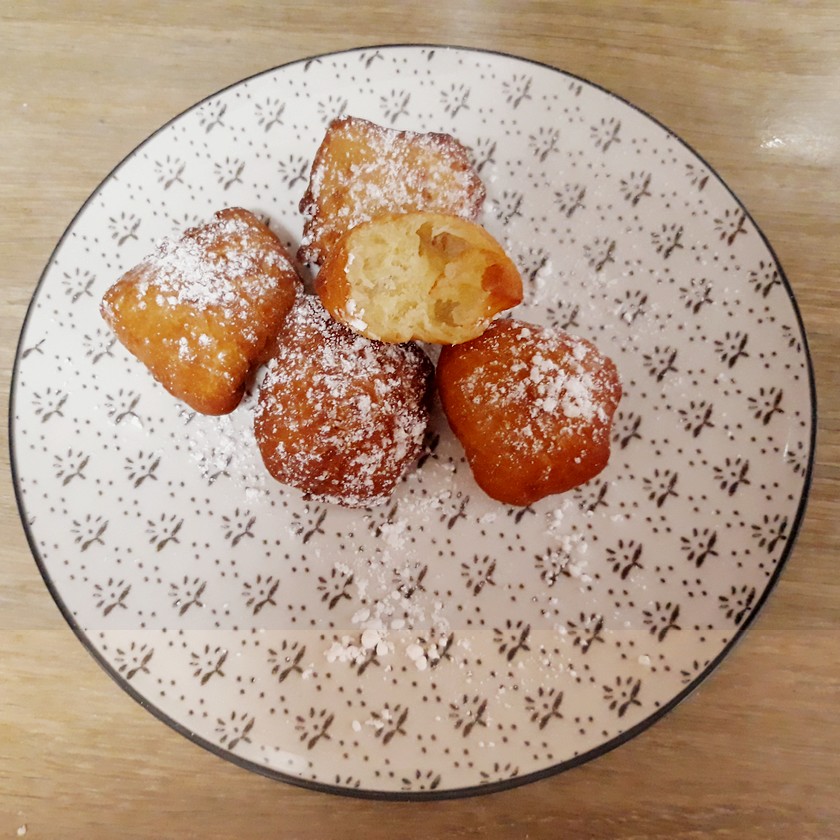 Copyright : Audrey Vautherot
Copyright image:
Audrey Vautherot