Fig Cake: A Recipe Without Butter
When you have a fig tree in your garden, you usually make jams and pies with figs. But did you know that you can also make delicious cakes with this autumn fruit? I propose to you to discover an easy recipe of soft cake with fresh or frozen figs.
Ingredients
Here are the ingredients needed to make a moist fig cake for 6 people:

500 g fresh or frozen figs
a knob of vegetable margarine for the mould
30 g olive oil
100 g brown sugar
a sachet of vanilla sugar
125 g flour
half a packet of yeast
a pinch of salt
a teaspoon of powdered cinnamon
2 eggs
70 g almond powder
2 to 3 tablespoons of milk


Preparation
1- If you use frozen figs to make this moist fig cake, thaw them for an hour in a sieve placed over a container.

2- Break the eggs into a large bowl and mix with the sugar, vanilla sugar and olive oil.

3- Pour the flour, yeast, salt, cinnamon and almond powder into a large bowl.

4- Gradually add the liquid egg mixture to the dry ingredients.

5- Finally, add 2 to 3 tablespoons of milk until you have a smooth dough. Do not over mix the dough.


Assembly and cooking
1- Preheat your oven to 180°C.

2- Grease a round pan with the vegetable margarine.

3- Cut the figs into quarters and arrange the quarters in the bottom of the cake tin.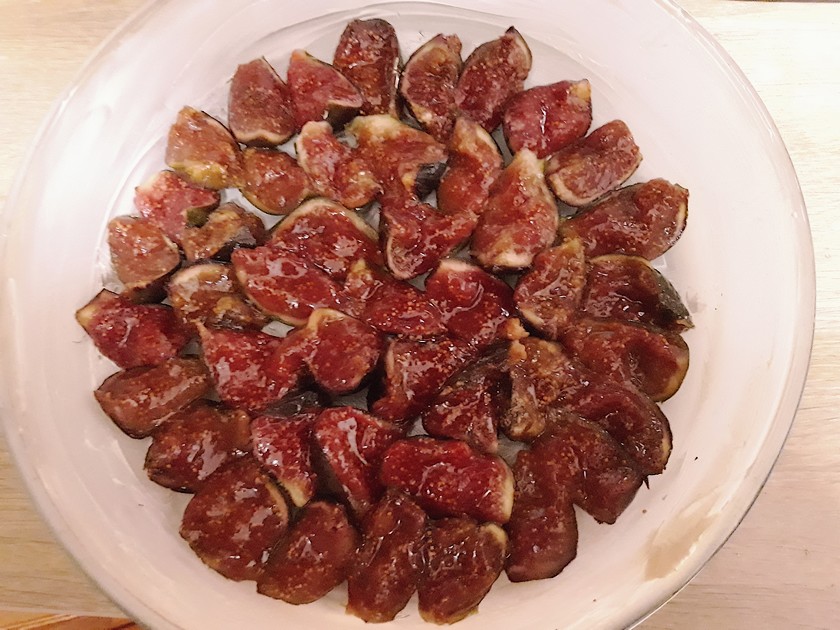 Copyright : Audrey Vautherot
4- Then pour the cake batter into the pan, so that it completely covers the fruit.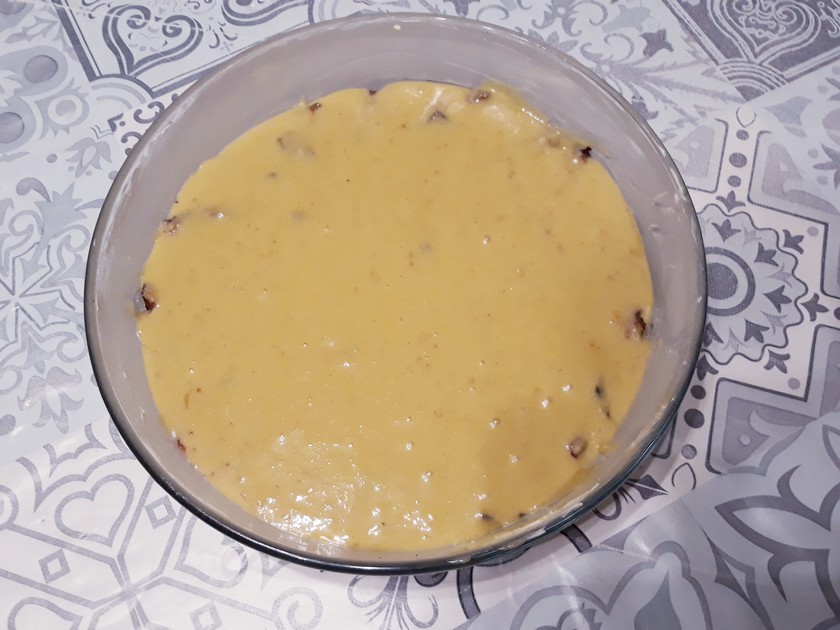 Copyright: Audrey Vautherot
5- Bake this moist fig cake
for 30 to 35 minutes
.
6- Let it cool completely before serving.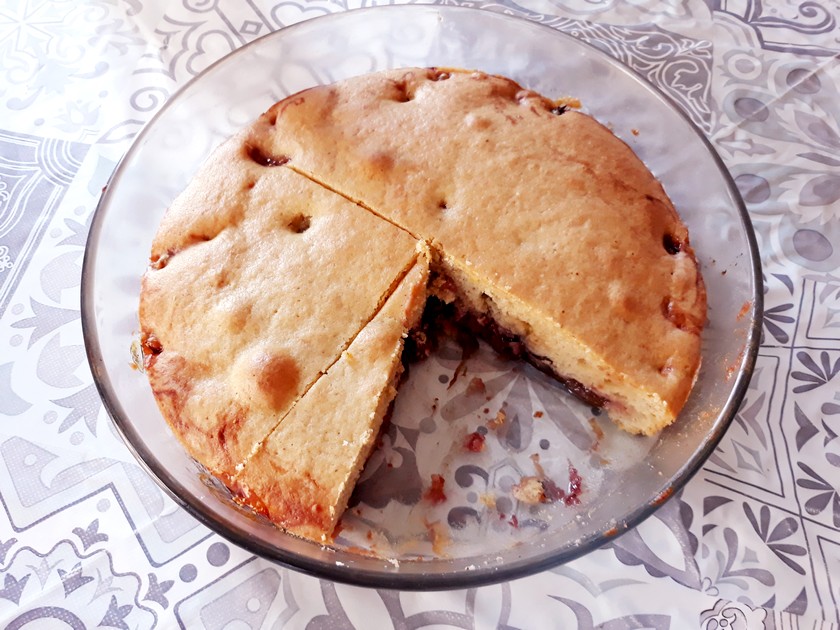 Copyright: Audrey Vautherot
Copyright image:
Audrey Vautherot