Chocolate Mint Pears: A Gourmet Dessert
The pear, present on the shelves throughout the year, is one of the essential fruits for making tasty desserts. We suggest you to discover in pictures how to prepare chocolate mint pears, a recipe as light as greedy.
Ingredients
Here are the ingredients needed to make chocolate mint pears for 4 people:

4 ripe pears
2 bags of green tea with mint
100 g of dark chocolate
3 or 4 tablespoons of almond milk
2 handfuls of slivered almonds
1 sprig of fresh mint


Preparation
To make chocolate mint pears, start by poaching fresh fruit in mint green tea.

1- Bring about 1.2 l of water to a boil.

2- Pour the simmering water into a saucepan with two bags of mint green tea.

3- Let it simmer for another 5 minutes on medium heat to obtain a full-bodied green mint tea.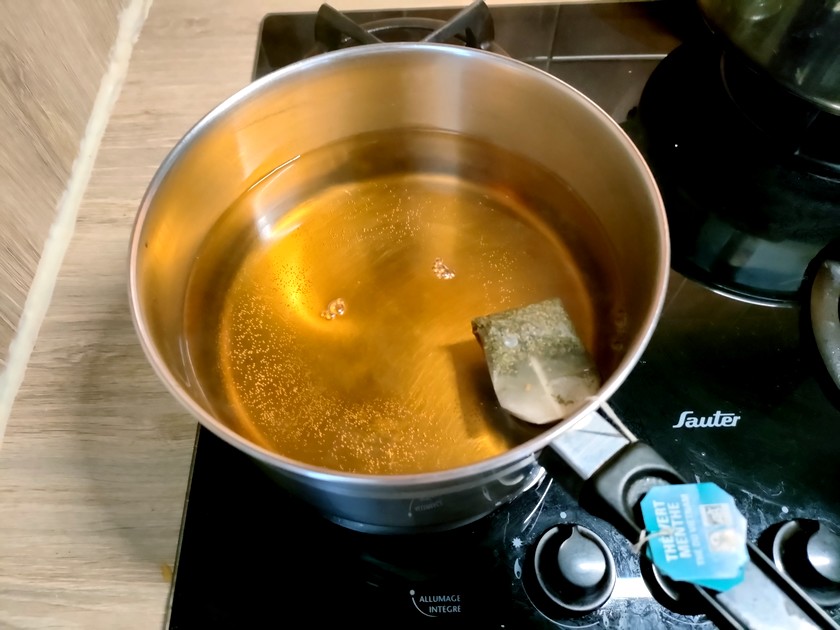 Copyright: Audrey Vautherot
4- Meanwhile, peel the pears and cut them in half to remove the core and seeds.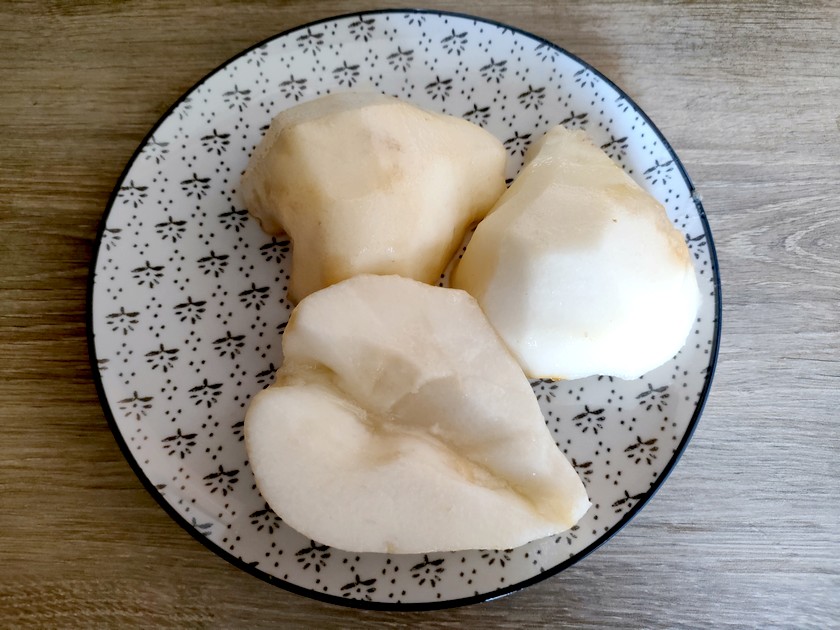 Copyright: Audrey Vautherot
5- Remove the tea bags from the pot and poach the pear halves in the mint green tea
for 5 minutes
.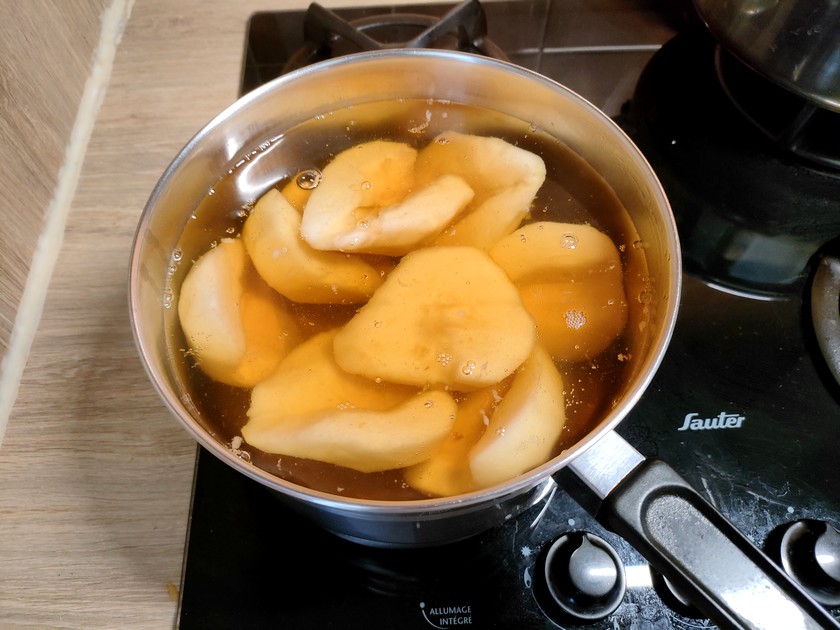 Copyright: Audrey Vautherot
6- Drain the pears and let them cool before arranging your chocolate mint pears on plates.
Note:
you can do this step of cooking the pears the day before and place the poached pears in the fridge overnight before dressing this dessert.
Do not throw away the tea that was used to poach the pears! Put it in a carafe in the fridge and you will get a delicious homemade
Iced tea
flavored with mint and pear ;-)
Assembly
1- Brown the slivered almonds in a pan without adding any fat.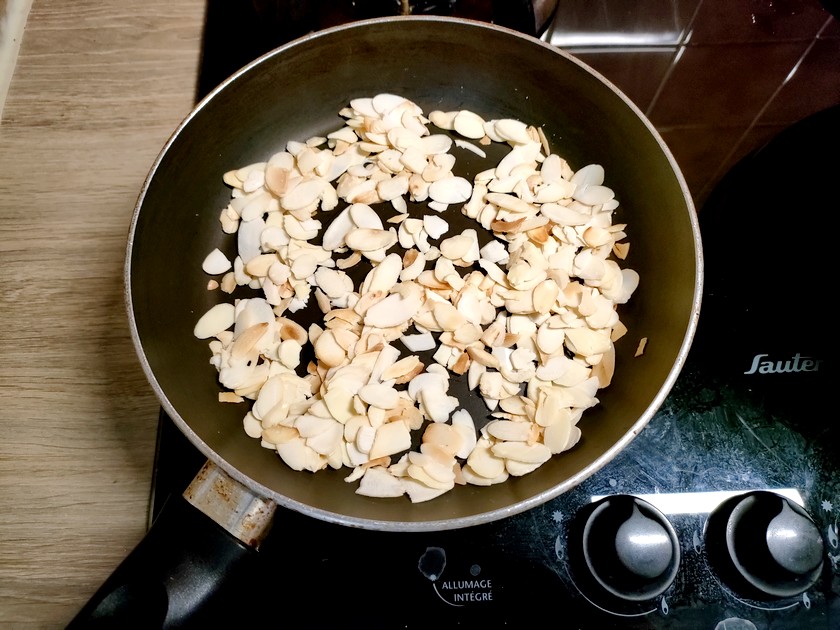 Copyright: Audrey Vautherot
2- Break the chocolate into a small saucepan and add 3 tablespoons of almond milk.
3- Melt the chocolate over very low heat, stirring constantly until it becomes smooth and shiny.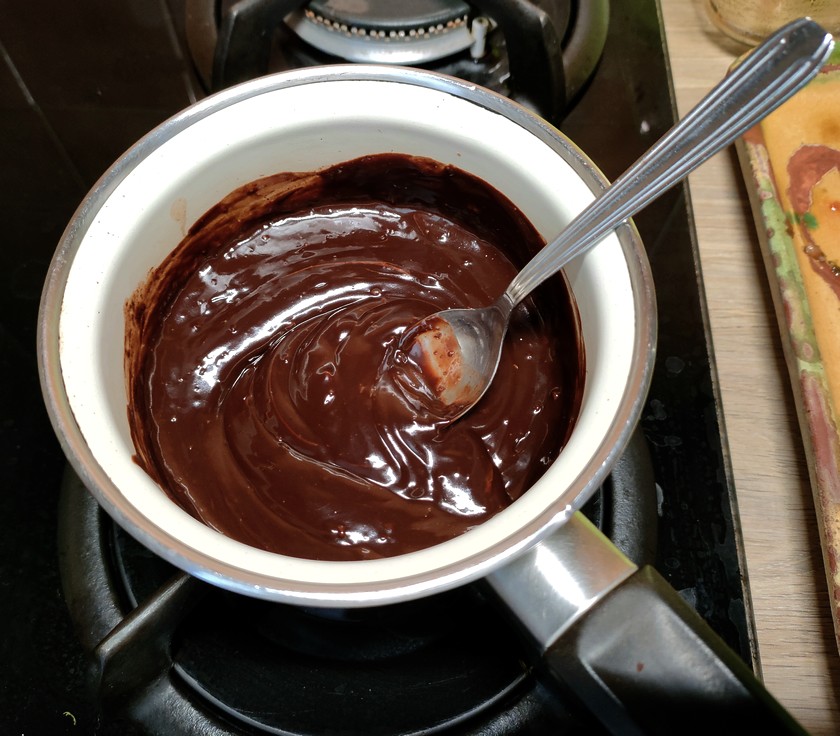 Copyright: Audrey Vautherot
To note:
when the chocolate has melted, you can add a tablespoon of almond milk at the end if the consistency seems too thick.
4- Arrange two poached pear halves per plate and drizzle with melted chocolate.
5- Sprinkle with toasted almonds and decorate each plate with a few mint leaves.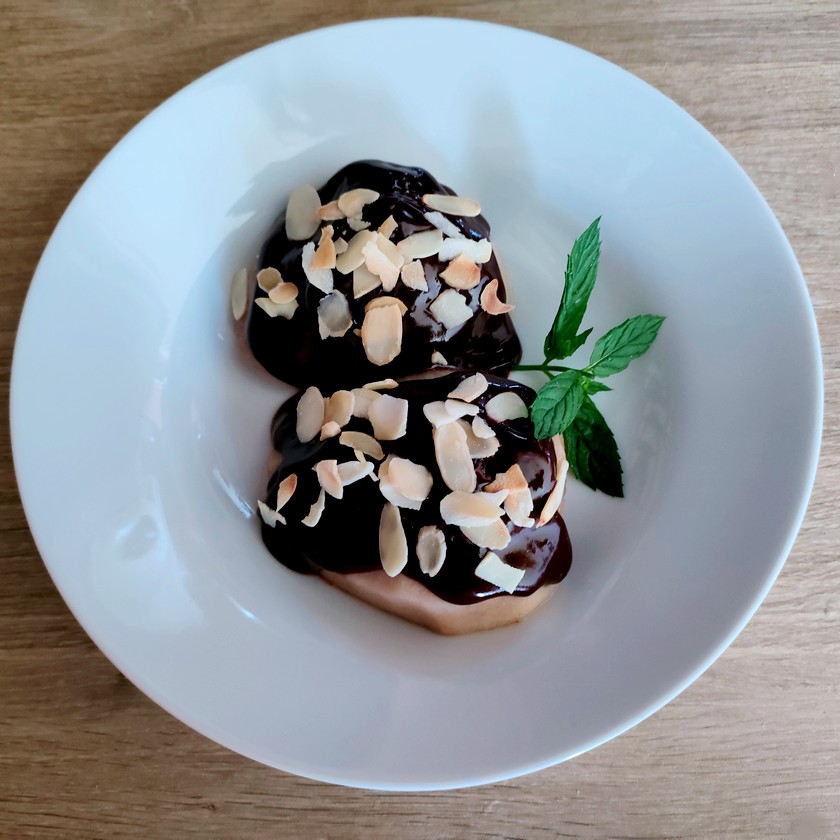 Copyright: Audrey Vautherot
To note:
the greediest can accompany these chocolate mint pears with a scoop of vanilla ice cream.
But, with or without ice cream, you're in for a treat!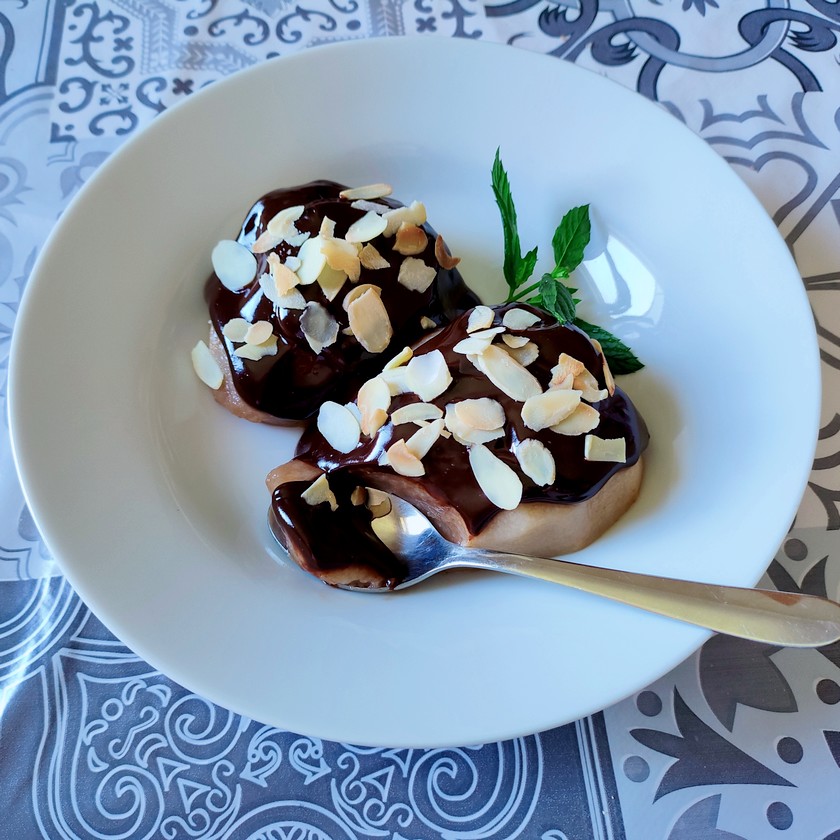 Copyright: Audrey Vautherot
Copyright image:
Audrey Vautherot