Apple Polenta Cake: A Gluten-free Dessert
Did you know that it is possible to prepare very tasty gluten-free cakes using cornmeal or polenta? If you doubt it, try our apple polenta cake recipe! You will be amazed by its sweetness and soft texture.
Ingredients
Here are the ingredients needed to make an apple Polenta cake for 6-8 people:

200 g soft butter at room temperature
150 g sugar
2 packets of vanilla sugar
4 eggs
100 g polenta
100 g almond powder
3 golden apples
a knob of butter for the mold


Preparation
To make this apple Polenta cake, take the butter out of the refrigerator well in advance so that it is soft.

1- Whip the butter with the sugar and vanilla sugar.

2- Add the whole eggs one by one, mixing well.

3- Add the Polenta and almond powder last, and mix until you get a homogeneous preparation, as in the picture below.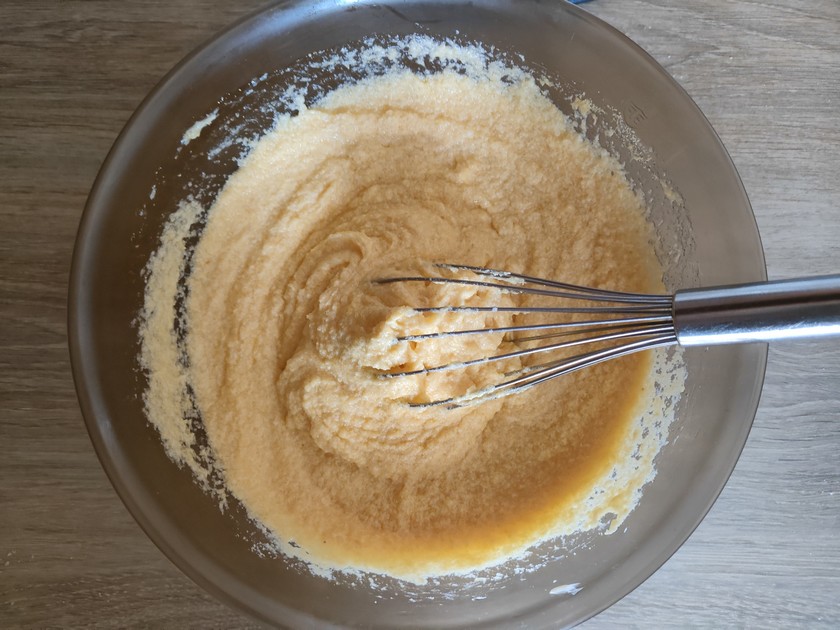 Copyright: Audrey Vautherot
4- Peel the apples and cut them into quarters. Cut each quarter into 3 or 4 not too thin strips.
Assembly and cooking
1- Preheat your oven to 180°C.

2- Butter a baking pan and place half of the apple slices in the bottom of the pan.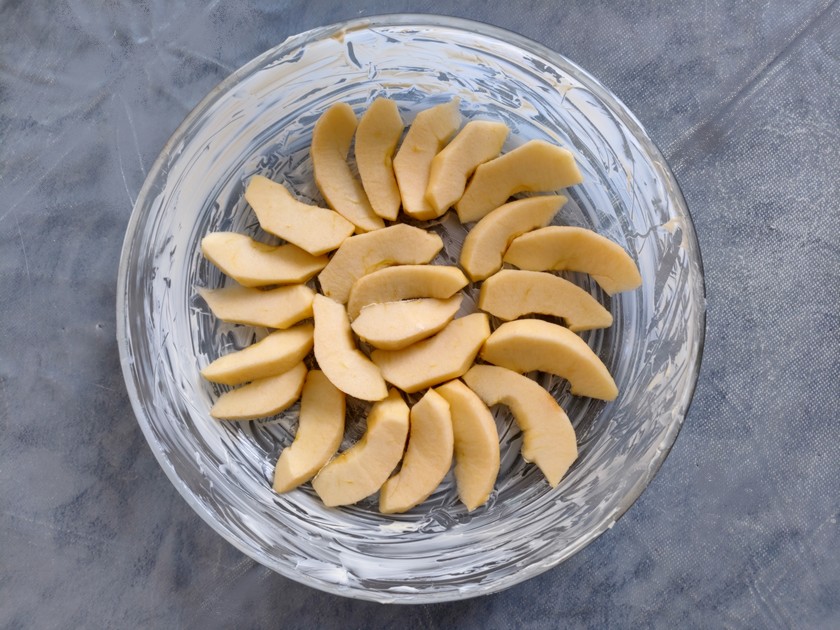 Copyright : Audrey Vautherot
3- Pour the polenta mixture on top and smooth the surface with a spatula.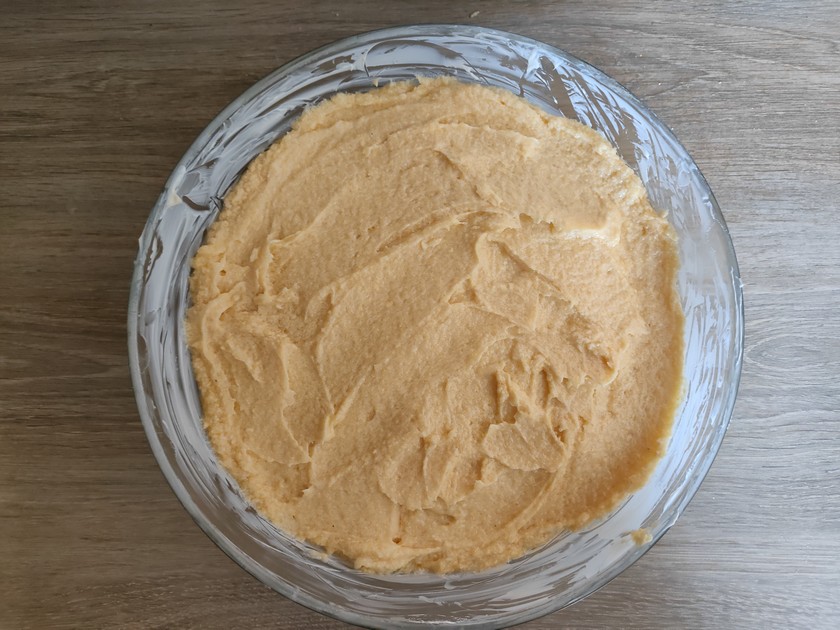 Copyright: Audrey Vautherot
4- Spread the remaining apples evenly over the top of the cake.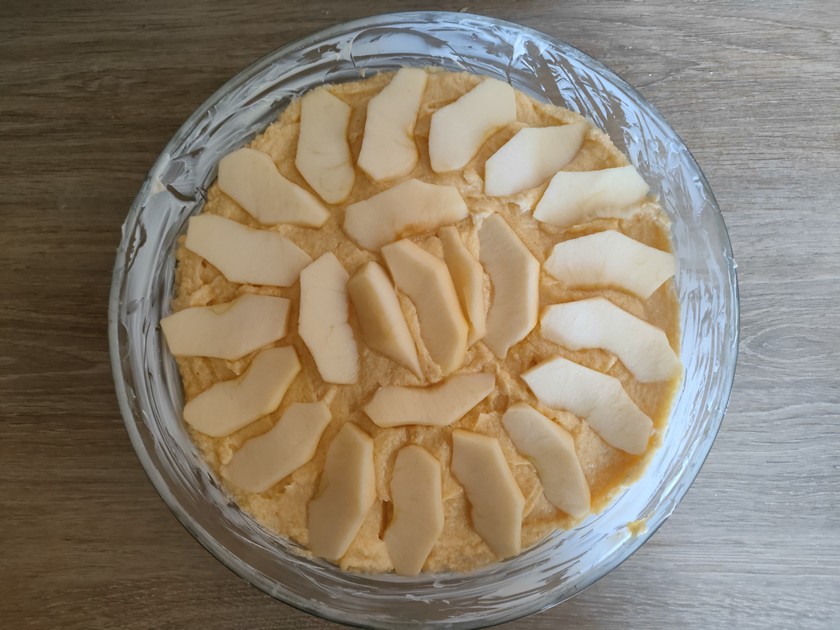 Copyright : Audrey Vautherot
5- Bake the apple polenta cake
for about 35 minutes
, until firm and golden brown.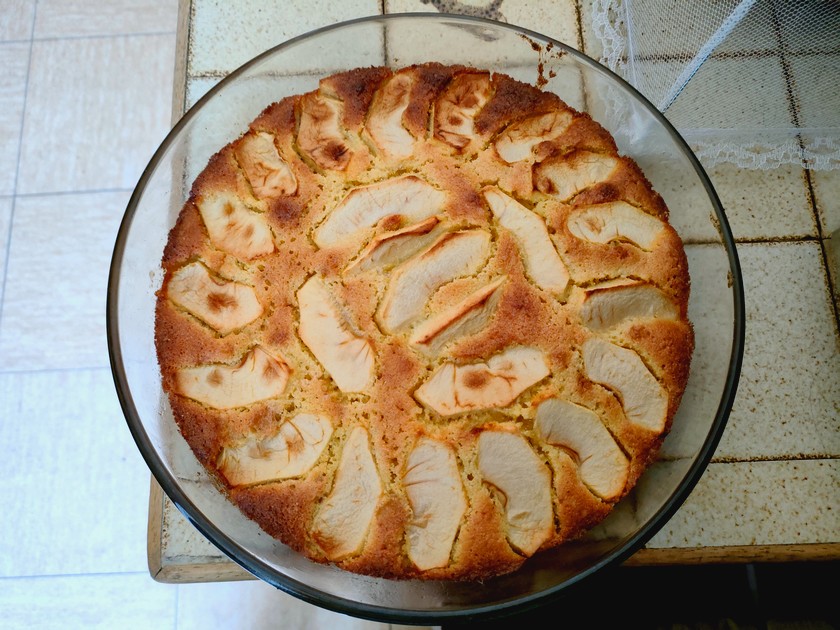 Copyright: Audrey Vautherot
6- Let it cool before cutting it. Serve it preferably at room temperature.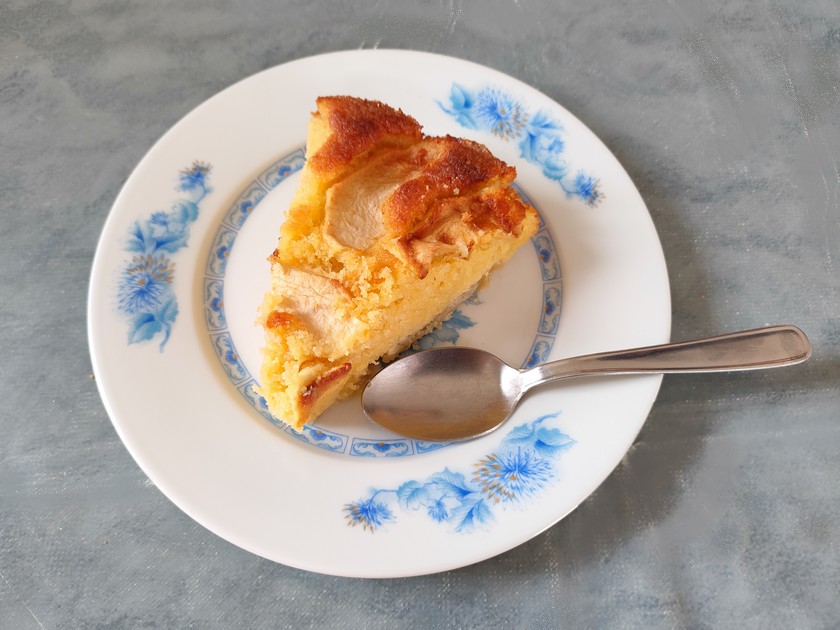 Copyright: Audrey Vautherot
Copyright image:
Audrey Vautherot