Asparagus And Eggs Casserole: An Easter Starter
Easter is a time for eating eggs. To respect the custom while honouring a seasonal vegetable, we suggest you prepare an egg casserole with asparagus. This easy yet refined recipe is a perfect starter for an Easter meal.
Ingredients
Here are the ingredients needed to make asparagus Eggs casserole for 4 people:

100 g cooked green asparagus
20 cl of liquid or vegetable cream
grated cheese
4 large eggs
chopped chives
salt and pepper

To note: for this recipe, you can use wild green asparagus, small asparagus in a jar or the tips of large fresh asparagus found at the market.


Preparation
The preparation of the Eggs casserole with asparagus is very simple.

1- Divide the small asparagus or the cooked asparagus tips in the bottom of 4 ramekins.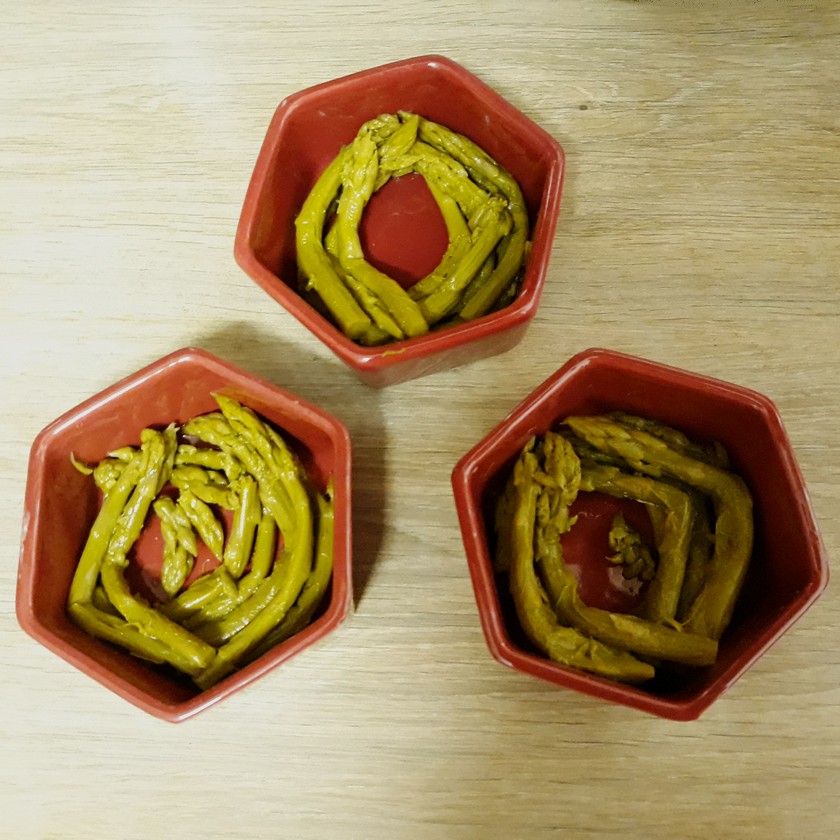 Copyright: Audrey Vautherot
2- Top them with about 2 tablespoons of liquid cream and sprinkle with grated cheese of your choice (Gruyere, Comté or Parmesan for example).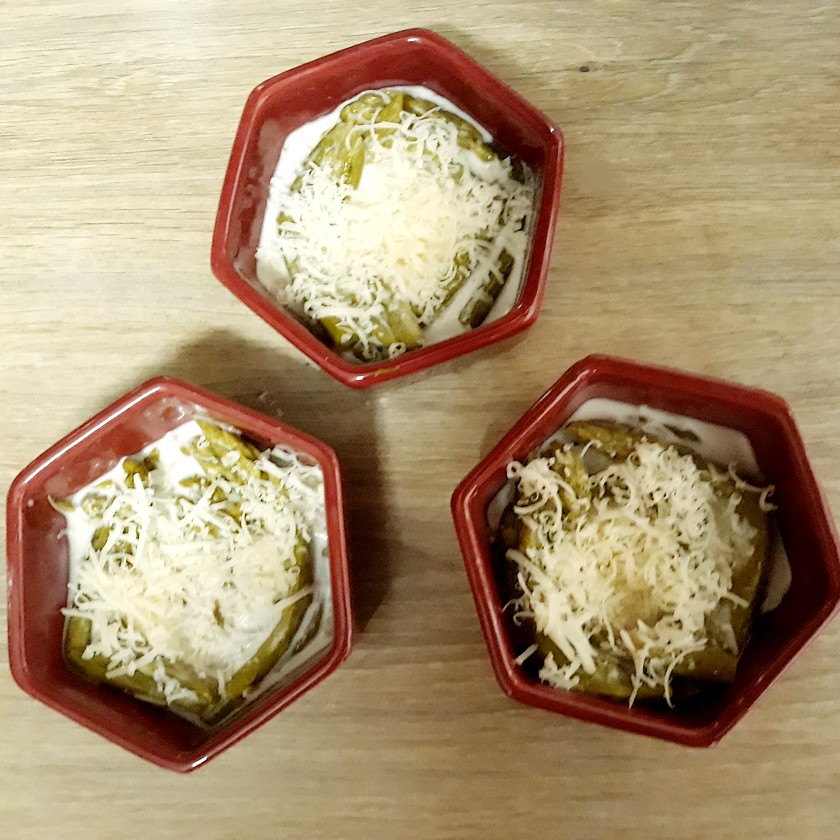 Copyright : Audrey Vautherot
3- Gently break a large extra-fresh egg into each ramekin. Season with salt and pepper and sprinkle with chopped chives.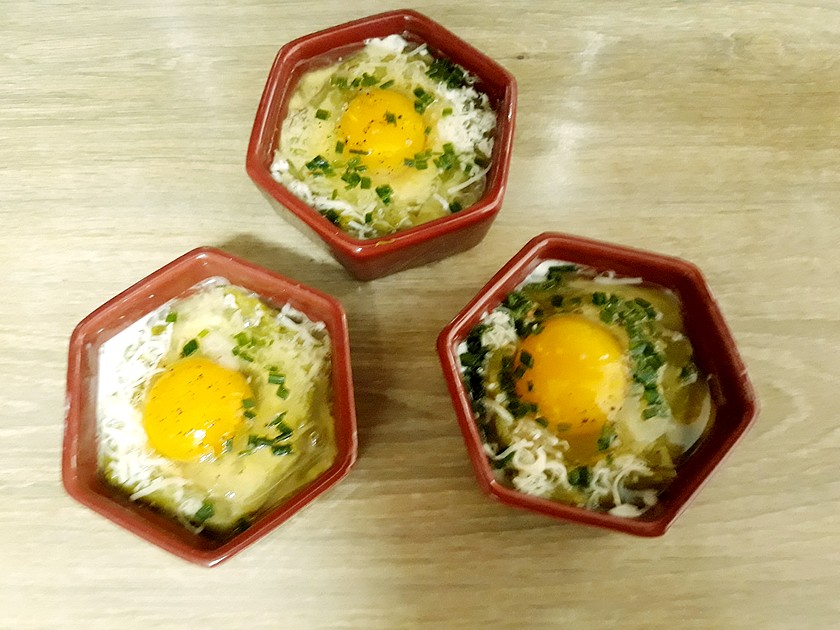 Copyright : Audrey Vautherot
Cooking
As a general rule, the eggs are cooked for about ten minutes in the oven at 200°C in a bain-marie. But it is also possible, and even easier, to cook them in a steamer.

1- Put the ramekins in the basket of your steamer.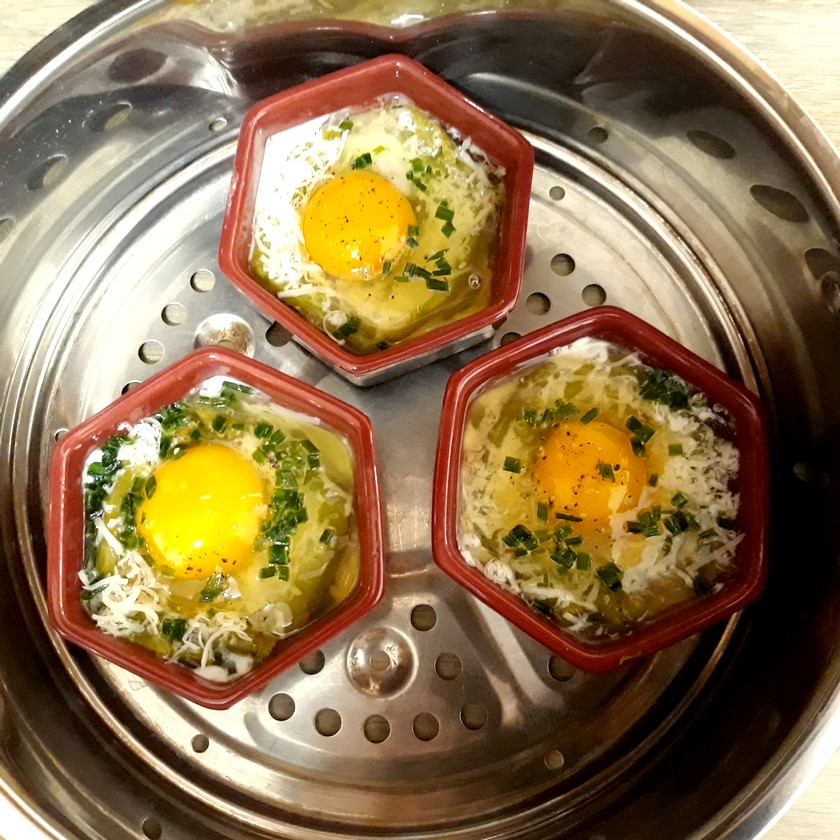 Copyright : Audrey Vautherot
2- Cook the asparagus eggs casserole
for about 10 minutes
, until the white is set.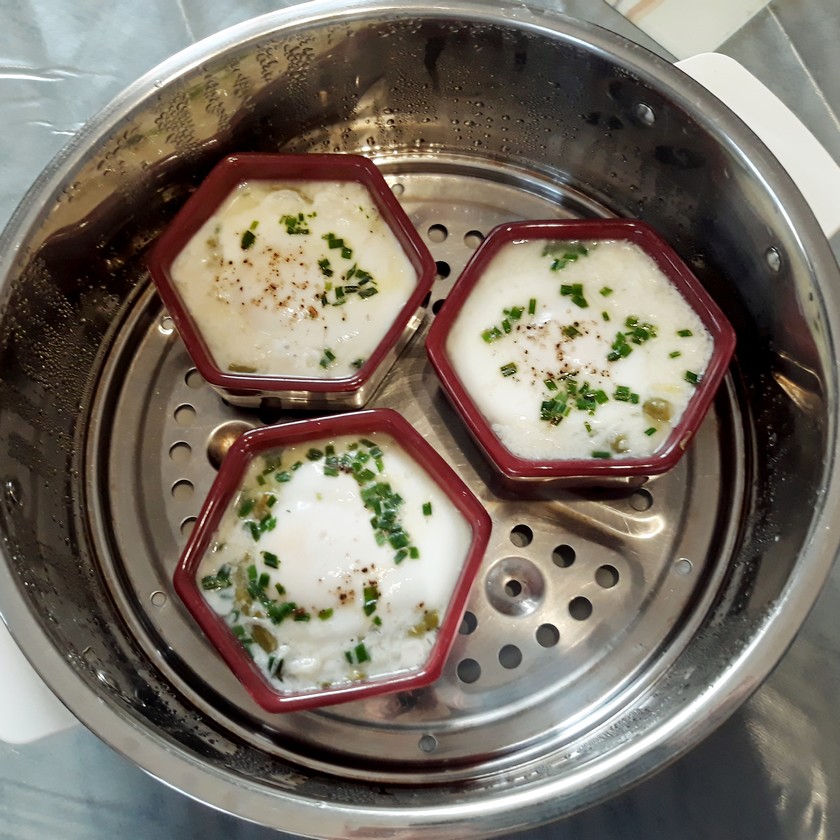 Copyright: Audrey Vautherot
To note
: It is normal for a thin white film to form on the yolk during cooking. This does not mean that the egg is overcooked as the yolk remains runny underneath.
3- Serve these eggs with baguette or country bread.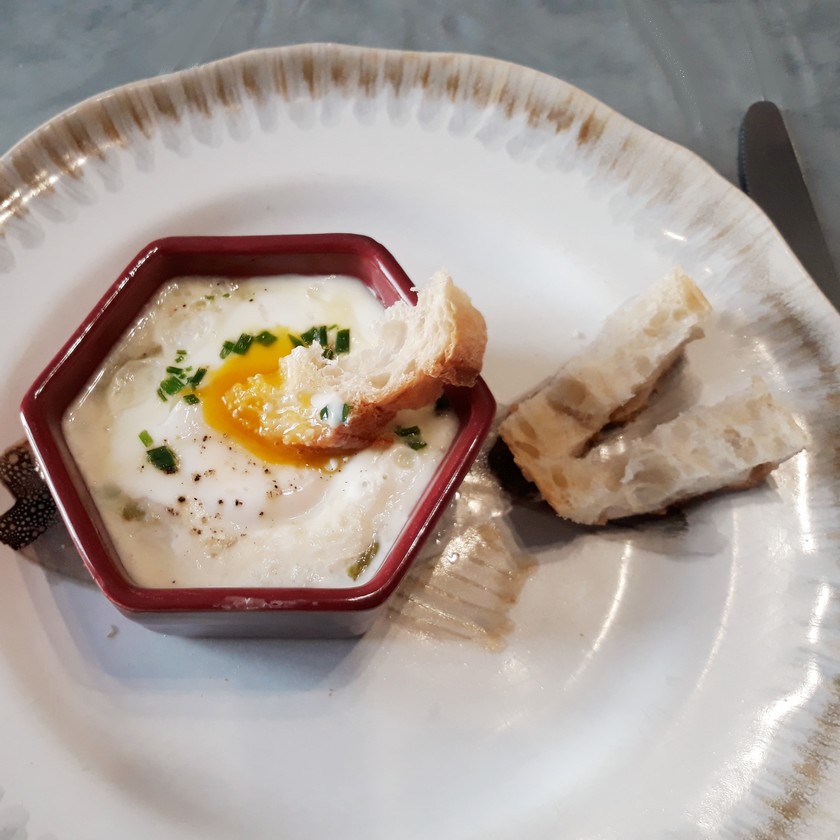 Copyright: Audrey Vautherot
Copyright image:
Audrey Vautherot