The Upper Rhine Valley: A Destination In The Heart Of Europe
If you want to discover the charms of three countries in a single stay, go to the Upper Rhine Valley! Located in the heart of Europe, this destination has many natural, cultural and gastronomic attractions.
A 3 in 1 destination
If you're looking for your next European holiday destination and are having trouble choosing between France, Germany and Switzerland, head to the Upper Rhine Valley!

This cross-border region allows you to discover the facets of three different countries in one destination, without going very far from home.

Thanks to its advantageous geographical location along the Rhine, this region is well connected and it is easy to move from one country to another.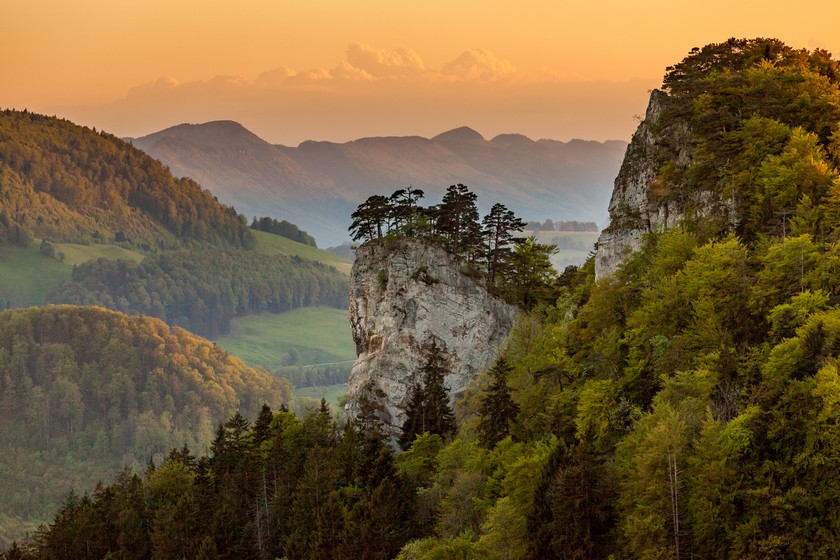 Copyright: Baselland/Jan Geerk
A region with many facets
The Upper Rhine Valley brings together several destinations worth a visit.

Alsace is world famous for its half-timbered houses, churches and castles. Its craftsmanship and picturesque villages make it a unique region in France.

It attracts visitors from all over the world for its Christmas traditions and its gastronomy.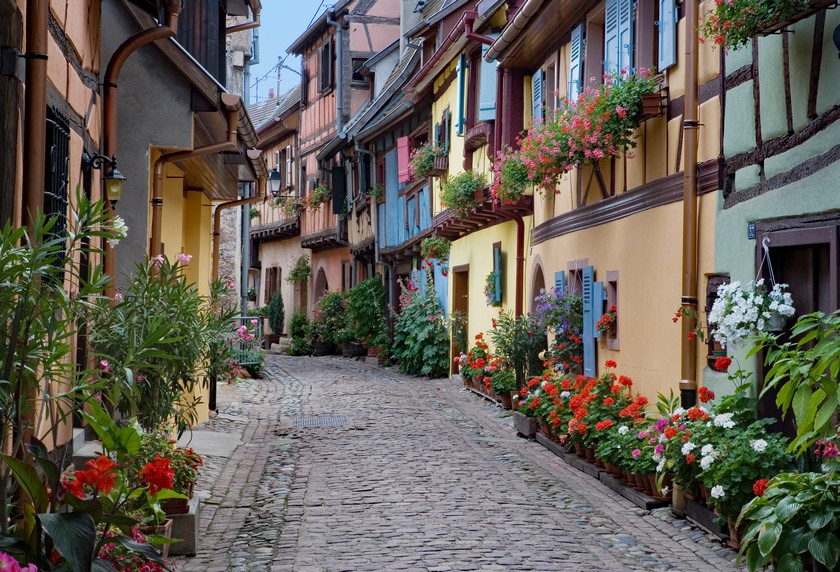 Copyright : Tourism Eguisheim-Rouffach
The Black Forest
, which is a region in southwestern Germany, gave its name to the famous chocolate and cherry cake.
But this forest region is also known for its cuckoo clocks, traditional hats with large red pompons and outdoor recreation.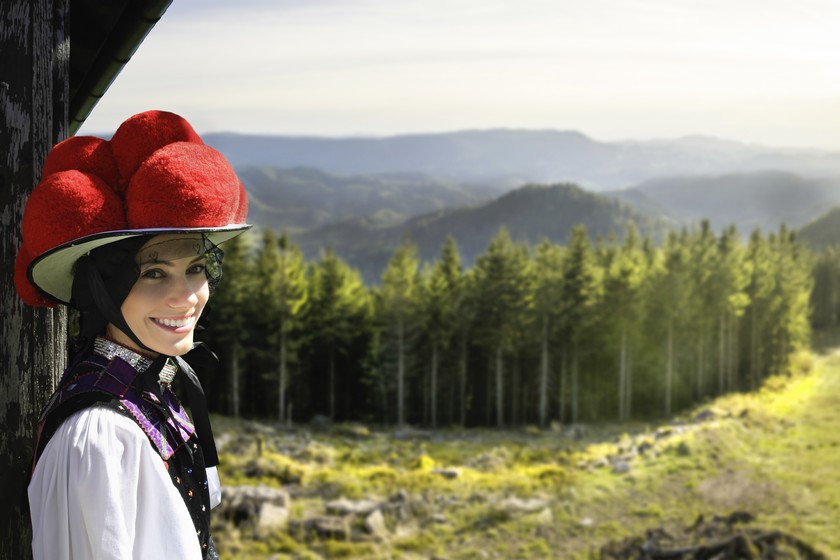 Copyright: Schwarzwald Tourismus
On the Swiss side, the canton of
Basel-Country
invites you to follow in the footsteps of the Romans by visiting its ancient Roman sites.
This region is also very popular with tourists for its beautiful landscapes and for the lively atmosphere of the city of Basel!
A big bath of nature
The Upper Rhine Valley, with its landscapes nestled around the Rhine, is the ideal destination for outdoor sports and recreation enthusiasts.

Indeed, the biggest asset of this destination lies in its wild landscapes consisting of deep forests, lakes, high peaks and hiking trails.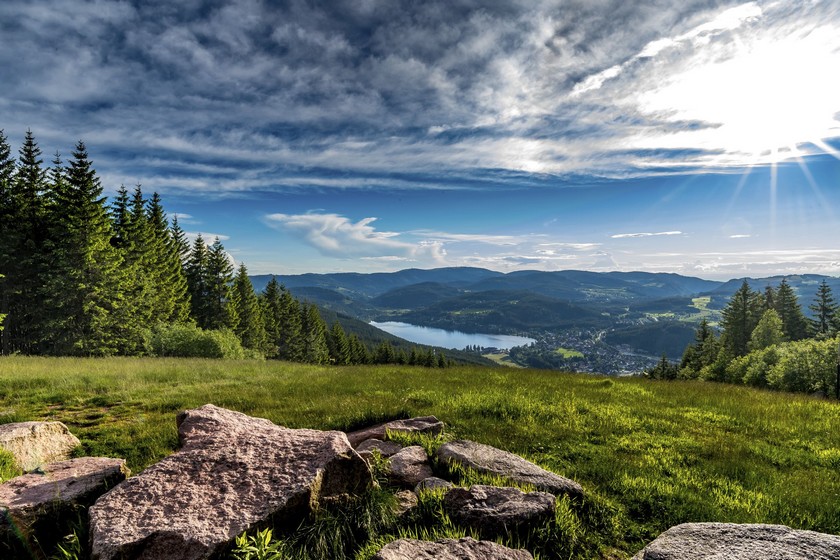 Copyright: Klaus Hansen
Nature lovers and outdoor sports enthusiasts can enjoy hiking and cycling, but also climbing and canoeing! It is even possible to go skiing in winter.
Cities between tradition and modernity
The Upper Rhine Valley, which combines three countries into one destination, offers very diverse cities, but each one more vibrant than the next.

During your stay, you can visit Basel, Freiburg, Karlsruhe, Baden-Baden, as well as Strasbourg, Colmar and Mulhouse.

Thanks to the proximity of major airports and train stations, it is easy to get to this valley and even visit all three countries in a very short time, the time of a European road trip or in a single day.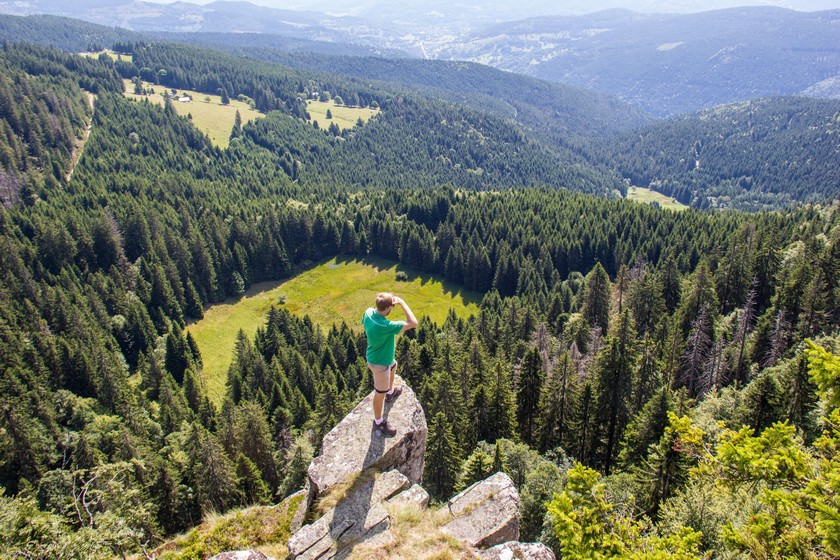 Copyright: D.Lett
Depending on your preferences, you can organize
a shopping, gastronomic or wellness trip
thanks to the thermal baths located in this region, especially in the beautiful spa town of Baden-Baden.
Don't hesitate to go there
at different times of the year
to discover the ancestral traditions of the heart of Europe.
Come and take part in the wine festivals, around wine and grape harvesting, glittering Christmas markets or carnival entertainment.
As you can see, this little-known region, which still escapes the tourist crowds, has many treasures to discover.
To find out more about this destination nestled in the heart of Europe, we invite you to visit the official website for the promotion of tourism in the region (see link below).
Copyright image:
Baselland /Jan Geerk