Zucchini Flower Omelette: An Easy Recipe
If your zucchini plants produce a lot of flowers, you may be wondering what to do with this delicate ingredient that doesn't keep for long. The fritters are delicious but rather greasy and the recipes of stuffed flowers are always a little complicated... That's why we propose you to discover a much simpler and quicker recipe to make: the zucchini flower omelette!
Ingredients
Here are the ingredients needed to make a zucchini flower omelet for 4 people:

a dozen zucchini flowers
5 eggs
a small bunch of flat parsley
salt and pepper
2 tablespoons of olive oil


Preparation
To make this zucchini flower omelet, you need to start by cleaning the freshly picked zucchini flowers or those brought in from the market.

1- Remove the stem and pistil from the flowers by cutting them at the base, then wash them under cold water and dry them gently on absorbent paper.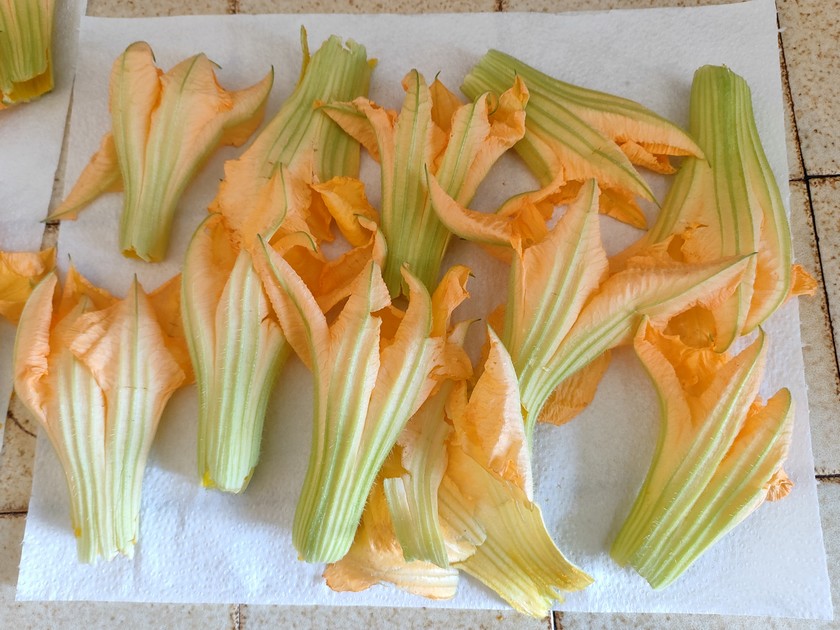 Copyright: Audrey Vautherot
2- Cut each flower into two or three depending on its size.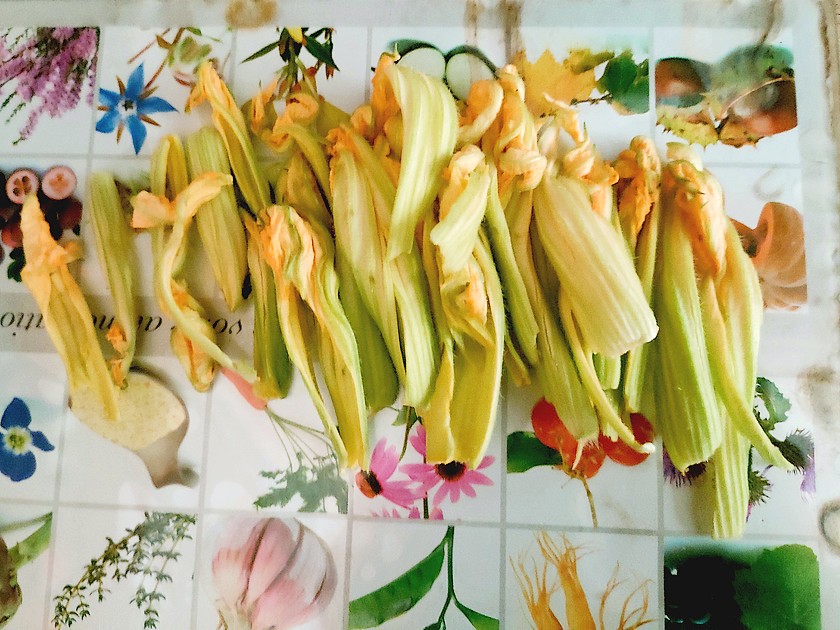 Copyright: Audrey Vautherot
3- Beat the eggs with a fork. Season with salt, pepper and chopped parsley.
Cooking
1- Heat the olive oil in a large frying pan.

2- Sauté the zucchini flowers quickly until they become tender.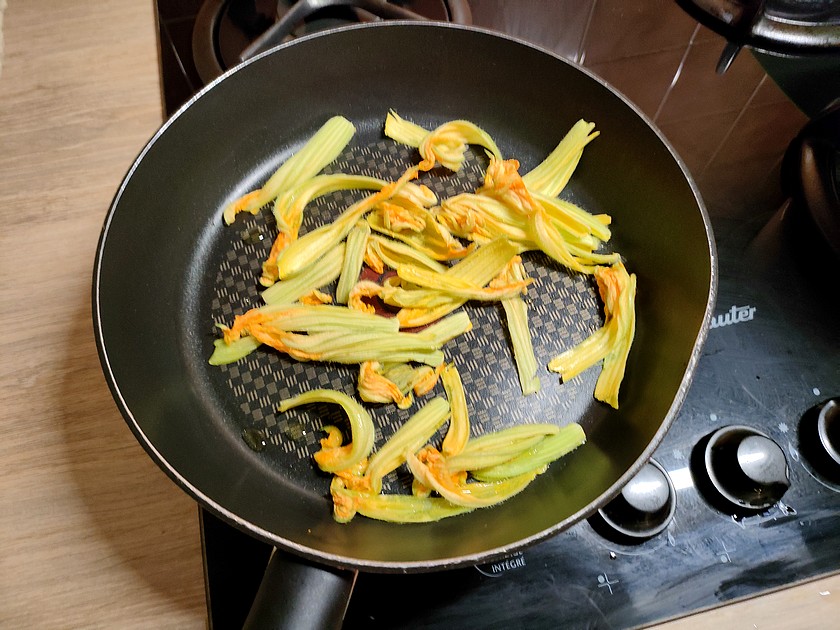 Copyright: Audrey Vautherot
3- Pour the beaten eggs on top and cook
on high heat for 5 minutes
.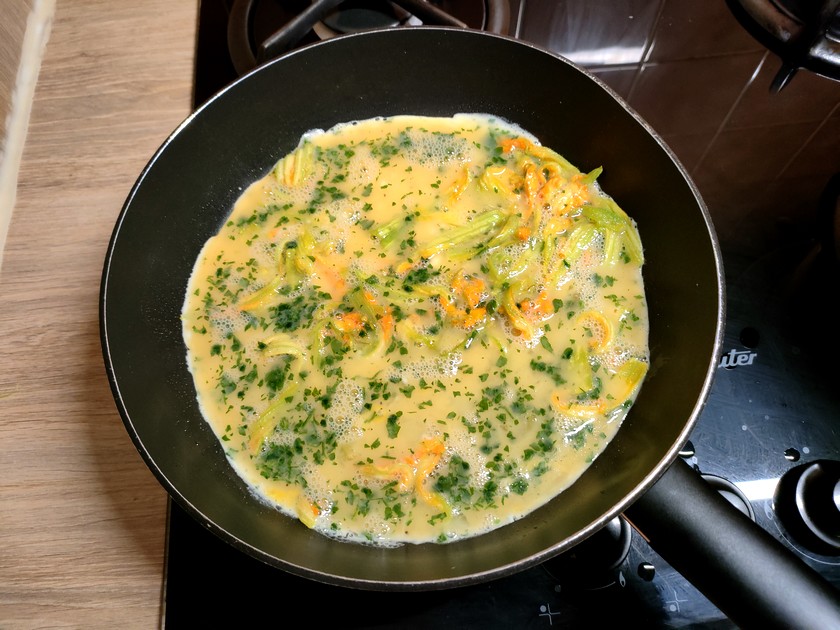 Copyright: Audrey Vautherot
4- When the bottom of the omelet is cooked, turn it over with a plate and cook for another
5 to 10 minutes on low heat
.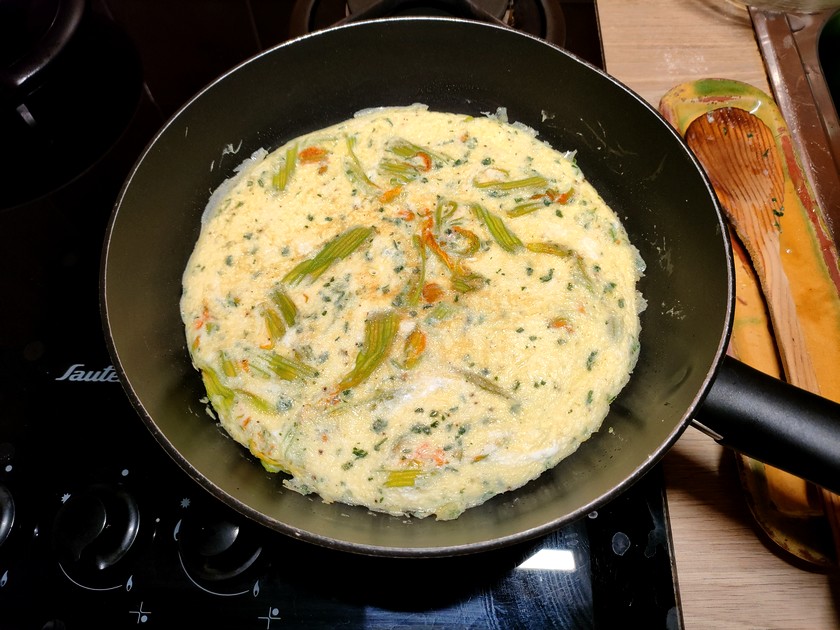 Copyright: Audrey Vautherot
To note:
with the above proportions, you can make a large thin omelet to serve hot, warm or cold. It's a real treat as an appetizer!
If you are looking for other ideas to cook these delicate edible flowers typical of Nice cuisine, we invite you to discover opposite our recipe for stuffed zucchini flowers and the unavoidable Nice zucchini flower fritters!
Copyright image:
Audrey Vautherot