Barbecued Pork Belly: An Easy Recipe
With the return of the warm weather comes the barbecue season. For a change from the traditional merguez and brochettes, you can treat your guests to pork marinated in spices and herbs. We suggest you discover an easy and tasty recipe: grilled pork belly.
Ingredients
Here are the ingredients needed to make grilled pork belly for 4 people:

4 slices pork belly
1 tablespoon sweet paprika
1 teaspoon cumin
1 teaspoon powdered or grated ginger
1 teaspoon garlic powder or grated
1 teaspoon dried oregano
2 tablespoons of olive oil
1 lemon
salt and pepper


Preparation
The secret to successful barbecued pork belly is to prepare a marinade with spices and aromatics.

1- In a bowl, mix paprika with cumin, ginger, garlic and dried oregano.

2- Tie it all together with the olive oil as if you were making a vinaigrette.

3- Squeeze the lemon and add the juice. Season with salt and pepper.

4- Lay the slices of pork belly flat in a hollow container.

5- Coat them with the marinade, turning them so that they soak up the marinade on all sides.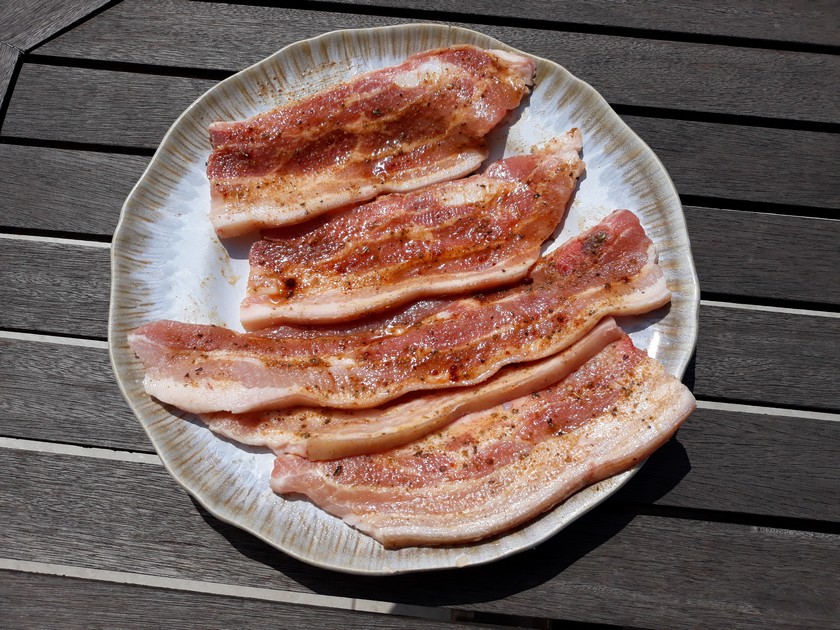 Copyright: Audrey Vautherot
6- Cover the dish and let the meat marinate
at least one hour
in the refrigerator or more if you have time.
Cooking
1- You can cook the marinated pork belly slices on a plancha or in a frying pan over high heat.

2- Count about 10 to 15 minutes of cooking depending on the thickness of the slices.

3- Turn them over halfway through cooking, lacquering them with the remaining marinade.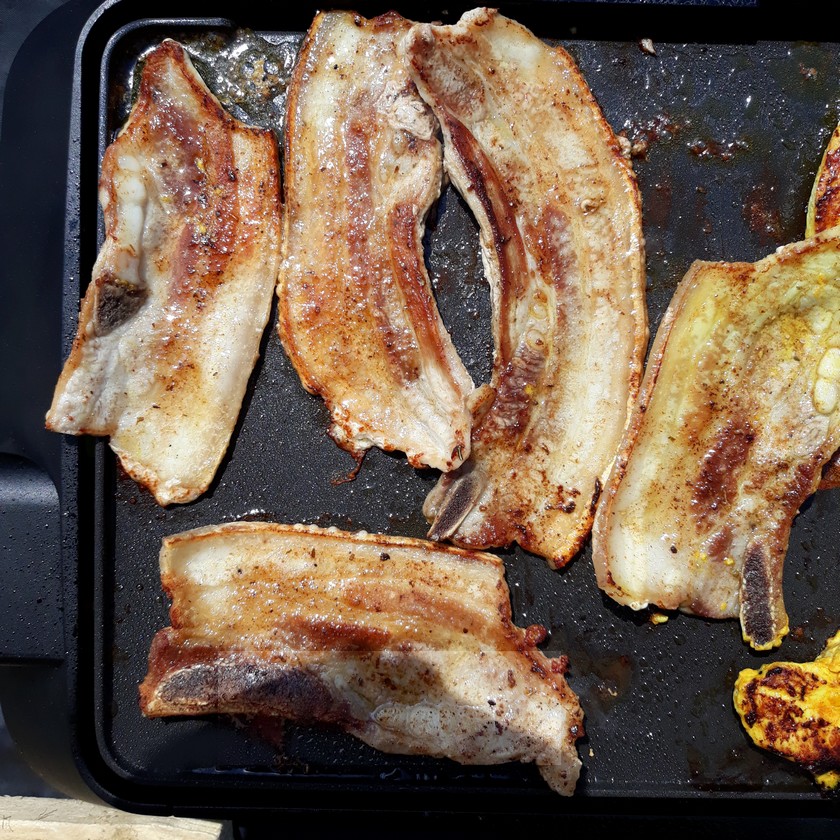 Copyright : Audrey Vautherot
4- Cook the pork belly slices over high heat until they are well grilled.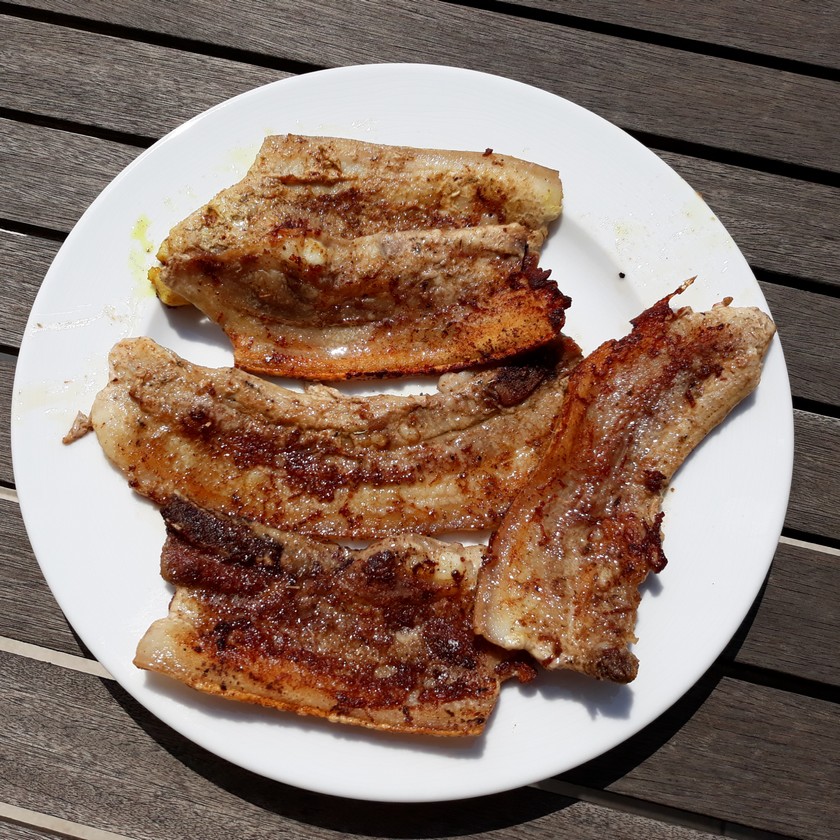 Copyright: Audrey Vautherot
Copyright image:
Audrey Vautherot