Apple Crisp Pie: An Easy Recipe
Everyone loves apple pie and other apple pies. But we don't always know how to prepare this homemade dessert. If you are not an expert in homemade shortcrust or puff pastry, we suggest you discover a very easy recipe to make a crispy apple pie using brick pastry.
Ingredients
Here are the ingredients needed to make an apple crisp pie for 4 people:

4 apples
juice of half a lemon
2 packets of Vanilla sugar
a pinch of powdered ginger
5 sheets of brick pastry
30 g melted butter
2 tablespoons of sugar


Preparation
To make this apple crisp pie, start by preparing the pie filling.

1- Peel and core the apples and dice them in a saucepan.

2- Add the lemon juice, Vanilla sugar and ginger powder.

3- Simmer this mixture over low heat for 10 to 15 minutes until the apples are soft.

4- Let this apple compote cool before assembling the pie.


Mounting
To make this apple crisp pie, we recommend using a round cake tin about 20cm in diameter.

1- Line the pan with baking paper.

2- Using a kitchen brush, brush a first sheet of brick pastry with melted Butter and place it in the bottom of the pan.

3- Place two other buttered sheets of brick on top of each other to create the bottom of the pie, then sprinkle the bottom with a tablespoon of sugar.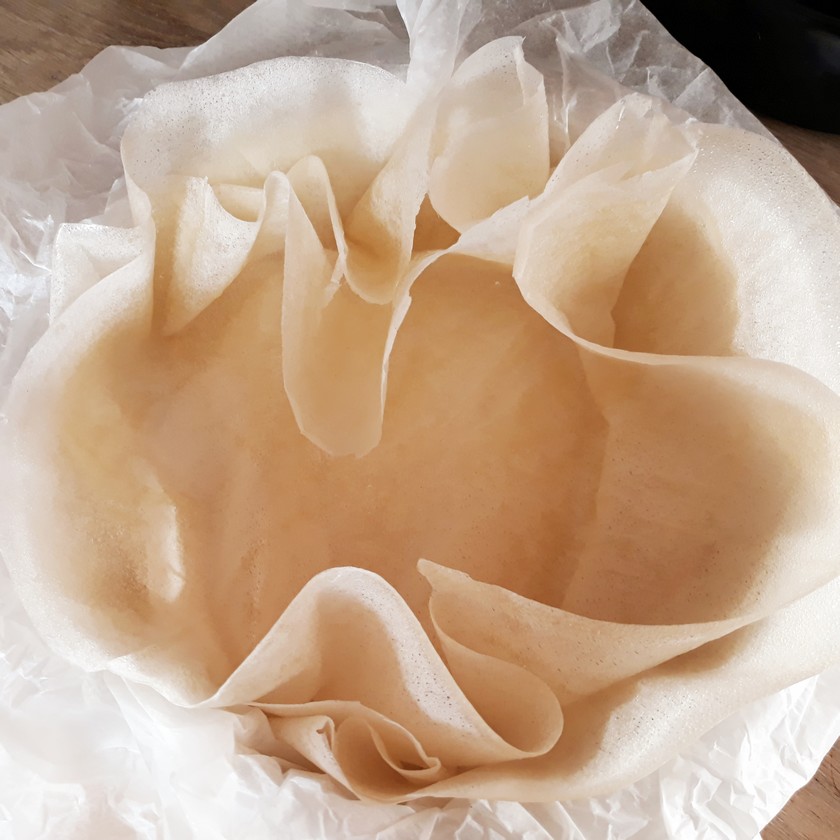 Copyright: Audrey Vautherot
4- Add the ginger apple compote.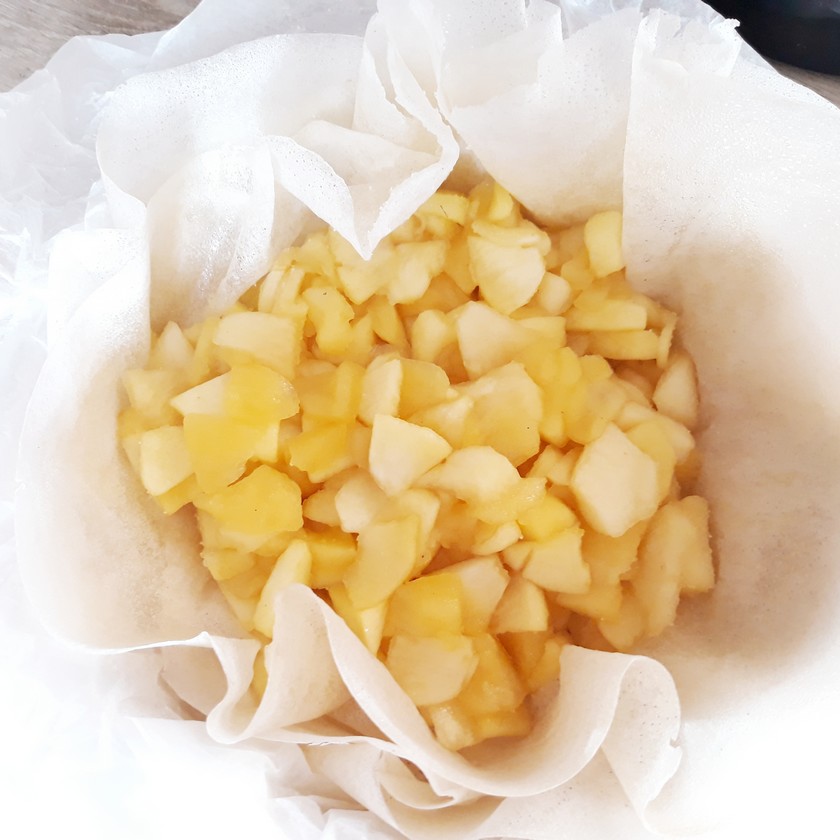 Copyright: Audrey Vautherot
5- Use the last two buttered brick sheets to close the pie.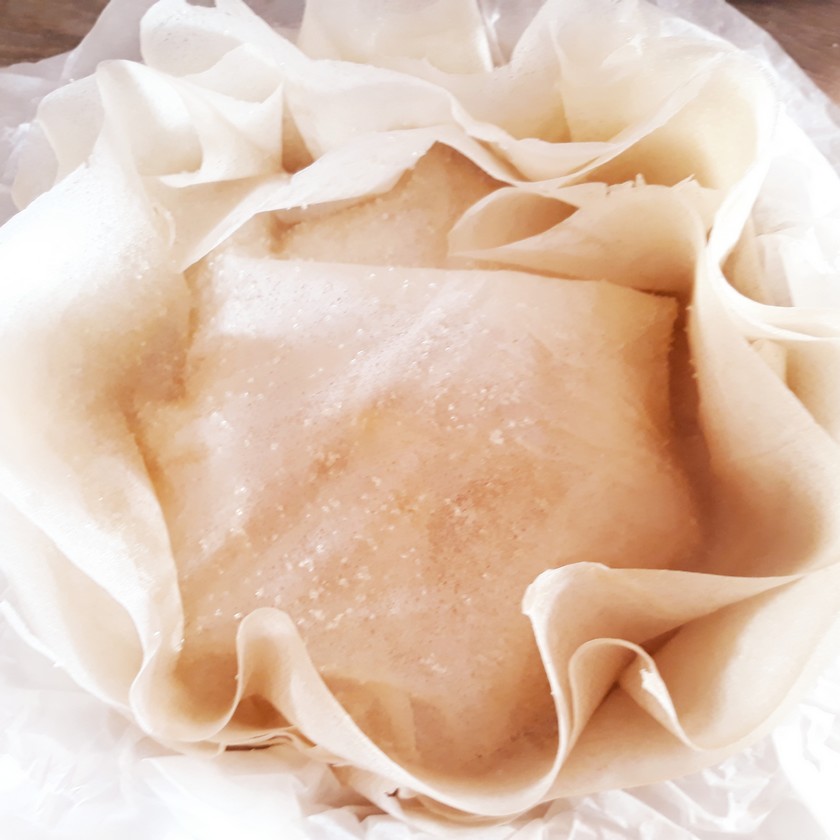 Copyright : Audrey Vautherot
6- Fold the edges of the brick sheets towards the center to create a nice crumpled effect.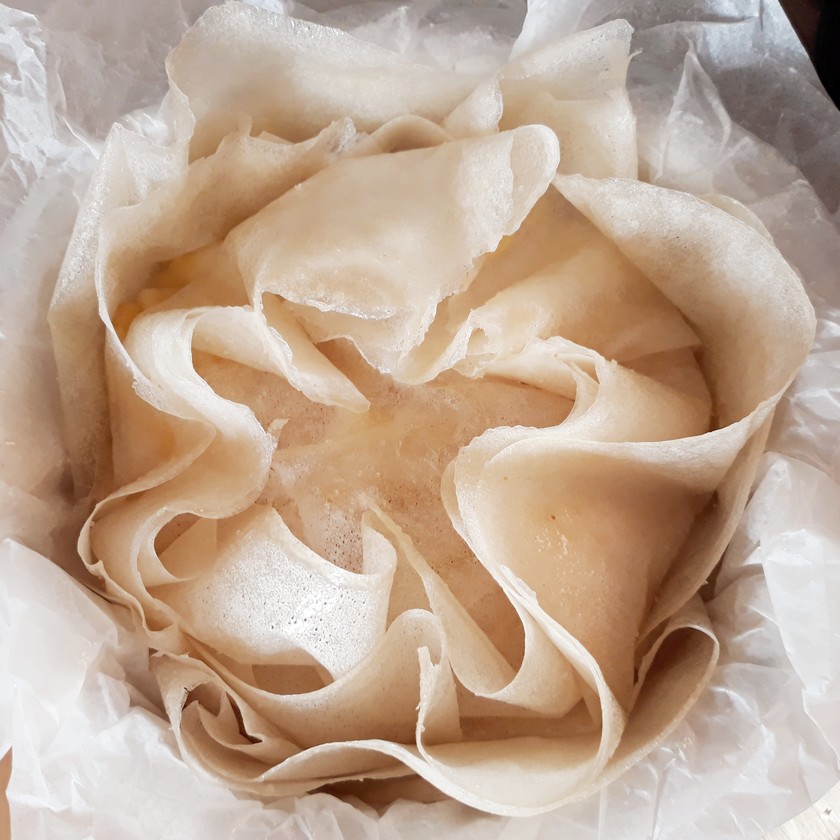 Copyright : Audrey Vautherot
Cooking
1- Preheat your oven to 180°C.

2- Sprinkle the top of the pie with a tablespoon of sugar before putting it in the oven.

3- Bake the apple crisp pie for about 15 minutes until golden brown.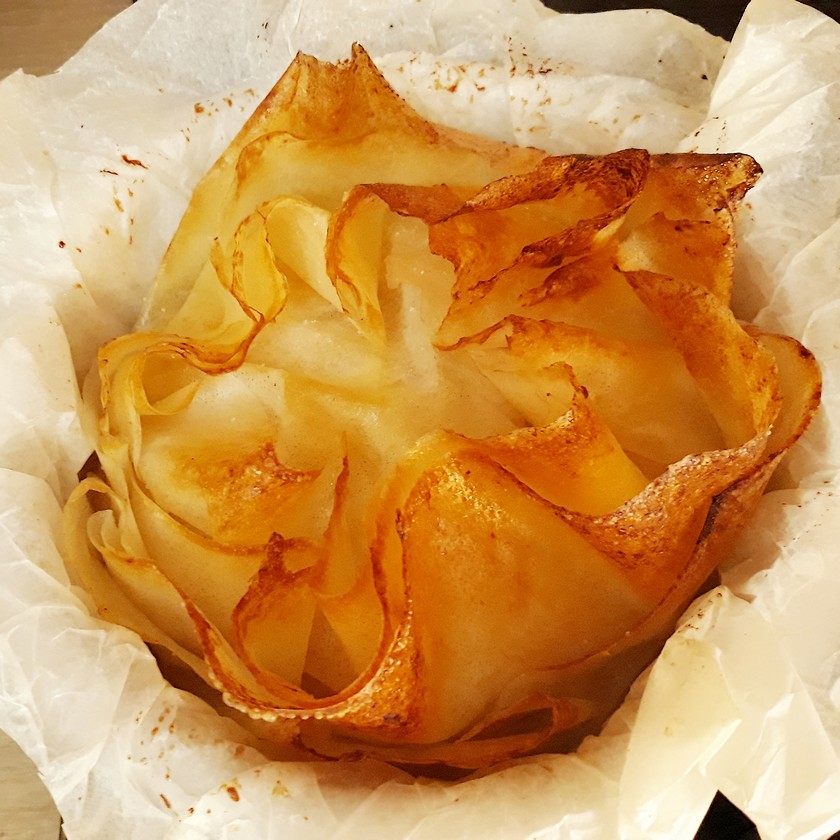 Copyright: Audrey Vautherot
4- Let it cool before gently unmolding it.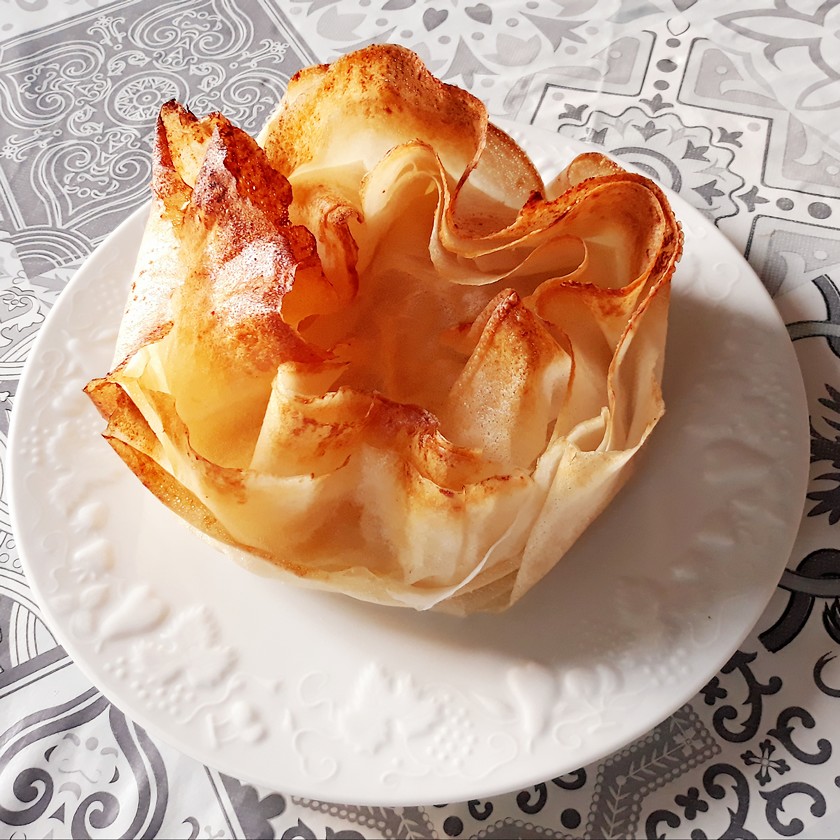 Copyright : Audrey Vautherot
Copyright image:
Audrey Vautherot