Guide To The Different Types Of Sex Toys
Gone are the days of choosing a back massager from a paper mail order catalog. Today, a wide variety of sex toys are available both in big box stores, online on the internet and in independent sex shops.
Introduction to pleasure ...
To determine what types of sex toys are best for you, ask yourself what sensations you want to add to your sex life. Do you need to stimulate your G-spot? Do you need to replace a partner who, despite the Powerpoint presentation you gave him last week, is still unable to locate your clitoris?

Here is a list featuring a whole selection of sex toys that can match the sensations you desire. All of these toys can be found at Lovehoney
1. Clitoral vibrators
One of the types of sex toys you absolutely must know!


A vibrating toy called a 'clitoral stimulator' (or clitoral vibrator) is designed to be used on or near the clitoris. Since they are not designed for penetration, they are also called external vibrators. Use them on your labia, nipples, testicles, the sore spot on your neck or any other external part of your body where the vibration is wonderful...

Historically, poor sex education has given the impression that vaginal penetration is the primary technique for arousing and stimulating people with a vagina, although most orgasms for them are clitoral.

Therefore, for people new to sex toys, studying clitoral stimulation can be a revelation.

While the traditional bullet aspect is still a popular choice, clitoral stimulators have come a long way and can be found in many different forms.


2. Magic wand vibrator.
Have one of these mystical wands in your possession. Wand vibrators are a particular type of clitoral vibrator with a long handle and a large head that vibrates strongly. You can choose the vibration pattern that makes you say 'Bibbidi-bobbidi-boo' as they often have a variety of vibration patterns. At least this one won't return to its original shape at midnight.

Wand vibrators are among the most popular toys because they provide strong stimulation. They have helped many people experience their first clitoral orgasm and many after that.


3. Anal plug and prostate stimulator
The anal plug stimulates the prostate in those who have one, as well as the anal cavity.
If you wear it during vaginal penetration, it can also provide a satisfying feeling of 'fullness'.

Because they gently stimulate the anus and anal canal, these toys can be appreciated by people of all genders and anatomies.
Anal play tip: always use a lubricant.

There is no such thing as a universal toy. Nothing goes in the anus without a flared base, repeat after us.
You need a toy that can be safely inserted without falling out.
Everything is fun until someone has to go to the emergency room.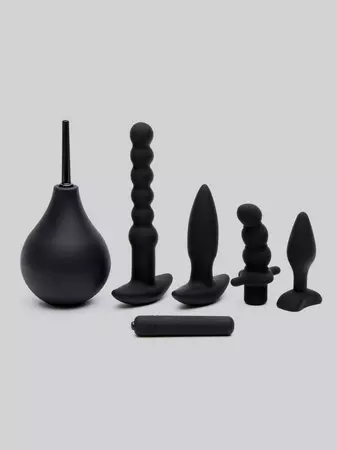 3 - Clitoral stimulators or clitoral vibrator with suction effect.
Even though sex toys and vacuum cleaners have been around for a very long time, they have not yet been merged for the good of society. Clitoral suction toys are very popular because they stimulate the clit not only with vibration, but also with air and suction. They provide the sensation of having oral sex with someone whose tongue never tires and who has no opinion about your pubic hair.

Many people love them and report having faster and easier orgasms than ever before. They can also make excellent sneaky nipple toys.

This is a fantastic sonic air toy. It is waterproof, rechargeable and has the perfect number of buttons.


4. Harness dildo belt and dildos
A dildo is a phallic shaped penetration toy. They can come in a wide range of sizes, colors, textures and shapes.
Others may be constructed of materials such as glass or stainless steel, push up automatically, or have two ends to be used in various holes. Some even include a suction cup base.

A dildo in a sling can be worn as a fun fashion accessory that will have you throwing groceries or used to penetrate your lover.

Deeper in the vagina or anus, there aren't many nerves focused on vibration, but the ones that are there detect pressure, movement and fullness.
Consider the weight, depth, texture and even temperature you want to feel when choosing a dildo. If you prefer your sex to be cold and feel like a popsicle, you can freeze glass dildos.

A favorite dildo is similar to a favorite ice cream flavor ...

5. Sex toys point G and point A
The G-spot is in the front wall of the vagina.
The front wall of the vagina, which contains the pleasurable clitoral tissue that causes vaginal orgasms, is where G-spot or A-spot devices are curved to help target them. Toys for G-spot and A-spot stimulation are available in a wide range of sizes and vibration levels.

They will be curved to better reach the G-spot or A-spot (anterior fornix, located behind the cervix), as they are intended to stimulate these areas.
A rounded tip to 'grab' the G-spot and focus on it can also be included in these toys.


6. Rabbit vibrator
Combination vibrators look like both a clitoral vibrator and a dildo. They contain both external and internal vibrating components, allowing you to stimulate the vagina and clitoris simultaneously. To increase the level of intense stimulation, these vibrators can include spinning or pushing elements.

Two separate erogenous regions are stimulated simultaneously, which can result in a mixed orgasm or just a lot of pleasure.

Because they can provide so much sensation with just one hand, they are ideal for solo play. The clitoral vibrator should be held by one person, the dildo should be pushed in by another partner, and someone should prepare the post-game refreshments.


7. Penis ring or cockring
Penis rings are placed around the base of the penis to maintain blood flow and prolong the duration of erections. For added pleasure, they can be equipped with vibrators.

Vibrating penis rings are often a type of couple's toy, with the vibrator intended to give pleasure to the clitoris. However, many users like to feel the vibrations for themselves. If the ring is worn at the head of the penis, the vibrations will be stronger.


8. Anal bead
Anal beads are a string of beads that, when gently placed and removed, are intended to massage the sphincter. Anal beads are frequently graduated in size, so the smaller ones are placed first and they get bigger as you continue. Pulling them out can be intense and pleasurable - for some people, it can even induce an orgasm.

They have a tapered shape and are made of silicone. Once you stop laughing at the name, they will work perfectly.


9. Penis sheath and developer
Sheaths are objects that the penis can enter.
They enhance handwork and could also include a built-in vibrator for added sensation. Sheaths are ideal for solo or group masturbation activities.


10. Sex toy in couple
Any toy can be used as a couples toy, but some were created with partner sex in mind.
Couples sex toys can be toys that provide a sensation for each partner. Some can be remote operated, allowing your spouse to activate your buttons.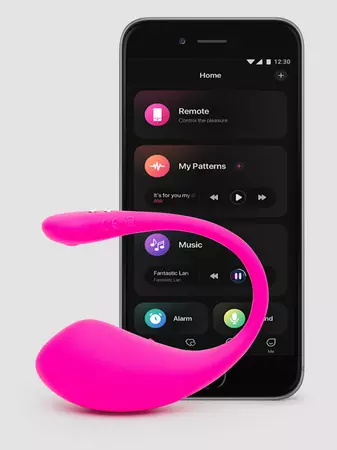 11. Petting and spanking toys.
In addition to the genitals, our bodies are filled with erogenous zones. Toys such as blindfolds, feather ticklers, handcuffs, whips, riding crops, etc. can intensify the pleasures of sex.

It is essential to consider safety and preferences when playing with these types of toys.
Since certain parts of the body should not be hit. We advise those choosing impact toys to familiarize themselves with the knowledge of hitting. They should also know which toys are more 'quiet' than 'loud', as people sometimes have strong preferences.


Copyright image:
IFONNX Toys