Marinated Tofu With Soy Sauce: An Easy Recipe
If you like marinated and grilled tofu strips like you sometimes get at Japanese teppanyaki restaurants, try this recipe! With a marinade of soy sauce and ginger, the tofu becomes much tastier than you'd expect.
Ingredients
Here are the ingredients needed to make marinated tofu with soy sauce for 4 people:

2 blocks of firm tofu
6 tablespoons of soy sauce
2 tablespoons sesame oil
1 level teaspoon powdered ginger (or grated fresh ginger)
2 teaspoons of honey


Preparation
Marinated tofu with soy sauce is suitable for vegetarians. This recipe is so tasty that it could convert to this food those who do not like tofu usually.

1- Drain the tofu and pat it dry with paper towels.

2- Cut the tofu into strips about 3 mm thick. You should get about a dozen strips per block of firm tofu.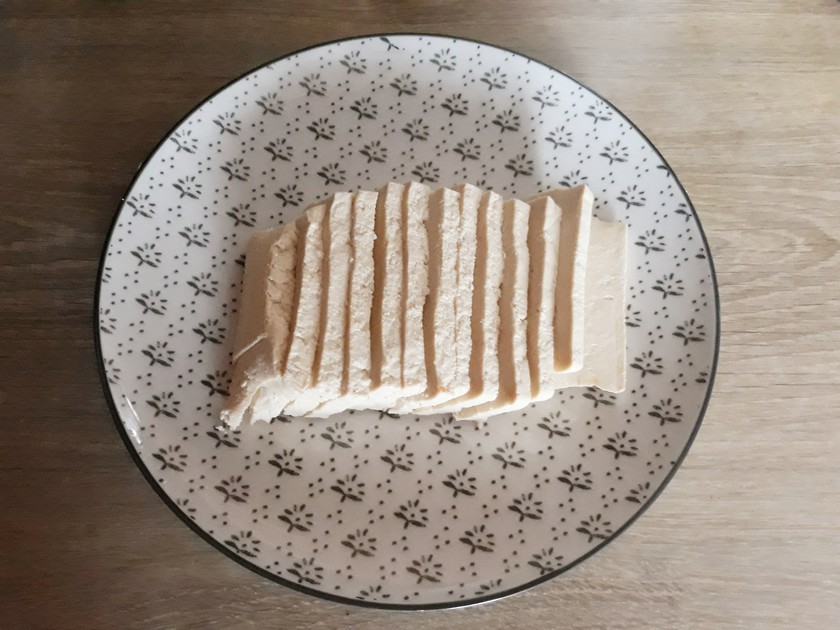 Copyright: Audrey Vautherot
3- Prepare the marinade by mixing the soy sauce with the sesame oil, ginger and honey.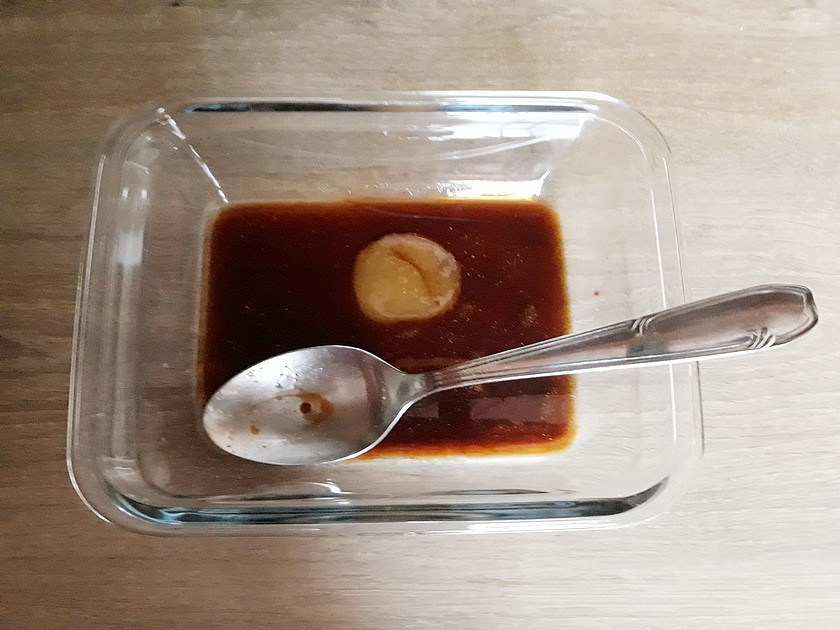 Copyright: Audrey Vautherot
4- Arrange the tofu strips in a shallow dish and immerse them in the marinade.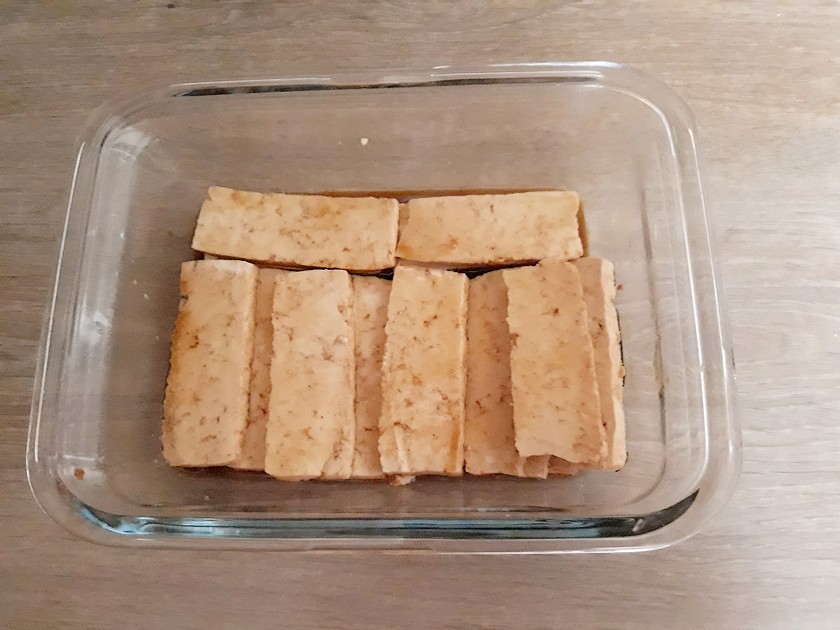 Copyright: Audrey Vautherot
5- Let the tofu marinate in the fridge
for at least 20 minutes
or more if you have time.
Cooking
1- Cook the marinated tofu strips in a hot pan without adding any fat.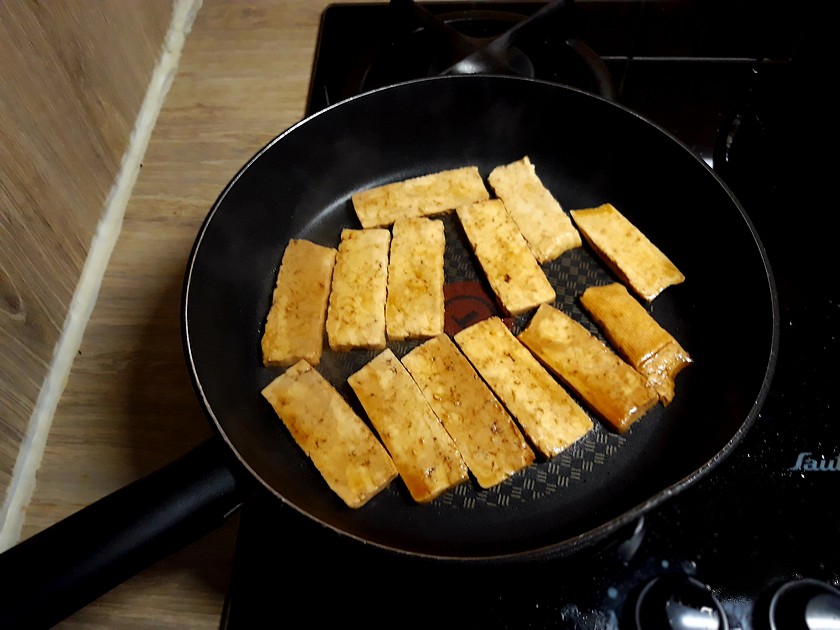 Copyright : Audrey Vautherot
2- After a few minutes, turn the tofu strips over then pour the remaining marinade into the pan.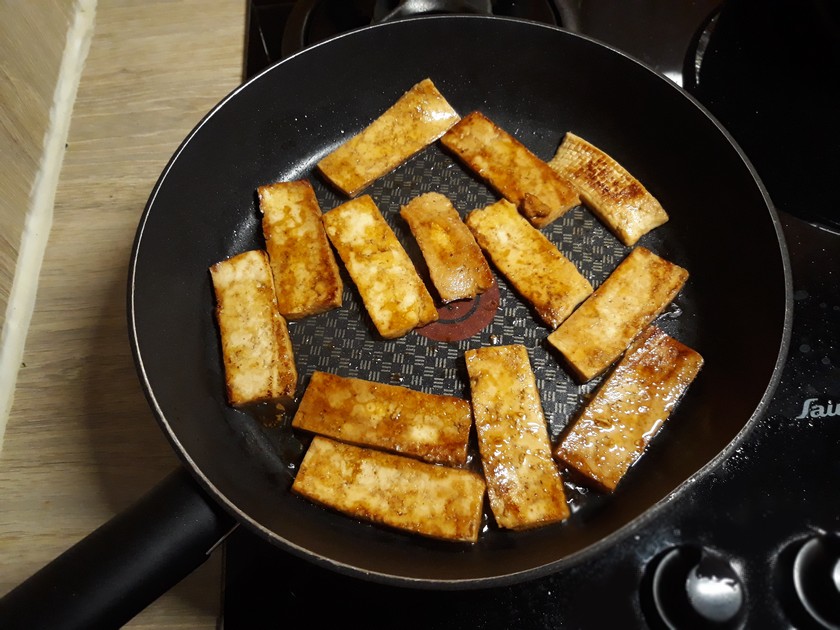 Copyright: Audrey Vautherot
3- Serve the tofu marinated in soy sauce with a pan of Asian vegetables (wok vegetable mix).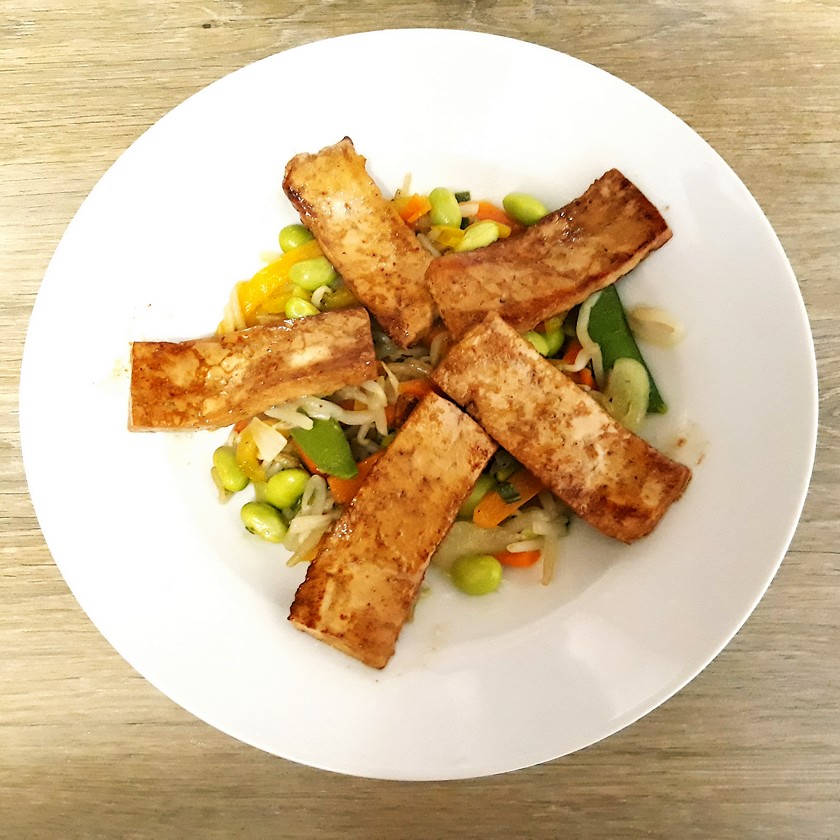 Copyright : Audrey Vautherot
Copyright image:
Audrey Vautherot