10 Chinese Dramas For Beginners
Thanks to the numerous streaming services and the Internet, Asian series are more and more watched by the Western audience. And recently, Korean series, called "Dramas" are making the buzz by breaking audience and viewing records. But did you know that China produces more series than any other country in the world? Faced with the plethora of series on offer, it is difficult to make a choice when starting out, especially with cultural references that are a little different from ours. In order to help you, we propose you a choice of 10 series to discover these famous C-dramas, to which you will quickly become addicted.
My Story of You, a series for 40-somethings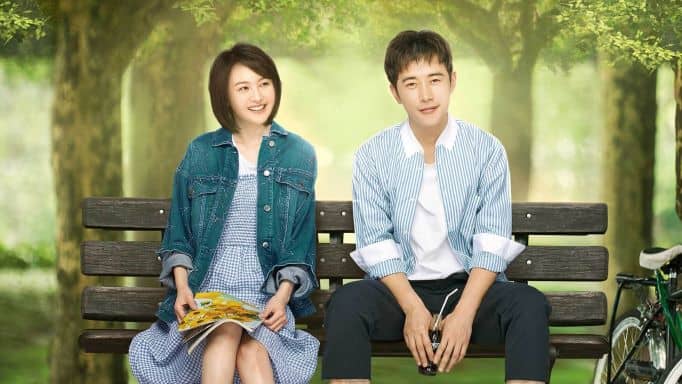 Copyright @Iqiyi
Genre
: Slice of Life
Number of Episodes
: 48
Year
: 2018
This series, taken
from an autobiographical novel
, tells 20 years of a man's life: From the end of college, his first jobs, to meeting the woman of his life, his personal doubts and certainties, his failures and successes. This series tells us
about a world that people under 20 can't know
. It begins in 1998. When the internet was in its infancy, when you paid per minute of communication, when the modem made noise to connect and when downloading a page took several minutes.
It's about pagers, phone cards and phone booths, Y2K, the first internet companies in China, the first couples who didn't want children, friendship, life choices, women who refuse to let go and men who seek their place in the world. This series is ideal for
nostalgic
of a not-so-distant world.
Listening Snow Tower, the Wuxia in all its states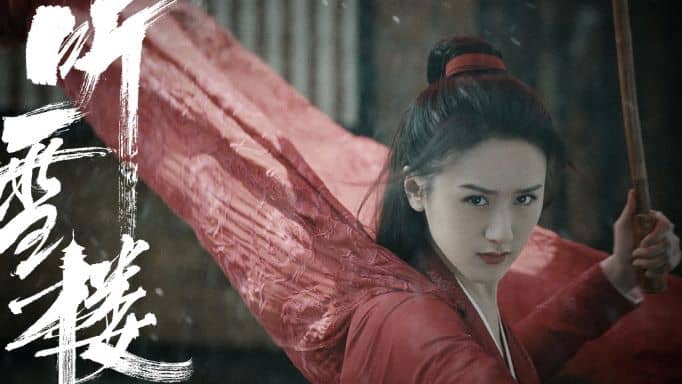 Copyright @Tencent Video
Genre
: Wuxia
Number of Episodes
: 56
Year
: 2019
Popularized by Ang Lee's masterpiece Crouching Tiger, Crouching Dragon,
Wuxia is the genre unique to Chinese culture
that tells stories of
wandering heroes
, righting wrongs, loving justice who travel through ancient China. This series tells the story of the struggle between two sects of swordsmen, The Snow Tower and the Moon Sect, an eternal struggle between good and evil between men who love justice and others blinded by power. Exceptionally
filmed
fights, lavish sets, incredible costumes, beautiful photography and a mesmerizing soundtrack made this series one of the
biggest hits of 2019
and even of the genre.
So if to that you add a gripping story, characters searched and worked to which we quickly get attached and a love story to make the most reluctant of you cry, you will have no reason to miss this nugget.
My Little Happiness, The Chinese "feel good" series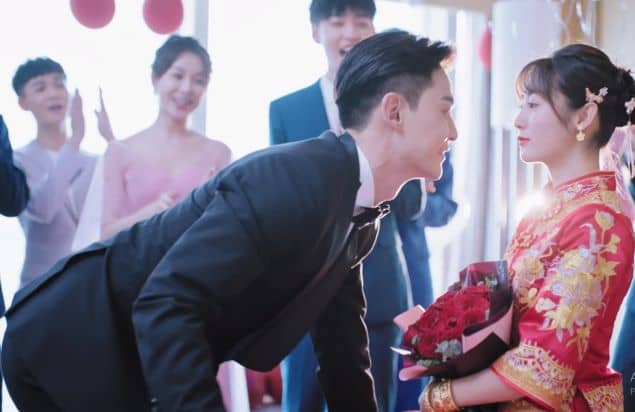 Copyright @Tencent Video
Genre
: Romantic Comedy
Number of Episodes
: 28
Year
: 2021
Carried by actress Xing Fei
this series tells us the story of a young woman who dreams of becoming a lawyer, opposing the wishes of her mother who imagines her abroad to study Finance, and becomes an intern in a law firm in China. There she meets up with her childhood friend, who has gone from being a bullied fat kid to becoming a famous surgeon, a good cook and terribly handsome.
This
light-hearted
, no-heads-up series is perfect for
having a good time and not thinking
, between serious theme, quiproquo, unexpected situation that is resolved very quickly and good feelings, it is the
feel good drama of our selection
. Perfect if you're feeling a little under the weather and out of shape, every episode of this series
will put a smile on your face
.
Nirvana In Fire, The Count of Monte Christo Chinese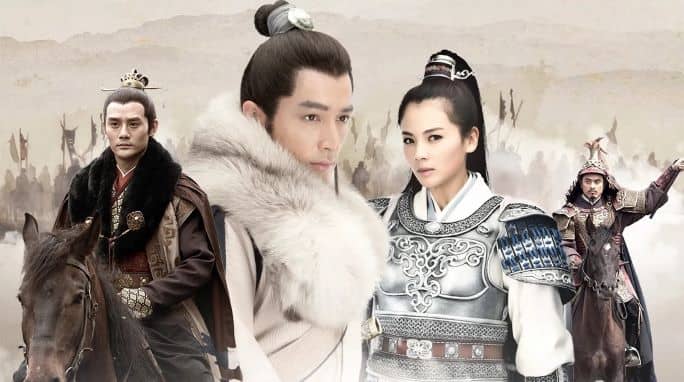 Copyright @Dragon TV
Genre
: Revenge
Number of Episodes
: 54
Year
: 2015
Multi-competed, multi-screened
(Nearly 15 Billion views since its first airing in 2015) this series is the
mastodon of the last 10 years
in China. So much so that it has spawned a sequel and a third season is in the works, which is rare enough in China to be noted. But it must be said that this success is
much deserved
. With a storyline worthy of Monte Christo's account, this drama tells the
revenge of a man
to get justice and truth about the death of his family and the betrayal of which he was the victim.
The 54 episodes of the series keep you on the edge of your seat and go by at breakneck speed, between plots, power struggles, War Scene, convoluted strategy, traps the hero falls into, thwarted love story and the many twists and turns. Despite the multitude of characters, everyone finds their place and
the excellent acting is at the service of this incredible story
. Do not hesitate for a second to start watching this gem of Chinese television.
The Justice, the banking world at the service of freedom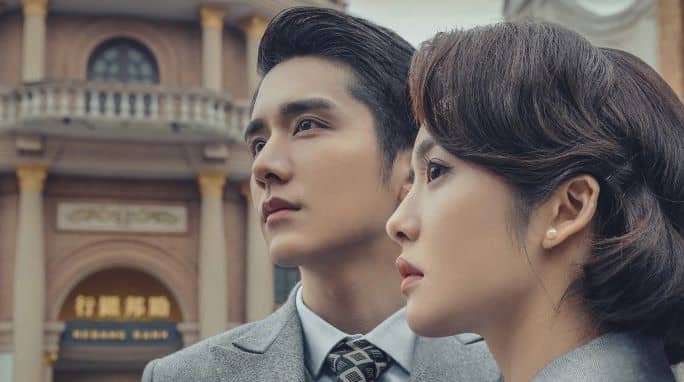 Copyright @Iqiyi
Genre
: Drama
Number of Episodes
: 41
Year
: 2021
Very important in Chinese history, we could not pass in our selection beside the series taking place during
the Republican period
, between the end of Imperial China and the beginning of Communism. Very numerous in the productions of C-Drama, our choice fell on "The Justice" which thanks to its original theme brings a little freshness in the style.
Indeed it tells the story of a man
who becomes a banker and decides to help others
to realize their business dreams, to fight against the Japanese invader and to defend an independent China, all sprinkled with a dramatic love story and conspiracies... this drama will have something to satisfy
the most difficult among you
.
You are My Glory, When science becomes sexy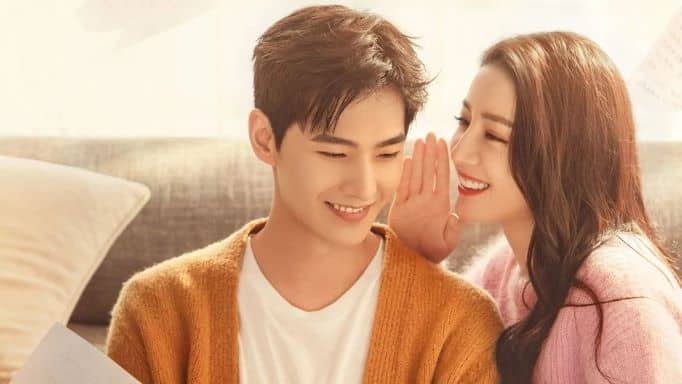 Copyright @Tencent Video
Genre
: Romantic Comedy
Number of Episodes
: 32
Year
: 2021
Carried by
Uyghur mega star, Dilraba Dilmurat
, this romantic comedy tells us the story of an actress who reunites with her classmate, now a scientist at the Chinese space center, a few years later. Despite its obvious flaw of exacerbating the pro-Chinese sentiment in the space conquest, but after all the American series are doing the same on their side, this drama is
a very successful example of the new trend of Chinese scriptwriters to integrate more modern
and closer to reality themes.
Indeed the heroine has a career, makes her close choices, tries to lead her personal life at the same time as her professional life, the love story told is "normal", they bicker, have disagreements, sleep together, live together, meet friends ... and despite this fairly normal side, without plots of an embittered ex, we quickly let ourselves
embarrassed and convinced
by their love story.
Love me If You Dare, the scary thriller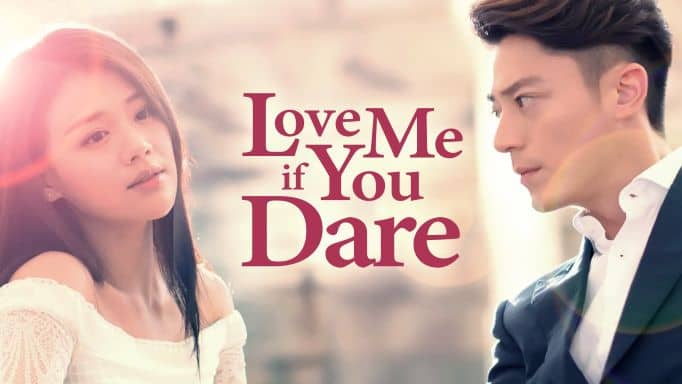 Copyright @Sohu
Genre
: Thriller
Number of Episodes
: 24
Year
: 2016
Adapted from a
bestselling novel
written by novelist Ding Mo, scripted by
star writer
, Hai Yan and starring
two of the most popular actors
Sandra Ma and Wallace Huo... this series had all the makings of a hit. And it was when it was released. The audience praying for the overall plot as well as the subplots and character development over the 24 episodes.
The duo of the main characters works wonderfully and
the complicity between the actors
can be felt on the screen. Between the innocent and naive young girl and the criminological genius with a troubled past, the dynamic works, between strange investigations and a villain that we love to hate... this police series checks all the boxes
fans of the genre
. But it will also delight those who want to discover other aspects of Chinese television production.
Go Go Squid, the series for Geeks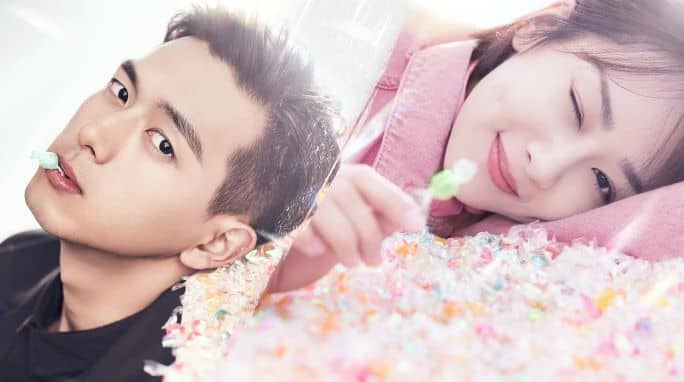 Copyright @Zhejiang TV
Genre
: eSports
Number of Episodes
: 41
Year
: 2019
Rated
Best Chinese Series in 2019
in the Chinese market, this series tells the story of a young woman, a star on social networks who falls in love with a man who dedicates his life to his
eSports
team that he founded and whose dream is to take her to the roof of the world. eSports is becoming more and more prevalent in China and around the world, and as is often the case, Chinese screenwriters are using this trend to create stories that
will appeal to a wider audience
.
This time, the story follows the behind-the-scenes, administrative and management side of eSports, what it costs to dedicate oneself to Video Game competitions, the sacrifices and misunderstanding of older generations. For example, the heroine's mother understands and accepts that her daughter can make a living from social networks but does not understand that one can make a living from Video Games... This scriptural spring in particular allows us to show the
arguments in favor and against
eSport.
My Heroïc Husband, and if men were treated like women?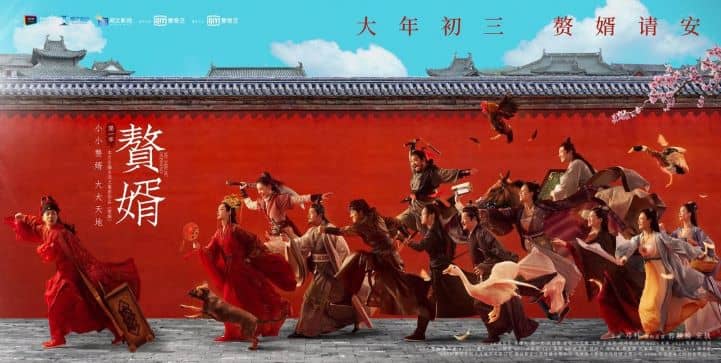 Copyright @Iqiyi
Genre
: Fantasy Romance
Number of Episodes
: 36
Year
: 2021
Fantastic romance
is the favorite style of Chinese audiences and nearly 70% of serial production tackles the genre. "My Heroic Husband" stands out for
its themes
, its humor and its gallery of characters. In this witty satire, a modern businessman finds himself in ancient China where he is Ning Yi,
the matrilocal husband
(a man who leaves his family to live with his wife's) of Su Tan'er, the heiress of a wealthy cloth merchant.
Using modern business methods, he hilariously wins his wife's heart and mind as they eliminate internal and external rivals together. In the process, he proves his worth beyond being a useless man. Filled with
little scripted finds
such as the husband school (a place where one learns to be a good and obedient husband), this series turns the tables on the status of women and through its humor makes us reflect on our own times.
The Story of Ming Lan, a woman's life in imperial China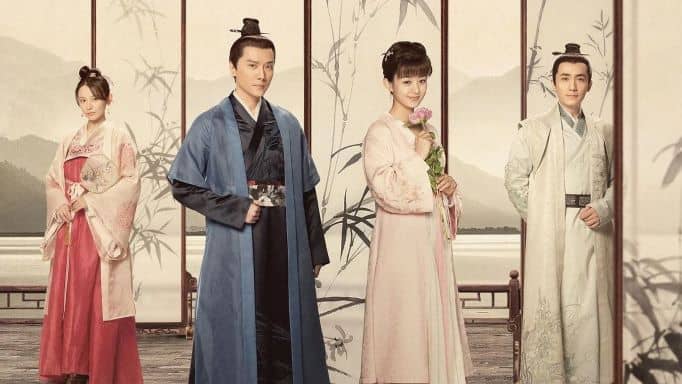 Copyright @Hunan TV
Genre
: Family Drama
Number of Episodes
: 73
Year
: 2018
The longest series in our selection but more than worth it. Admittedly the pace of the series is very long compared to a traditional Chinese series, each episode only deals with one or two parts of the plot and the plot moves slowly.
But what a wonderful series!!
Centered on the story of Sheng Minglan, the sixth daughter of a small state official, it tells us the
life of a woman of small nobility in the imperial era, between difficulties to follow studies, forced marriages, conflicts between different wives of the same man, the fate of the wives linked to that of their husbands, the difficulties to protect her children...

The life of a woman of small nobility is far from easy depending on who she marries and in which family she is born. Everything is sublime in this series: the costumes, the soundtrack, the sets, the acting, the direction, the photography... And paradoxically the slow pace suits this story perfectly. It is one of the series that will not leave you indifferent and one of the rare series that you will want to see again and again despite its length. It is a real masterpiece that shows us that Chinese production has nothing to envy to the rest of the world.


If you know of any other Chinese series you'd like us to know about, feel free to share them in the comments.


Copyright image:

Chinoy TV