Coloquintes: Conservation Tips And Decoration Ideas
In autumn, it's hard not to fall in love with coloquintes, these decorative squashes with their amazing shapes. To highlight their decorative potential, we explain how to store them properly and how to use them in different decorative projects.
When to pick them?
The word coloquint refers to several species of plants in the Cucurbitaceae family whose fruits, which are inedible, are generally used as decorative elements.

If you have planted coloquintes in your garden and want to keep them for several fall and winter months without them drying out or getting moldy, you need to harvest them at the right time.

Remember that they should be picked when they start to yellow but are still quite firm.


How to keep them for a long time?
To be able to store them for several months, the trick is to dry the coloquintes for a few weeks after harvest, in a cool, dry place. Reserve a place for them in your garage, cellar or attic for this drying time, which is essential for good preservation.

Be patient and these amazing little decorative gourds can grace your home decor until the holidays and beyond! If properly dried, they can be kept for an unlimited time.

To find out if they've dried enough, shake them! They're ready to use to decorate your home when you hear the seeds move inside.


What can you do with coloquintes?
If you're lacking inspiration, here are 5 decorating ideas with coloquintes :

1- Use them as a centerpiece
Coloquintes come in a variety of shapes: there are long ones, round ones, and biscuit ones! Some are flattened and some even have pustules... The color of the skin, which changes as the Squash ripens, also varies. These inedible cucurbits present a whole palette going from green to orange while passing by yellow.

They can be used as is for fall decorations. Simply create an assortment in a basket or on a beautiful saucer that you place as a centerpiece for a decoration that evokes both fall and nature.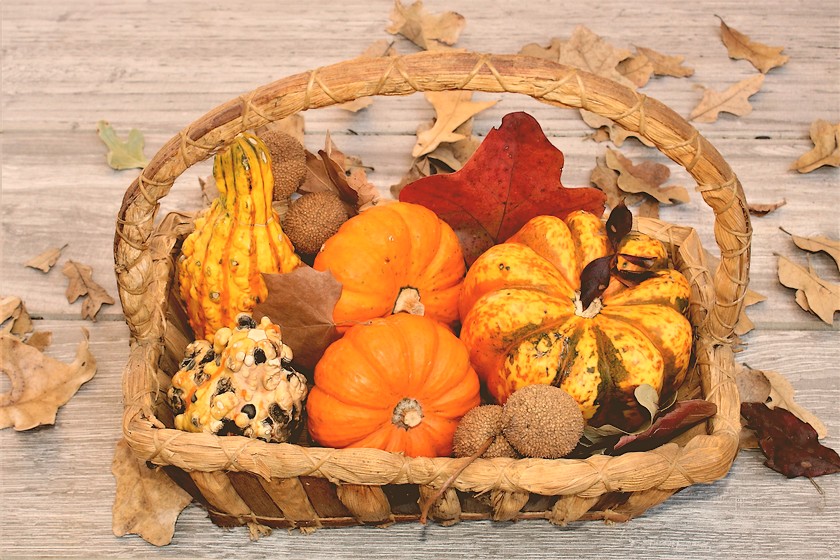 Copyright: PublicDomainPictures
2- Dig them up to make candle holders
When you harvest the coloquintes or buy them at the market, choose the
smallest and most stable
specimens to make them into candle holders or candle lamps. Just dig them out and place a tea light inside for the magic to happen.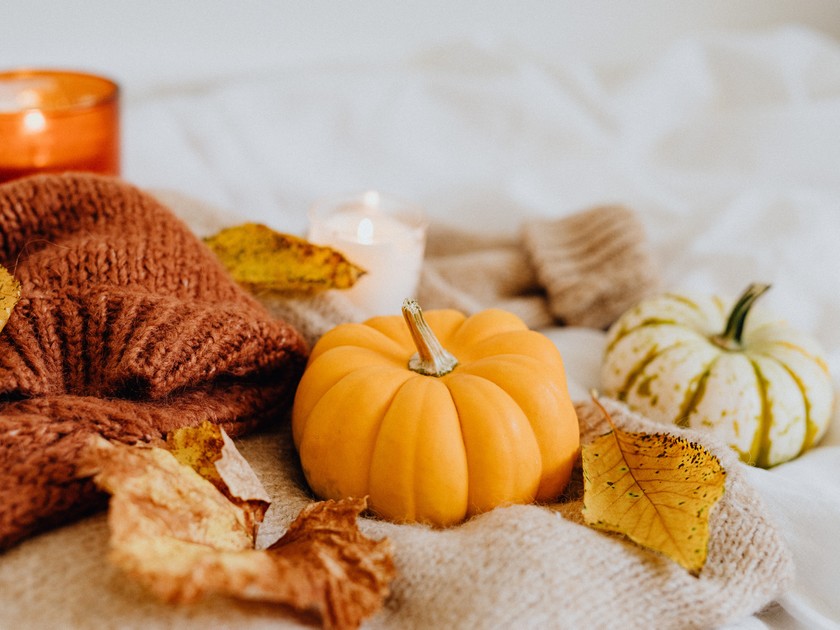 Copyright: Karolina Grabowska on Pexels
In practice, start by cutting a hat off at the stalk and then scoop out all the flesh with a spoon.
For a miniature Jack o' lantern
Halloween
decoration, you can even draw patterns with a cutter in the skin of the
Squash
and give it eyes and a smile!
3- Customize them with masking tape
Another easy way to turn simple cucurbits into playful
Halloween
decorations is to use masking tape. Kids will love decorating these funny little
Squash
with spray paint, masking tape and/or glitter
.
With their parents' help, they can even make patterns like stripes or polka dots to make these fall fruits look even more fun.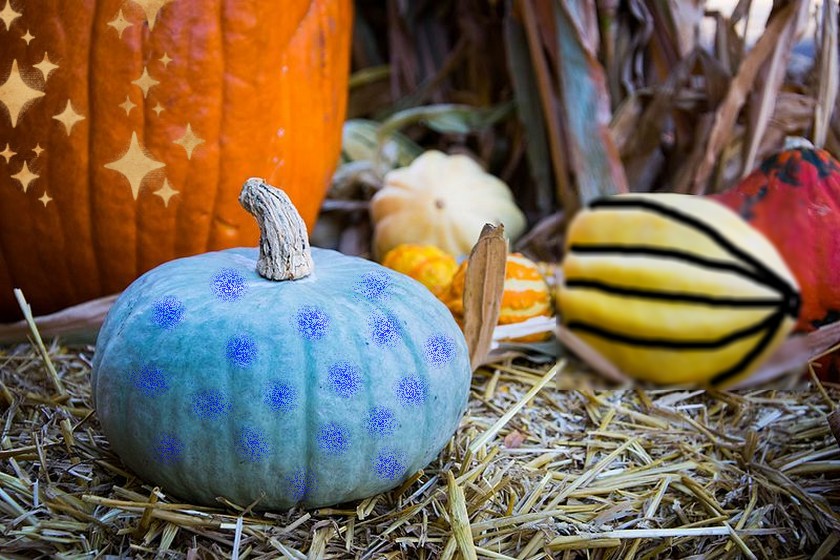 Copyright: 0x010C
4- Turn them into little characters
With their weird shapes, coloquintes can also inspire you to make
little characters
, good guys or fantastic animals!
Sometimes you just need to stack two small round gourds to get a figure that looks like a scarecrow or snowman! You can also draw a face and glue on beads or buttons to dress up your character.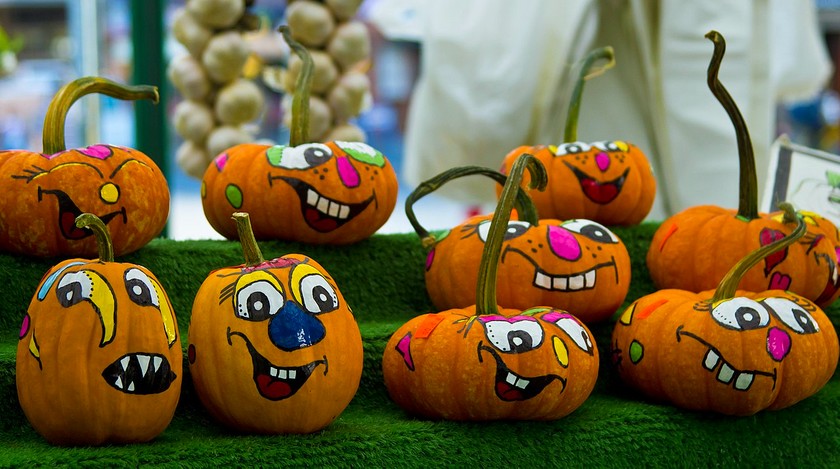 Copyright: Arun Agrawai
5- Paint them to decorate the Christmas tree
Even though these curious little gourds naturally have beautiful colors, it's common to paint them to
turn them into Christmas decorations
.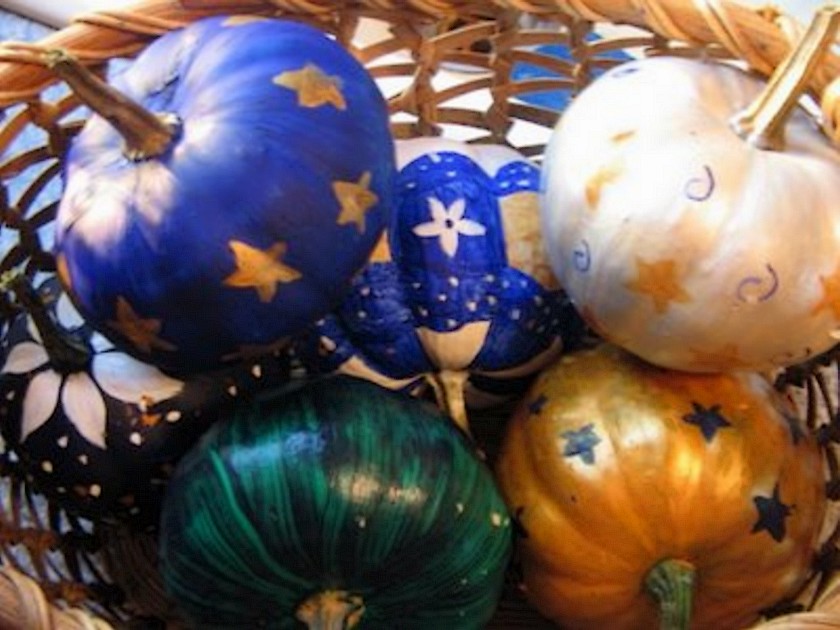 Copyright: Grdenkitty
Just select small specimens and use
spray paint
:
- gold or silver color
- white color combined with glitter or silver patterns
- brightly colored (red, purple) with gold glitter or patterns
Don't forget to make a hole and thread a tie through it so you can hang these homemade Christmas decorations on your tree.
Copyright image:
Frédérique Panassac on Flickr