The Shamrock Shake: A Recipe For St. Patrick's Day
In the United States and Ireland, McDonald's restaurants offer a seasonal dessert for St. Patrick's Day: the Shamrock shake. As this specialty is not marketed in France, we suggest you discover an easy recipe to make this homemade mint milkshake.
Ingredients
Here are the ingredients needed to make Shamrock shake for 2 people:

half a liter of chocolate mint ice cream
20 cl of milk
1 teaspoon of matcha tea powder (or a few drops of green food coloring)
whipped cream made from whole cream
colored vermicelli
candied cherries or small candies for decoration.

To note: the milkshake marketed at McDonald's is made with vanilla ice cream colored green with food coloring. Since I didn't feel like using artificial coloring, I replaced this ingredient with matcha green tea powder.


Preparation
The Shamrock shake is prepared like a classic milkshake with ice and milk. For this recipe, we recommend using a smoothie blender and whiskey glasses.

1- Place the glasses in the freezer several hours in advance so that they are cold.

2- Dilute the matcha tea powder or the green food coloring in the milk. Mix well and set aside.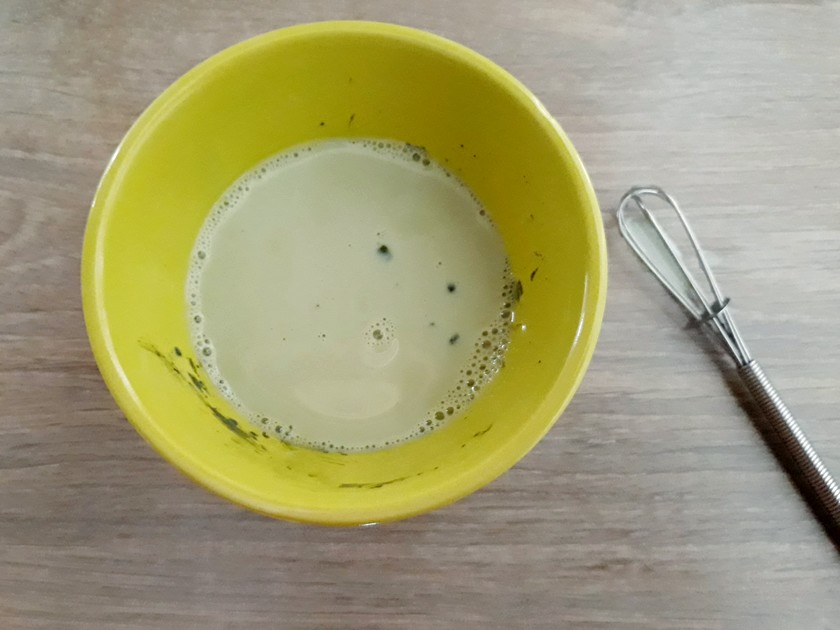 Copyright: Audrey Vautherot
3- Place several scoops of chocolate mint ice cream in the bowl of your blender.
4- Add the green colored milk and start blending until you get a smooth texture.
5- Depending on the desired texture, add a little milk or mint ice cream.
Decor
1- Divide the Shamrock shake between two chilled whiskey glasses.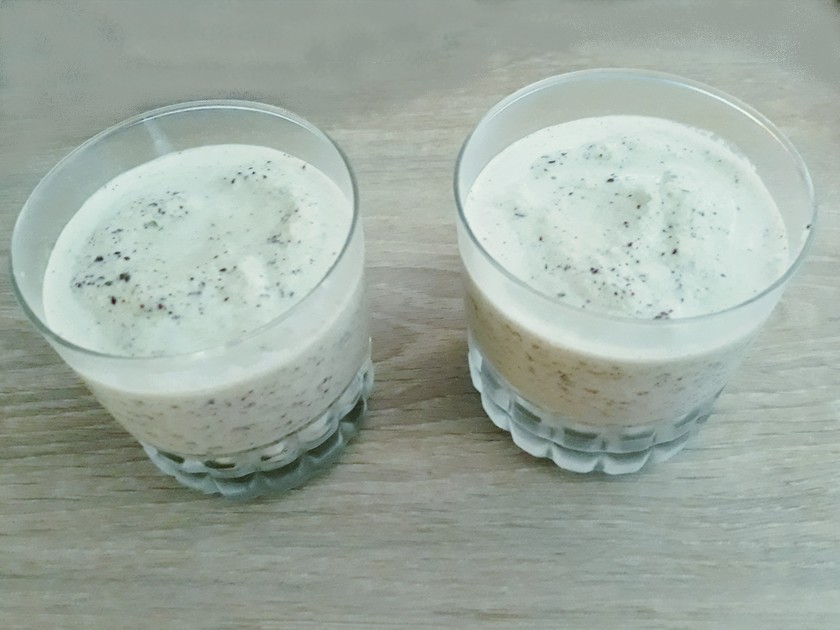 Copyright: Audrey Vautherot
2- Top the mint milkshake with a generous dollop of whipped cream.
3- Decorate this St. Patrick's Day dessert with multicolored sprinkles or other decorations such as small sugar shamrocks.
At McDonald's the Shamrock shakes are decorated with a candied cherry. Since I couldn't find one, I replaced this ingredient with a small red candy.
4- Serve this shake with a straw and a spoon.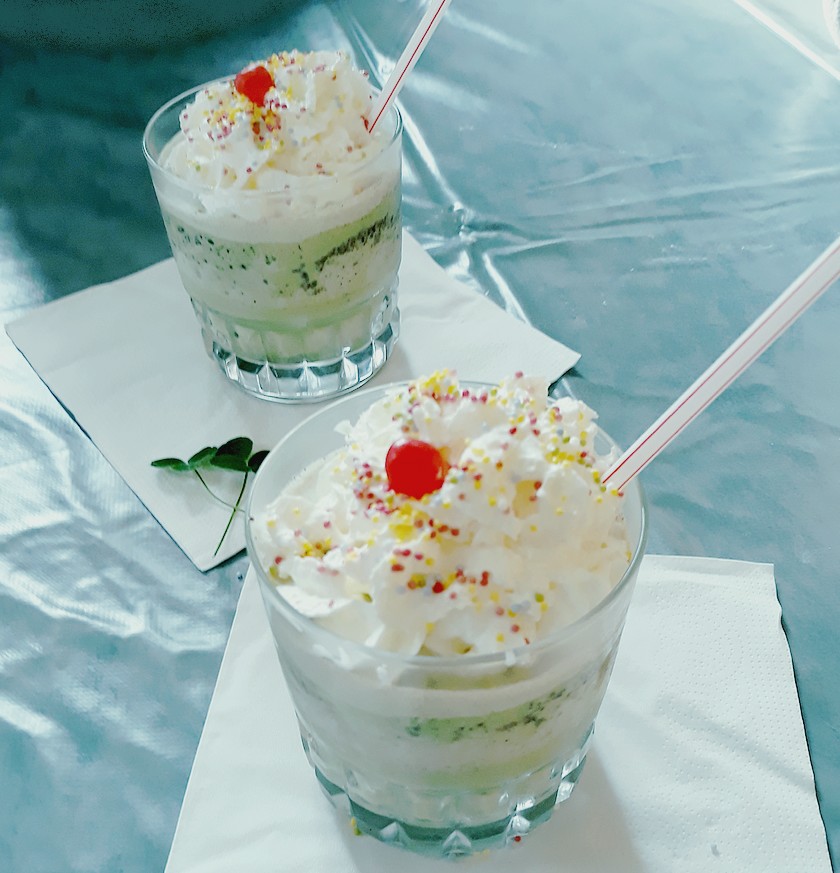 Copyright: Audrey Vautherot
To note:
Since whiskey glasses have a generous capacity, if you're not too greedy, you can stick two straws in each glass and make this dessert for 4 people with the same proportions.
Copyright image:
Audrey Vautherot