Tuna Wraps: An Easy Recipe
Want to improvise an appetizer or a light dish with tuna au naturel? You prefer the wrap to the classic sandwich for your lunch break? Try our tuna wrap recipe! It's quick and easy to make with common ingredients.
Ingredients
The wrap is a type of small filled pancake made from a Mexican patty called wheat or corn tortilla.

It can be customized endlessly and served as an appetizer or main course depending on its filling.

Here are the ingredients needed to make tuna wraps for 4 people:

4 corn or wheat tortillas
one can of tuna, plain
2 tablespoons mayonnaise or cream cheese
2 carrots
1 cucumber
dill or chives

To note: it is of course possible to adapt the filling of these tuna wraps according to the ingredients you have available. For example, you can top them with avocado slices, lettuce leaves, diced tomatoes and hard-boiled eggs.


Preparation
To make these tuna wraps, we start by preparing tuna rillettes express.

1- Drain the tuna and crumble it into a bowl.

2- Add one or two tablespoons of mayonnaise or Philadelphia-type cream cheese until you obtain a thick and homogeneous preparation.

3- Season this mixture with dill or chopped chives.

To note: according to your preferences, you can also add a little lemon juice, grated lemon zest or Espelette pepper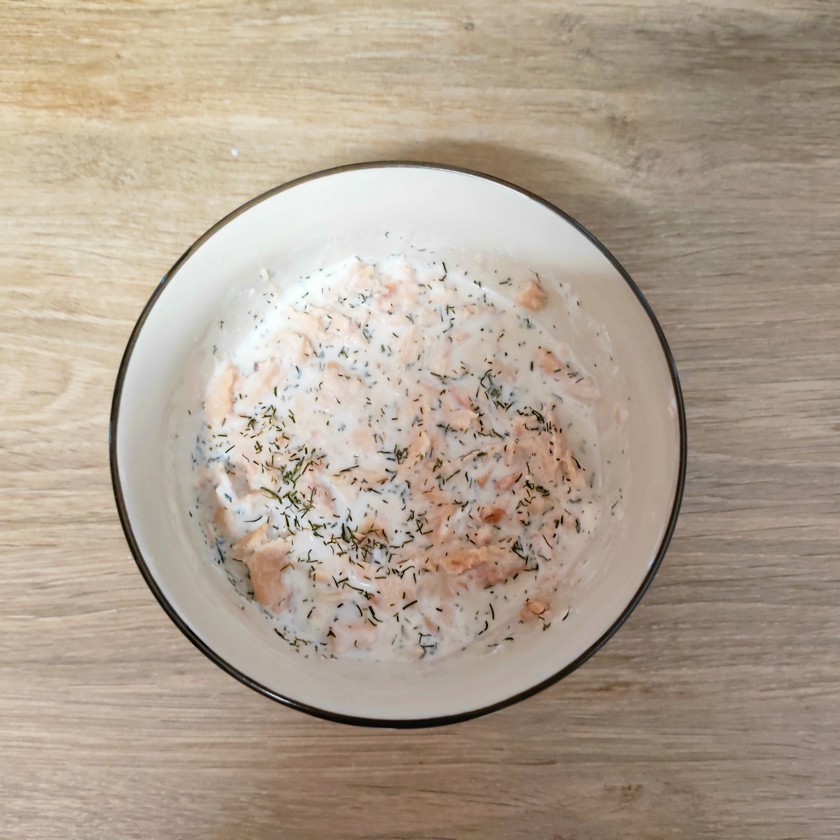 Copyright: Audrey Vautherot
4- Peel and wash the carrots then grate them finely.
5- Peel the cucumber and cut it into sticks, removing the seeds if necessary.
Assembly
1- Place each wheat or corn tortilla on a plate and spread a strip of tuna mixture along the length of the tortilla.

2- Arrange the cucumber sticks and grated carrots equally lengthwise, as shown in the photo below: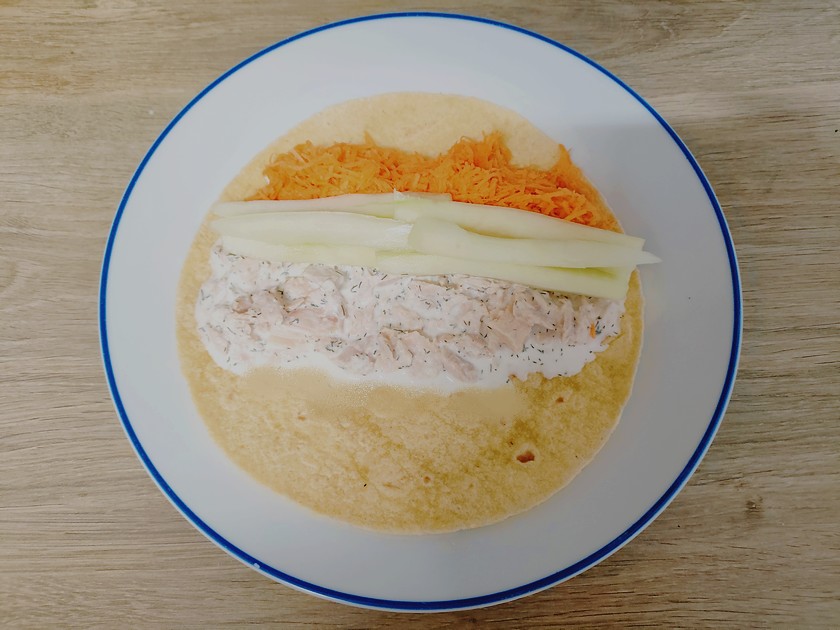 Copyright: Audrey Vautherot
3- Now all you have to do is roll the tuna wraps tightly.
4- Just before serving,
cut the wraps in half and beveled
to present them on the plate.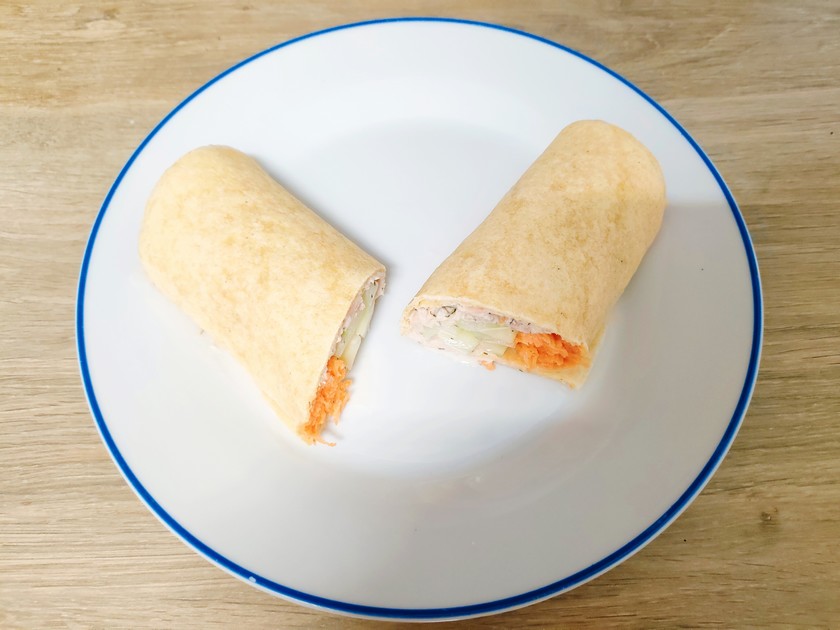 Copyright: Audrey Vautherot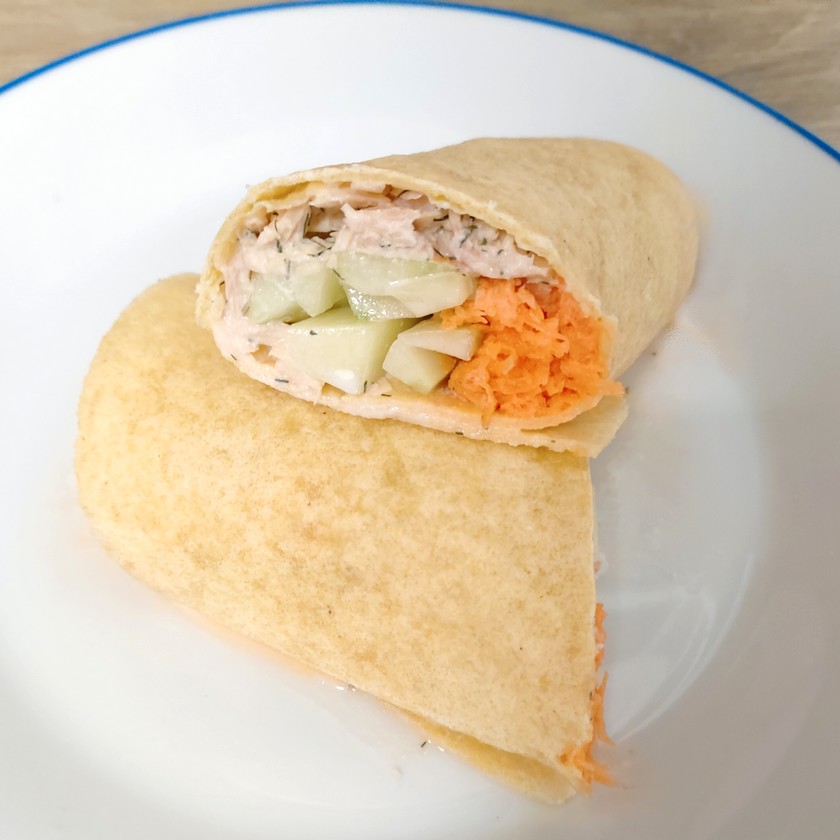 Copyright: Audrey Vautherot
Copyright image:
Audrey Vautherot